Korean hairstyles have been trending in the fashion world for a while now, and it's no secret that they've become trendy worldwide. Korean hairstyle trends are notable for their ability to accommodate various tastes and personalities thanks to their innovative fusion of traditional and contemporary elements.
Are you interested in Korean hairstyles? If you want information on the latest trends in Korean-inspired short haircuts for 2023, look no further. This report summarizes the leading hair trends in Korea in 2023 based on the observations and advice of Korean hair designers, social media influencers, and fashion experts. 
From the rise of the "Choppy Bob" to the return of the perm and the power of accessories, this guide covers all the latest styles and techniques that take the Korean beauty industry by storm. Whether looking for something daring, edgy, or more subtle and natural-looking, these Korean hairstyle trends will upgrade your appearance! So, if you want to switch up your Korean Hairstyle and stay ahead of the curve in 2023, read on to discover the latest and greatest in Korean haircuts.
Read also:
The Rise of the "Choppy Bob"
A Look at the most popular Korean Hairstyle for 2023
Source: pinterest
In 2023, the "Choppy Bob" will be a trendy hairstyle in Korea. It's a simple style that complements many hair textures and facial structures. This cut's jagged layers give the hair texture and movement, creating an image of casual ease. Additionally, those with fine or thin hair can benefit from this cut because the jagged layers provide the illusion of thickness.
The versatility of the "Choppy Bob" haircut is one of its many appealing features. Use a flat iron to achieve a polished appearance with minimal effort. Using a curling iron or hair rollers to create loose waves or curls in your hair is an excellent technique to add volume and texture to your tresses.
If you want to make your "Choppy Bob" stand out even more, you can dye it a bright color. This Korean hairstyle is excellent since it requires less upkeep. Spending a long time every day on your hair is no longer necessary. A texturizing spray or mild hair oil is all you need to get your desired appearance. In addition, you may go from a day at the office to a night on the town in style with this cut.
The Return of the Perm
How Korean hair salons bring back this classic trend
Source: pinterest.com
If you can believe it, the perm is returning in South Korean hair salons. This haircut from the '80s and '90s is getting a makeover for today's audience. The latest perm trends feature softer, more natural-looking waves and curls with many volumes.
The perm's adaptability has contributed to its recent popularity. It's adaptable to short and long hair, choppy and layered cuts, and everything in between. The minimal upkeep required means less time and energy spent on hair care.
The modern perm has the added benefit of being less harmful than traditional perms. Korean haircut salons have adopted new methods and products that are less harsh on the hair and cause less breakage. In addition, these days, you may get your hair conditioned and moisturized at various salons.
Before getting a perm, there are a few factors that should be considered:
Find a salon and a stylist with experience in cutting-edge perm techniques first. Talk to your hairdresser about your hair type and desired outcome before starting the styling process. 
Second, you must be ready to give your perm the TLC it deserves if you want it to last as long as possible. Depending on the desired outcome, this may involve using particular items, avoiding special styling equipment or techniques, and periodic touch-ups.
The Power of Accessories
How Hair Accessories are Taking 2023 Korean Hairstyles to the next level
Source: kbeautyaddiction
Hair accessories are elevating 2023 Korean hairstyles to a new level of chic, lending an individual expression to even the most basic cuts. There are endless methods to accessorize your hair, from hairpins to headbands.
The hairpin is an everyday hair accessory in Korean fashion. Hairpins range from dainty and subtle to flashy and attention-grabbing. They're versatile enough for everything from a half-up to a full-on updo. Hairpins aren't only for holding back your hair but also a great way to experiment with color and texture.
Korean fashion for hair also includes the use of headbands. They serve two purposes: either as a practical means of keeping hair out of your eyes or as an attractive accessory. You can get headbands in various designs, from understated to extravagant. They look great with a tight ponytail or with flowing waves or curls.
Scrunchies, clips, and barrettes are also commonly used in Korean hairstyles. These fun and flexible hair accessories can add texture, color, or a unique touch to your Hairstyle.
There is a wide variety of accessories out there, so it should be easy to discover one you love. There is a hair item out there that will make you look your best, whether you want a subtle hairpin or a bright headband.
The "Shaggy Mullet"
The daring new Korean haircut that's taking social media by storm
Source: sk.pinterest
The "Shaggy Mullet" haircut trend originated in South Korea and is currently all over the internet. Long, shaggy layers are cut into the back of this style, while shorter layers are cut into the top and sides. This is the way to go for those who want to make a statement without blending in.
This Korean hairstyle is perfect for people wishing to be edgier. This is a bold and stylish cut that emphasizes movement and texture through the use of layers. The shorter front and side layers frame the face and create a good profile, while the longer rear layers add volume and dimension to the hair.
The adaptability of the "Shaggy Mullet" is another one of its many outstanding features. This Korean Hairstyle can be altered to fit your unique needs and tastes. Add striking highlights or try out new hues for a more attention-grabbing style. Alternatively, you can keep the color natural and muted for a more subtle appearance. You can experiment with various looks, from undone and unkempt to sleek and polished.
The "Shaggy Mullet" is an excellent option for those who don't have much time to devote to their hair because it requires little upkeep. A texturizing spray or mild hair oil is all you need to get the perfect appearance in no time. In addition, you may go from a day at the office to a night on the town in style with this cut.
The Importance of Texture
How Korean Haircuts are Focusing on Texture and Movement in 2023
Source: sk.pinterest
The 2023 Korean hairstyles are all about texture and motion. These designs are becoming increasingly popular among Korean hair designers due to the laid-back and carefree vibe they convey via choppy layers, loose waves, and other techniques. These cuts require little upkeep and may be worn during the day and at night, making them ideal for social and professional settings.
Korean haircut designers are fusing traditional and modern trends, emphasizing texture and movement, to produce one-of-a-kind hairstyles that suit a wide range of preferences and personalities. Choppy layers, for example, can make the hair appear thicker and fuller and are just one of the modern procedures used to achieve this effect.
As a bonus, the latest styles in Korean haircuts aren't only about looking a specific way—they also aim to be low-maintenance. People with hectic schedules who don't have much time to devote to their hair will appreciate the ease with which these styles may be maintained. These Korean hairstyles are easy to get off with just a few tools and minutes of your time.
The 2023 Korean haircut style emphasizing texture and movement is a promising one gaining traction worldwide. These fresh takes on classic hairstyles are perfect for those who want to shake things up while still showing individuality.
The Evolution of the "Lob"
A closer look at How the Classic Lob is Changing in Korean hair trends
Source: sk.pinterest
The "Lob," or long bob, is a classic Korean hairstyle that will continue to be fashionable in 2023. This timeless cut is excellent because it flatters many hair and facial textures with minimal effort. The Lob is an ideal, low-commitment approach to refresh your look for the new year. Nevertheless, the timeless "Lob" is undergoing fascinating changes as it adopts cutting-edge methods and versatile new styles.
The "Lob" has gotten significantly longer. New "Lob" cuts are shorter and textured, while the traditional "Lob" is shoulder length or longer. The jagged layers and ragged ends of the newest haircut trends make them ideal for those who want a low-maintenance look. This updated classic is excellent for individuals who want a touch of the contemporary without going all the way. It offers a new perspective on the time-honored look.
The usage of bangs is also common in the latest "Lob" hairstyles. In 2023, the Korean haircut "Lob" will have a new and exciting variation on the return of the bangs. There are many ways to style bangs with a "Lob" hairstyle, from wispy, side-swept bangs to blunt, straight-across bangs. This Korean hairstyle may become stunningly stylish and youthful when you create curls with an electric machine with a heat protectant (which also helps avoid a negative surface charge). It creates a lovely silhouette around the face and elevates the entire look.
The "Lob" is a timeless and adaptable style that will likely look very different by 2023 because of the exciting developments in Korean hair fashion. Whether you want a traditional, shoulder-length "Lob" or a contemporary, choppy "Lob" with bangs, there is a type for you. The Lob is being updated with techniques and styles to make it the ideal haircut for the future year.
The Influence of K-Pop
How Korean pop stars are Shaping the hair trends for 2023
Source: pinterest
K-Pop has inspired many hairstyles and other Korean beauty trends. Fans worldwide take hairstyle cues from favorite Korean pop artists because of their daring and imaginative looks.
The "Two-Block" style haircut is expected to be a significant 2023 trend in the K-Pop music industry. This bold and edgy Hairstyle, including short sides and a longer top, is perfect for those who want to make a statement.
The "Mullet" also is a trendy 2023 K-Pop haircut. The back of this edgy cut is long and shaggy, while the top and sides are chopped shorter. The end effect is a striking and textured style, ideal for those who wish to draw attention to themselves.
Hair accessories, made famous by K-Pop musicians, will remain a significant part of 2023's Korean hairstyles. Various hair accessories are available, including hairpins, headbands, and scrunchies, that can be used in various ways.
K-Pop singers are setting the trend for daring and edgy hairstyles and fashionable and entertaining accessories. If you love K-Pop and want to experiment with a new haircut, look to your favorite artists for ideas.
The Art of Coloring
The latest Korean hair coloring techniques and trends for 2023
Source: kbeautyaddiction
Coloring one's hair is a major 2023 trend in the Korean hair industry. There is a wide range of hair color options, from bright and vivid to earthy and subtle.
Hair dyes in 2023 will increasingly feature primary solid colors like red, blue, and purple. With these hues, you may make a bold statement and add flair to your hair. They're fantastic for making a fashion statement and drawing attention to yourself.
Adopting hues and techniques that mimic hair's natural state is another 2023 hair coloring trend. Korean haircut stylists now use modern formulations and application methods to make balayage and ombre hair colors that look more natural and nuanced. These methods produce a more subtle and harmonious result with your hair color.
In addition to these shifts, 2023 will see an increase in the use of novel coloring techniques in Korean hairstyles. One such method is "shadow roots," which only dye the hair away from the roots. This results in a soft and natural look that works well for anyone seeking a style that requires minimal upkeep.
Splash lights are another modern approach to hair coloring that uses concentrated areas of bright color. This method is recommended for anyone interested in making a daring fashion statement with their hair.
There is a hair coloring method that will make you look your best whether you choose bright, vivid colors or subtler tones. If you're bored with your current hairdo and want to show off your individuality, try one of these trendy new hair colors.
The Return of Bangs
Why Bangs are Making a Comeback in Korean Hairstyle for 2023
Source: pinterest
The 2023 Korean haircut design features a return of the bangs. This timeless aesthetic is getting a 21st-century makeover. Wispy, side-swept bangs that add texture and flow to the hair are the new standard for modern bang designs.
In 2023, these bangs will be popular because they are adaptable to many different hair textures and facial structures. Bangs can help frame the face and draw attention to the eyes and other aspects of the face. You can get them cut in any style you like, from blunt, straight-across bangs to soft, wispy side-swept bangs. 
One of the best things about bangs is that they can complement a wide range of hairdos, from a tight ponytail to a wavy or curly do.
Bangs are great since they require very little upkeep. Instead of much time maintaining your hair, a haircut with bangs may be done with a texturizing spray or lightweight hair oil. Because of this, they are a fantastic choice for people who lead hectic lives and only have a little time to devote to their hair. Updating your look can be fun without committing to a radical cut or color.
In 2023, bangs are still a fashionable and functional addition to any new haircut. You have many options regarding the bangs style, so you can select the one that works best for you. 
Whether you want your bangs to be blunt and dramatic or delicate and wispy on the sides, bangs are a terrific option for anyone wishing to try a new look in the new year. 
The Future of Korean Haircuts
Predictions and Insights into what we can expect to See in the Years to Come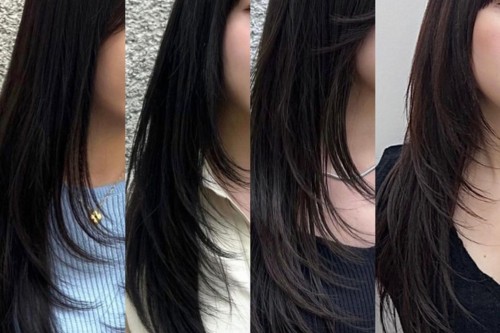 Source: haum_style
Korean hairstyles are constantly developing in the Korean hairstyle market. Sustainable, unique, and welcoming hairstyles will soon be the norm in Korea. Expect to see more haircuts that work with the hair's natural movement and texture and take into account each person's unique facial features and hair texture.
Also, there will be a shift toward a more welcoming aesthetic in Korean cutting. Every person will be able to select a flattering haircut since it will be made to accommodate a more extensive range of skin tones and facial features. The popularity of hair accessories will also rise, particularly those less harmful to the environment.
Focusing on sustainability, originality, and inclusivity bodes well for the future of Korean hairstyles. As the beauty business develops, there will undoubtedly be more groundbreaking haircut styles. If you're interested in Korean hair fashion, watch for the upcoming classes and approaches.
2023 Korean hairstyles, fashion, and color trends in one video!
This video of 2023 Korean beauty trends in hair, fashion, and color is a fascinating and informative look at what's new in South Korean cosmetics. The film showcases the latest and most popular haircuts, styles, and color trends predicted to sweep the globe in the following years.
The video's central theme is the significance of texture and movement in modern Korean hairstyles. The jagged layers and loose waves used in many of the hairstyles featured in the film increase the hair's volume and depth. This method of cutting hair is a signature of contemporary Korean fashion, fusing elements of both traditional and modern cuts.
The video's incorporation of hair ornaments as a common addition to Korean haircuts in 2023 is also noteworthy. It is demonstrated that using hairpins and headbands is a modern and contemporary method to accentuate your Hairstyle. The movie shows how adaptable hair accessories will be in 2023 Korean hair trends, whether you're going for a subtle and refined style or something more out there.
Many well-known cuts, such as "Choppy Bob," "Shaggy Mullet," and "Lob," are shown in the video, each with its distinctive spin that blends elements of the past with those of the present. This movie demonstrates how a variety of people can make any haircut work for them, which is one of the things that makes Korean haircuts one of the best things about Korean culture.
The Importance of Having a Fabulous Hairstyle in Korean Beauty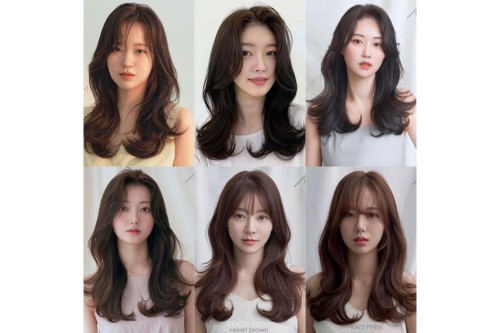 Source: haum_miu
A fabulous haircut is just as significant as having flawless skin or fashionable cosmetics in Korean society. According to traditional Korean beauty standards, healthy, well-maintained hair is an integral aspect of one's entire appearance. Many Koreans believe that beautiful hair reflects health, youth, and vigor.
Korean hairstyle trends are well-known for fusing traditional and contemporary aesthetics in distinctive ways. From edgy and bold to gentle and romantic and everything in between, these cuts and styles are sure to please. Hair is more than simply a form of self-expression in Korea; it's also a window into one's unique character.
Korean haircut trends are characterized by their emphasis on movement, texture, and adaptability. Korean stylists are noted for their ability to give hair volume and dimension through jagged layers, loose waves, and other techniques that give the appearance of casual ease. These cuts are low-maintenance and adaptable so that you can wear them everywhere, from a day at the park to a night on the town in style.
Overall, having a beautiful hairstyle is crucial to Korean beauty, and many options are available. Hairstyles will continue to evolve and surprise us as social media and K-Pop continue to gain popularity. Whether you're into the conservative "Choppy Bob," the edgy "Shaggy Mullet," or something in between, you can find a Korean hairstyle that works for you.
Must-have Hair Care Products
Source: theklog.co
Here are some must-have hair care products for maintaining healthy and beautiful hair:
Shampoo and conditioner: Choose a product suited to your hair type and concerns, such as dryness, damage, or color-treated hair.
Daeng Gi Meo Ri - Ki Gold - Premium Shampoo + Treatment Set for Hair Loss, Thin Hair, Gray Hair Prevention and Treatment, Medicinal Herbal Shampoo, All Natural, Korea's No. 1 Hair Brand
4 new from $52.00
Free shipping
as of September 13, 2023 12:53 pm
Leave-in conditioner: A leave-in conditioner can provide extra moisture and protection, especially if you have dry or damaged hair.
[JUNGSAEMMOOL OFFICIAL] Salon.ZIP Protein Hair Milk Pack | Leave in Hair Conditioner | Hair Treatment | Hair Milk | Hair Protein | Korean Hair Essence | Korean Hair Care | Repairment for Damaged Hair | 6.8 fl oz (200 ml)
as of September 13, 2023 12:53 pm
Hair oil: A hair oil can help nourish and hydrate your hair while protecting it from heat styling and environmental damage.
AMOS PROFESSIONAL Satin Pleasure Hair Oil 1.6 oz (50ml) | Moisture, Nutrition and Gloss with Floral Fragrance for Silky Smooth Hair | Korean Hair Salon Brand
2 new from $29.99
Free shipping
as of September 13, 2023 12:53 pm
Hair mask or deep conditioner: If you have damaged hair or hair that has been colored, using a hair mask or a deep conditioner is a terrific method to give your hair an extra burst of hydration and repair. This is especially important if you have bleached your hair.
Hair spray: If you use heat styling tools on your hair, it's essential to use a hair spray to prevent damage and breakage.
AROMATICA Rosemary Root Enhancer 3.38oz / 100ml – Scalp Nourishing Spray with Food-graded Rosemary Essential Oil – Relieves Itchy, Dry, Flaky Scalp - Free from Sulfate, Silicone, and Paraben
 in stock
as of September 13, 2023 12:53 pm
Hairbrush or comb: Choose a brush suited to your hair type and style, such as a wide-tooth comb for detangling or a boar bristle brush for smoothing.
Hair ties or clips: Use gentle hair ties or clips to avoid pulling or damaging your hair.
Ajju Korean Matte Large Claw Hair Clips for Women, All Hair Types, Non-Slip Grip, Big Jaw and Strong Hold 4 Pack with Bonus Pack of 4 Hair Ties (Beige, Khaki, Coffee, Black)
as of September 13, 2023 12:53 pm
Dry shampoo (additionally): Dry shampoo may be a lifesaver when you don't have time to wash your hair or want to make your blowout last longer than usual.
Remember, everyone's hair is different, so finding the best products and routines for you and your hair type is essential.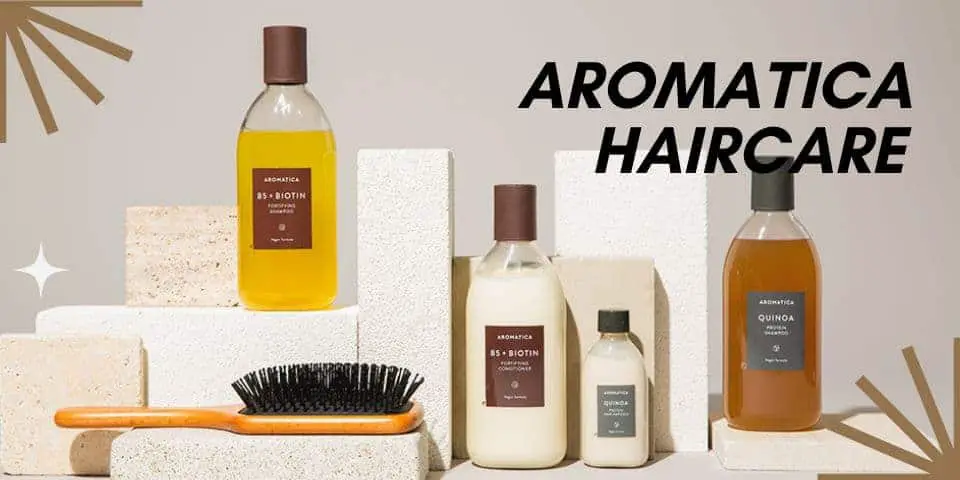 The latest trends in Korean hairstyles are a fusion of traditional and contemporary looks designed to accommodate various individual tastes and characteristics. A Korean haircut trend may adapt to your preferences, whether for something edgy and daring or more gentle and romantic. 
We predict that there will be an even bigger diversity of fascinating and unique hairstyles in the future due to the rise of social media and K-pop. This is something that we can look forward to. In light of this, experiment with various hairstyles and have fun playing around with your tresses.