Are you looking for Kpop Idol Makeup Trends? Then you've found the right spot! The innovative and forward-thinking makeup styles of Korean female idols will continue to impact. Hence, this post will discuss the Kpop Idol Makeup Trends and Tricks. Let's dive in!
You may also love:
The Highlights of the Kpop Idol Makeup Trends
Dewy Glass Skin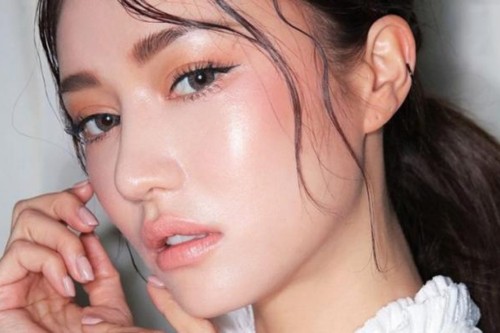 One of the most prominent notices about Kpop Idol Makeup Trends 2023 is pursuing flawless, radiant skin, known as "glass skin." In 2023, female idols will continue to focus on achieving a dewy complexion by incorporating lightweight foundations, hydrating serums, and illuminating highlighters. This makeup style emphasizes natural-looking, healthy skin with a luminous glow.
Gradient Lips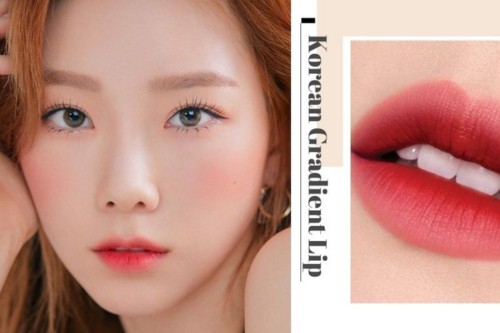 "Popsicle lips," or lips with a gradient, remain popular in the Kpop beauty trend. Lips are given a gentle, gradient feel by starting with a vivid or natural tint in the center and blending it outward. Female idols frequently wear a soft ombre style since it gives them a more enticingly youthful and modern appeal.
Focused Eye Makeup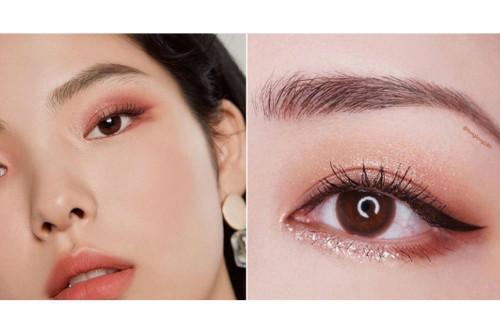 In 2023, Korean female idols emphasize eye makeup as an important element in their looks. This trend includes various styles, such as puppy eyes, cat eyes, and soft smokey eyes. You can consider experimentation with colorful eyeshadows, precise eyeliner techniques, and long, wispy lashes to create captivating eyes that command attention.
Blushed Cheeks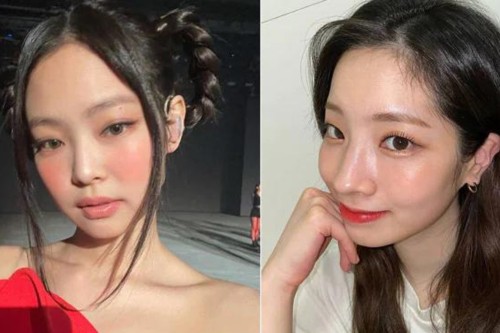 Flushed, rosy cheeks are a staple of Korean makeup, symbolizing a youthful and innocent charm. Female idols in 2023 embrace this trend by using blush to add a natural flush to their cheeks. Soft pink or coral shades are commonly employed to achieve a gentle, blushing effect, enhancing their feminine appeal.
Natural Brows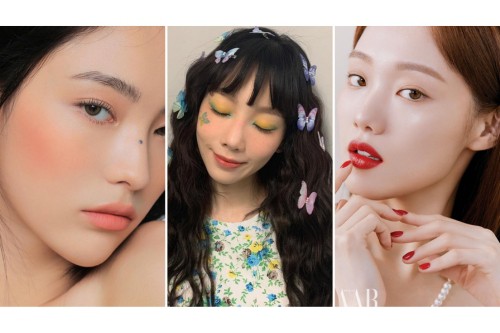 Well-groomed and defined eyebrows remain a focal point in Korean makeup trends. Kpop stylists always opt for thicker, fuller brows but natural to frame idols' faces and exude confidence. They often use eyebrow pencils or powders to shape and fill their brows, creating a natural yet bold look.
Korean female idols are at the forefront of 2023's rapidly developing makeup trends, which continue to captivate beauty enthusiasts worldwide. Let's look at the most popular makeup worn by K-pop's leading idols in 2023, highlighting their' flair and offering pointers for further trends!
Famous Makeup Kpop Idol Makeup Trends 2023
IU – Ethereal Elegance 
The trend of ethereal elegance, which IU embodies with her soft, girly look, will be big in 2023. She goes for a luminous, dewy complexion and complements it with muted, pastel eyeshadow. IU has long, fluttery eyelashes that draw attention to her eyes. She often uses a light layer of pink or peach gradient lipstick to complete her ethereal appearance.
Jennie (BLACKPINK) – Bold and Edgy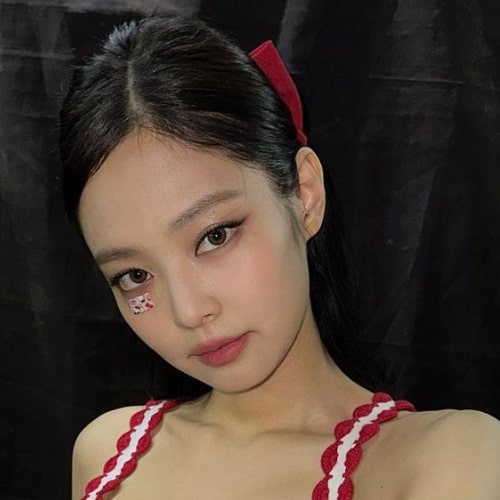 In 2023, Jennie often picks bold and edgy makeup. She loves smoky eye looks made with dark and bright eyeshadow colors. She wears this with sharp winged eyeliner and a bold matte lip in shades like deep red or plum to add color. Without a doubt, Jennie's way of doing her makeup gives off an air of confidence and power.
Irene (Red Velvet) – Classic Glamour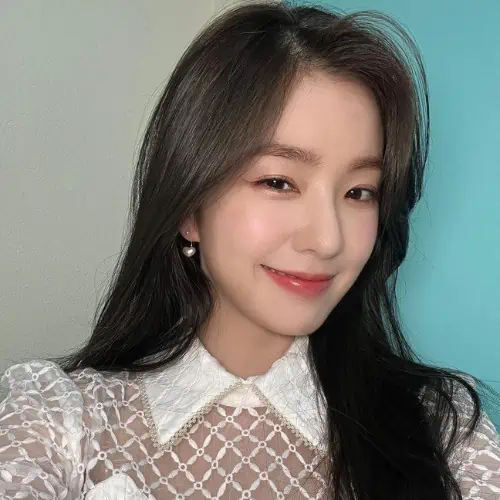 Irene is an excellent example of the 2023 trend of classic glamour, as she always focuses on having skin as smooth as porcelain. She draws attention to her eyes with neutral and shimmery eyeshadow colors. Furthermore, Irene adds drama to her look with thick, fluttery eyelashes, and she finishes it off with classic color lipstick, which makes her look sophisticated and elegant.
Solar (MAMAMOO) – Vibrant and Playful 
Solar tries different eyeshadow colors, like electric blue, neon pink, and sunny yellow. Solar often puts a little glitter or shimmer in her eyes to make them stand out. She adds a glossy lip in a matching shade, which makes her look fun and energetic.
Taeyeon (Girls' Generation) – Timeless Grace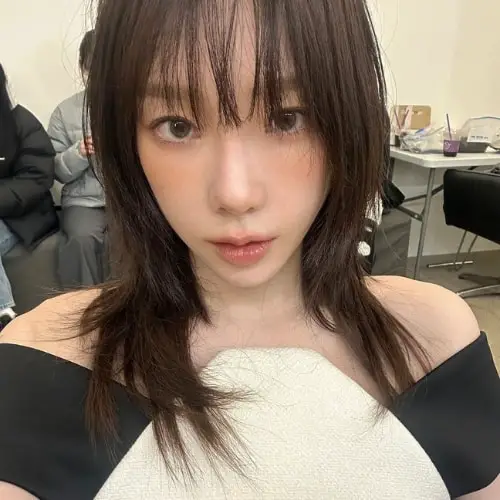 Taeyeon is famous for having a makeup style that shows timeless elegance. She makes her eyes stand out with soft, neutral-colored eyeshadows, a thin line of eyeliner, and long, wispy lashes. Taeyeon chooses a soft, pink blush for her cheeks, which makes her look young and fresh. She finishes her look with muted lip color in beige or pale pink shades, which gives her an air of elegance and grace.
Lisa (BLACKPINK) – Trendsetting Chic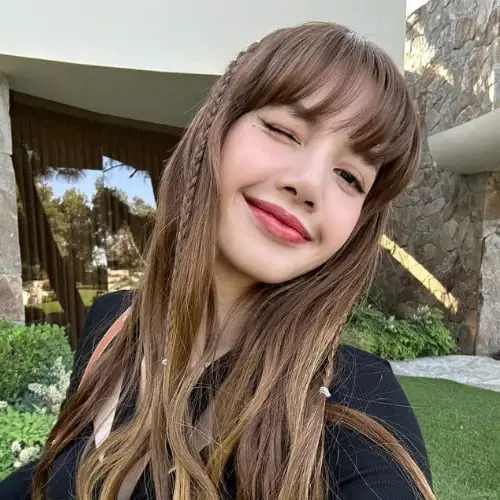 Lisa, the maknae, the youngest one of BLACKPINK, has the chic style of 2023. She often wears edgy and experimental makeup with bold graphic liners, bright eyeshadow colors, and unique geometric designs. Lisa's makeup style breaks the rules and starts new trends, which shows how brave and sure of herself she is.
Seulgi (Red Velvet) – Subtle Elegance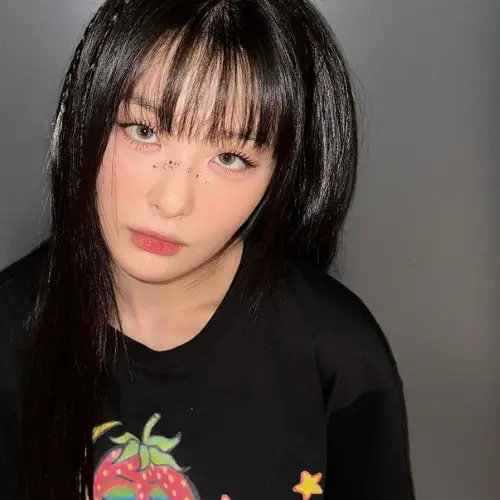 Seulgi, in Red Velvet's concerts, wore her makeup with subtle elegance as she got a natural base with a healthy glow. Seulgi makes her eyes stand out with soft eyeshadows in earthy tones and a touch of mascara for a defined but not overdone look. She chooses pale pink or nude for her lips to add to her elegance.
Jisoo (BLACKPINK) – Timeless Beauty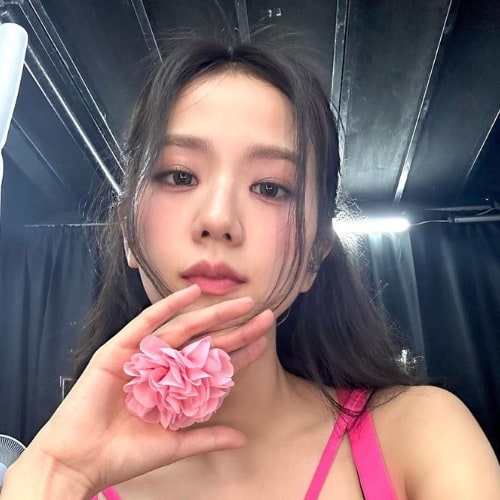 Jisoo is an excellent example of timeless beauty. She tries to get a perfect skin tone. She draws attention to her eyes with classic winged eyeliner and neutral eyeshadow colors. Jisoo finishes her look with a soft lip color that looks like it came from nature, giving her a graceful and sophisticated look.
Wendy (Red Velvet) – Playful and Colorful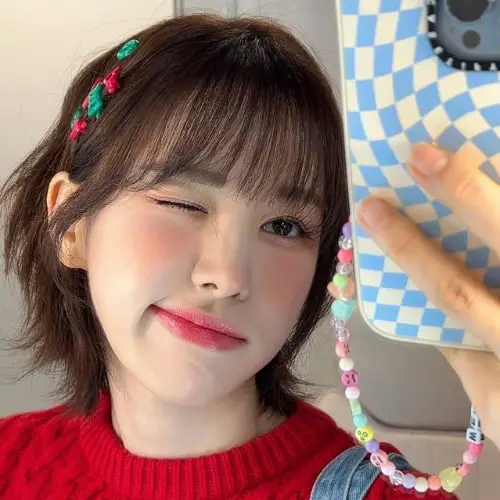 Wendy prioritizes fun and colorful makeup. Wendy adds a touch of whimsy to her look by using glitter accents or creative eyeliner designs. She often pairs her eye makeup with glossy lip color in a color that goes well with it, which makes her look happy and creative.
Yeji (ITZY) – Bold and Experimental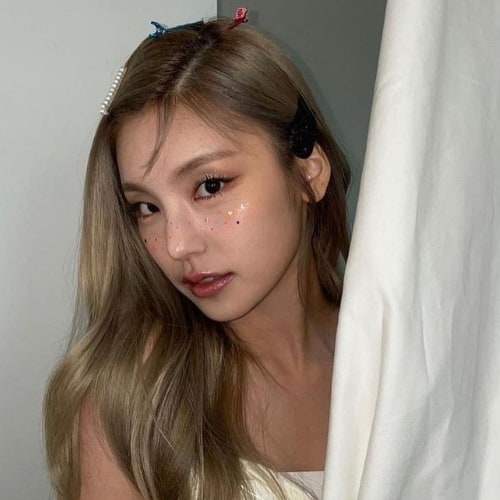 Yeji showcases a bold and experimental makeup style in 2023. She often pushes the boundaries with avant-garde looks, incorporating vibrant and unconventional eyeshadow colors, intricate eyeliner designs, and unique lip art. Yeji's makeup style embodies creativity and fearlessness, inspiring fans to embrace individuality.
Ryujin (ITZY) – Edgy and Glamorous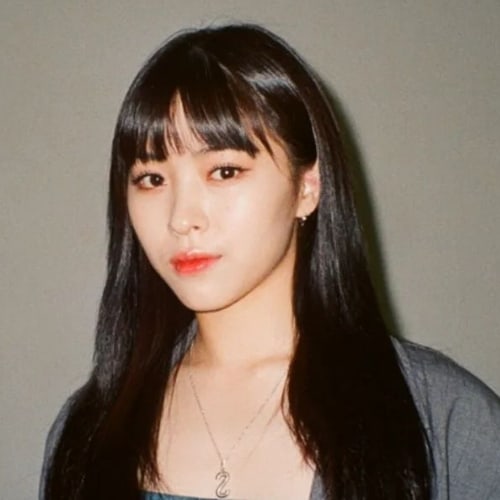 Ryujin, another member of ITZY, wears makeup that is both edgy and glamorous. She focuses on making smoldering eye looks with dark, smoky eyeshadow, sultry eyeliner, and dramatic lashes. Besides embracing her natural beauty, Ryujin often finishes her look with a bold lip color in orange or burgundy shades, which shows her fierce and beautiful beauty.
Chaeyoung (TWICE) – Youthful and Playful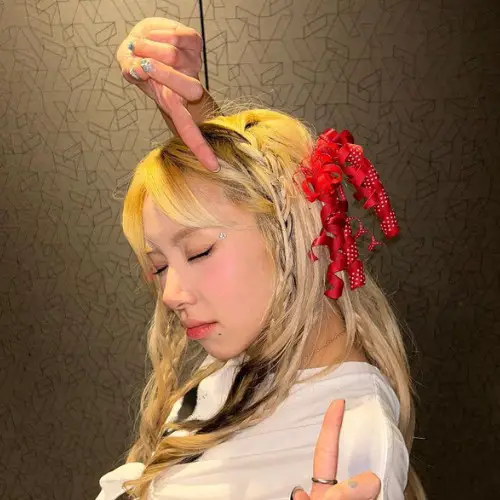 Chaeyoung prefers a makeup style that is both young and fun. She likes to try out fun and bright colors, like pastel eyeshadows and bright eyeliner. Chaeyoung adds a touch of fun with cute dots that look like freckles or creative lip art. Hence her makeup style shows how lively and active she is.
Shuhua ((G)I-DLE) – Elegant and Feminine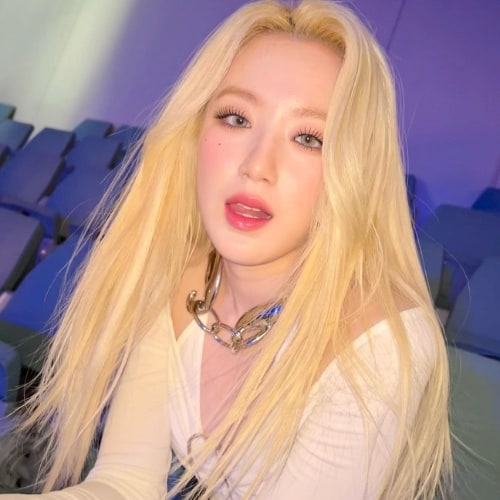 Shuhua promotes elegant and feminine makeup style. She uses soft, neutral-colored eyeshadow to make smooth, romantic looks. These brows are defined but still look natural, and long, fluttery eyelashes. Shuhua finishes her look with glossy pink or peach lipstick, making her look elegant and girly.
Ningning (aespa) – Futuristic and Avant-Garde
Ningning shows off a futuristic and cutting-edge makeup style as she often uses metallic and holographic eyeshadows, not-too-sharp eyeliner, and bold, glossy lips in colors that aren't typical. Ningning's makeup style is unique and on the cutting edge of beauty and fashion.
Yuna (ITZY) – Fresh and Natural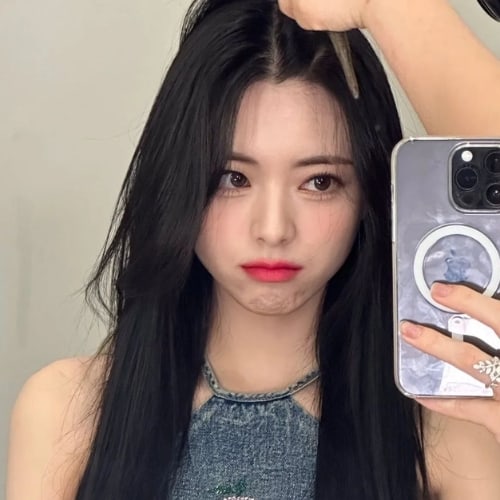 Yuna picks a fresh, natural look for her makeup in 2023. She uses simple makeup to bring out the best in her features and goes for a soft, doe-eyed look using a light, dewy foundation, subtle eyeshadow in neutral tones, and a touch of mascara. Then Yuna often finishes her makeup with a neutral or sheer lip color that shows her natural beauty and youth.
Lia (ITZY) – Soft and Romantic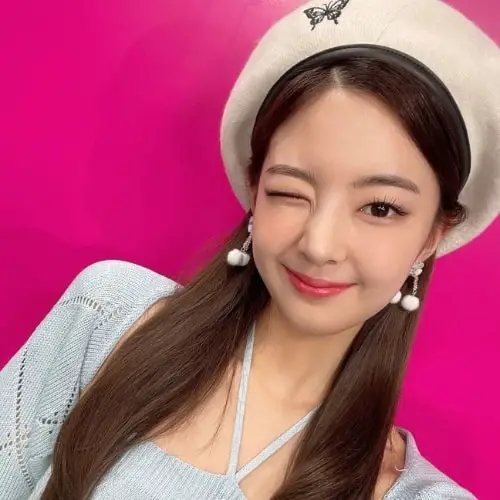 Lia always goes for the soft, romantic makeup style since her debut. She makes her skin look bright and uses smooth, shimmery eyeshadow in soft colors like champagne or rose gold to make her eyes stand out. Lia completes her look with a rosy blush on her cheeks and a pale pink or peach lip color, giving off a dreamy and romantic vibe.
Sakura (Le Sserafim) – Doll-like Innocence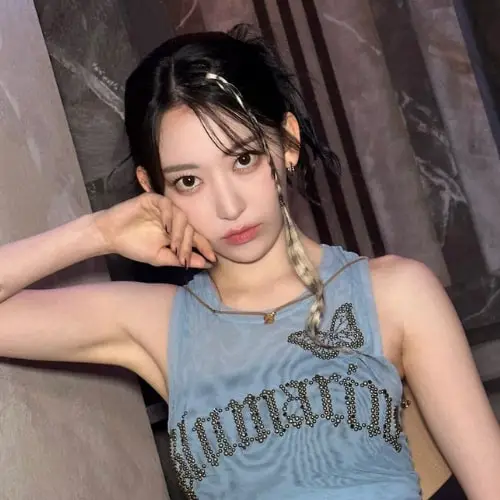 Sakura has maintained a makeup style that makes her look like a doll. She focuses on creating bright, doe-eyed looks with soft pastel eyeshadows, a thin line of eyeliner, and wispy lashes. Sakura often puts a slight blush on her cheeks to make them look young, and she finishes her look with a sweet, pink lip color.
Winter (aespa) – Edgy and Futuristic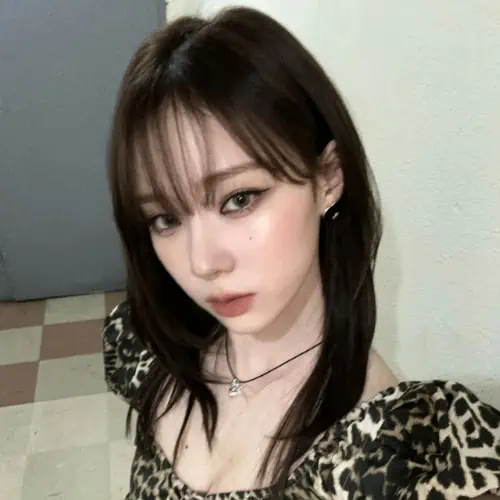 Winter continues to wear edgy and futuristic makeup. She often uses bright, bold eyeshadow colors like electric blue or silver and sharp, graphic liner designs. Winter's makeup style also includes glossy and metallic lip colors in unusual colors that show off her modern and futuristic beauty.
Karina (aespa) – Futuristic and Chic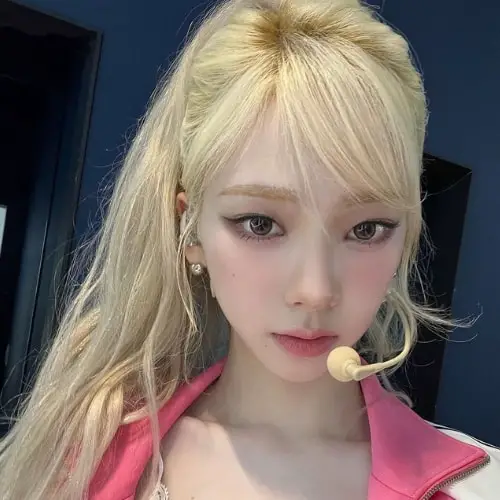 Karina has an excellent and futuristic look to her makeup, like Winter. She often uses metallic and iridescent eyeshadows to make her eye looks bold and edgy. Karina draws attention to her eyes with wing-shaped eyeliner and adds drama with thick, long lashes. She finishes off her futuristic look with glossy or matte lipstick in colors that match her style.
Wonyoung (IVE) – Elegant and Ethereal
Wonyoung, who used to be in the group IZONE, has an elegant and ethereal makeup style. She often goes for simple looks that highlight her natural beauty. Wonyoung focuses on making her skin look perfect and uses soft, neutral-colored eyeshadows to make her eyes stand out. She completes her look with a pale nude or mauve lip color and lip gloss that gives off grace and ethereal charm.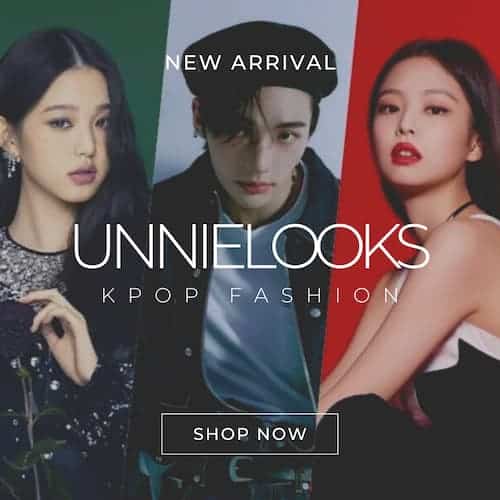 Overall, these Idol Makeup Trends 2023 above bring their unique styles to the forefront. They represent various styles, from young and innocent to bold and edgy. As they continue to impress people with their talent and charm, their makeup styles inspire fans and fashion lovers to try new and exciting beauty and fashion trends.
Best Youtube Channels sto Learn Kpop Idol Makeup Trends 2023
Studying makeup techniques to suit your style and features is very important, as the goal is to ensure that they complement your individuality and enhance your natural beauty. Find out what methods and supplies work best for you by trying them out and learning from the best.
Pony Syndrome
As mentioned earlier, Pony Park is a famous Korean makeup artist who has worked with many K-pop idols. Her channel, Pony Syndrome, is highly regarded in the K-pop community for her tutorials on makeup looks inspired by K-pop idols.
Risabae 
Risabae is another Korean makeup artist who has gained popularity for her makeup tutorials on YouTube. She often recreates K-pop idol looks and shares tips and tricks for achieving them.
These 2 makeup artists' YouTube channels are great resources for anyone learning about K-pop idol makeup trends. They often provide step-by-step tutorials on achieving specific looks and share tips and tricks for flawless makeup.
Where to Buy the Best Korean Makeup Products?
Cosmetics & beauty products for Kpop Idol Makeup Trends 2023 can be purchased from various internet stores. Some common choices are:
YesStyle 
YesStyle is an internet shop selling various Korean and other Asian cosmetics. They provide regular promotions and discounts, including free shipping on orders over a specific threshold.
Soko Glam 
SokoGlam is a well-known web store that sells Korean cosmetics and skincare items. Products for your skin, face, and hair are all available from this company.
Stylevana 
Stylevana is another online shop that sells Korean and other Asian beauty items. There is a reward program and free shipping for those who spend a specific amount.
Wishtrend 
Wishtrend is an online store that specializes in Korean skincare and beauty products. In addition, they offer a monthly subscription service where you can receive a curated package of Korean beauty products.
Amazon 
Amazon also offers a wide selection of Korean beauty products. However, checking the seller's ratings and reviews before purchasing is essential to ensure the product is authentic.
In addition to these marketplaces, numerous Korean cosmetics companies sell their wares directly through their websites. So, prepare yourself. You won't be able to leave without a full cart of Korean cosmetics & skincare products!
In conclusion, the famous cosmetic styles in Kpop Idol Makeup Trends 2023 in the past few years will likely persist in the following years. These trends include natural-looking skin, bold eye makeup, and gradient lips. However, there may also be some new trends that emerge, such as the use of bright and bold colors. To stay up-to-date with these trends, following famous makeup artists' YouTube channels and watching the latest releases from Korean beauty brands is essential. By doing so, you can ensure that your makeup looks are on-trend and that you can achieve the flawless, radiant look that is so popular among Korean female idols.