The beach is a sun, sand, and surf paradise, where carefree moments blend with breathtaking scenery. While makeup may not be the first thing that comes to mind when envisioning a day by the ocean, it can be a fantastic way to enhance your natural beauty and embrace the beach vibes.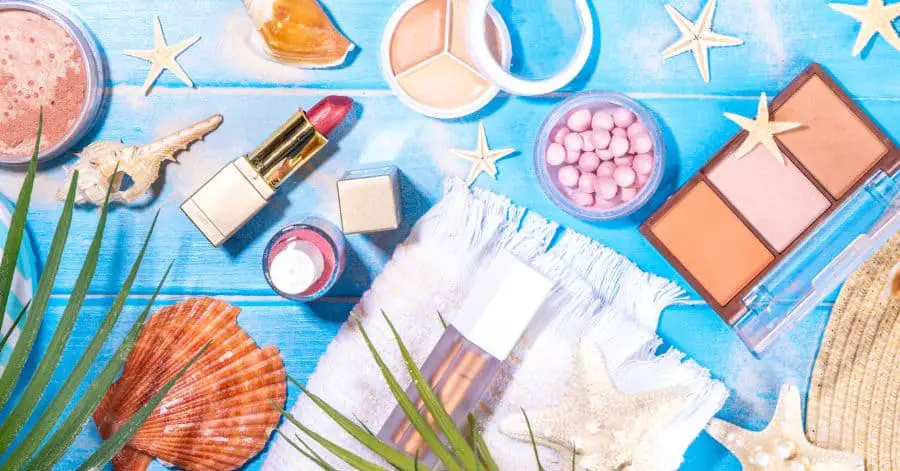 Whether you're aiming for a natural and dewy complexion, beachy bronzed glow, or playful pops of color, our guide will empower you to experiment, express yourself, and embrace the freedom that beach beauty entails. So, put on your best swimsuit and sunscreen, and dive into the exciting beach makeup: ideas, tips, and recommended products, where beauty meets the waves, and the choices are as endless as the ocean!
Read also:
Ideas for Beach Makeup from Kpop Idols
Beach makeup styles often emphasize a youthful and fresh look, complementing the vibrant and sunny atmosphere of the beach. With their impeccable makeup and stunning visuals, K-pop idols provide excellent inspiration for these styles. Let's explore some Korean beach makeup styles and the idols known for rocking them.
Gradient Lips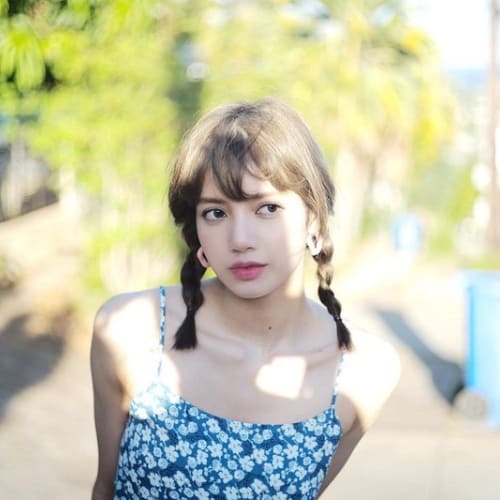 Gradient lips, which look like you just bit your lips, are a famous Korean makeup trend. The inside of the lips are colored lights, but the corners are left natural or blurred. K-pop idols like Irene from Red Velvet and Lisa from BLACKPINK often have gradient lips that make them look cute and innocent.
This lightweight lip tint offers a velvety finish with long-lasting color. It has a soft, airy texture that feels comfortable on the lips and provides a natural gradient effect.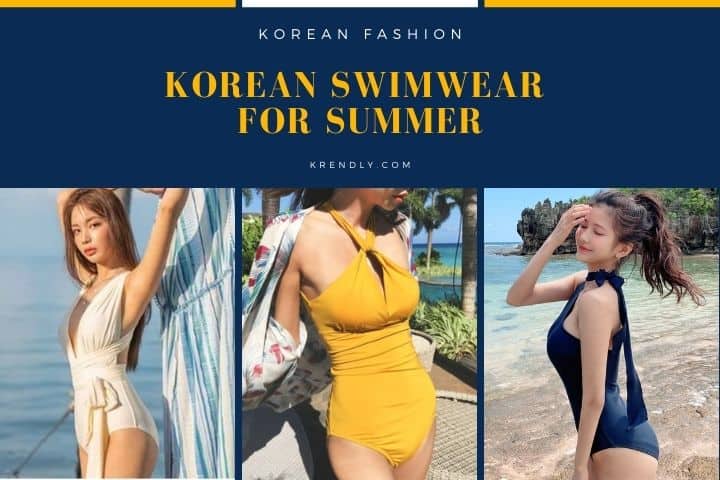 Put on your most flattering swimwear, lather with some sunscreen, and prepare to enter the fascinating world of beach makeup, where elegance meets the crashing of the waves and the variety of possible looks is as vast as the sea.
Glowing Skin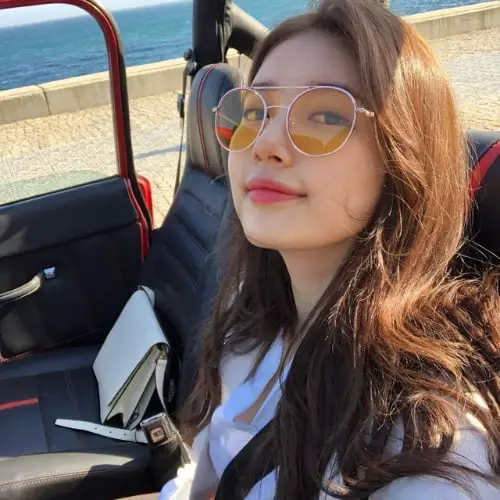 Korean idols are well-known for their flawless and glowing skin. Achieving a dewy complexion is essential for a beach makeup look. Seolhyun from AOA and Suzy from Miss A are idols who often showcase radiant and dewy skin. 
To accomplish this look, apply a moisturizing moisturizer, and then follow up with a lightweight BB cream or cushion foundation with a dewy sheen.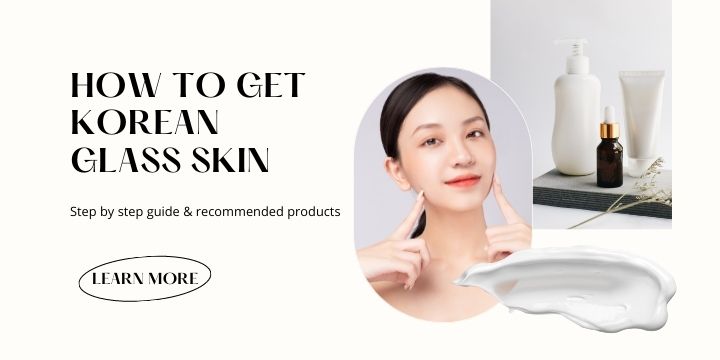 To achieve the look of a natural glow, highlight the high areas of your face with a liquid or cream highlighter. Using a setting spray as a last step will help your makeup look more dewy and will also make it last longer.
This mist helps control excess oil and minimizes the appearance of pores. It provides a matte finish while keeping your skin hydrated and your makeup intact.
Sun-Kissed Bronzed Look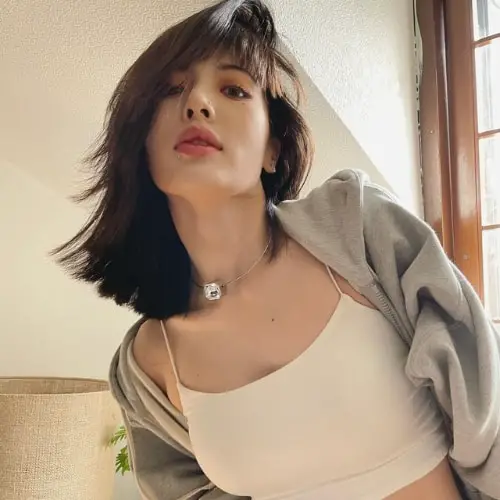 The sun-kissed bronzed look is perfect for beach makeup. It gives a warm and glowing appearance that mimics a natural tan. K-pop idols like Hyun Ah and G-Dragon often rock this style. 
To get this look, softly contour your cheeks, forehead, and jawline with a bronzer or a cream contour product. By doing these things, you can get this look. Apply blush with a warm undertone to the highest places of your cheekbones to get a natural flush. To finish the look, put a little bit of golden makeup on the high points of your face. This will make the sun-kissed glow even stronger.
Infused with peach extract, this multi-finish powder helps mattify the skin and sets your makeup for long-lasting wear. It leaves the skin looking silky and smooth and helps conceal the appearance of pores.
Playful Pop of Color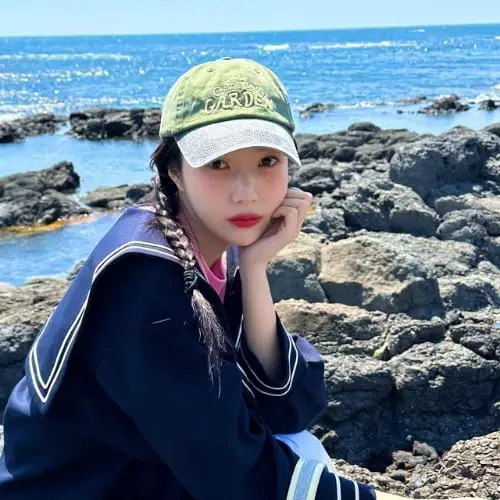 An impressive way to stand out at the beach is to add a little color to your makeup. Joy from Red Velvet and Hwasa from Mamamoo are two K-pop stars who like trying bold and colorful makeup looks. 
Think about spicing up your usual makeup routine using colored eyeliner or eyeshadow. Use colors like turquoise and coral, or go for pastel tones to create an air of carefree fun this summer. Maintain a straightforward approach to the rest of your makeup to give the accent color the spotlight it deserves.
This eyeshadow line offers a range of versatile shades with a soft and blendable formula. They provide long-lasting color and can be layered for various eye looks.
Long-lasting Makeup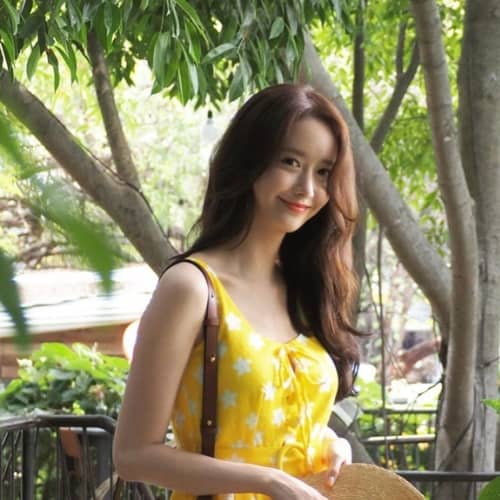 When spending time at the beach, it's essential to use waterproof or long-wearing makeup products to ensure they withstand the heat and water. Many K-pop idols, including Yoona from SNSD, often perform in challenging conditions with their makeup intact. 
To keep your makeup clean and undamaged throughout the day, you should seek smudge-proof eyeliners, waterproof mascaras, and long-lasting lip tints.
This waterproof eyeliner has a precise brush tip for easy application. It provides intense black color that lasts all day without smudging or fading.
Remember, beach makeup styles are all about looking natural, youthful, and fresh. Take inspiration from your favorite K-pop idols and adapt their looks to suit your style. Have fun experimenting with different to create your unique beach makeup style, and enjoy your time at the beach while looking effortlessly stunning!
"Survival" Tips for the Best Beach Makeup
Tip 1: Never Skip Sunscreen 
Applying sunscreen before applying makeup is highly recommended for Korean beach makeup since it helps protect the skin from damaging UV radiation. Finding a high-SPF, broad-spectrum sunscreen, especially one with an SPF of 30 or higher. Remember to apply it generously and reapply every 90-120 minutes.
This Missha's lightweight sunscreen protects against UVA and UVB rays. It has a hydrating essence formula that absorbs quickly without leaving a greasy residue.
Recommended product: A broad-spectrum sunscreen with high SPF.
Tip 2: Put Powders Aside 
Opt for cream, gel, or liquid-based products for your beach makeup instead of powders. These products are more lightweight and won't look cakey when reapplied throughout the day. Cream-based blushes, bronzers, and highlighters are ideal choices. 
This versatile product includes a cream highlighter with a soft, natural glow. It has a silky consistency that applies evenly without tugging or pulling and works wonderfully to build dimension on the face.
Recommended products: Cream-based blush, bronzer, and highlighter.
Tip 3: Waterproof Products with long-lasting effects
Choose waterproof products to ensure they stay in place despite water or sweat. Use a waterproof eyebrow pencil or gel for defined brows, and opt for waterproof mascara to avoid raccoon eyes. A water-resistant foundation can give your skin a bronzed, sun-kissed effect.
This mascara has a skinny brush that coats each lash, providing length and volume. It is smudge-proof and waterproof, ensuring your lashes stay defined even in beach conditions.
Recommended products: Waterproof eyebrow pencil or gel, mascara, water-resistant foundation.
Tip 4: Lip Balm Is Your Bestie
Rather than using lip gloss, which can become sticky and messy in beach conditions, opt for a tinted lip balm. Tinted lip balms provide hydration and a hint of color, protecting your lips while keeping them soft and comfortable. Look for lip balms with SPF for added sun protection. 
Infused with moisturizing ingredients, this gel-based lip tint delivers a vibrant, lasting color. It gives the lips a refreshing, hydrated feel with a glossy finish.
Recommended product: Tinted lip balm with SPF.
Tip 5: Pat, Don't Rub When Reapplying 
When touching up your makeup, use a patting motion instead of rubbing. This helps to prevent a cakey appearance and allows you to build upon the existing texture of your makeup. It's especially effective with cream, liquid, and gel-based products.
Known for its lightweight and buildable formula, this cushion foundation gives a flawless, luminous complexion. It offers high sun protection and a long-lasting finish.
Recommended technique: Pat products onto the skin for touch-ups.
Tip 6: Toner Will Keep Your Glow
To refresh your makeup at the beach:
Use a rehydrating toner.
Spritz it on your face before heading to the beach and throughout the day to keep your skin hydrated and dewy.
If you get oily, keep blotting papers handy to control shine.
This toner mist is a hydrating setting spray to refresh and revitalize the skin. It helps keep your makeup in place all day and gives a refreshing rush of moisture.
Recommended products: Rehydrating toner, blotting papers.
Enjoy creating your Korean beach makeup look, and have a fantastic time at the beach!
Best Korean Products for a Perfect Beach Makeup
Here are some of the best Korean beach makeup products!
Sunscreens
This sunscreen offers broad-spectrum protection with SPF 50+ to protect your skin from UV. It contains aloe vera extract to soothe and moisturize the skin.
This sun milk has a lightweight, refreshing texture. It offers high SPF protection and a non-sticky finish, making it ideal for beach use.
Cushion Foundations
This cushion foundation helps control excess sebum while providing long-lasting coverage. It has a semi-matte finish and offers SPF 50+ sun protection.
This popular cushion foundation provides a natural, dewy finish. It offers high coverage and sun protection, leaving the skin radiant and hydrated.
Waterproof Mascara
Designed to hold curls and resist water, this mascara gives your lashes a voluminous and curled appearance. It provides long-lasting, smudge-proof results.
This mascara will make your eyelashes look much thicker and longer. Its innovative brush design separates and coats each lash for a defined look that stays put all day.
Tinted Lip Balms or Lip Tints
This lip balm provides deep hydration and a subtle tint to the lips. It has a non-sticky formula enriched with murumuru and shea butter for nourished and healthy-looking lips.
Liquid or Cream Highlighters
This popular highlighter offers the skin a radiant and dewy glow. The recipe is relatively lightweight, making it simple to blend, and it may be layered to achieve a more intense shine.
This jelly-like highlighter creates a natural, luminous effect on the skin. It provides a subtle shimmer and can be applied to specific areas for targeted highlighting.
Finish Powder
This setting powder helps to manage shine and excess oil, allowing your makeup to stay all day long. It has a smooth consistency that dries to a matte finish without causing the pores to become clogged.
This compact powder contains a purple berry complex, which provides hydration while setting your makeup. It helps create a smooth and flawless complexion, minimizing the appearance of imperfections.
Waterproof Eyeliners
While primarily an eyeliner, this gel-based product can also be a smudge-proof eyeshadow. It applies easily because of its smooth, creamy consistency and dries to a waterproof film.
Available in various vibrant shades, this waterproof eyeliner offers a long-lasting color payoff. It has a velvety consistency that applies effortlessly and dries to an utterly smudge-proof sheen.
Long-Lasting Eyebrow Products
This eyebrow pencil is triangular for easy and precise application. It provides natural-looking brows with long-lasting color and a built-in spoolie brush for blending.
This automatic eyebrow pencil features a fine tip for precise and natural-looking strokes. It has a smooth texture, so it's simple to apply; it stays there once it's on the skin and doesn't budge all day.
An eyebrow spoolie is attached to one end of this retractable pencil. It has a dual-ended design so that you may use either end. The solution is gentle and easy to mix, resulting in well-groomed and defined brows.
Lightweight Primers
This lightweight primer is excellent for setting the skin and preparing it for makeup. It conceals flaws, makes pores less noticeable, and makes your makeup last longer.
This primer has a moisturizing and brightening formula that enhances the adherence and longevity of your makeup. It creates a radiant glow and helps even out skin tone.
This primer has a milk-like texture that blurs the appearance of pores and fine lines. It creates a velvety smooth finish and helps control excess oil throughout the day.
Lightweight Concealers
This creamy concealer offers high coverage while maintaining a lightweight feel on the skin. It effectively hides blemishes and dark circles, leaving a natural-looking finish.
This concealer provides excellent coverage for imperfections. It has a smooth, blendable formula that conceals dark spots and uneven skin tone.
This concealer offers full coverage with a lightweight texture. It has a long-lasting formula that conceals imperfections without feeling heavy or cakey.
Hydrating Setting Sprays
Formulated with peachy extract, this mist boosts hydration and antioxidant benefits. Use it to finish your makeup or as a refreshing spritzer all day.
Smudge-Proof Eyeshadows
This single eyeshadow has a velvety texture and intense color payoff. It stays put without smudging or creasing, making it suitable for beach makeup.
Body Sunscreen
This lightweight body sunscreen has a watery texture that absorbs quickly into the skin. It provides high sun protection and is suitable for daily use on the body.
This body sunscreen has a refreshing water-drop texture and provides hydration and sun protection. It's perfect for keeping skin hydrated and protected before, during, and after time spent at the beach.
This waterproof body sunscreen is perfect for beach days. It has a non-greasy formula that provides adequate sun protection, even when exposed to water and sweat.
Final words
ALWAYS remember to apply sunscreen generously to all exposed areas of the body and reapply as needed throughout the day, especially after swimming or excessive sweating. Hence, you should choose a sunscreen spray and body sunscreen that suits your preferences and offers your skin the desired level of sun protection. Enjoy your time at the beach while keeping your skin protected!