If you are one of those who are into K-beauty and fashion updates, then you must be wondering what is the secret behind all this. You want to look like your favorite celebrities because of their radiant, flawless and dewy skin. Their beauty makes you think about which Korean beauty products they are using. Let's dive into Korean celebrity makeup and beauty routine!
Top Korean Beauty Products used by Korean Celebrities
If you are thinking of trying some new Korean beauty products and want to change your beauty routine and need inspiration, then this article is for you. Here we will be highlighting the Korean beauty products your favorite personalities are either using or advertising.
Mamonde Creamy Tint Color Balm Intense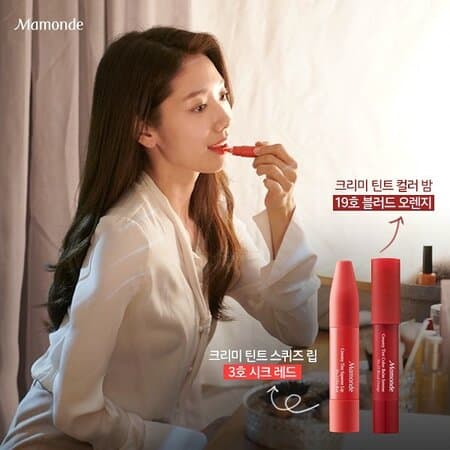 Who doesn't like bright and pulpy lips? If you are looking for such bright shades then Mamonde Creamy Tint Color Balm Intense is a good option to go for. It is a velvety lip crayon that delivers an intense and long-lasting pigment.
Mamonde's creamy tint is available in a variety of shades: Red Energy, Baked Rose, Red Pumpkin, Rose Light, Ginger Rose, Peach Fizz, Witch's Pink, Moody Rose, Toasted Orange, and Rose Pepper. It is great for both cold and warm tones. Mamonde Creamy Tint Color Balm Intense is also a recommended product of your favorite K-actress Park Shin-hye.
Also, check out Mamonde's Red Energy Serum
Mamonde Red Energy Recovery Serum
Who doesn't love hydrating skin? Mamonde Red Energy Recovery Serum is light, gentle, and noncomedogenic. It absorbs well into the skin and is made from flowers. If you want to boost your skin's energy then Mamonde Red Energy Recovery Serum is the essential recovery serum for you.
It is specifically formulated for all types of skins. Most Korean celebrities not only like the Red Energy Recovery Serum but also recommend it to their fans and followers. It is an all-rounder and produces quick results in only five days. It is rich in Vitamin C and pomegranate polyphenols.
Mediheal Essential Sheet Masks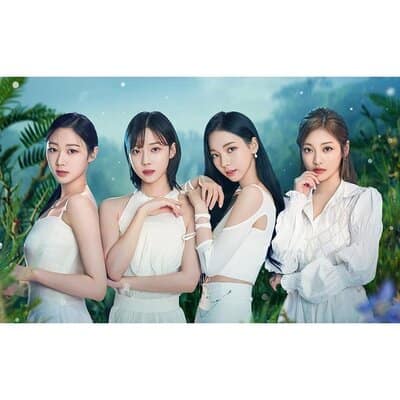 Mediheal is the number one brand of sheet masks in Korea. Currently, the popular girl idol group, Aespa is promoting them. Korean actors like Hyun Bin and the famous BTS all love these masks. Mediheal Essential Sheet Masks are enriched with active ingredients like charcoal, hyaluronic acid, niacinamide, ceramides, coconut water for hydration, glow-boosting, and moisturization.
You can find a variety of sheet masks for problems like dryness, sensitive skin, loss of firmness, pore care, and dullness. These sheet masks uplift, exfoliate and mattify the skin. These are made from dermatologically tested formulas.
Sulwhasoo Essential Comfort Balancing Emulsion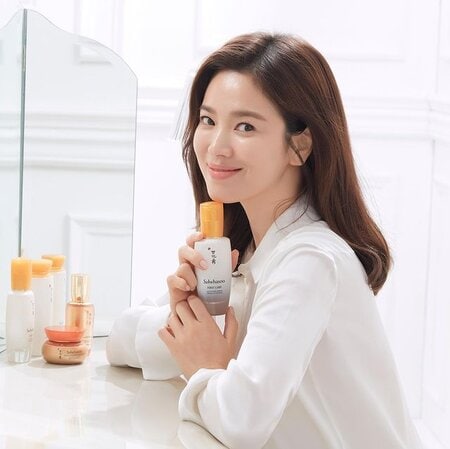 Sulwhasoo Essential Comfort Balancing Emulsion is a steady seller for incomparable moisturizing care. It rapidly absorbs into the skin and has a refreshing gel-like texture. If you want to finish off your skincare perfectly then Sulwhasoo Essential Comfort Balancing Emulsion is for you.
The serum has a moisturizing and toning effect. It not only hydrates your skin but also keeps it nourished and balanced. It is also a recommended product of the beautiful Korean actress Song Hye-Kyo and Blackpink Rose.
BANILA CO Miss Flower & Mr. Honey Propolis Rejuvenating Ampoule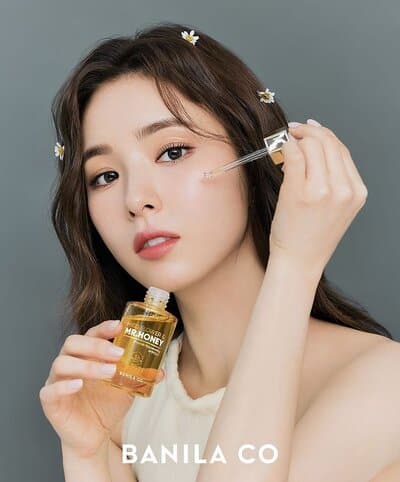 This is a highly concentrated serum that plumps the skin. Enriched with powerful ingredients like antioxidants that not only protect the skin but also provide supple nourishment. Also, lightweight and absorbs deeply into the skin quickly. It renews, repairs, rejuvenates, and replenishes the skin.
Banila Co is a famous Korean cosmetic brand and is endorsed currently by Kim Min kyu, Song Kang, and Shin Se kyung.
Banila Co Miss Flower & Mr. Honey Propolis Rejuvenating Ampoule helps minimize the appearance of pores, uneven skin tone, and composition making this a super serum for all skin types.
Laneige Radian-C Cream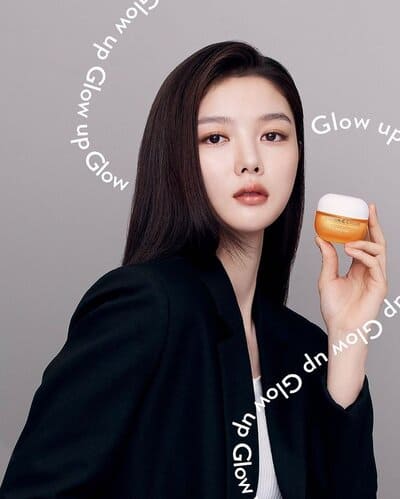 Worried about dull skin? If you have long working hours and have lost the glow of your skin, this Laneige Radian-C Cream is for you. A light tone cream enriched with vitamins that deliver radiant, bright, and glowy skin in only two weeks.
The vitamins penetrate deep into the skin to provide moisture. Moreover, it smells so good. It is dermatologically tested and is non-comedogenic. Korean celebrity Kim Yoo Jung endorses products of this Korean brand.
Sulwhasoo Concentrated Ginseng Renewing Cream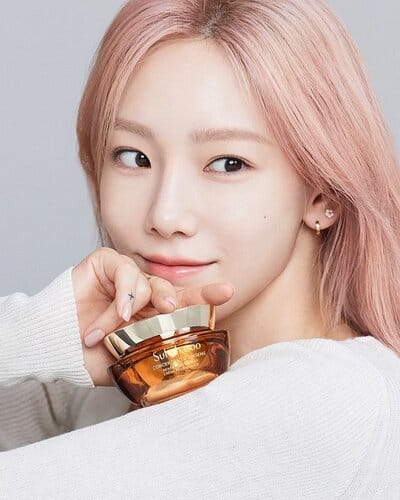 If you are a Taeyeon fan, then you must be aware of Sulwhasoo and Taeyeon's collaboration. The new Concentrated Ginseng Renewing Cream is lightweight and easily absorbed into the skin.
It has a powerful resilience efficacy and makes your skin look healthy, dewy, and fresh. Not to mention, it is a groundbreaking anti-aging cream known to help make your skin plumper, healthier, and stronger.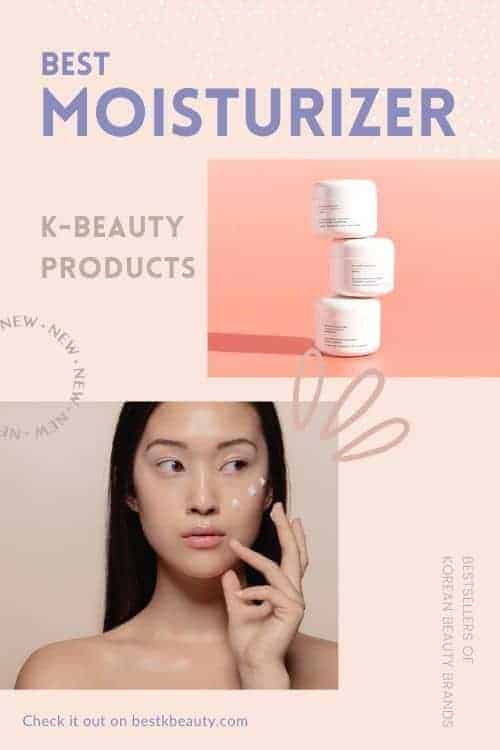 VidiVici Skin Illumination SPF30 PA++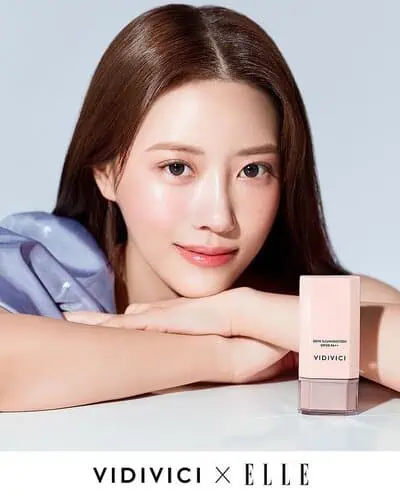 VidiVici skin illumination makes your skin bright and shiny for almost 24 hours. VidiVici is one of the most loved brands and many Korean celebrities are in life with its products. Currently, Lee Mijoo from the Korean girl idol band, Lovelyz, is the main model endorsing this product.
VidiVici Skin Illumination SPF30 PA++ has a blending texture that penetrates deep down the skin. It has a soft texture and creates lively, soft, and glowing skin.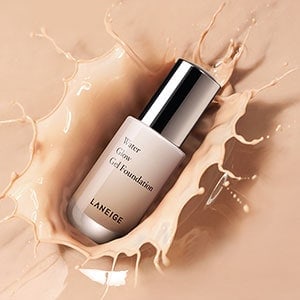 Cellreturn LED Mask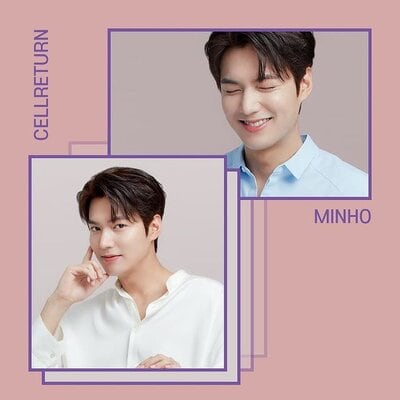 Your favorite Korean actor Lee Min-ho is currently an endorser of Cellreturn LED Mask. You can too achieve a flawless, clear, and bright complexion like your idol.
If you want to get rid of blemishes and freckles, then Cellreturn LED Mask is for you. It improves the firmness of the skin, acne problems, and improves whitening.
Bottom Line
Korean beauty is popular worldwide and people across the globe are into more and more Korean skincare and beauty products. If you are also one of those and looking for some trending Korean beauty products that your favorite Korean celebrities are either using by themselves or endorsing then have a look at the list. Follow your favorite celebrities on Instagram and you will know about the recent skincare products and beauty trends.
You may also like: