Taking advantage of K-beauty online is easier nowadays than ever before. If you're wondering where to buy K beauty online, you should look into these 10 reputable retailers without any hesitation at all. These online stores offer worldwide shipping for international fans of Korean cosmetics as well.
10 Amazing Places to Purchase Korean Beauty Products Online
Get Latest News & Coupons for K-beauty Products
Fantastic Stores to Find Korean Beauty Products Online with Worldwide Shipping
YesStyle
YesStyle has been a staple among Asian beauty and fashion enthusiasts for many years at this point. If you want to pamper your complexion, you'll rapidly fall in love with YesStyle's many options. The retailer stocks tons of Korean beauty favorites including but not limited to Cosrx, Klairs, The Face Shop, Laneige, Etude House, Tony Moly, Innisfree, Benton, Missha, Too Cool for School, Secret Key, Skinfood, and more! Definitely, Yesstyle is one of the biggest Korean beauty products online stores at the lowest price! Enjoy free express shipping with any US$59 purchase and don't forget to use the promo code.
Yesstyle Bestseller
StyleKorean
Touring the StyleKorean website can be a blast for people who appreciate having ample choices. StyleKorean is without a doubt among the K Beauty shops online with the biggest selections. It's not only a biggie among people who can't resist having many choices, either. It's also a biggie among those who can't say no to excellent and reasonable price points. Some of the rising K Beauty brands that are on hand via StyleKorean are Banila Co., Pyunkang Yul, Heimish, Benton, Goodal, Some By Mi, Wellage, and Neogen. All products here are shipped from Korea which means you can meet trendy items in Korea now!
StyleKorean Bestseller
Requirements for the FREE shipping
| Country | Couriers | Price (Over than) | Shipping Fee |
| --- | --- | --- | --- |
| United States | DHL | 80 USD | Free |
| Australia | DHL | 100 USD | Free |
| Canada | DHL | 100 USD | Free |
| Malaysia | EFS | 50 USD | Free |
| Indonesia | EFS | 50 USD | Free |
| Philippines | EFS | 70 USD | Free |
| Vietnam | EFS | 50 USD | Free |
| Singapore | EFS | 50 USD | Free |
| Singapore | DHL | 80 USD | Free |
| Cambodia | DHL | 100 USD | Free |
| United Kingdom | DHL | 120 USD | Free |
| New Zealand | DHL | 100 USD | Free |
| United Arab Emirates | Aramex | 150 USD | Free |
| Bahrain | Aramex | 150 USD | Free |
| Oman | Aramex | 150 USD | Free |
| Saudi Arabia | Aramex | 150 USD | Free |
| Kuwait | Aramex | 150 USD | Free |
Stylevana
Stylevana, last but certainly not least, is yet another biggie in the world of trusted Korean beauty products online store. This is widely known among people who are enthusiastic about makeup, skincare, attire, and accessories. People who take the time to check out Stylevana can learn a lot about major Korean brands like Rovectin, iUNIK, Beauty of Joseon, Laneige, Purito, I'm from, and Isntree. It even presents shoppers with brands that are associated with luxury such as Sulwhasoo. Relatively, there're not many reviews yet other than Yesstyle or Amazon but Stylevana's products are suitable for people who want to pick up at the lowest price point. They cover all different skin types and can help people with oily, dry, sensitive, and "normal" complexions all without skipping a beat.
Stylevana Bestseller
Jolse
Jolse has been beloved among the most hardcore Korean beauty buffs for a long while now. People have long admired the Korea-based shop and its extremely reasonable prices. There are quite a few reputable brands that are for sale via Jolse. Several examples of these are SKIN&LAB, The Saem, Aromatica, Elizavecca, Lador, Skin1004, Tiam, and iSOi. People who want to learn all about the latest and most advanced BB creams, CC creams, and beyond can have the times of their lives checking out Jolse and all of its newest product choices. Its inventory changes with significant frequency.
Jolse Bestseller
Stylenanda | 3CE
Stylenanda isn't just a staple among folks who care about Korean beauty products online. That's because it also has a vast selection of accessories and clothing pieces. If you want to upgrade your makeup approaches, look into plentiful choices in lipstick, eyeshadow, foundation, BB cream, and the whole nine yards. Stylenanda aficionados can tour the website and its abundance of hair, body, nail, and face products. Not only 3CE has been a power player in the Korean beauty universe for a while now, but the offline stores in Seoul also are must-visit places as K-beauty followers. This shop makes it a piece of cake for people to shop for 3CE eyeliner, eyeshadow, highlighters, lip tints, etc., and get some rest with a cup of coffee and desserts after shopping!
3CE Bestsellers
Etude House
This is more than just a powerhouse of a Korean cosmetics brand. It's an online beauty shop in its own right, after all. If you want to perfect your complexion with all of the finest BB creams out there, Etude House's online shop can easily and effectively cater to you. If you wish to attain a stunning and natural glow with various products that revolve around collagen, pores, vitamin C, and more, the same thing applies. Since skincare fans can purchase directly from Etude House itself, they can revel in some of the most reasonable prices available these days. Enjoy FREE shipping with $100+ orders (excl. Vietnam)!
Etude House Bestseller
Olive Young Global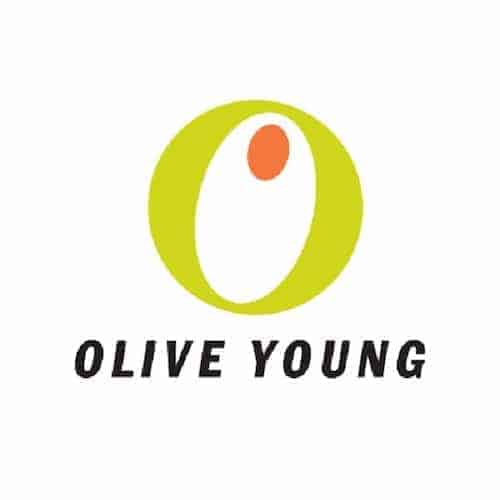 People who have wandered the bustling streets of Seoul before are in many cases all too familiar with the Olive Young branches that are seemingly everywhere. The positive news is available for Korean cosmetics lovers who live far from the East Asian capital city as well. They can easily and efficiently purchase Olive Young products on the Internet nowadays. The comprehensive store spoils skincare devotees with masks, eye creams, moisturizers, and serums from companies like The Lab by Blanc Doux, COSRX, Round Lab, Clio, Abib, Peripera, Rom&nd, Be Plain, and Torriden. Olive Young doesn't only stock items from Korean names, either. There are even offerings from noted Japanese, and French brands for sale. Plus, Free shipping is available for orders with a total purchase amount of USD 60 and over.
| Shipping Option | Region | Delivery Time |
| --- | --- | --- |
| Fastbox Standard | DHL | USA | Approx. 7 |
| Fastbox Premium | DHL | Australia | Approx. 10 |
| Fastbox Mail | EMS | Others | Approx. 14-21 day |
Wishtrend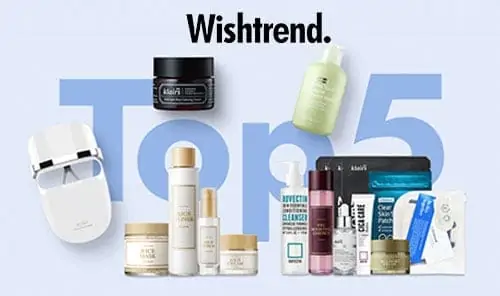 Wishtrend is a Korean online shop that's known for its diverse product choices and particularly detail-oriented listings. If you want to learn the ins and outs of Korean cosmetics go check a lot out of browsing Wishtrend's plentiful and diverse options. Korean vegan cosmetic brands that are available through Wishtrend include COSRX, Klairs, I'm From, by Wishtrend, Rovectin, and Jungle Botanics. Skincare enthusiasts can look for everything from vitamin C serums and gentle exfoliating scrubs to hydrating facial masks and hydrating lotions.
Wishtrend Bestsellers
| | Standard | Expedited |
| --- | --- | --- |
| Est. Delivery Date | 15-20 business days | 3-5 business days |
| Shipping Fee | – | $15 |
| Free Shipping | – | $150+ |
Althea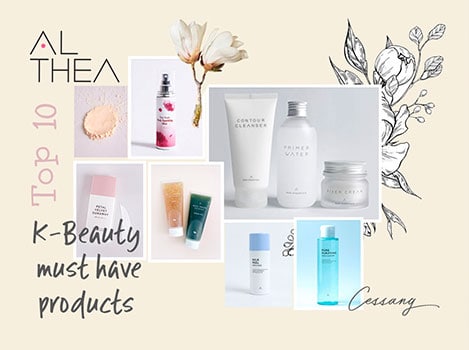 This Korean cosmetic online store has a reputation for presenting customers with some of the most reasonable K beauty online price tags. Althea devotees can reap the rewards of many discounts, too. The shop's in-depth selection covers all of the bases for people who want to put together rock-solid Korean beauty regimens. You can look for hours on end for the finest options in cleansing foams, emulsions, peeling masks, cleansing oils, eye creams, and mists. Some examples of the prominent brands that are on hand through Althea are Innisfree, Missha, Laneige, Banila Co, Mamode, The Face Shop, and Nature Republic. All these 100% authentic products are shipped from Korea and 30 days return is guaranteed. It makes a strong shop for people who like exploring new and established manufacturers alike.
Shipping Countries
USA, Singapore, Malaysia, Indonesia, Philippines.
Amazon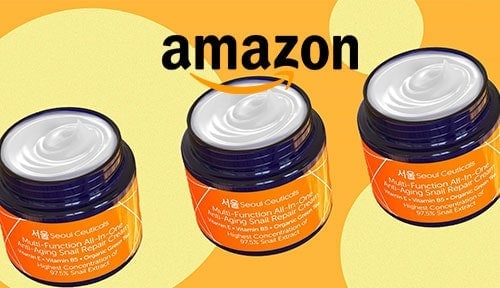 Amazon has been delighting people who appreciate the wonders of detail-oriented Korean skincare routines for many years and counting. It's a tried-and-true online store for people who want to safeguard their complexions from the hazards of the sun's aggressive ultraviolet rays. Choices in Korean sunscreens abound through Amazon. It also presents shoppers with many beloved moisturizers, facial cleansers, sheet masks, emulsions, cleansing oils, and beyond. Here you can find the right products for your skin type to clarify your faces with the assistance of brands like Seoul Ceuticals, I Dew Care, Mizon, Jayjun, and Dr. G that you can hardly find on the other Korean beauty online stores. Cheerfully and confidently do so thanks to the ease of Amazon!
How to buy Korean beauty products in India
For you who live in India and want to buy legit Korean beauty products, I listed up the K-beauty online stores with international shipping to India.
Where to buy K-beauty in uk
7 Korean Beauty Products Online Stores that ship to Canada / Australia
You may also like
Disclosure: This post contains affiliate links. Clicking those links before you shop means that best k-beauty receives a small commission. Please see my full disclaimer for more information.