You will look radiant and shining with the help of this list of the top most well-known cosmetics and skin care products that Etude House offers. Etude House is a famous beauty brand in South Korea that produces various cosmetics. Since its start in 1985, Etude House has become one of Korea's most well-known beauty companies. It stands out from the competition with its high quality, a wide range of products, great price-to-benefit ratio, and cute packaging. Now, let's look at the best products they offer!
Best Etude House Products
Etude House Skincare Bestseller
SoonJung 10 Free Moist Emulsion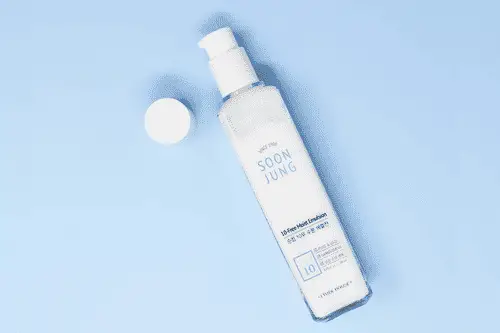 Benefits
Etude House came out with the SoonJung line in 2017, which is explicitly targeted at people with sensitive skin. This line has 13 products now, with the SoonJung Relief Toner, 2x Barrier Repair Cream, and the Hydro Barrier Cream being the most popular. The emulsion stood out because the weather was getting a bit cooler. It would be great to layer on top of a hydrating toner or essence during the day. 
Etude House Soon Jung 10 Free Moist Emulsion intensively moisturizes the skin and provides and replenishes moisture immediately, making the skin smooth and reducing dryness. Also, it creates a nourishing film that offers beneficial nutrients to help the skin stay firmer and brighter and, simultaneously, a protective film against external environmental influences.
Ingredients
The formula for Etude House SoonJung 10 Free Moist Emulsion has a lot of good things in it, like Glycerin and Squalane, which keep the skin moist, Panthenol, and Madecassoside. Madecassoside is one of Centella Asiatica's active ingredients.
Together with green tea, it has excellent anti-inflammatory and antioxidant effects. The pH is 5.5, which is close to the pH of our skin.
This emulsion doesn't have any ingredients made from animals, mineral oil, color additives, fragrance, polyacrylamide, silicones, imidazolidinyl urea, triethanolamine, surfactant, or parabens.
It also doesn't have any essential oils or alcohol.
Pros
It feels hydrating but doesn't make my skin greasy.
This product is appropriate for oily, combo, normal, sensitive, or acne-prone skin.
Suitable for those whose skin barrier has been compromised.
Works well under makeup.
Lack of a smell.
Free of alcohol, fragrance, and essential oils, all on their own.
Cons
Because it is an emulsion, using it on its own won't be enough to keep your skin from becoming dry because of the nature of the product.
How to use
The emulsion should be dispensed into the palm after washing, toning, and applying treatment products. Pat or rub the product into the skin until it is completely absorbed. Next, use sunscreen throughout the day or as the final step of your skincare routine at night.
SoonJung 2x Barrier Cream
Source: hikoco.co.nz
Benefits
Etude House Soon Jung 2x Barrier Intensive Cream is a pure moisturizing cream with a thin, easy-to-penetrate texture that has outstanding water and moisturizing capabilities, strengthens and reinforces the skin barrier, and knows how to provide nutrition. It also helps restore skin and reduce inflammation effectively for all skin types.
The best benefit is supplying water to dry skin areas, helping the skin to quickly "refresh" and preventing the skin from lack of moisture and peeling. This cream is suitable for all skin types, especially acne-prone, sensitive, dry skin, and skin in cold and dry weather.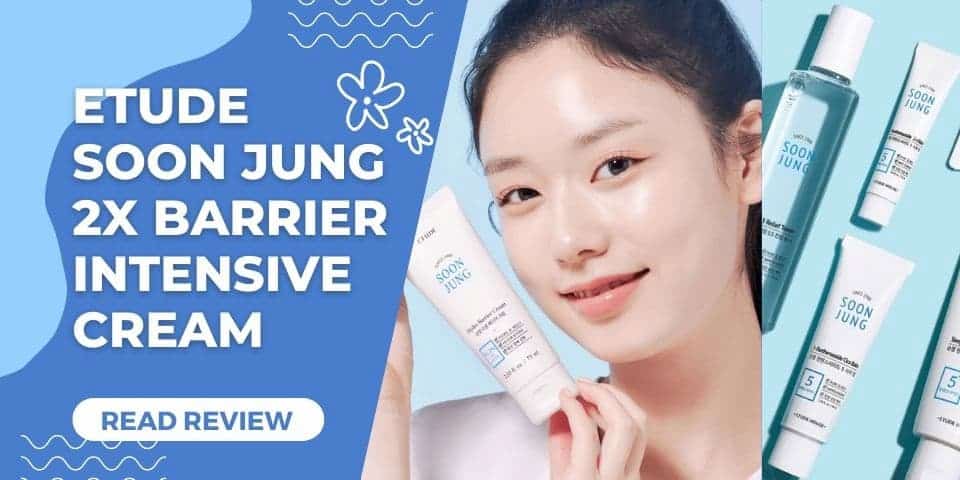 Ingredients
Summary: Helianthus Annuus (Sunflower) Seed Oil, Butyrospermum Parkii (Shea) Butter, Panthenol, Madecassoside, Camellia Sinensis Leaf Extract.
Main ingredients: 
Water is usually the first thing on the list of ingredients, meaning it's the most significant part of the product.
Pentaerythrityl Tetraethylhexanoate is an emollient ester with a high molecular weight that makes your skin soft. It makes the skin feel light, "wet," and not oily. 
Propanediol can be used to make skin moister, as a solvent, to make preservatives work better, or to change how the final formula feels.
Pros
Recommended for people with dry, normal, or sensitive skin.
Minimal, simple moisturizer to restore the skin's barrier.
It is a soft, moisturizing cream that feels great on the skin – a great way to seal in serums or treatments as the last step.
Cons
It doesn't soak in immediately, and the skin feels slightly sticky afterward. 
If you have oily skin and want something lighter, you should avoid this.
How to use
After you've washed, toned, and used treatment products, put the cream in the palm of your hand. Smooth or pat the lotion onto your skin until it is completely absorbed. Follow up with an SPF during the day, or use it as your last step before bed.
Etude House Moistfull Collagen Cream
Etude house cream is a powerful formula based on collagen that will be the relief of the most dry and sensitive skin. The star ingredient of this k-beauty product is Super Collagen™ with a high content of thousands. And small particles of water will be a refreshing pump and full of hydration on contact with your skin.
BENEFITS
Etude House Moistfull Collagen Cream contains a high percentage of collagen that helps produce the skin's collagen, increasing the chances of making it look firmed and with a smooth texture. It gives a better appearance due to the filling effect, reduces sagging skin, recovers elasticity, and flexibility. Also, it helps to have a more youthful appearance. Moreover, the collagen filling effect improves the structure of the face and increases moisture retention capacity.
The collagen cream melts into the skin easily and is absorbed quickly and can continue without problems with the daily care routine. It has a cream color and an almost imperceptible smell. When applied to the skin, the collagen cream leaves a smooth and matte finish, it is not sticky. Best of all, it is suitable for dry and normal skin types with a high recommendation to recover extremely dry skin.
With constant use significant improvements are perceived, you will see how your skin will have a natural shine. It will look healthy and the appearance of the expression lines will decrease.
Ingredients
Over the years, the skin loses collagen. Therefore, Super Collagen is an ingredient that should not be lacking in your daily k-beauty to maintain adequate moisture levels and young-looking skin. In addition to the desired collagen, the Moistfull Cream formula has been enriched with baobab tree extracts that achieve more effective hydration and nutrition. It contains white lupine, with a high protein content derived from seeds that blend perfectly with the other ingredients to keep the skin moisturized for many hours.
It does not contain irritants such as Parabens, Benzophenone, Talc, any type of Mineral oil, Polyacrylamide, Imidazolidinyl urea, Triethanolamine, Tar color, and PEG surfactant. That compromises the skin and can cause clogging of the pores. However, note before purchasing that there are a fragrance and shea butter that some people can react to.
HOW TO USE
Apply the cream with a completely clean face during the day and night facial routine. I recommend applying a small amount the size of an almond and spread throughout the face and neck. Massage with ascending and circular movements, also if you prefer you can make small touches with the fingertips until you get a complete absorption. Continue with the daily care routine. Head here to check 10 steps Korean skincare routine.
Etude House Soon Jung Mild Defense Sun Cream
This sunblock is ideal for all skin types, especially those that have a sensitivity to chemical sunscreens. Etude House Soon Jung Mild Defence is a physical sunblock based on 100% mineral-based filters with SPF 49 + PA +++ that provides a safe and irritating high sun protection (UVA/UVB), ideal for protecting skin more sensitive and allergic.
BENEFITS
Upon contact with the skin, Etude House Soonjung Sun Cream spreads with amazing ease and provides long-lasting sun protection. The concern of the majority is the finish of the protector but this one, in particular, earns all the merits.
It is a bit thick formula that when applied to the skin feels hydrating without compromising pores and clogging them. In my case having a super sensitive dry skin, Soonjung's natural skin tone-up and glowing texture are good point to use it daily but it could be slightly heavy and greasy sensation for oily skin.
If you are looking for a lighter formula, check SUNPRIZE Mild Airy Finish Sun Milk. It provides an extremely light and fresh texture with a matte and silky finish that helps control facial shine or natural sebum production during the day. Your skin will never look oily or heavy. Another point in your favor? The absorption is ultra-fast so you can continue with your beauty routine without waiting for long minutes. At the same time, Royal sedge extract and sunflower seeds provide protection against UV rays. Not only Acai berry and Acerola to strengthen the vitality of the skin but Hyaluronic acid, Aloe vera, and cactus extract also moisturize the skin.
Ingredients
It contains zinc oxide, an ingredient that gives it the property of blocker by helping to reflect UVA / UVB rays and prevent them from penetrating the skin. Also, there're 20 types of vegetable ingredients to protect the skin from UV rays perfectly.
Panthenol, Madecassoside, and Camellia Sinensis Leaf extract are anti-inflammatory and relaxing ingredients. They provide a smooth texture while the skin is protected and a natural glow to the skin. Besides, It is free of talc, animal ingredients, mineral oil, dyes, and synthetic fragrances.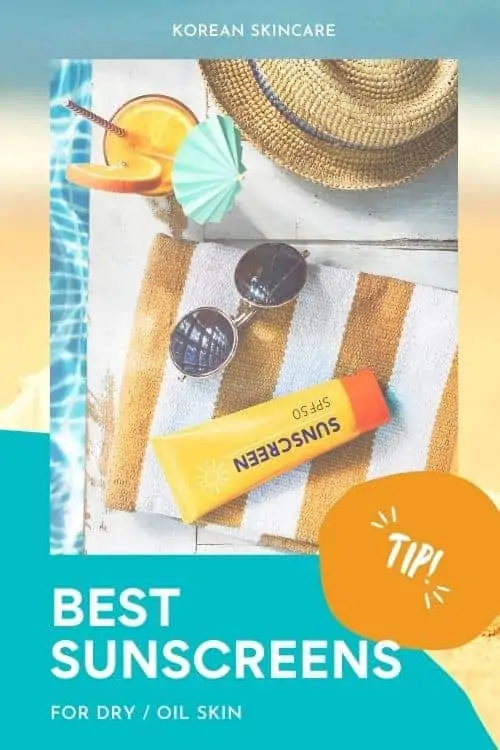 HOW TO USE
Shake well before use. The application of the product must be the right amount (the size of a coin) and is applied as the last step of the daily facial routine. Spread gently all over your face and let it dry. Repeat the application every 4 to 6 hours to protect the skin from long-term exposure of UVA/UVB rays.
Etude House Makeup Bestseller
Etude House Fixing Tint
Source: dramabeauty.com
Benefits
If you want a Korean lipstick that stays on for a long time, feels good on your lips, and doesn't dry out, choose Etude House Fixing Tint. Once you start with one color, you'll want to buy more because there are many choices. This lip tint is probably the best Korean tint currently available, and it works wonderfully for women of all ages.
People have different skin types, and products always look different than they are. On top of that, we must remember that a product's ability to go viral is not always a sign of how good it is. This is not true of Etude House Fixing Tint, a long-lasting lip tint meant to be worn under a mask and promises to never wear off. When they first came out, the Tints sold out quickly. Now, they are a must-have for anyone looking for the perfect look and lipstick that doesn't feel heavy or fake. 
Ingredients
Besides Etude House Fixing Tint's full ingredients, these are the main ingredients of this product: 
Water/Aqua/Eau: H2O or plain old water. The one used most often in skin care products. It's usually the first thing on the list of ingredients, which means it's the most significant part of the product.
Isododecane is a clear, odorless liquid that evaporates quickly and doesn't soak into the skin. It helps the skin retain its moisture.
Dimethicone is a polymer molecule made up of subunits that repeat. It can be a thin or thick liquid because it has different molecular weights. It helps prevent dry, itchy, and scaly skin.
Pros
Lightweight and easy to apply on your lips.
The high-moisture matte formula makes lips feel light and comfortable.
Transfer-proof fixation-no transferring 60 seconds after application.
A new hydro-matte texture that colors and corrects the lips while leaving them with a moist finish.
Cons
One disadvantage is that all the colors are warm; we hope Etude House will come out with some cool-toned colors soon.
How to use
Apply directly on the lips.
Let dry (only takes a few moments).
The tint offers long-lasting, mask-proof wear with a matte finish that won't dry the lips. 
Etude House Zero Sebum Drying Powder
BENEFITS
This innovative product with fabulous ingredients is the ideal solution for oily skin, in addition to eliminating facial shine helps reduce unnecessary shine on the hair and serves as the primer for eyes. Etude House thinks and dedicates its products to a variety of skin types. Therefore, oily and acne-prone skin also benefits especially with the application of Etude House Zero sebum drying powder for having an oil-free formula.
It is a light translucent powder composed of 80% mineral powders, which control sebum secretion efficiently helping to improve the appearance of the skin by 100%. It contains a soft sponge that helps to distribute the product in a gentle way to obtain a perfect finish and nothing lumpy.
Ingredients
It contains sugars polymers that act as a long-lasting sebum control system that will keep your skin free of uncomfortable shine and Cotton extract protects against acne rashes or outbreaks due to environmental conditions or stress.
Furthermore, It is formulated with an exclusive combination of patented ingredients that contain fermented grains, willow, cassia bark, cinnamon, oregano, pine, purslane, cotton extract, cypress, postulate, and gold. They enhance each other providing an appearance Matte and healthy on the skin. Whereas, It does not contain talc, mineral oils, ingredients or animal content, synthesis of pigments or fragrances as well.
HOW TO USE
Gently apply unidirectionally over the entire face with special emphasis on the T zone or the specific zone that you want to control sebum production. The product can be applied to the face, eyelids, and hair to control sebum secretion. Touch up is recommended to keep the skin free of sebum. Make gentle touches in the area without scrubbing the product.
Etude Bling Bling Eye Stick
Source: amazon.com
Benefits
With a pen shape, the Etude House Bling Bling Eye Stick is a line of light, waxy eyeshadows that come in a wide range of colors. They are easy to bring to school, work, or vacation. Bling Bling Eye Stick is an easy-to-use eyeshadow that comes in vibrant pearl colors. It can be used on busy summer days or at parties that last all night. 
This shimmery eye shadow stick applies smoothly and evenly, delivering pigments that make the eyes appear brighter. The rich color payoff of this creamy, soft formula is sure to impress, and the opaque finish ensures that your eyes will be the center of attention. You can get a precise application with a twist-tube applicator and a rounded tip. The applicator and tip work together to spread a consistent layer of creamy and intense pigments in a thin layer.
Major ingredients
Alkyl Ethylhexanoate C12–15
Synthetic Fluorphlogopite: The two primary uses for Synthetic Fluorphlogopite are as a superior "filler" or skin tone enhancer or as a base for multi-layered, composite pigments.
Mica (Ci 77019) is a typical mineral powder that can be used in many ways and comes in different particle sizes. It can make the skin feel better, make the product slide better, reflect light, stick better to the skin, or stop it from getting lumpy.
Pros
Those who like to play with glitter should give it a try.
It can be used all over the lids, in the inner corner, or on the brow bone.
This shadow is a warm copper color with fine glitter that will look good on most skin tones.
It doesn't need multiple coats to show the complete color intensity; just a couple coats are enough.
Has 11 color variants.
Cons
After 5 minutes, there are deep lines on the lids.
Not long-lasting.
A small amount of fallout.
The stick is too big for proper use.
How to use
To get the best color layer, turn the pen 1-2 times to the right (about 1 cm) and blend gently on the eyelids, 1-2 layers.
Use your fingers instead of a brush to apply eyeshadow more evenly to your eyelids. This will make the color look more natural.
Use them on your lower lash line if you want your eyes to sparkle and look more prominent.
Etude House Drawing Eye Brow
BENEFITS
The Etude House Eye Brow pencil has the ideal tip to draw perfect hairs and give your eyebrows the shape and thickness of your preference.
With the fine tip and diagonally you can make a precise application to obtain a natural look and draw hair by hair with color. Moreover, with the eyebrow brush located at the end of the pencil, you can distribute the product and reduce the pigment if you wish.
The pigment of that eyebrow pencil is perfect to create the eyebrow from 0, shape, and fill it, with more or less pigment according to your needs and taste. You will feel like a professional makeup artist. Its tip extends quite well so you can enjoy the entire product. It is gentle with the skin and does not cause irritation or sensitivity reactions. A waterproof pencil that everyone will want to keep their eyebrows flawless during a long day at work or a day of relaxation at the beach or pool. Last but not least, for a low price you will get a durable and quality product.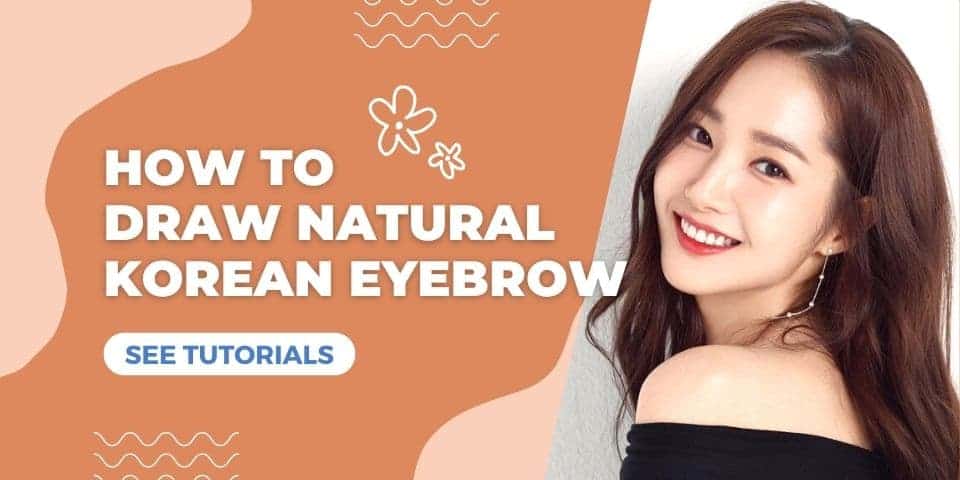 Ingredients
Etude House is responsible for covering all the details and it is that its wonderful eyebrow pencil contains Tocopherol or better known as Vitamin E. This vitamin allows that with each stroke the hair does not fall out as it happens with many products to make up the eyebrows. On the contrary, it nourishes and helps increase hair growth. Also, with the oily touch of vitamin E, the pencil can easily slide over the skin and create a smooth and delicate stroke.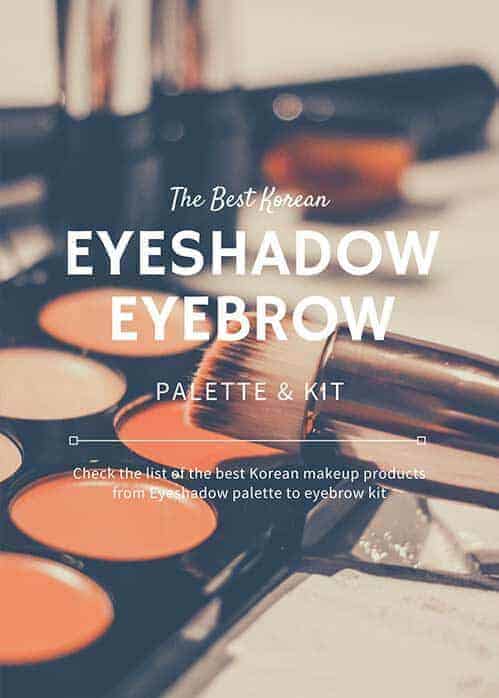 HOW TO USE
Draw a thin line to frame the edges of the eyebrow. Then fill in by drawing hair by hair with a soft stroke until the desired pigment is achieved. Use the brush located at the end of the eyebrow pencil to comb and get an ultra-natural appearance.
Etude House Face Blur Smoothing
Source: behance.net
Benefits
The Etude House Face Blur SPF33 PA++ is a light cream with multiple filtering effects to give you smooth skin right away, minimize pores, and make your skin look brighter. The Etude House website says that this covers pores to make skin look flawless, gives a skin-softening filter effect for even skin, naturally brightens up dull skin, and, most importantly, gives the skin a multi-filter 3-in-1 impact like "adjusting light on the skin."
With 4 stars and almost 650 reviews on Amazon, many people love how the blurring effect makes the skin look like it was photoshopped (done right, lol). Etude House released their brand-new Face Blurs, which come in three different types for different makeup looks that you can change to fit your mood, skin type, skin condition, etc. They are made to hide pores, smooth the skin, and tighten it.
Ingredients
Besides its full ingredients, these are the main ingredients of Face Blur: 
Water is usually the first thing on the list of ingredients, meaning it's the most significant part of the product.
Cyclopentasiloxane is often mixed with dimethicone, which doesn't evaporate and stays on the skin, to make a waterproof, breathable barrier on the skin that doesn't feel sticky.
Cyclohexasiloxane is a light-feeling silicone that doesn't absorb into the skin but evaporates from it. This gives the skin a unique, silky, and non-greasy feel. It spreads well and doesn't leave behind any oily residue or buildup.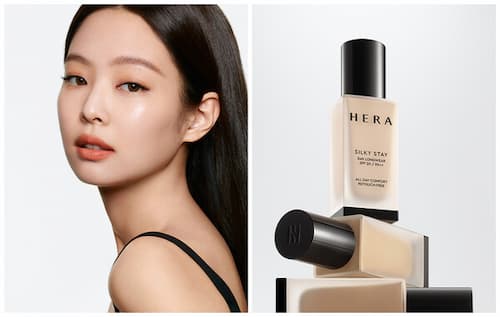 Pros
Pretty moisturizing. 
Covers dark circles around the eyes a little bit. 
Brings dull skin back to life right away. 
Easy to use and distribute. 
SPF to protect from UV rays.
Cons
Since the primer is a liquid, it might leak a little if you push the pump too slowly. 
If you push too quickly and hard, it can spill out of your hands.
How to use
After you have finished your other skincare steps, apply this product (after SPF).
Applying cosmetics should be the next step (or leave it as is).
Etude House Dear Darling Water Tint
This is one of the best Etude house products, the moisturizing lip tint. It is a magical creation based on water and with fruit extracts. They are responsible for impregnating a lasting and pleasant color that is not easily transferred. So, you can eat, drink, and your beautiful color, it will continue on your lips.
BENEFITS
On this occasion, we will comment on the Cherry color Ade, a wonderful cherry red color that will give your lips the hydration and softness they deserve. With Etude House Dear Darling Water Tint you can give your lips the intensity of color you want. Applying a few small touches you can wear a subtle pigment. Or if you want something more daring you can apply several layers of color.
Ingredients
The color that Dear Darling Water Tint Cherry Ade brings is the ideal to have a K-beauty routine. You will have a subtle and natural touch with a matte finish on your lips. It contains grapefruit extract and pomegranate extract that provide the benefits of the extracts of these fruits (minerals and vitamins) to obtain soft and very hydrated lips. At the time of application, absorption is quick and does not leave a sticky and uncomfortable sensation.
HOW TO USE
Apply a little in the center of the lips and give small touches with the fingertips to extend or apply directly with the brush. And let dry.
Etude House Dr. Mascara Fixer
Source: amazon.com
Benefits
Mascara ETUDE HOUSE Dr.Mascara Fixer For Perfect Lash is part of Etude House's Dr.Mascara Fixer cosmetics line. The bar has two formulas, Super Longlash and For Perfect Lash, that stays true to color for up to 7 days but is easy to take off with a makeup remover. Long eyelashes that are curled are the most beautiful part of the face.
It makes your eyelashes thicker, so they look fuller and fuller.
A unique formula that keeps your lashes curled for a long time.
Keeps lashes separated and free of clumps all day.
It has black bean extract to make your lashes shiny and healthy.
Ingredients
Coconut oil and black food extracts are two examples of lash conditioning ingredients included in the formula.
Full ingredients: Isododecane, Trimethylsiloxysilicate, Vp/nicotine Copolymer, Cyclopentasiloxane, Silica, Disteardimonium Hectorite, Synthetic Wax, Ethylene/propylene Copolymer, Propylene Carbonate, Water, Butylene Glycol, Glycine Soja (Soybean) Seed Extract, Triethoxycaprylylsilane [+/- (May Contain) Iron Oxides, Black 2 (Ci 77266), Mica]
Pros
Packaging that is both lightweight and sturdy (and doesn't leak!).
The applicator is simple to operate.
Corrects the curl to perfection.
Long-lasting, and it won't mess up the mascara you put on top of it.
Cons
It does leave a residue, so if you want to wear it on its own without mascara, it is probably not the best choice to go with this product because of that.
How to use
Before applying eye makeup, apply it to the lashes.
Hold your breath for 10–20 seconds.
Finish with a coat of mascara.
Etude House Play Color Eyes
Benefits
On the off chance that you need to get your hands on a constrained version set of lovable eye shadows, look at the Play Color Eyes in the Cafe from Etude House. I'm almost certain that you'll become hopelessly hooked with this palette. Not only the palette accompanies ten shades and double-edged applicators but it also on a full-sized mirror. The shades incorporate Honey Milk, Cafe Mocha, Chocolate Latte, Caramel Latte, Beach Coconut, Fall In Love, Coffee Takeout, Cafe Latte, Cool Grapefruit Tea, and Peach Pepper Salt from left to right. 
Moreover, all the espresso named eyeshadow hues goes from matte to glittery completions. Despite the fact that the matte hues are a piece on the dry side, they are additionally sheer. The shimmery shades work quite well, they spread onto the skin simpler and smoother as opposed to the matte shades. This arrangement of eye shadows is unquestionably an enjoyment buy to play with!
PROS
Multi-shade palette
Shimmery and matte both available
Double-edge applicators
Affordable price
CONS
Limited edition
Lighter pigmentation for dark people with light tones
Etude House Tear Drop Eye Liner
Benefits
This shimmery liquid eyeliner has ultrafine glitter suspended in a clear foundation, giving the appearance of sparkling and dazzling eyes when applied.
Tear Drop Eye Liner in a light beige tint gives eyes a delightfully sheer and sparkly finish, brightening them up. Applying it along the lower lash line will give the appearance of more enormous, more doll-like eyes, giving you a sweet and innocent look with wide-open eyes. The thin brush applicator features a tiny tip, allowing for a more accurate and less messy application. To finish off your eye makeup and give the appearance of sparkling, dewy eyes, brush glitter just below the lower lash line.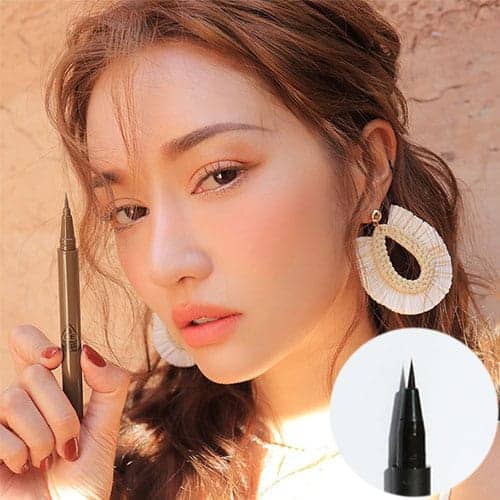 Ingredients
Water, Butylene Glycol, Calcium Sodium Borosilicate, Polymethyl Methacrylate, Polyethylene Terephthalate, 1,2-Hexanediol, Disodium EDTA, Silica, Carbomer, Tromethamine, CI 77891, CI 77861, Pentylene Glycol, Polysorbate 20, PVP
Pros
Good range of colors.
It's easy to use
Look so cute on eye bags!
Last, well, in the eyes
Lovely glittery shade
Small glitter particles are pretty to look at
No glitter fallout
The color of the lid shows what shade of glitter is inside.
Cons
It can end up looking lumpy or flaky.
Because of how it's packed, it's a little hard to store.
The brush is too big to do a very thorough job.
The glitter comes off at the folds and looks patchy.
How to use
Use it over an eyeliner or draw a line along the waterline of your eyes.
Caution: When putting things away, avoid putting them in places that get direct sunlight or are excessively hot or cold.
Etude House My Lash Serum
Benefits
Lash Serum is a top-of-the-line eyelash serum made by Etude House Korea. It is a favorite and top-selling product because it protects and nourishes thicker, longer, and healthier eyelashes than yours. 
My Lash Serum from Etude House makes it less likely that your eyelashes will break when you press them or put on mascara. Also, the product protects the skin around the eyelids, making the skin and the base of the eyelashes look and feel healthier.
This serum will protect and feed your lashes, making them thicker, longer, and healthier than before. Minimize the loss of eyelashes when pressing eyelashes. Applying mascara protects the eyelid skin, making the skin and eyelashes look and feel healthier. It supplies your eyelashes with the nutrients required to maintain natural health and curl independently. Additionally, it guards your eyes against dust, smog, and water exposure.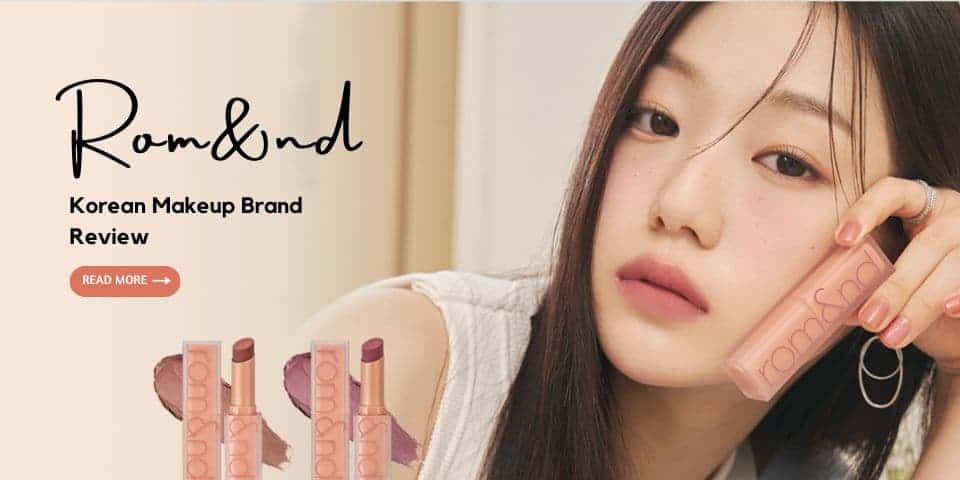 Ingredients
Panthenol (Pro-vitamin B5) and dogwood berry fruit extract are the main ingredients in the formula. They help replenish nutrients to improve the health of naturally curled eyelashes and protect the eyes from dirt, pollution, and rain.
Etude House's My Lash Serum is a product that helps healthy eyelashes grow longer, thicker, and curlier by protecting and nourishing them. The product is essential for people with short, sparse, and weak eyelashes, especially those who often wear eye makeup and fragile eyelashes and want to keep from losing eyelashes when pressing or applying mascara.
The product also helps protect the skin on your eyelids, strengthening your skin and eyelashes. It does this by adding nutrients to the skin and eyelashes and boosting the vitality of naturally curled eyelashes, which keeps dust out of the eyes.
Pros
Taking care of your eyelashes with Etude House serum is a cheap way to get thick, long, and beautiful eyelashes.
After 2 to 3 weeks of use, eyelashes stop falling out and grow stronger and more evenly.
Natural ingredients that are safe for even the most sensitive skin.
The product helps to keep eyelashes moist, improve their flexibility, and give them a healthy shine.
Eyes don't burn.
Cons
When used for the first time, a perfume similar to that of fermented white glutinous wine will waft toward your nose.
How to use
For the most outstanding results, use the etude house eyelash care product consistently twice a day: twice daily, once in the evening before you go to bed and once in the morning before you put on your makeup.
It should be applied to the eyelashes as a base mascara before adding
Before purchasing, don't forget to check skincare ingredients on labels and where to look for information, EWG Skin Deep ratings could help you as a reference point. For details, head EWG (Environment Working Group) official website.

YOU MAY ALSO LIKE
Disclosure: This post contains affiliate links. Clicking those links before you shop means that best k-beauty receives a small commission. Please see my full disclaimer for more information.