Romand Makeup (or Rom&nd) is one of the most popular Korean beauty brands thanks to the success of its many quality lipstick lines and rich, beautiful color palette. This brand has always been creative and considerate of beauty lovers when putting out new collections of matte lipsticks, velvet lipsticks, and unique lip tints. Is beauty products from the Romand family really that good? Let's find out with BestKbeauty!
How famous is the Romand Makeup brand?
Romand Makeup is a Korean beauty brand started in 2017 by Saerom Min, a well-known Korean makeup artist. Even though Romand has only been around for a few years, it is trendy among young people in Korea and nearby countries. This is because the concept is always geared toward youth, energy, and femininity, making it suitable for all ages. Thus, Romand is no longer an unfamiliar name to many young Asians interested in beauty.
Source: yurispouch.com
Romand didn't want to follow the path of other successful beauty companies, so they focused more on building consensus with their customers. This is "the magic" of Saerom Min, the creator of the Romand brand and aka "Gaeko," author of the wildly successful beauty blog Gaeko's Open Studio. Saerom Min is one of the most popular beauty bloggers in Korea. Her blog came first in the beauty blog category on Naver – the best search tool in Korea like "google in Korea". 
Saerom Min is an "influencer" because she has 105k followers on Instagram, but she also has some serious credentials. She has a degree from Korea's Inha University in Western visual art. She is also a nationally certified colorist, the author of two best-selling beauty books, and a frequent speaker on personal color and makeup.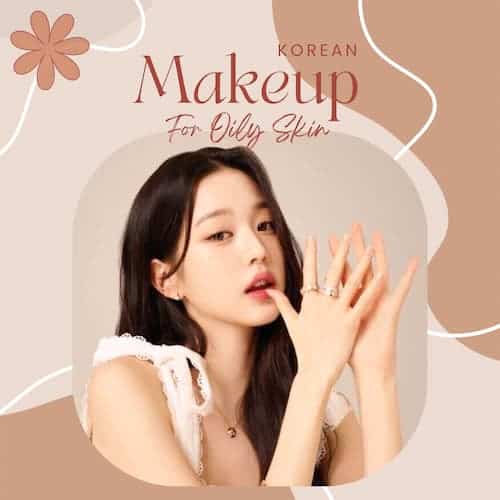 Romand is a combination of the words SaeROM and "and," which stands for communication and collaboration, two of the brand's most important ideas. If you are a makeup lover, you can't forget how vital a beautiful presentation is; Romand shines in this area. The golden branding and accents contribute an air of opulence and refinement to the objects, which give them a sense of being substantial and weighty.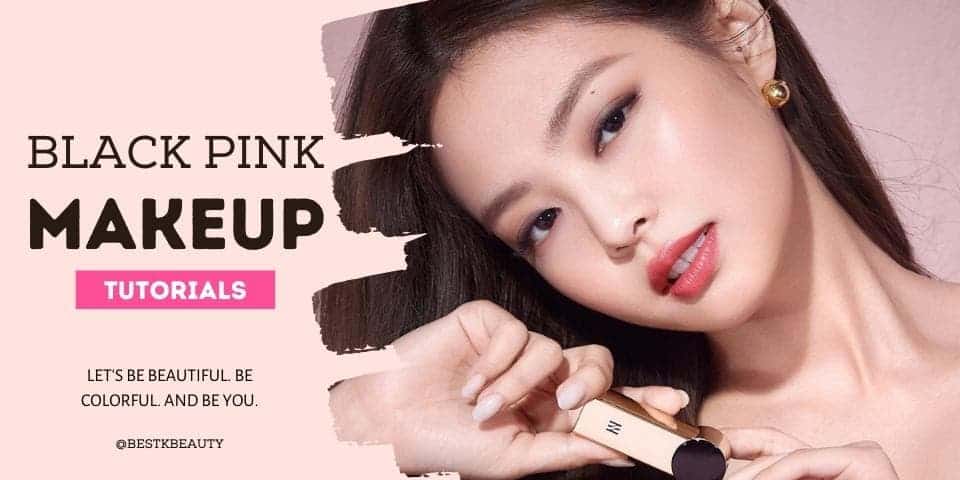 All this while providing color options that are reasonable for someone just starting out with cosmetics but are yet imaginative enough to keep it interesting for someone more daring. And, of course, this is still K-beauty, even though it means prices range from $3.50 to $44, which is far lower than their Western equivalents.
Bestsellers of Romand Makeup
Makeup products by Romand will add a touch of style to your beauty routine. Their juicy and glossy lip tints are a must-have for K-beauty fans worldwide. When products from the Romand house come out, like eyeshadow, cushions, brow pencils, etc., they always make a big splash and get a lot of love from beauty fans because they are affordable and have excellent quality.
Romand Makeup is the brand that always seems to know what its customers want because it keeps coming out with new lipstick collections, such as matte lipsticks, water lip tint, velvet tint, and, most recently, a line of glossy lipsticks. The Romand Lasting Tint line is "the legend" among them.
Romand Lasting Tint Series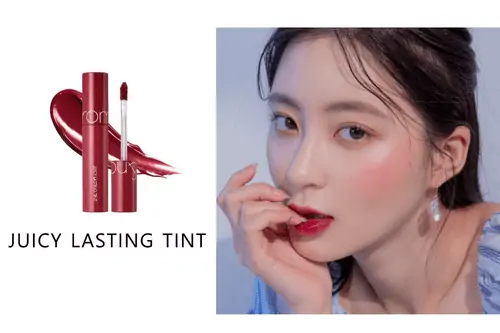 Source: romand.us
Add a modern twist to your daily beauty regimen with products from the Romand Lasting Tint Series. The Romand Lasting Tint is everything you've dreamed of and more if you need a glossy, hydrating lip tint in a vibrant fruity tone.
Amazon
rom&nd Juicy Lasting Tint (10 NUDY PEANUT) 5.5g / 0.19 fl oz Korean Natural Lip Tint Lip Gloss MLBB
8 new from $16.50
Free shipping
as of March 31, 2023 4:14 pm
This tint is comfortable, moisturizing, and easy to apply. It can be built up to a more robust color with more layers. Application of the tint is effortless due to the small applicator, which is easy to use on the lips. The tint spreads well and tints the top and bottom lip evenly. It feels comfortable and moisturizing after application. And reapplication is also easy, just like the initial application. Even after wearing it for a few hours, it does not dry your lips or emphasize any texture. It just stays very comfortable!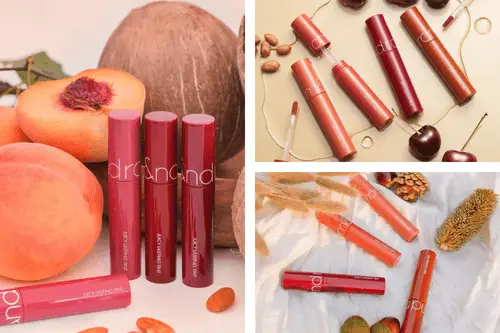 Source: romand.us
Before choosing to buy tint, you should also carefully learn about tint's advantages and disadvantages to ensure that they suit you.
Pros of Romand Lasting Tint Series
Romand Lasting Tints are especially loved by many beauty lovers as they possess outstanding advantages such as:
The soft and light texture on the lips.
The tint's ability to stay on the lips is exceptionally high.
A lot of color within the product.
Romand Juicy Lasting Tint's palette is diverse and rich.
The scent of the tint is sweet and not too harsh.
The packaging is adorable and delicate.
Glossy but not sticky.
Cons of Romand Lasting Tint Series
Although these tints possess many outstanding advantages, there are also a few disadvantages that you should learn about, such as:
When you eat and drink, the color may come off.
Romand Juicy Lasting Tint's palette has few shades and might not match your skin tone.
Make your lips look fuller and more defined with these tints:
Romand Glasting Water Tint series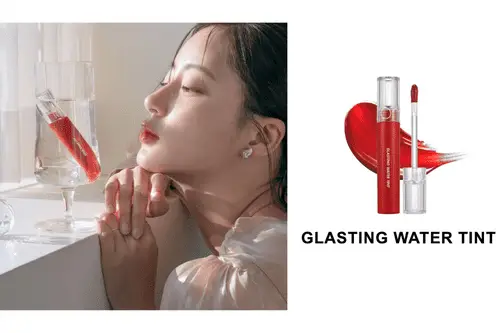 Source: romand.us
With its glossy finish and tropical shades, the Lasting Tint stands out; the Zero Velvet Tint promises long-lasting matte perfection, and the Glasting Water Tint series is your go-to when creating signature day and nighttime looks. It will give you a rich, shiny layer in 3 seconds. With a non-sticky, glass-coated layer and a color layer, you can keep the color on your lips for longer.
Amazon
[rom&nd] Glasting Water Tint 8 colors | Vivid color| Non-Sticky|High shine| Glossy Finish| Long-lasting| moisturizing| Highlighting| Natural-beauty | Lip Tint for Daily Use| K-beauty | 4g/0.14oz (No.04 VINTAGE OCEAN)
8 new from $13.00
Free shipping
as of March 31, 2023 4:14 pm
Glasting Water Tint is a new product that seems to be as popular as their best-selling Juicy Lasting Tint. The word "Glasting" sounds like a mix of the words "glass" and "last." As the name suggests, this lip tint has a glossy, intense color that lasts a long time. Technology has advanced to the point where oil-based gloss and water-based gel tint can now be mixed without separating. When you put the color on your lips, the separation starts.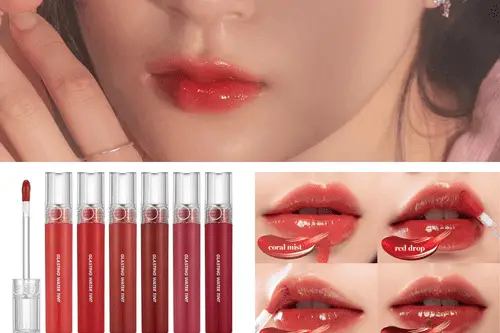 Source: romand.us
So is Romand Glasting Water Tint good? The following will be an assessment of the standards:
Pros of Romand Glasting Water Tint series
Lips are covered with a moist and smooth coating thanks to a distinct layer of color pigments.
Gives long-lasting color that is rich and vibrant without quickly fading.
A light and silky texture moisturize the lips without leaving any stickiness behind.
Cons of Romand Glasting Water Tint series
The ability to color is poor, one must apply many layers.
The lipstick has a pretty high gloss.
Romand Zero Velvet Tint series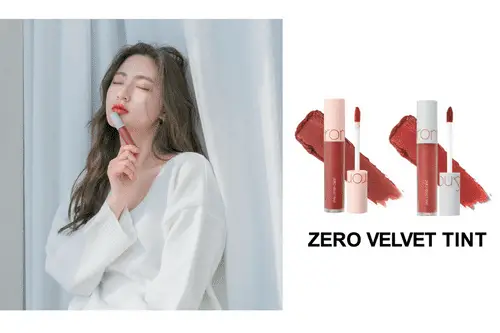 Source: romand.us
The Zero Velvet Tint lipstick line launched in 2018 almost immediately turned the Romand name into a star in the Korean cosmetics industry. So far, Romand Zero Velvet Tint has had a total of 21 scorching lipstick colors. In early 2021, the company launched four new lipstick colors, numbers 22-25. 
Amazon
[rom&nd] Zero Velvet Tint 08 ICY Velvet matte, Long-lasting, Smudge-resistant, super stay matte ink, Silk Finish, Natural-beauty | Lip Tint for Daily Use, K-beauty | 5.5g/0.2oz
5 new from $13.00
Free shipping
as of March 31, 2023 4:14 pm
The new 4-color lipstick collection focuses on simple but high-quality vintage designs. The lipstick retains the compact circular cylindrical configuration, with the blue cap creating a vintage, elegant feel. The lipstick body is translucent plastic, revealing the lipstick color inside.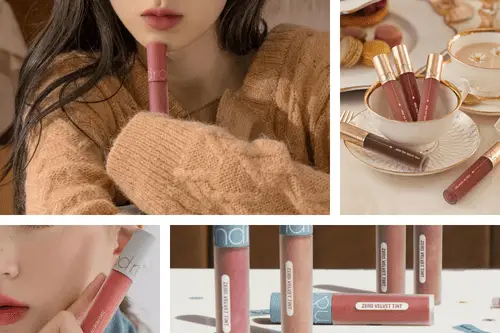 Source: romand.us
Pros of the Zero Velvet Tint series
Velvet tint lipstick with a matte finish, light, smooth, and highly smooth lips.
Flashy design with fancy and impressive packaging.
Trendy color palette suitable for daily makeup style, quite dynamic and youthful.
When applied to the lips, the lipstick feels comfortingly silky.
The smell is not particularly strong; there is hardly any smell.
Cons of the Zero Velvet Tint series
Sometimes it is a little bit powdery.
The lipstick only keeps the best color for up to 4 hours.
The lipstick is thin, so the ability to reveal lip prints is relatively high.
Try these velvet tints for a flawless appearance from the moment it is applied until the end of the day, they are as smooth as velvet, and as fuzzy as a filter layer:
Romand Better Than Palette series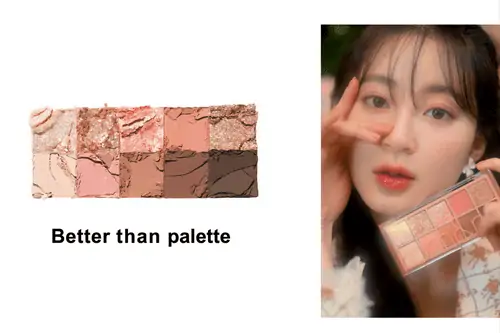 Source: romand.us
Not only for parties, today, girls like to wear eye makeup every day, making their beautiful faces more attractive. There are many eyeshadow brands on the market, but the standout recently is the Romand Better Than Palette series. Romand's eyeshadow palette with beautiful colors and unique tones helps you transform into many different styles.
Amazon
rom&nd Better Than Palette 8g (03 Rosebud Garden)
32 new from $21.99
Free shipping
as of March 31, 2023 4:14 pm
The products of the Romand brand direct users to a gentle, natural makeup style, which will help you find your personality and experience Korean makeup. The Romand eye part has a lovely appearance design, compact but still solid when holding and using. The paper cover outside the eyeshadow palette is the same color as the powder cover. The lid of the eyeshadow palette is made of transparent plastic, and the eye color inside can be seen to help users choose the right color according to their makeup style.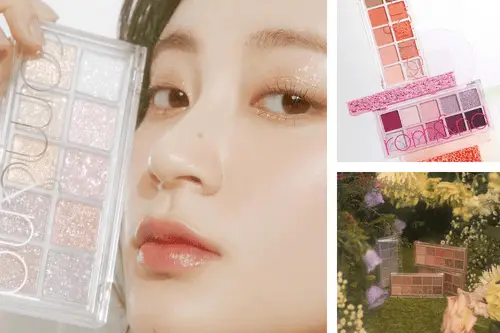 Source: romand.us
Pros of Romand Better Than Palette series
Natural ingredients, free of fragrances and irritants for all skin types, safe and benign without fear of skin irritation. 
The powder is relatively smooth. When using the brush, there is no drop of powder dust, limiting allergies. 
The shimmer color is bright and beautiful, can be used by hand or brush, it is very easy to spread.
You can use the darkest matte color of the eyeshadow to make the eyeliner clear and natural.
Cons of Romand Better Than Palette series
The Romand Better Than Palette series does not have a mirror, and the included brush is inconvenient.
The light tones of the palettes are easier to fade compared to the darker tones.
Shimmer and glitter shades do not stay on long.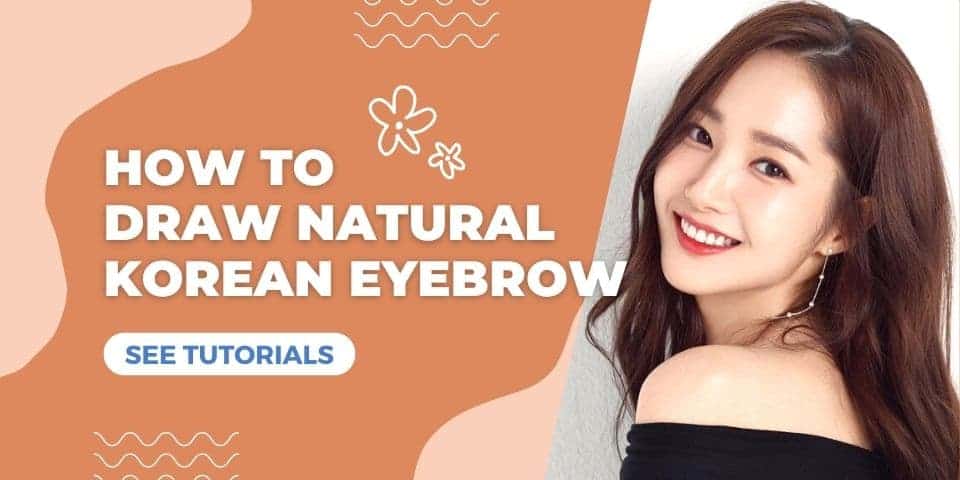 The Romand Better Than Palette series is always updated with the latest trends, so it is very sought after by Korean cosmetic lovers. From shimmer to matte and light to dark tones, Romand's eyeshadow palette helps you always be attractive. Check out the Romand eyeshadow product below:
Romand Pebble Nail Polish series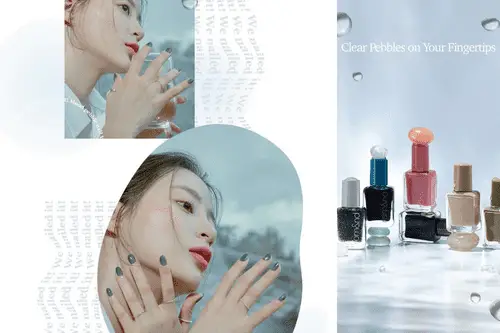 Source: romand.us
Are you looking for nail colors that are glossy and syrupy? Romand Nail Polish products look like pebbles but with a lot more vibrancy to their coloring. A recipe that is simple and uncomplicated to use but also silky and clear in appearance. You will still be able to complete this stage with clean nails, even if you have never painted your nails before.
Amazon
rom&nd Mood Pebble Nail Polish 0.24 fl oz (02 Rosy Syrup)
2 new from $12.00
Free shipping
as of March 31, 2023 4:14 pm
These nail polishes are designed to give your nails a sheer wash of shiny color, resembling jelly. They are applied in a single application. To get an opaque finish, the color can be intensified by using extra coats of polish.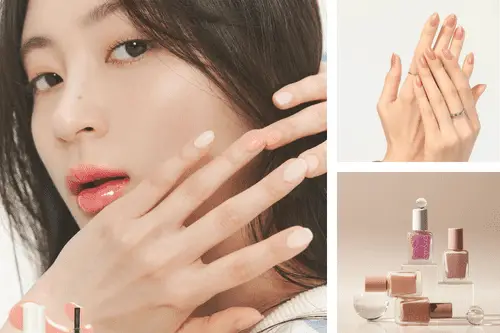 Source: romand.us
Pros of Romand Polish series
Long lasting, even gloss even after applying just one coat. 
A pure formula that makes your nails look light and glossy even after using multiple layers.
Comes in various hues, making it easy to match them with a wide variety of makeup and wardrobe combinations.
Cons of Romand Glasting Water Tint series
Not recommended to use matte colors as the top coat.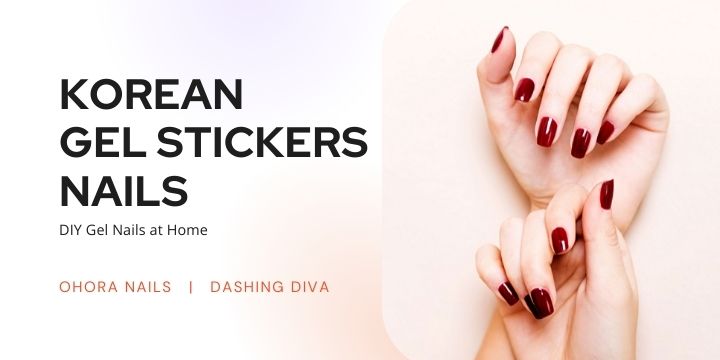 Finish the last step of your beauty routine by using these:
Where is the best place to buy Romand Makeup products?
The Korean cosmetics brand Rom&nd has exploded onto the international beauty scene thanks to its jaw-dropping visuals, lust-worthy colors, and perfectly curated products. At the 6th Korea Brand Awards in 2018, Rom&nd was given the grand prize in the beauty category. This accomplishment came just two years after the company had initially been created.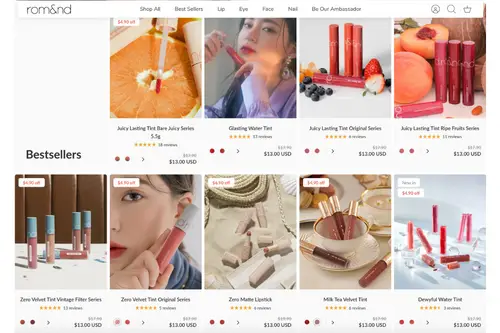 Source: romand.us
This company sells high-quality cosmetics that bring out its clients' natural beauty and produce results suitable for Instagram. The Zero Gram Matte Lipstick, Zero Velvet Tint, Zero Cushion, and Better Than Cheek blusher are among the brand's most popular products. Many people have stated that their well-known lip products have unique colors, coat your lips thoroughly, do not sit on dry, cracked lines, and have a very yummy taste.
Olive Young Global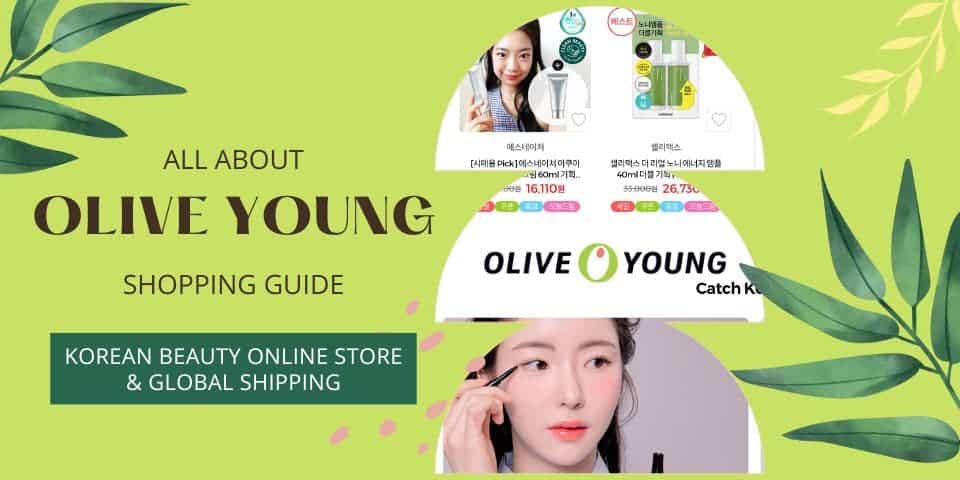 I believe almost all 20s and 30s Korean women go to Olive Young at least once a month to get not only skincare and makeup products but also beauty items and dietary. Recently they opened a global online shopping mall for customers from all around the world! Here you can get a deal with a discount and check the Korean beauty trends. 🙂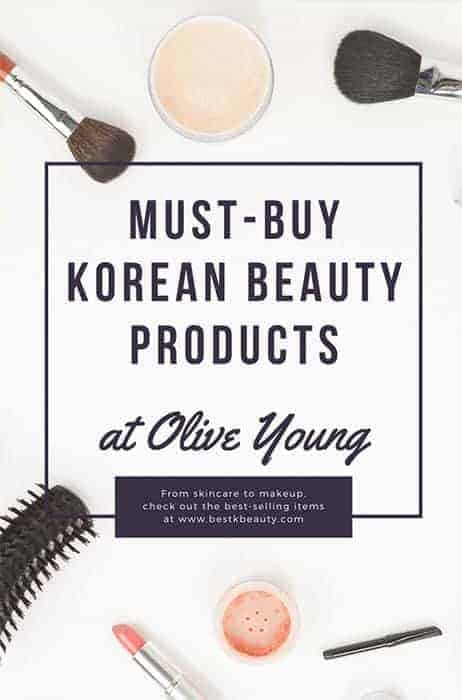 In a nutshell, we believe the quality is relatively desirable for a well-known beauty brand. In this article, we introduced the bestsellers of Romand Makeup that are adored by Koreans and appropriate for various skin types. Let us know which one you prefer!
You may also like: