Did you ever stumble upon a product that has two uses? If not, here's a full review of Medicube Zero Pore Pad before deciding if it is worth adding to your skincare routine. It contains natural substances to tighten pores, control sebum, and exfoliate dead skin cells. Troubled skin is calmed and treated to make it appear moisturized and smoother. I'll share my thoughts on using it for two months: does it clear the skin, minimize the pores, or does it exfoliate well? Let's find out!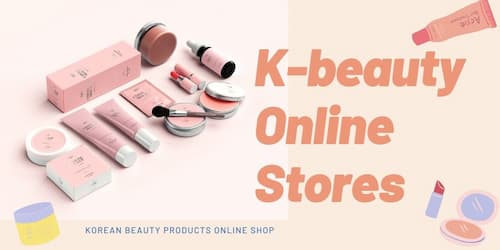 Medicube Zero Pore Pad Review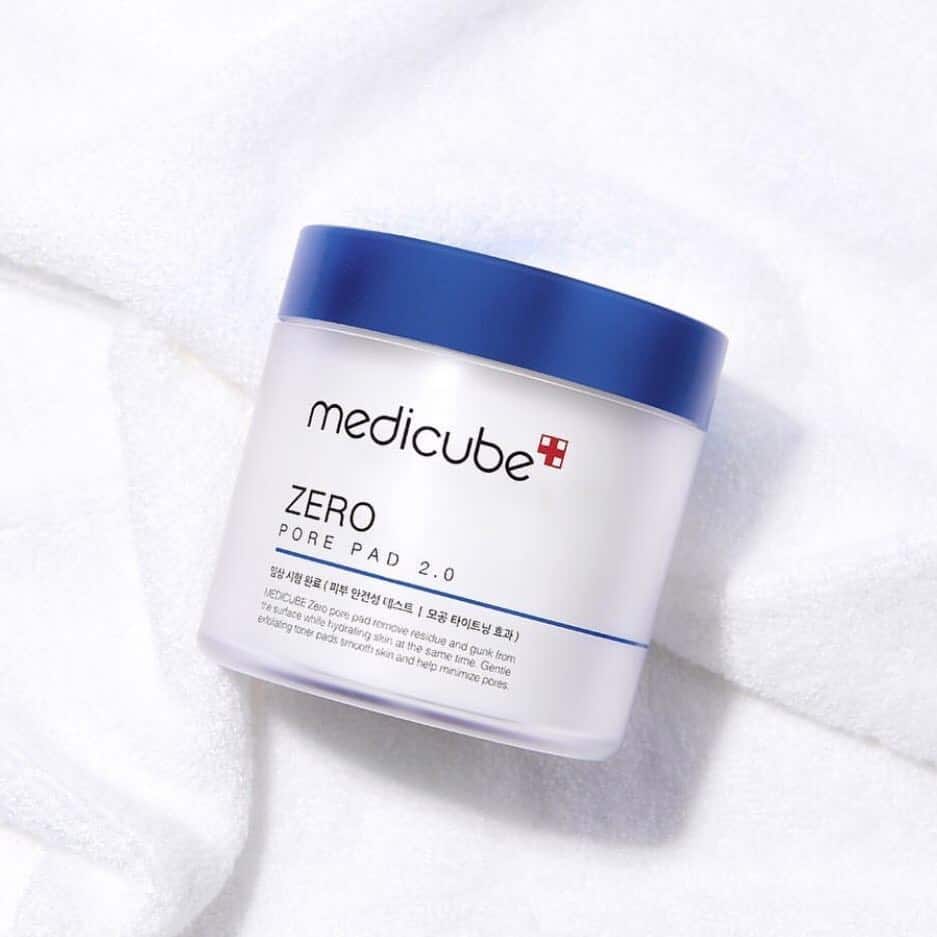 About my Skin
I think my face can't decide whether it wants to be oily or dry, and because of that, it chooses to be both. I wished it decided to be looking moisturized all the time instead. Haha, ok, end of the joke! 
I can't deny that I'm still not used to dealing with my acne-prone skin. Moreover, I have a combination skin that can be tricky to deal with since I don't know which skincare I should use. Thus, some products claim to be suited for combination skin, so sometimes, I try those after researching and reading customer reviews. 
I came across the Medicube Zero Pore Pad while looking for a gentle exfoliator. What caught my attention is that it has two sides that serve two purposes: exfoliate and cleanse. They call it the embossed side (rough) and silky side (smooth.)
Highlights of the Ingredients
The Medicube Zero Pore Pad is a gentle exfoliant that helps minimize big pores by eliminating dead skin cells. The pads are loaded with AHA and BHA, which works to diminish hyperpigmentation scars and counteract big pores and uneven skin tone. 
Apple, Grape, Key Lime, Lemon, and Orange – can help exfoliate dead skin cells and rough patches on one's face.
Baikal Skullcap, Cypress Tree Leaf, Purslane – the natural anti-inflammatory properties will help decrease the swelling of overactive sebum glands.
White Willow Bark – the salicylic acid will help minimize the pores' appearance.
Uses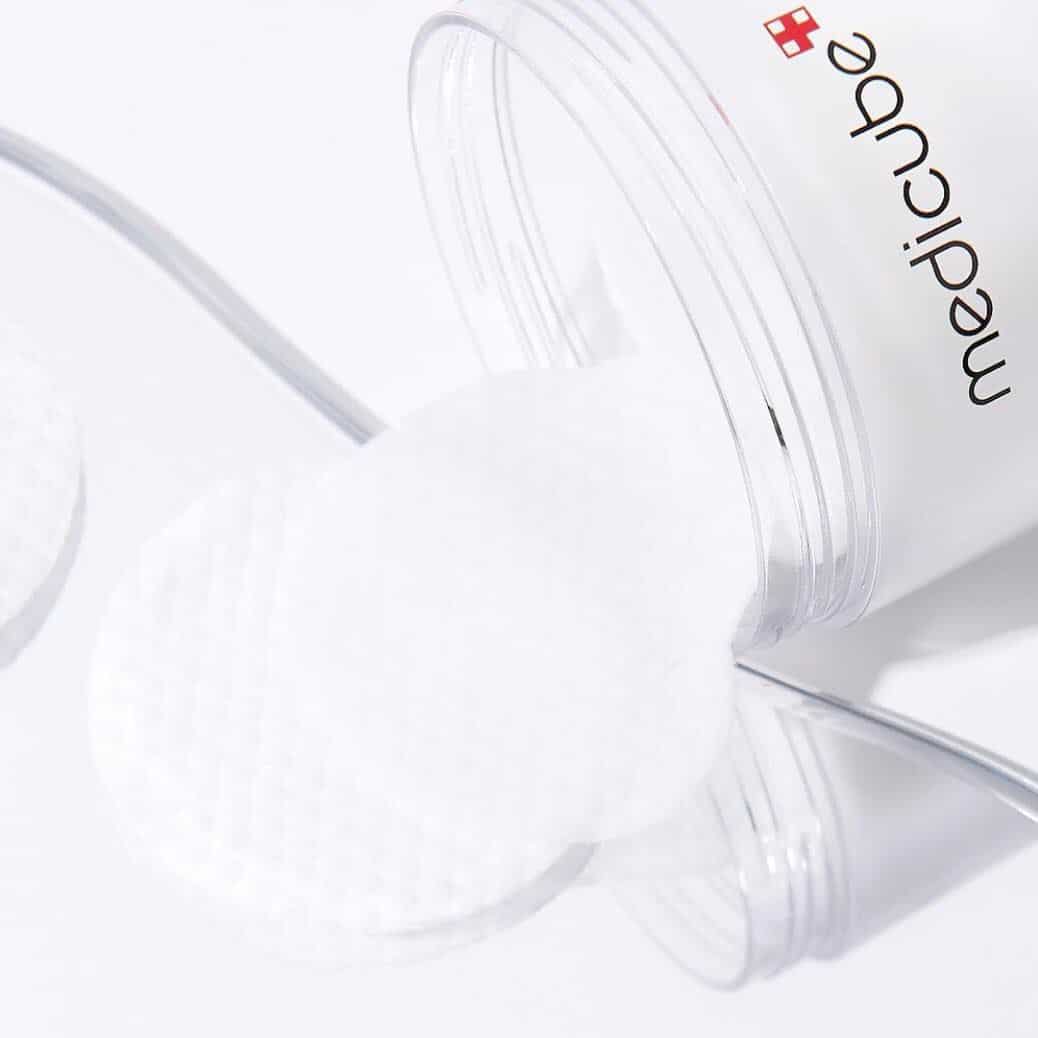 The toner pad medicinal lemonade smell is just right. Nothing overbearing about the perfume, and it doesn't linger on my face after application. Although, I heard some reviews that they don't like the smell. I guess it depends on how your nose will react to the scent.
The fact that the pore pads have two sides is great. With just one pad, I could exfoliate without irritation. My face feels clean after using the two sides of the pad, making me prepared for the next step of skincare. I can say the usage instructions were simple and easy to follow.
For radiant results, you can use Medicube Zero Pore Pad every other day or three times weekly. I prefer the latter since I usually only put sunscreen on during the day, so I feel like I don't need to exfoliate every day. Thus, it is preferable to use it at night to remove the extra dirt or make-up that may still be lingering on your face. However, pay attention to your skin's needs and apply these products as frequently as your skin desires. Do not overuse it if you have dry skin because you might have irritation.
How to Apply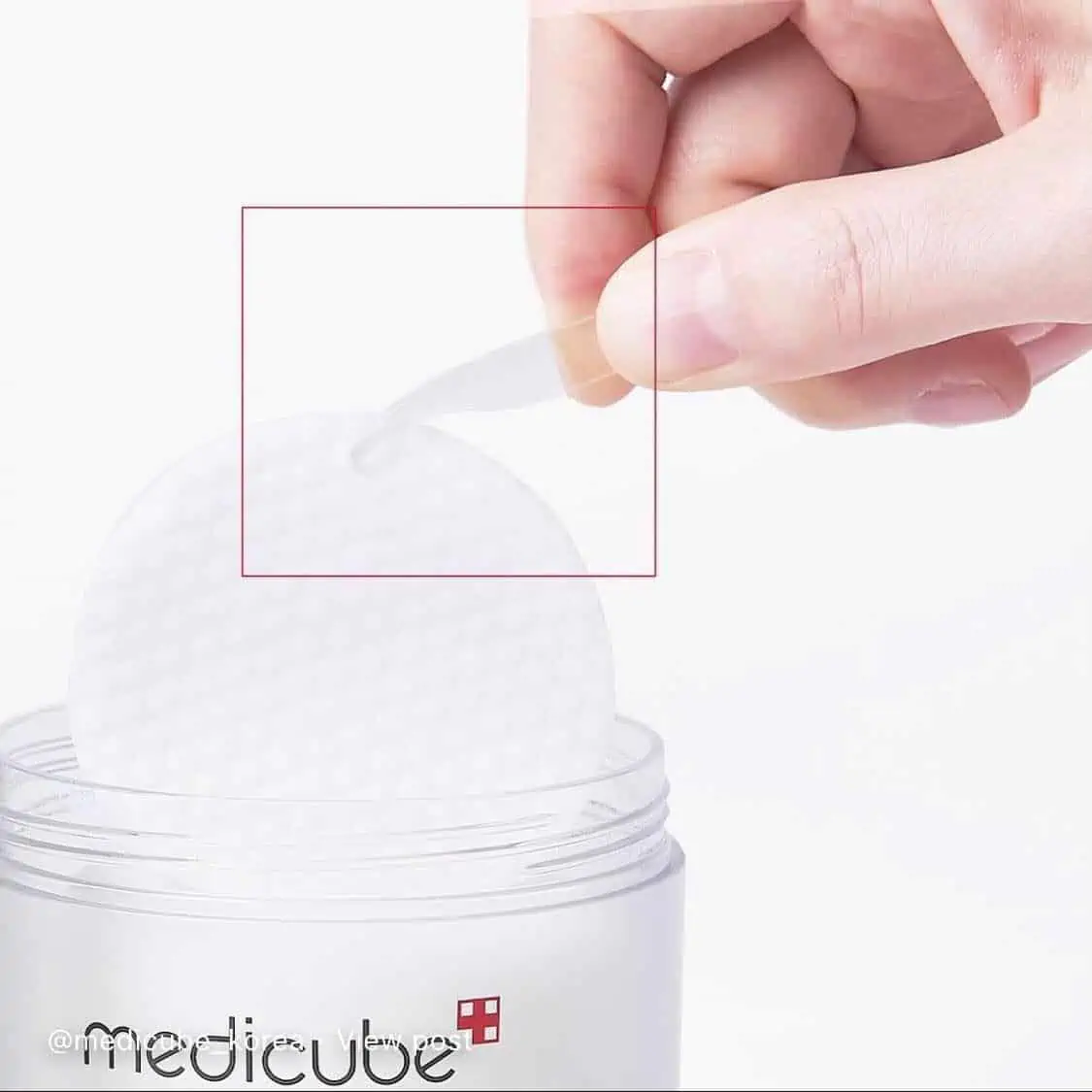 Seventy circle sheets of pore pads are in a sizable toning solution jar. It only requires you to twist off the lid, remove the seal, get a piece of the pad, and start using it. Make sure to close it promptly to avoid drying it out quickly. Use the pad's embossed side in an upward motion to clean and exfoliate your face. Then, repeat this procedure using the pad's silky side. It would help to pat it on your face to absorb the product entirely.
Note: Always use the tweezer included for hygienic purposes.
Tips: You can use it as a sheet mask but I recommend you to take it off in 10-15minutes which is shorter than a regular sheet mask because it dries quickly.
Price
The price can vary depending on where you buy. It ranges from USD 25 to USD 40.
Amazon
$28.60
in stock
18 new from $28.50
as of January 26, 2023 2:13 pm
Last updated on January 26, 2023 2:13 pm
ShareASale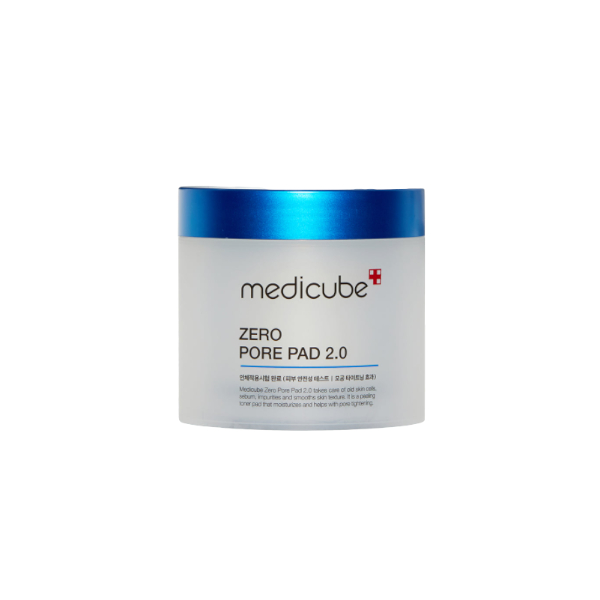 The Result
Cleansing is one of the most crucial aspects of skin care. Pores may be more visible over time due to the dirt and cosmetic residues left behind. Even after washing my face, I've observed that there is still little dirt on my face. I usually use regular toner and pour it on cotton to remove extra dirt. However, this pad absorbs moisture while also controlling sebum. It feels incredibly refreshing, like all the dirt and make-up residue comes off when I use this pad to wipe my skin. Although I believe that ultimately reducing a pore may be impossible, at least we can stop it from growing.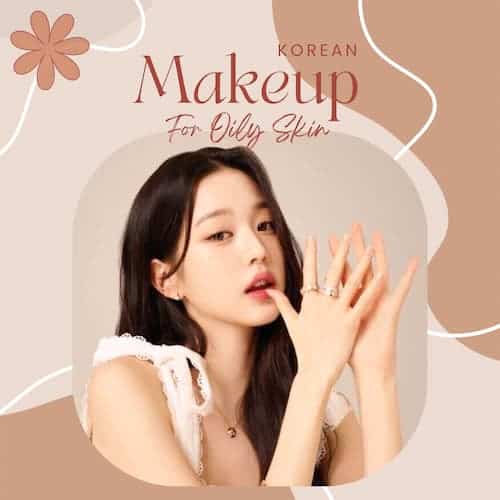 Final Verdict
I enjoyed using and testing this Medicube product because it moisturizes skin after use and does not cause itchiness. My skin's texture improved, and it also helped with my acne. The pore pads' ease of usage was fantastic. Although, having used it for two months, I can't say that my pores have reduced.
Medicube Zero Pore Pad is suitable for different skin types, but you may use it according to your skin's desire. Several reviews claim that it does the job of cleaning the pores and regulating sebum production on the skin. Dry skin might benefit from the combination of moisturizing elements in Medicube, but you should avoid exfoliating daily with this pad.
About the Brand
Medicube, a company founded in South Korea, is well-known in the cosmetics sector for producing products that aim to please. From the cutting-edge formula that provides exceptional performance in addition to effectiveness. Their objective is to create skincare solutions for problematic and sensitive skin. They make these good products by utilizing advanced technology and specialized components that are recognized to treat the skin.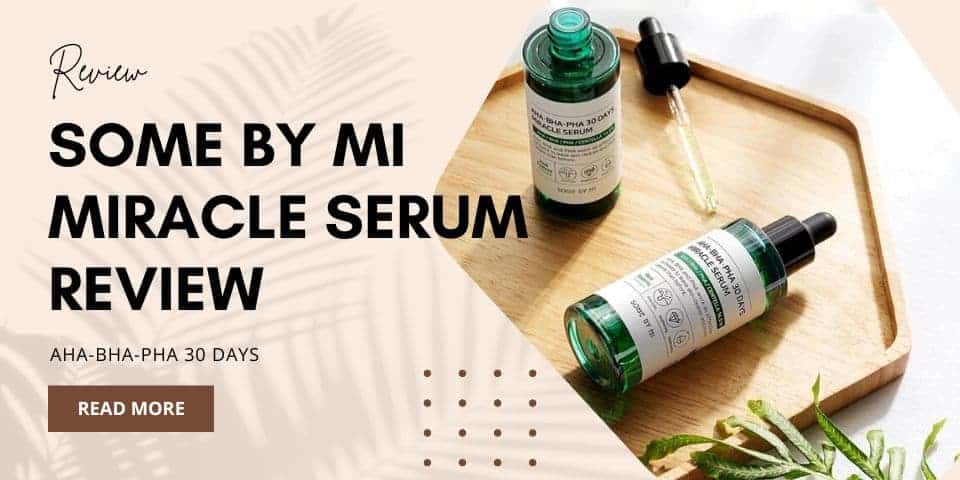 They offer solutions for skin troubles based on careful clinical tests for every product. They research the most effective formula and develop it utilizing the best ingredients by collaborating with dermatologists. Clinical testing has been done on each product. You only deserve what has been proven, after all.
The skin improvement of real consumers in real life is what motivates Medicube. They take great pride in contributing high-quality and tested products that improve any skin type.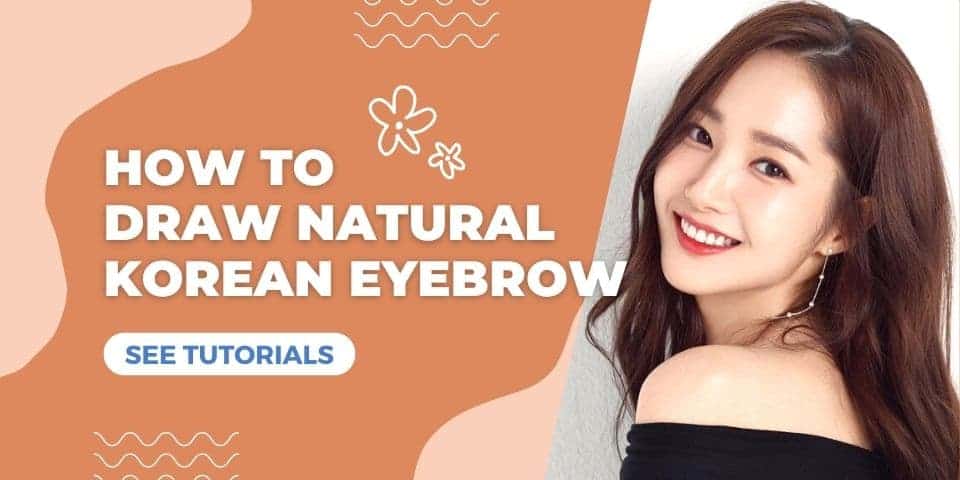 A short note that this would probably be my last sentence to every review I will make since I want you to choose your skin care products carefully.
Reminder: My experience with Medicube Zero Pore Pad may not be the case for you. Always research and consult a dermatologist if possible.
You may also like: