Upon researching what can be suitable for my combination skin, I saw a product called AHA BHA PHA 30 Days Miracle Serum. I was curious to know why they call it a miracle and what can be the effect of combining AHA, BHA, and PHA in one product. Since I hear suggestions to add a product containing AHA and BHA for breakouts whenever I watch skin-related reviews and read several good reviews, I tried the serum.
Ready? Ok, time to start. Here is a review of one of the best-sellers of Some By Mi — AHA BHA PHA 30 Days Miracle Serum.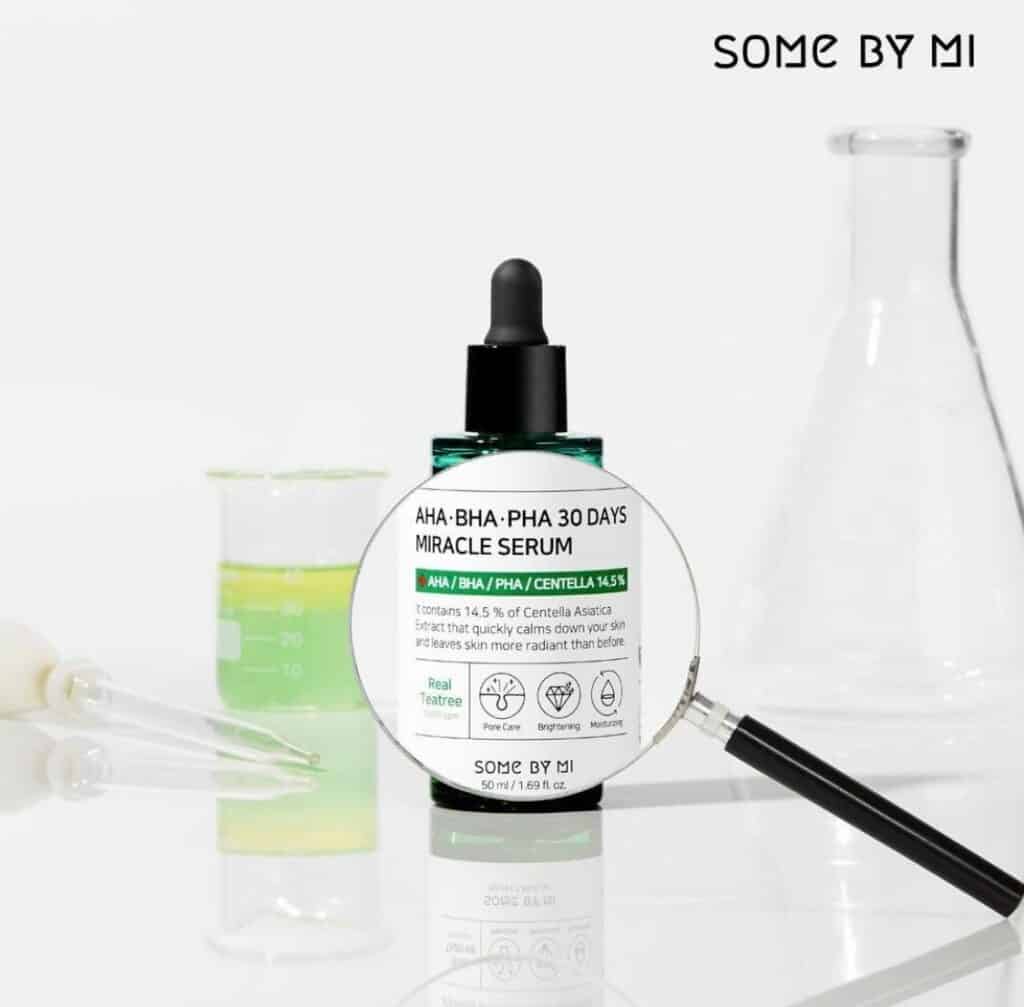 About My Skin
I had a mild acne breakout on my T-zone the past few months, maybe because of wearing a mask for a long time, plus a lack of sleep. Also, it gets worst during my red days. I was looking for a product that may help heal my acne, and a friend recommended a brand she uses — Some By Mi. 
The Highlight Ingredients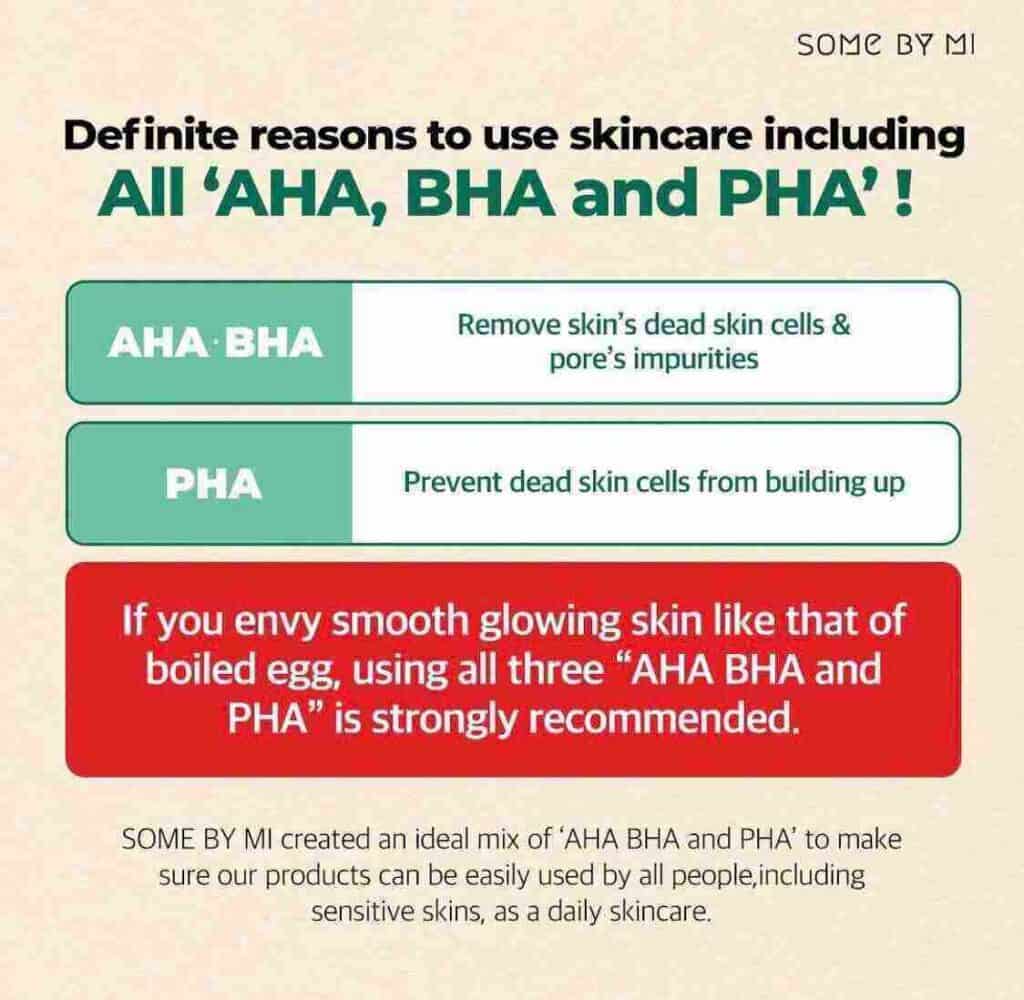 The usage of natural raw materials is one of the reasons Korean skincare is dominating the global market. Natural ingredients maintain the skin's firmness, elasticity, youth, and smoothness. If you are finding a skincare brand with natural ingredients to treat skin imperfections like acne and dark spots, Some By Mi AHA BHA PHA 30 Days Miracle Serum might be the one!
Some By Mi believe that nature possesses skin-health miracle workers. With that in mind, they use gentle, skin-friendly components to formulate their products. Products are free of potentially dangerous substances like colorants and parabens. 
5 Key Ingredients:
10,000 ppm Tea Tree Leaf Water – safe for sensitive skin, with strong astringent, moisturizing, antibacterial, antifungal, and antifungal properties. 
14.5 Centella Asiatica Extract – safe for dry and sensitive skin, treats scars, is anti-inflammatory, and gives collagen production.
Alpha Hydroxy Acid (AHA) – water-soluble, exfoliates the outer layer of dead skin, helps fade hyperpigmentation, uneven skin tone, and dull skin.
Beta Hydroxy Acid (BHA) – good for oily, acne-prone, combined skin, exfoliates deep inside your pores, and targets bumps and blemishes. Also, it shrinks pores and improves skin texture, reduces fine lines, and has anti-microbial and anti-inflammatory effects.
Polyhydroxy Acid (PHA) – good for sensitive skin, it only exfoliates the top layer of skin, helps smoothen the skin, and improves tone.
Uses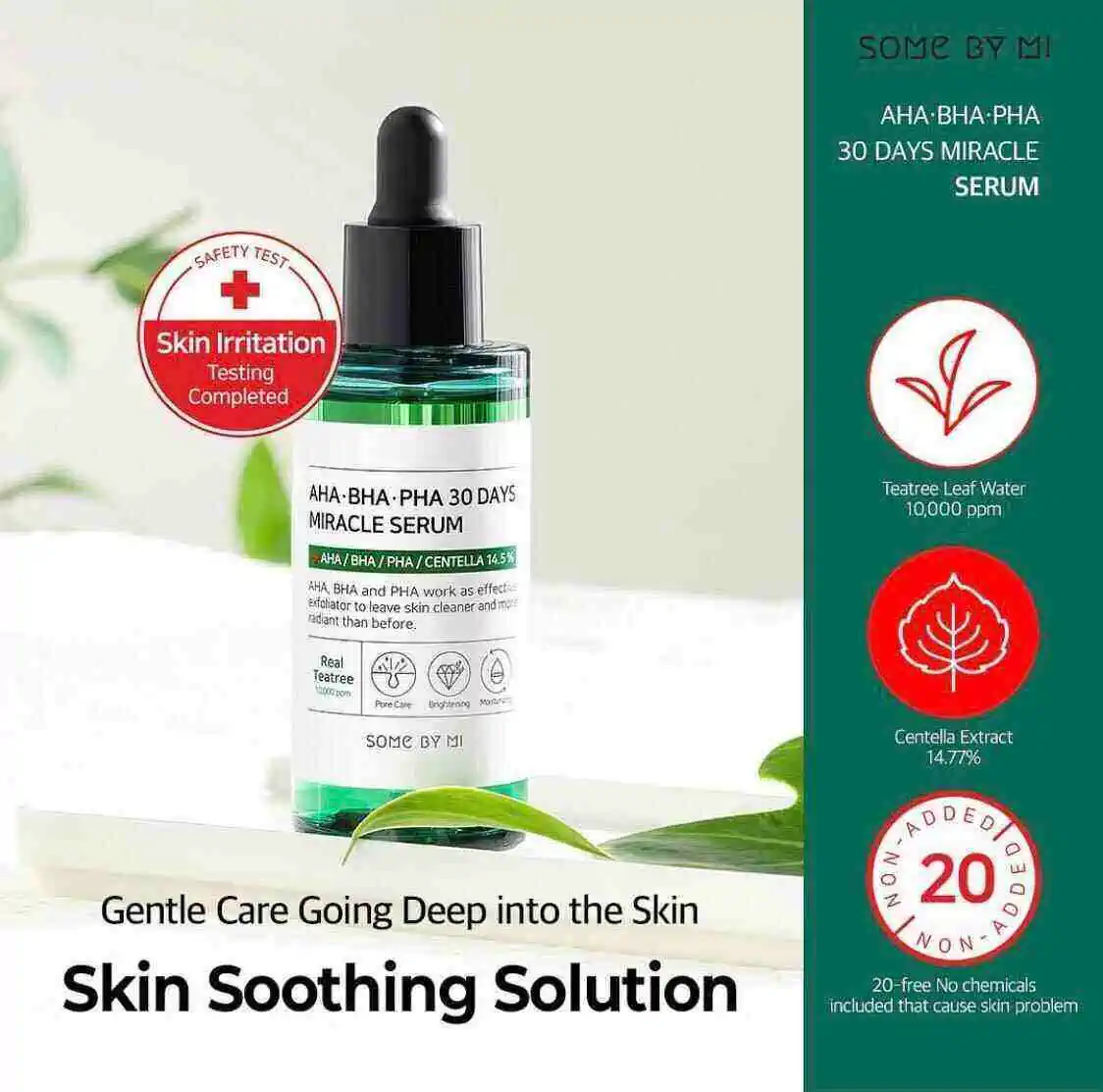 SOME BY MI AHA BHA PHA 30 DAYS SERUM is packaged in a dark green bottle, visible enough to see the oil and water layers. It was a great option for me to alleviate redness from acne and restore balance to the complexion. The formula is free of artificial fragrances and colors, parabens, sulfates, animal products, and mineral oil.
This serum is safe to use daily in the morning and night, whatever you prefer. Although, if you are not dealing with acne breakouts, you can just use it 2-3 times a week for mild exfoliating and blackhead care.
As for me, I used it at night every day since I wanted to know if it would help reduce my acne breakout. Additionally, I don't have much time to put on a lot of skincare products in the morning, so I prefer to use it at night.
How to Apply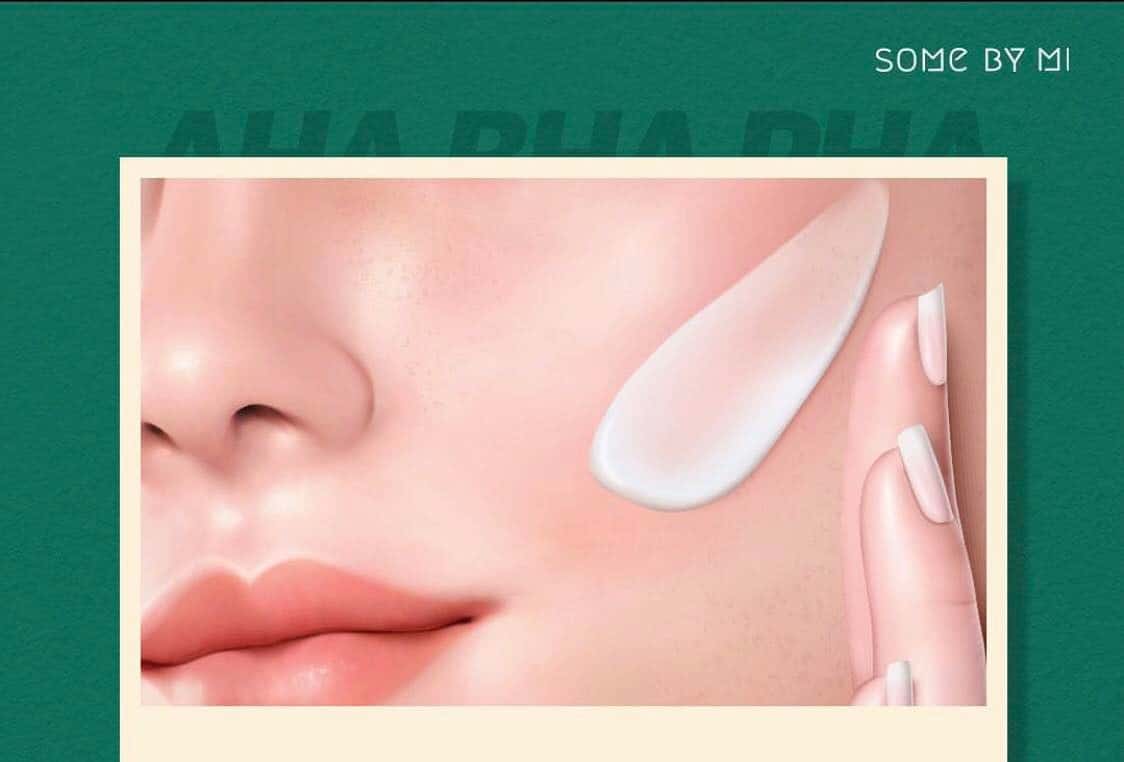 After using toner and essence at night, I applied two drops (you can use up to four drops) of serum onto the face in a circular motion and patted gently until fully absorbed.
It's best to massage your face upwardly when using serum since it will help your skin in the long run.
Note: Slightly shake the bottle before using so the water and oil mix well.
The Results
Upon using it for four weeks, I've noticed a slight improvement on my skin, like my skin was brightened and my acne outbreaks reduced. Also, it doesn't clog my pores and is more watery than oily. Before putting on my moisturizer, it's good to have this as a lightweight serum because it doesn't feel overly oily. It lasted a long time since I only applied two drops, enough for my entire face, every night.
Note: You probably won't see results if you use it for a few days. Maybe with continuous use, you'll be able to achieve the desired skin condition.
Final Verdict
SOME BY MI AHA BHA PHA 30 Days Miracle Serum has lessened most of my skin acne and reduced the number of breakouts I had previously. It helped my skin prevent massive outbreaks. When applied to the skin, the liquid absorbs quickly, is non-sticky, and leaves a soft dewy look. It's a product that provides light exfoliation while brightening and smoothening the skin. It employs various helpful elements to maintain clear, healthy skin for all skin types.
I can't say there was a miracle within the four weeks, but there was an improvement in my skin. It might be better to partner it with the Miracle Toner and Miracle Cream for a drastic result.
ShareASale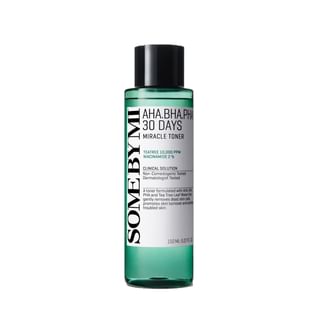 ShareASale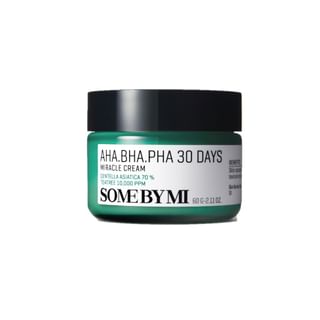 ShareASale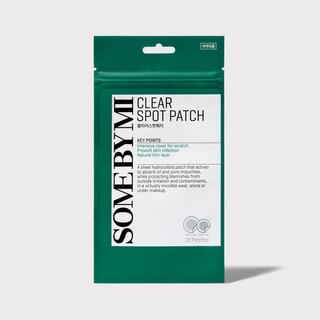 About the Brand
The brand name SOME BY MI was made by combining the terms "something" and "by a miracle" with "mi," which in Korean means "beautiful."
SOME BY MI products help enhance the state of the facial skin since they contain high-quality components. A group of skilled professionals meticulously designed the product's ingredients to improve the condition of all skin types, including acne-prone, troublesome, and sensitive skin. Moreover, products can hydrate, brighten, matte, soothe, renew, and protect skin while reducing sebum production.
The AHA BHA PHA 30 Days Miracle Serum's efficiency and compatibility with sensitive and acne-prone skin are adored by many. But make sure to know all the ingredients to avoid allergic reactions.
A short note that this would probably be my last sentence to every review I will make since I want you to choose your skin care products carefully.
Reminder: My experience with the Some By Mi product line may not be the case for you. Always research and consult a dermatologist if possible.
You may also like: