Korean skincare for pores
Depending on the kind of skin, a person's pores may be more or less visible. Some home treatments may aid in the reduction of big pores.
Pores are divided into two categories. One produces sebum, the body's natural oil, and the other produces perspiration. The oil-releasing pores might sometimes look larger.
Different environmental variables, genetics, age, as well as excess oil and congestion, can cause pores to expand. Excessive sun exposure or the use of tanning beds on a regular basis can cause pores to look bigger. UV rays cause damage to skin cells and accelerate the aging process by causing collagen to break down at a quicker pace than usual. The skin's elasticity diminishes when collagen breaks down. Pores become bigger when skin loses suppleness.
8 Tips to make pores smaller
Although you can't get rid of your pores or modify their size permanently, you may reduce their appearance with some at-home treatments and in-office procedures.
Continue reading to learn the 8 most effective techniques to make your pores seem smaller, as well as the best pore-minimizing products and therapeutic options to consider.
Tip 1: Stay cool
The temperature has a significant impact on the size of our pores. When our skin gets warmer, our pores start to open up. When we're in the sun or in a hot bath or shower, this happens. Our pores begin to shut as our skin begins to cool. A spray of chilly water on your face, as well as some ice cubes wrapped in a towel, might help seal up those pores. After washing and exfoliating, I always perform the cold water splash. I also prefer to apply a cold compress or a little amount of ice to my face first thing in the morning if I have the time. It not only wakes me up, but it also improves my pores. For tighter pores, a cold face is a minor price to pay.
Tip 2: Exfoliate regularly
Exfoliating the skin's surface can help eliminate pore-clogging dead cells and excess oil. Chemical exfoliants (gentler than scrubs) using AHAs (like glycolic, lactic, or mandelic acid) or BHAs (like salicylic acid) should be found in a toner, serum, peel, or mask.
Place a warm washcloth on your face for five minutes before exfoliating to try to open pores. Then gently exfoliate the face in gentle, circular movements without exerting too much pressure. Before washing your face completely with warm water, concentrate on problem areas where dry skin and blocked pores are most noticeable, such as the nose and cheeks.
Tip 3: Use a gentle cleanser
It is critical to wash your face every morning when you get up and every evening before bed. This helps to regulate your oil production while also removing dirt, makeup, and other debris from your skin. I'm constantly on the lookout for cleansers that manage sebum.
If you use makeup, the sooner you take it off at the end of the day, the better for your pores. If you have oily skin, you may need to wash your face more than twice a day. After your initial washing, pay note to when your skin becomes oily again. To keep that extra oil under control, you may need to cleanse in the middle of the day or late in the afternoon.
Tip 4: Don't be afraid of oil-containing cleansers!
Oil dissolves facial oil better than water. They gently sweep away germs and excess oil, as well as any debris that may have accumulated on our skin's surface. Look for cleansing milk if you have oily or combined skin. Apply a tiny quantity of a balm-type product on dry skin to provide moisture while clearing up pores.
Tip 5: Use face masks
Use a face mask that can provide some gentle, thorough cleansing on your pores as part of your weekend regimen. Place a warm washcloth on your face for five minutes before applying your mask, just like you would before exfoliating. A professional can also assist remove and exfoliating deeper dirt in your pores if you can have a facial every one to two months.
Tip 6: As your age increases, apply anti-aging cream for elasticity.
It's no secret that our skin changes as we get older, but why is that? A decline in oil output and a loss of elasticity are two key causes. Collagen and elastin production declines with aging (both of which are necessary for skin to remain firm and flexible).
So, how can a reduction in elasticity and oil production cause your pores to get larger? Pores are also elastic, and when collagen levels drop, pores become less flexible. The skin's natural exfoliating process, known as desquamation, slows down as you get older, and your skin becomes drier. As a result, dead skin cells linger on the skin's surface for extended periods of time, filling pores that are prone to stay stretched out.
Tip 7: Protect your skin from sun
Remember to use sunscreen to protect your skin from harmful UV rays. Many sunscreen formulas, on the other hand, are glossy, making pores look bigger. SPF-containing primers are great since they smooth over pores while simultaneously protecting you from the sun.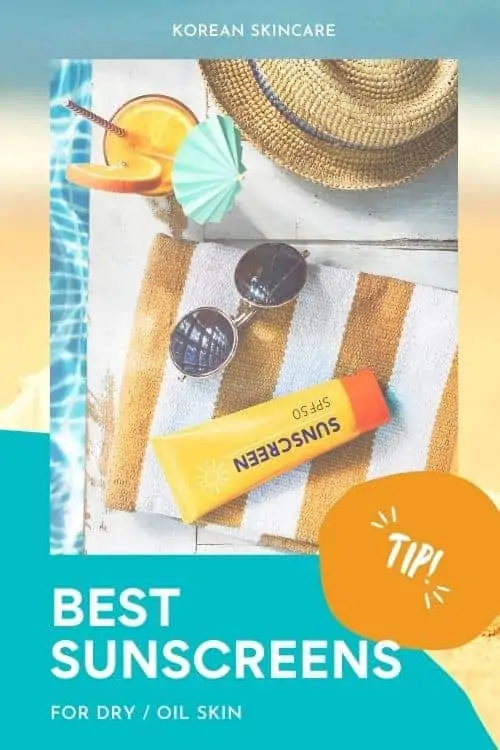 Tip 8: Add at least one of the best Korean pore minimizers into your routine
Pore minimizers are products that are intended to reduce the appearance of big pores on the face. Pores can get blocked and seem bigger when they become clogged with debris and germs. When this happens, many individuals use a pore minimizer solution on their faces to clean out the pores and make them appear smaller.
Korean skincare for pores
K-Beauty products, particularly Korean pore minimizers, are now among the best in the world. People may ask how Korea manages to get everything right every time, and the solution is simple: they emphasize skincare. Here is the list of Korean pore minimizers recommended by BestKbeauty.
Innisfree Jeju Volcanic Pore Clay Mask
A non-drying, deep-cleansing creamy clay mask made with absorbent Jeju Super Volcanic Clusters and AHA that exfoliates while clearing pores.
How to apply:
As hot lava particles hardened during volcanic eruptions on Jeju Island, they formed clusters. These mineral-rich, naturally porous clusters have the ability to absorb excess oil and pollutants from pores.
Etude House Wonder Pore Deep Foaming Cleanser
The blue beads in this cleanser help to exfoliate and remove excess sebum. They disintegrate as you massage and cleanse your face. Because peppermint extract is included in the wonder pore line, you will experience a gentle tingling and cooling sensation. It also has a wonderful aroma!
How to apply:
Using moist hands, dispense a pea-sized quantity and lather. Massage the foam into your face in circular movements. After rinsing with lukewarm water, continue with your skincare regimen!
Dr.Jart+ Pore Minish Primer (Pore Medic)
Unlike some primers that only cover problem areas to let makeup glide on easier, this primer really cures and repairs your face, making your complexion smoother and your pores smaller. While mushroom extract tones the skin, hyaluronic acid moisturizes and nourishes it for improved suppleness. This hypoallergenic solution, like other Dr. Jart+ products, is devoid of parabens, sulfates, and phthalates.
How to use:
Before wearing makeup, spread a tiny quantity of primer evenly across your whole face. If you're going to use a moisturizer or sunscreen, do so before priming.
Skinfood Egg White Pore Foam Cleanser
Egg White Pore Foam from SKINFOOD is a pore-refining cleanser that uses egg white extract to deep-clean pores. It improves firmer skin and reduces pores because of its albumin content.
Combination and oily skin types would benefit from this mild foaming cleanser. Pore-purifying, amino acid-rich egg whites with deep cleaning capabilities are included in this new Skinfood product. 
How to apply:
Apply a generous quantity to moist palms and lather. Wash off with lukewarm water after rubbing your face completely in gentle massage movements. For good effects, splash with cold water gently.
Cosmedica Hyaluronic Acid Serum
The proven advantages of vegan Hyaluronic Acid Serum may hydrate dry skin, dry patches, uneven skin tone, and combination skin complexions, revealing healthier, brighter skin.
How to apply:
Apply 1-2 drops to the face and décolleté after washing and toning. To aid absorption, use moderate patting movements. It's safe to use in the morning and at night.
Before purchasing, don't forget to check skincare ingredients on labels and where to look for information, EWG Skin Deep ratings could help you as a reference point. For details, head EWG (Environment Working Group) official website.
You may also like
Disclosure: This post contains affiliate links. Clicking those links before you shop means that best k-beauty receives a small commission. Please see my full disclaimer for more information.