Top-rated Korean Whitening Cream
Whitening of the skin is popular all throughout the world, with Asia having the largest market. Due to the preference of Asian women for fairer skin tones, skin whitening creams have become and continue to be the most popular skincare products in Asia. Even though I suggest reading all recommendations to find the best fit for your skin type, if you prefer to check the best Korean whitening cream reviews first, click the image below to see the reviews directly.
What are whitening skin products?
Skin whitening, also known as skin lightening and skin bleaching, is the process of utilizing chemical compounds to lighten or level out the skin's color by lowering the skin's melanin concentration. Several compounds have been proved to be useful in skin whitening, whereas others have been shown to be toxic or have safety concerns.
Women of color spend more than $8 billion on whitening creams each year all around the world. Despite their lack of popularity in the United States, skin whitening products account for one-half of the global cosmetics business, according to NPR. Lightning skin products are widely used in Japan, Africa, the Middle East, and Latin America.
Best Korean whitening cream recommendations
Here I made a list of the best Korean whitening cream that can help your skin glow and healthier.
INNISFREE Jeju Cherry Blossom Tone-Up Cream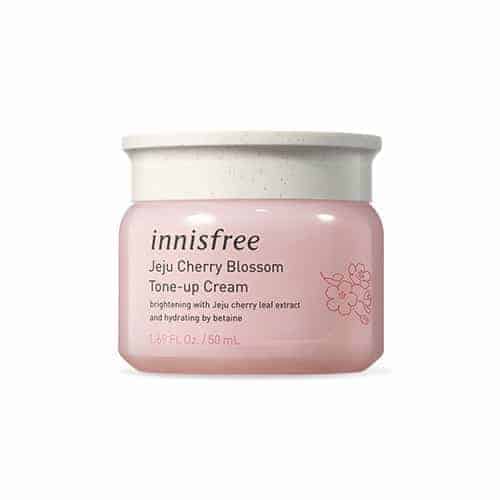 With their Jeju Cherry Blossom Tone-Up cream, INNISFREE once again highlights the abundance of Jeju Island. Because of their vast variety and guarantee of safe, natural ingredients that may fit even the most sensitive of skins, this brand is a go-to for many skincare fans!
Their morning cream features a light composition that is enriched with Jeju Cherry Blossom leaf extracts, as well as natural Betaine and leaves the skin with a lovely, natural, radiant finish. To lighten your skin tone, it concentrates on a high amount of Niacinamide. The skin will be bright, radiant, and perfect, much like the delicate, lovely cherry blossoms!
But unfortunately, please note that it has a fragrance that might cause irritation if you have sensitive skin on that.
CHECK PRICE
Nella Whitening and Brightening Tone-Up Cream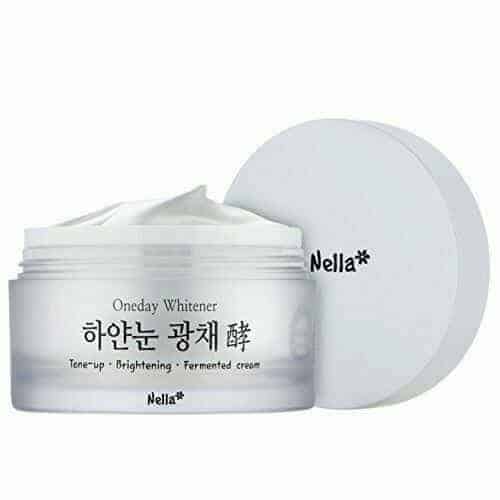 This Korean whitening cream moisturizes and nourishes skin, and aids in the appearance of dewy, elastic skin with natural skin brightness and a pearl look. Bifida Ferment Filtrate and Pseudoalteromonas Ferment Extract is one of the hottest skincare ingredients in the Korean skincare industry to assist the skin retain hydration and suppleness while lightening it. 
CHECK PRICE
The Skin House Green Tea Collagen Cream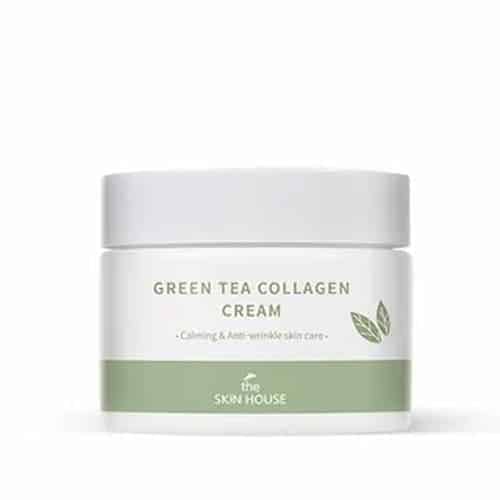 The Skin House Green Tea Collagen Cream with Collagen Patent Composite has been recognized by the Korea Food and Drug Administration for its anti-wrinkle function and suppleness. It includes collagen, a protein with amino acids that elaborates tight skin and boosts skin's natural power, Adenosine, which has an anti-wrinkle effect and makes your skin elastic and healthy, and Camucamu, an Amazonian substance that brightens and clears dry and uneven skin tone. However, if you have oily acne-prone skin, I recommend using another moisturizer because this collagen cream contains Beezwax that might clog your pores.
CHECK PRICE
NACIFIC Phyto Niacin Tone Up Cream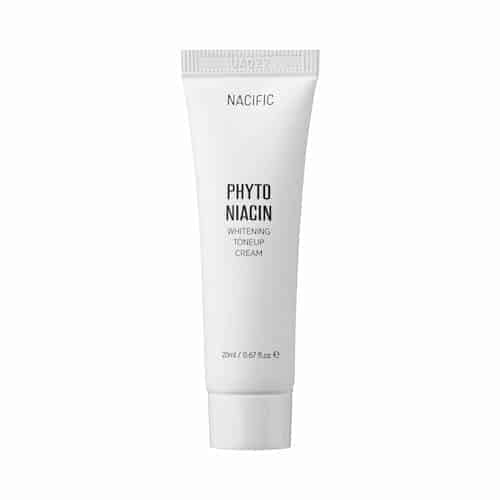 This cream has a creamy texture that glides on the skin smoothly and brightens it. Not only NACIFIC Phyto Niacin Tone Up Cream lighten your skin tone with Niacinamide bur it also includes adenosine, which diminishes wrinkles and lifts sagging, rough skin. I think we can use this cream as a makeup base because it evens out the skin tone for a more natural appearance. This cream brightens the face and gives it a young appearance thanks to the benefits of bamboo extracts and peptides. It is suitable for all skin types, particularly sensitive and oily skin with a lightweight formula.
CHECK PRICE
TONYMOLY Panda's Dream White Magic Cream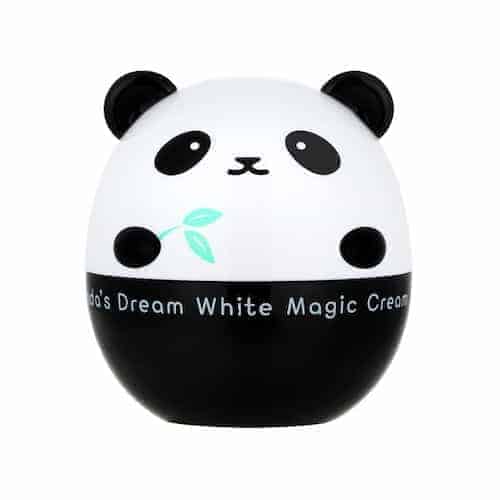 The consistency of this cute Tonymoly Panda's Dream White Magic cream is similar to that of whipping cream, and it feels light without being oily. Because of its fluid composition, it penetrates quickly into the skin. Niacinamide, bamboo sap, and bamboo shoot extract are the main components of this product. It illuminates your skin, resulting in a pleasant and relaxing sensation. Aside from that, it moisturizes the skin and gives it a healthy glow.
CHECK PRICE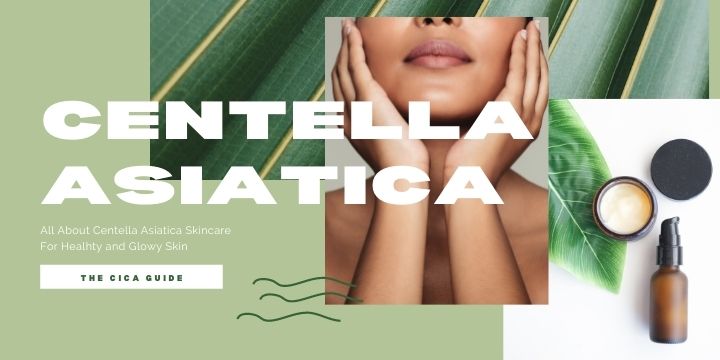 5 Best skin whitening secrets you did not know about
Pale, white, and fair are just a few of the adjectives used to characterize luminous, even-toned, and beautiful skin. While instant skin whitening is achievable, there are a variety of ways to obtain that radiance. I've compiled a list of 5 different skin whitening secrets that you may not be aware of, all of which will lighten your skin tone like never before.
Whitening Skincare Secret 1: Keep your skin well moisturized
Korean women do not apply moisturizer as liberally as many do. We warm it up by rubbing it between their fingertips for a few seconds. Then apply it in a downward motion to their entire face.
Any accumulation is avoided when your skin is hydrated. You can use a mild brightening moisturizer. Also, I can recommend even using coconut oil as a natural therapy on your skin every day after a shower. This oil absorbs quickly and leaves the skin feeling silky and nourished all day.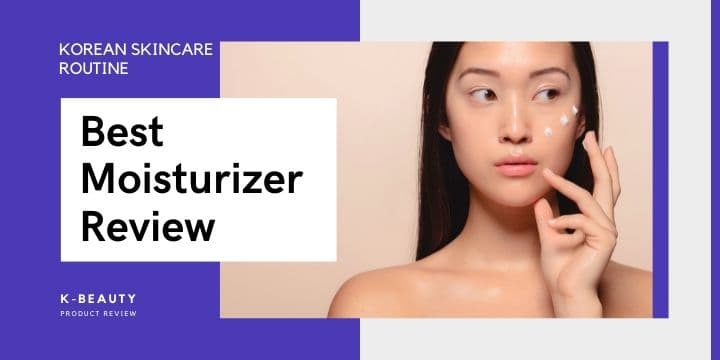 Secret 2: All the dead skin is removed with exfoliation and make you glowing skin
For the best effects, you should also exfoliate your skin in addition to these therapies. Exfoliation removes all of the dead skin on your face. It is replaced by a healthy, radiant complexion that is also revitalized. Salt, sugar, oats, or crushed almonds can all be used to make a scrub at home. Simply apply the exfoliant of your choice to the skin and massage it in circular strokes. To avoid abrasion, make sure your skin is wet. After that, give it a good rinse. If you do this twice a week, you'll have a lovely, polished appearance.
Secret 3: Natural ingredients are the most essential foundation of your treatment
There are a few basic solutions we can try. You may create gorgeous, even-toned skin using these strategies. You can, of course, choose rapid whitening techniques with natural ingredients. However, these techniques have a long-term effect. They have no harmful consequences on the skin.
Lemon Juice
To lighten skin tone, we can use lemon juice because it is a readily available ingredient. It has a positive impact on your teeth, digestion, and energy levels. Furthermore, they have the ability to improve the appearance of the skin. One of the reasons lemon juice has long been used as a skin lightening therapy is this.
How to use :
Apply lemon juice to the face after diluting it. Dry for few minutes and rinse with warm water. The finest outcomes come from doing this process twice or three times per week.
Tomato
This is a classic sunburn and tan treatment remedy. We can use a tomato pack to lighten skin tone and remove any dead skin cells from the face.
How to use :
To make a paste, combine 2 tomatoes, gram flour, and 2 tablespoons lemon juice. Then, every day before you shower, apply this paste on your face.
Lemon and Milk
Milk and lemon are a lovely, well-balanced combination that is soft on the skin. Lemon juice acts as an astringent and milk has amazing hydrating effects.
How to use :
Make a bath and add some milk to it. And squeezed lemon juice into the bath. Allow yourself to soak for around 20 minutes. If you use this cure once a week, you will see tremendous improvements.
Secret 4: Before deciding if skin whitening product is right for you, try it for at least three months
Only by using Korean whitening cream on a daily and regular basis can it be successful. You're unlikely to see results if you use a whitening skin product every other week. If you use a skin lightening lotion every day for three months, you will most likely see results.
While a ten-step Korean skincare routine may seem excessive, Korean skincare programs realize the importance of utilizing products every day in order for whitening results to appear.
Korean ladies use the 4-2-4 method, which involves cleaning their faces with cleansing oil for four minutes, then foaming face wash for two minutes, and finally rinsing with lukewarm water first, then cold water for four minutes. This method not only cleans the face, but it also closes any open pores.
Secret 5: Avoid Hydroquinone, AHA and Glutathione from your skincare products
The active ingredient in many skin whitening products is a hazardous form of mercury. As a result, its use may be harmful to one's health and is prohibited in many countries.
Hydroquinone
Hydroquinone is a prevalent ingredient in skin lightening products, however, it was banned from cosmetics by the European Union in 2000. It works by reducing the formation of melanin. Tretinoin, commonly known as all-trans retinoic acid, is a kind of retinoic acid that can be used to whiten certain areas. It's possible to utilize it alongside steroids and hydroquinone.
AHA
The biological mechanism of alpha hydroxy acid (AHA), which is frequently used as a skin bleacher, is unknown. Sun sensitivity, skin redness, thickness, and itching are all possible side effects. Cosmetics with low concentrations may be utilized like gentle exfoliators. In some trials, kojic acid has been found to be an efficient skin lightener, and it is now legal to use in cosmetics. Redness and eczema are, however, side effects.
Glutathione
The most frequent drug used to lighten skin tone is glutathione, which is taken by mouth. It's an antioxidant that the body naturally produces. As of 2019, it's uncertain whether it actually works. The Philippine government advises against intravenous use due to the potential for negative side effects.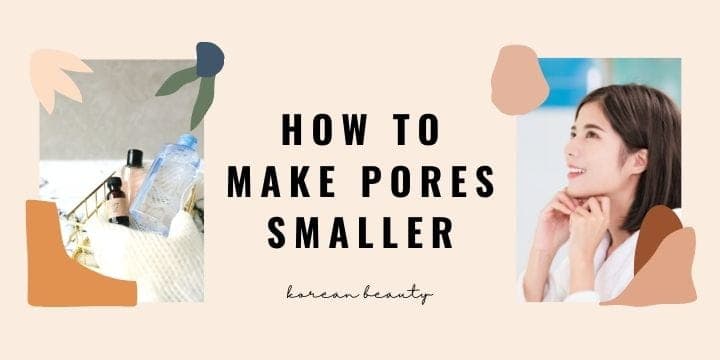 You may also like
Disclosure: This post contains affiliate links. Clicking those links before you shop means that best k-beauty receives a small commission. Please see my full disclaimer for more information.