Trendy Korean Makeup for Tan Skin
Are you inspired by the cute, youthful, natural look of Korean divas having tanned skin? Have you tried the new trend of makeup, the one and only — Korean Makeup for Dark Skin? We bring you some cool facts, ideas, and guides on how you can adopt a Korean-inspired makeup look for tan skin. Read further to learn how you can pick flawless Korean Makeup for dark skin and glam up like the Korean Dark beauties.
Even though I suggest reading all recommendations to find the best fit for your skin type, if you prefer to check the best products first, click the image below to see the reviews directly.
#1 Korean makeup trend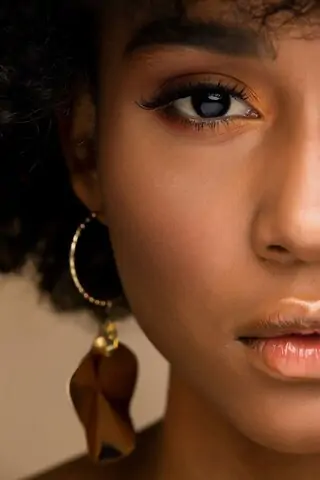 The first thing you will look at is the peculiarities that this particular style of makeup has. Korean Makeup tends to give you a much younger look as compared to the other styles. This is because the texture, shades, and products give a youthful touch rather than make you appear bold and mature.
This is one basic difference in Korean Makeup that makes it unique among the rest of the styles.
#2 korean eyebrows
The second thing we see is their eyebrows. You won't be able to see that conventional arch in their eyebrows or the sharp, pointed, and thin eyebrows that we often see in the rest of the Asian beauties and American divas. Korean beauty tends to have slightly thick and straight eyebrows that give them a much younger look.
Read more about Best Korean Eyeshadow Palette and Eyebrow for K-pop makeup.
#3 korean eye makeup
The third factor we find most alluring in the Korean Divas is their simple eye makeup. Use brown or black eyeliner to accentuate the eyes. Dark brown eyeliner is more commonly used to have a less dramatic look. This is another way of wearing makeup that makes them appear rather youthful than being bold and mellow.
Read more about Best Korean Eyeliner 2021: Liquid, Pencil, Gel, Waterproof.
Now that we've had a look at what makes Korean makeup so different, trendy, and alluring, let us now talk about the tips you can use to adopt a classy, glass skin Korean makeup for dark skin.
#4 natural korean makeup
The fourth factor is the natural texture that Korean beauty displays upon wearing makeup. There would be multiple layers of makeup, including moisturizer, foundation, serum, blush, highlighters, and whatnot. Nonetheless, the texture would be so fine and blended in the skin that the eyes of the watcher would hardly know that it is makeup! Korean makeup gives a natural touch to the users.
Tips For Flawless Korean Makeup for Dark Skin
A prerequisite of any style of makeup is color selection. Unfortunately, not all shades go well with dark skin. This guide will help you learn what shade goes well on tan skin, with what part of the face.
Moisturizer
Before applying anything to the face, make sure that you moisturize it. Some of the facial products tend to make skin dry so that it appears oil-free. Many of such products tend to make your face lose its substantial moisture. So, be worry-free about what you apply to your face and use moisturizer to keep your skin hydrated.
Read more about the Best Korean Moisturizers For Dry, Oily, Acne-prone Skin.
The base
The foundation is usually applied as a base upon which we apply the rest of the makeup. For a diva with tan skin, Etude House offers a wide range of shades that go best with a dark complexion. You can try based on the color of your skin, Ivory, Warm Ivory, Honey, Natural, Almond, Warm Beige, and Chestnut.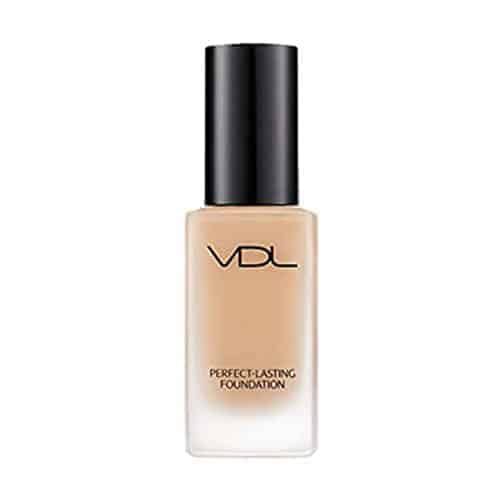 Try K-beauty Cushion foundation for a flawless finish with a natural touch as the Korean beauties have for much dewy skin.
Contour
Etude provides contour palettes, cushions, and gradation wheels for Korean Divas having dark skin with a hunch of tan. The wheel provides deep and natural contouring for people of all ages. So, if you're an oldie or a youngster, you can choose this without a doubt. It also goes well with all skin types so you don't have to worry much before you opt for it. Choose this contour stick and palette without hesitation and pull out a look the Korean K-pop stars have.
You can also try Korean brand Too Cool for School's art contour powder to glam up like the Korean Divas.
Lip Tint & Lipstick
You have two things to ensure here.
#1: The gradient lip
Korean beauties slay their makeup look with a lip tint that appears in gradient. They have two shades, one light and the other slightly dark to enhance their lips, giving them a gradient tint.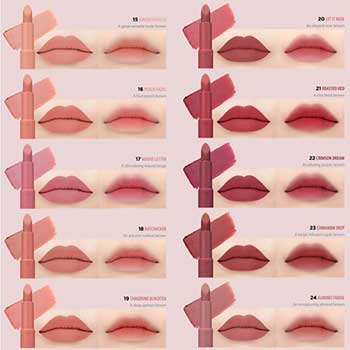 Pro-Tip: Use a darker shade on the outside while a lighter one on the inside of the lip to adopt a perfect K-Pop Makeup look.
#2: The shades that go well with tan skin
Not all colors go well with the alluring tan skin of the Korean Divas. You have to be quite wise here. We bring you some shades that do well on tan skin.
Nude
Shades of purple like walnut
Brown such as caramel
Metallic reds with deep wine tint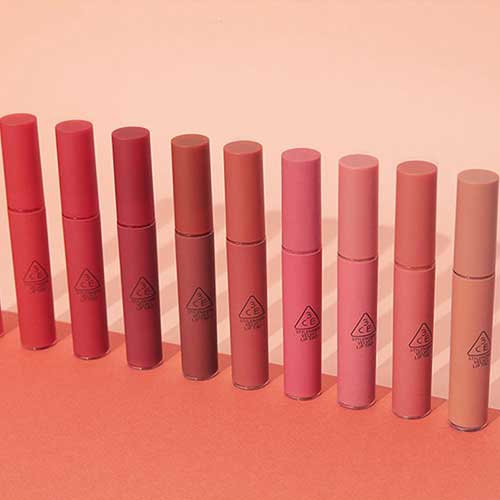 Korean Makeup Tutorial for Dark Skin on Youtube
If you want to try the Korean style of wearing makeup for your lips, you can check out the following links and adopt a Korean-beauty-Inspired makeup look.
The Verdict
Understand that your true beauty is what lies within you. These makeup tutorials, guides, and tips are only to enhance your already existing beauty. K-Pop stars and other Korean divas are seen to carry their tan skin like a crown. The makeup that they wear only enhances and uplifts their natural aura. You can pick their style with the guidelines mentioned above or with the Korean makeup tutorials available all over youtube, but what is essential here is not just accepting your natural charm and complexion but also embracing it like it's a crown.
So, try the new, trendy Korean Makeup for dark skin and be the diva that you really are!
You may also like:
Disclosure: This post contains affiliate links. Clicking those links before you shop means that best k-beauty receives a small commission. Please see my full disclaimer for more information.