Even though I suggest reading all recommendations to find the best fit for your skin type, if you prefer to check the best products first, click the image below to see the reviews directly.
What is a moisturizer used for?
From the 10 steps Korean skincare routine, if I had to only use one product, I will definitely choose a moisturizer. Keeping the skin hydrating reduces troubles and prevents aging. Acne, whiteheads, and small pimples often appear not because they are oily, but because they dehydrated. If you use a moisturizer that suits your skin, you can have smooth and transparent skin. Plus, whitening and wrinkle improvement as well you can expect with active ingredients in it. So, let me share the best 3 Korean moisturizer review.
How to choose the best moisturizer? 
When choosing a moisturizer, I consider my skin type, current skin condition, and season. This is because products that don't fit my skin can make the skin condition worse. For example, if a person with Acne-prone skin uses a moisturizer containing a component that blocks pores, it can cause more breakouts. So, I recommend checking the ingredients that help your current skin concerns and find the right product. See the ingredients for purposes to find the best moisturizer.
When should I apply moisturizer?
Moisturizers are typically applied in the final stages of the skincare routine. This is because moisturizers form a film on the surface of the skin to keep moisture from disappearing. So, If moisturizer is applied first, major ingredients in other skincare products such as serum/essence/ampoule/eye cream cannot penetrate into the skin. But there's always an exception. Depending on the season, especially in the summer, I sometimes replace moisturizers with serum or sheet masks. I use them every morning and evening.
Best Korean Moisturizer Review
Here are the best 3 Korean moisturizers loved by tons of Koreans. I considered the ingredients, price, effectiveness, and others when making the list.
Purito Deep Sea Pure Water Cream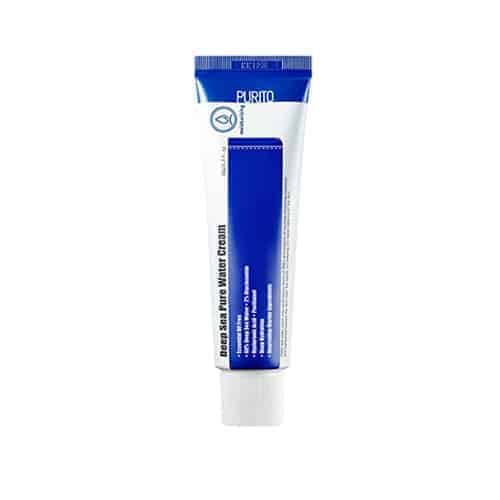 Ingredients ⭐️5.0
This is an all-in-one-moisturizer especially for brightening and wrinkle care. Not only does it moisturize the skin with Arginine, but it also contains Niacinamide (Vitamin B3) to brighten the overall skin tone. Plus, Niacinamide is great for troubled skin by helping to reduce acne in maintaining good oil and moisture balance. Adenosine is an active ingredient known for its effective fine-lines care. And Panthenol protects and strengthens skin barriers to recover irritated skin and decrease the sensitivity.
Uses ⭐️5.0
The texture of Purito Water Cream is between cream and gel that applies smoothly without being heavy. There is a lot of moisture and an average amount of oiliness. So, It seems that it can be used not only for dry skin but also for oily skin that lacks moisture from inside. The absorption was fast and not sticky at all, so even if you apply it twice, you can apply makeup without any problems. It's buildable. What's more, I loved how the moisturizer was in a tube that is much better for hygienic uses. Because it has a subtle aqua-like smell, I recommend it especially for people who do not like strong scents.
Results ⭐️5.0
When applied twice a day in the morning and evening routine, my dry skin was moisturized for a long time. In-between seasons like now, my skin tends to become extra sensitive. But the redness calmed down a lot and whiteheads reduced. There was no noticeable change in fine lines improvement, but the best part is that it filled my sensitive skin with hydrating without any trouble.
Price ⭐️4.5
It's great to be able to buy a moisturizer full of good ingredients for $16! The 50g capacity is enough to be used for more than a month and can be purchased at about $10 during the sale season at the K-beauty online shopping malls like YesStyle, Style Korean, and Stylevana.
Clean Beauty ⭐️5.0
Purito is a representative Korean Vegan & Cruelty-free cosmetic brand. Because they use only EWG safe ingredients and No paraben, No PEG, No Fragment, and No Mineral oils, pregnant women and children can use them with confidence. Of course, it's suitable for sensitive skin to
#brightening #hydrating #anti-aging #vegan
CHECK PRICE
Cosrx Advanced Snail 92 All In One Cream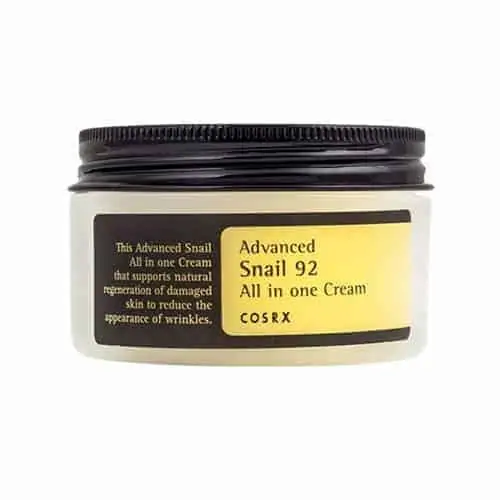 Ingredients ⭐️5.0
Snail Secretion Filter, which is often found in Korean skincare products, brightens skin tone and helps regenerate damaged skin such as acne. Hyaluronic Acid and Betaine in the cream replenish moisture and it soothes irritated skin with Allantoin ingredients. Like the product's name, it is a multi-functional cream. COSRX all-in-one fusion moisturizer contains Adenosine ingredients and can take care of anti-aging.
Uses ⭐️4.0
It is a gel-like moisturizer. During winter, I felt that it did not have enough moisture for my dry skin. So, I recommend using it in the summer if you have dry skin and I think it's a moisturizer that fits oily skin well because of the high content of snail mucin. When I first applied it, the texture was a bit sticky but the absorption quick. It was almost odorless. If you're sensitive to scent this moisture will be perfect for you.
Results ⭐️5.0
Overall, I liked how there was no irritation on my sensitive skin but I needed more moisture. Thus, I used it as special care like a sheet mask by putting a lot of mixed cream and toner on cotton pads and put it on my cheeks and chin. It is a light gel-like moisturizer that can be recommended for oily acne-prone skin rather than dry skin.
Price ⭐️4.5
Considering that most moisturizers are 50g in weight, $17 for 100g can be seen as buying two products. It is the best budget Korean moisturizer for oily acne-prone skin.
Clean Beauty ⭐️4.5
Cosrx is a Cruelty-free Korean cosmetic brand that is well known to foreign customers from all around the world. They have many vegan-friendly products as well (not all products though). The moisturizer is simple with a total of 18 ingredients. As the number of ingredients increases, the probability of irritation to the skin increases. All of the ingredients are hypoallergenic and green level by EWG safety, so sensitive skin can use it. Also, It is Essential oil-free, Fragrance-free, Paraben-free, Sulfate-free, PEG-free.
#hydrating #clean #anti-aging #cruelty-free
CHECK PRICE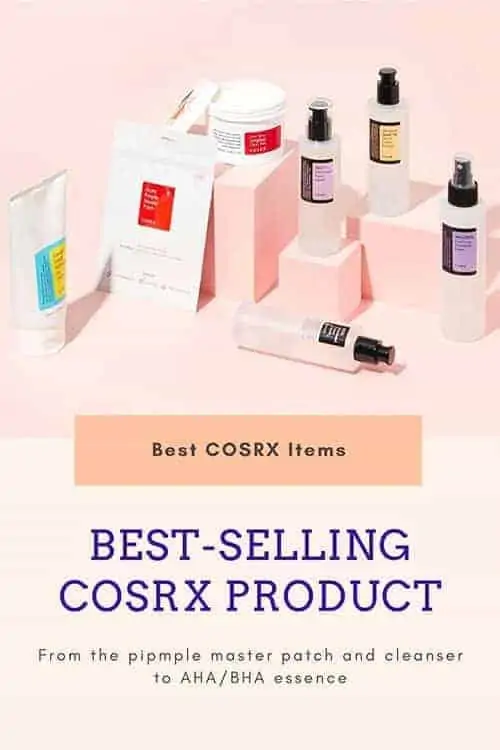 Klairs Rich Moist Soothing Cream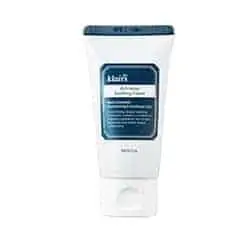 Ingredients ⭐️5.0
This is a moist soothing cream for rough and sensitive skin with a bunch of skin-calming ingredients such as Beta-glucan, Centella Asiatica Extract, and Aloe Barbadensis Leaf Extract. In addition to Hydrating, there are ingredients like Vitamin C to help with Wrinkle Care, so it is a total care moisturizer. However, note that shea butter in the cream may be a good hydrating ingredient for dry skin, but for oily acne-prone skin, it may block pores and cause trouble. For sensitive skin, it is important to note that it contains six essential oils like Lavender oil and Lemon Peel oil.
Uses ⭐️5.0
The moisturizer is a combination between Cream and Balm, the oiliest product among the three on the list. Take into consideration that if you have oily skin, it's best to be used in small quantities. The moisturizer applies smoothly and is absorbed quickly like an ampoule. It has few scents and is hygienic because it is from a tube type.
Results ⭐️5.0
When I applied it like a sleeping pack as a Night Care Routine, it stays moist until the next morning. However, if you have dryness from the inside of your skin, it is recommended that you apply moisture essence or ampoule first before using this cream
Price ⭐️3.5
It's not cheap, but it's worth using if you're looking for a soothing cream that maintains a good moisture-oil balance.
Clean Beauty ⭐️5.0
Klairs is a vegan & eco-friendly brand for sensitive skin. It is loved overseas, and not all products are Vegan-friendly, but this soothing cream is Vegan and Cruelty-free. Not all ingredients are EWG green level, including essential oil, but if your skin is not sensitive to aroma oil, there should be no problem at all.
#hydrating #anti-aging #vegan #cruelty-free
CHECK PRICE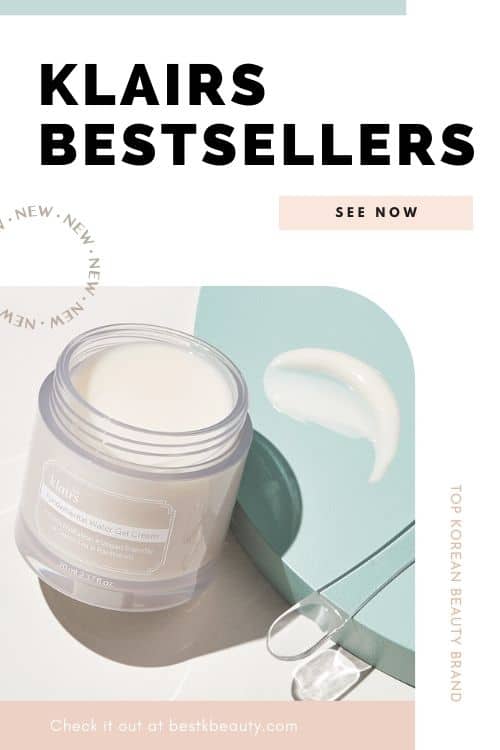 You may also like