Does your skin feel congested? Pores look enlarged? Does your skin feel more textured than usual? Yes? then you are experiencing a common case of clogged pores. Everyone has pores. Not only is It a path for our hair to grow out of, but It is also a path for our sebum to travel to the surface of our skin. This sebum acts as a natural hydrator and protector. In addition, When the pathway for our sebum becomes Clogged, our sebum becomes trapped. As a result, manifesting as either sebaceous filaments, whiteheads, or blackheads. Clogged pores are a frequent issue all skin-types suffer with and for those who want their skin to stop looking like a strawberry. Let me introduce you to the Best Korean beauty skincare for Blackheads (Clogged Pores).
Best Korean Skincare Products For Blackheads
What are Blackheads?
Blackheads form when our pores become blocked towards the surface of our skin. This mixture of trapped sebum and dead skin cells creates a small bump called a Comedone. In addition, If the skin on top of the bump stays closed It's called a Whitehead (Closed Comedone). If not, and the bump is exposed to air, this oxidation causes the bump to turn dark. Therefore, forming what's known as a Blackhead (Open Comedone).
How do you get Blackheads?
With much debate, there are numerous of factors that increase the chance of blackheads. More often than not, the culprit is anything that aids the excess production of sebum, lipid peroxidation (Thickened Sebum), mixed with a build-up of dead skin cells. Whether It be makeup dying out the skin, thus signaling it to produce more oil. Or also, the already dry skin that doesn't know how to keep moisture and shed dead skin cells. Every skin-type poses the possibility of Clogged pores and Blackheads.
Get Latest News & Coupons for K-beauty Products
How to Remove Blackheads?
Throughout the years, the Skincare Industry has been flooded with misleading products that supposedly remove Blackheads instantly. Whilst, pore-strips, and physical peeling masks can be satisfying. They are often too harsh and usually, do more harm than good. What's more, these products don't make It clear how often they should be used and for which skin-type they are suitable for. In the end, you end up over-stripping the skin and damaging the skin barrier.
Unfortunately, there is no sure way to remove blackheads completely in a short period of time. Your best option is to find gentler products that work by preventing and removing blackheads in the long run. The most foolproof method for removing blackheads and overall clearer skin is :
First, Cleansing oil,
Second, Chemical/Physical Exfoliation
Third, Skin Balancing.
Cleansing Oil
Cleansing Oil is an amazing tool for Removing Blackheads and breaking down our thickened sebum. As you may know, water is not Oil-soluble, and therefore, water-based cleansers need surfactants to help bond to our sebum. An Oil cleanser, however, can help break down our existing sebum whilst also drawing the excess lipids out of our pores.
Having said that, It's important to find the right Cleansing oil for your specific Skin-type. Choosing the wrong oil or applying it incorrectly could potentially lead to more clogged pores or breakouts. It is also safe to note, that some skin can be sensitive towards natural oil so make sure to patch test a product beforehand.
For dry skin, opt for Oil cleansers high in oleic acids such as Avocado oil, Olive oil, Almond oil, Argan oil, Marula oil etc.
For oily skin, opt for cleansers high in Linoleic acid such as Safflower oil, Sunflower oil, Hemp seed oil, Rosehip oil, Sea buckthorn oil etc..
How to Apply:
Firstly, apply 2-3 pumps onto dry skin and massage into the face for 30 seconds.
Next, add some warm water to emulsify the oil and massage again for another 30 seconds before washing off.
For Blackheads: Repeat this process but this time use 3-4 pumps of cleansing oil.
Now, massage oil into dry skin using a tool or hands, focusing on the specific areas with clogged pores for 1-2 minutes.
Then, add warm water to emulsify the oil before washing off.
(Optional for Dry skin) Lastly, Use an additional gel/water based cleanser to remove any leftover residue.
iUNIK Calendula Complete Cleansing Oil
Ideal for normal, oily skin
Highlighted ingredients: Sunflower seed oil, Canola oil, Jojoba seed oil
Like most of IUNIK products, this cleansing oil has a very minimal ingredient list compared to most. In addition, It contains 5 main natural oils to both cleanse the skin whilst also moisturizing and protecting the skin barrier. Although the oil is thicker in consistency, It is easy to wash off and removes water-proof makeup and blackheads effectively for all skin types.
HANSKIN Cleansing Oil and BlackHead (PHA)
Ideal for combination, oily skin
Highlighted ingredients: Jojoba seed oil, Tea Tree Leaf Oil, Olive Oil
I recommend this product for people with Oily or Combination oily skin. This product is extremely light-weight and does a great job controlling sebum and removing blackheads. Additionally, It removes makeup quickly without leaving residue. Having said that, This product contains fragrance which can be irritating, especially for the eyes. However, the smell is barely noticeable and because you are washing it off, It is less of a risk.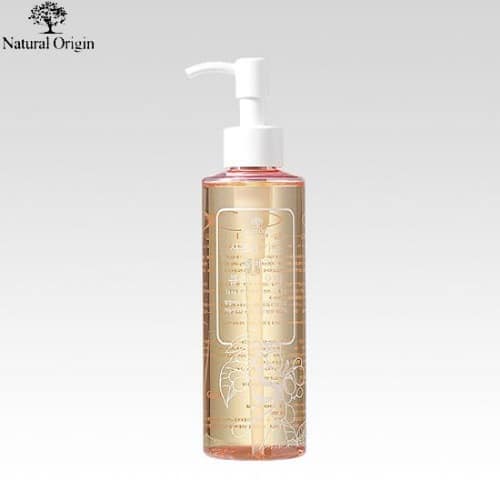 HANSALIM Natural Origin Soap Berry Cleansing Oil
Ideal for combination, oily skin
Highlighted ingredients: Olive oil, Sunflower seed oil, Alpha-bisabolol
This is a great cleansing oil for people with Dryer skin. Its main ingredients are Soapberry oil and Olive oil which are effective for cleansing and removing blackheads. In addition, despite Its potentially heavy ingredients this cleansing oil is light-weight and washes off easily.
Exfoliation
For those who are sensitive to Cleansing oil or are looking for the next step to removing blackheads, exfoliation is the way to go. To begin, Exfoliating is the process in which we remove excess dead skin cells, sebum, and dirt aiding our skin turnover rate. What's more, exfoliating helps prevent our pores from becoming clogged therefore decreasing our chance of blackheads.
There are two main types of exfoliation:
Physical:
Firstly, Physical exfoliation. This includes Clay masks, Scrubs, Pore-strips, and Brushes, etc. This method is often much harsher and can give you quick yet temporary results. It is also recommended not to do often as It can easily damage the skin barrier.
Chemical:
Secondly, is Chemical exfoliation. This includes AHAs, BHAs, and PHAs. This method is much gentler and works to prevent whilst giving long term results.
Whilst AHAs and PHAs are good for exfoliating the top layer of skin. Like Cleansing oils, BHAs are also oil soluble. This means they penetrate deep within the pores targeting blackheads.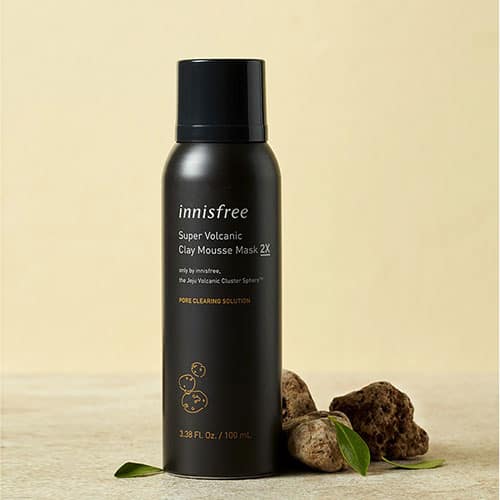 INNISFREE Jeju Volcanic Clay Mousse Mask
Ideal for combination, oily skin
Highlighted ingredients: Jeju volcanic clusters, Salicylic acid
This product works by drawing the impurities in our pores to the surface of our skin. In addition, It Includes AHAs and BHAs to chemically exfoliate. Unlike most clay masks, this product isn't overly stripping and Is very easy to wash off.
How to use:
After cleansing, apply an adequate amount all over the face or on troubled areas. Then leave on for 15minutes or until semi-dry before washing off.
COSRX BHA Blackhead Power Liquid
Ideal for combination, oily skin
Highlighted ingredients: Willow bark water(BHA), Betaine Salicylate
The Cosrx BHA power liquid is a cult favorite. Much like Its name It contains 4% BHA to dive deep into the pores clearing blackheads. Furthermore, It contains the added ingredient of niacinamide to help balance the skin. Nevertheless, This product can be irritating and should therefore be used less frequently until your skin builds up a tolerance.
How to use:
After cleansing, apply a few pumps directly onto the skin or onto a cotton pad. I also like to saturate a cotton pad and use it as a pore mask for a few minutes.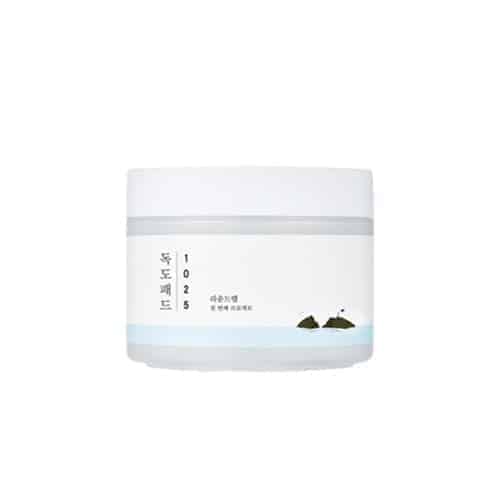 ROUNDLAB Dokdo Toner Pads
Ideal for combination, oily skin
Highlighted ingredients: Sea Water, Sugar Cane extract, Gluconolactone(PHA)
This is a great Daily exfoliator for all skin types to help prevent blocked pores. Not only does It chemically exfoliate using PHA but it also physically exfoliates using a gauze material.
How to use: After cleansing, swipe gently across the skin and tap in any excess product. You can also use this as a mask on specific areas.
Skin Balancing
After all the Cleansing and Exfoliating, It's vital we deliver nutrients back into our skin. This will ensure our skin stays well balanced and will ultimately decrease our chance of forming new blackheads. These ingredients can differ from each skin type but generally, whether It's Oily or Dry skin, they can all benefit from some extra hydration, anti-oxidants, and Sunscreen.
Another way in which our pores become clogged is from lipid peroxidation. This is when our sebum becomes oxidized from either UV rays or environmental stressors. This consequently, makes our sebum thicker, therefore, becoming comedogenic.
Hydration
Firstly, hydration. Adding hydration into your routine will ensure the skin stays well balanced and doesn't overcompensate by creating more oil.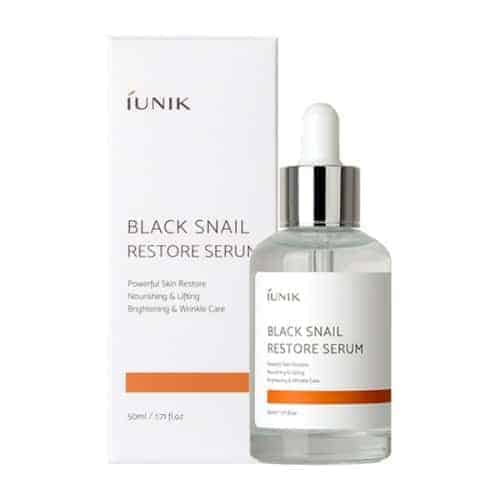 IUNIK Black Snail Restore Serum
Ideal for combination, oily skin
Highlighted ingredients: Snail secretion filtrate, Lactobacillus,
The IUNIK Snail Repair Serum is a Game-changer. It's excellent for all skin types and Includes 70% of Black snail secretion filtrate. Known as the 'Korean retinol' This product not only helps the skin retain moisture for a long period, It also helps brighten the skin and reduces signs of aging.
How to use:
After toner, apply an adequate amount onto face and pat in.
Anti-oxidants
Secondly, anti-oxidants. Anti-oxidants not only help fight against free-radicals, they are also known to slow down lipid peroxidation.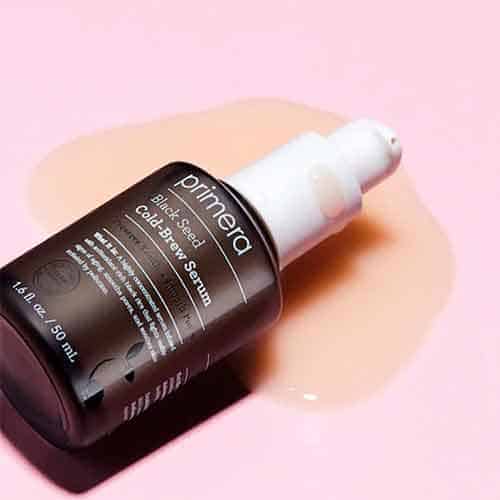 Primera Black Seed Cold Brew Serum
Ideal for combination, oily skin
Highlighted ingredients: Antioxidant-Rich Black Rice Cold Brew, Madecassoside
This Serum's main ingredient is black rice which is packed with antioxidants to help protect the skin from pollution whilst also slowing down lipid peroxidation. Moreover, this ingredient is also known to reduce signs of aging in addition to strengthening the skin barrier.
How to apply:
After applying toner, Apply a small amount onto hands and pat into skin.
Sunscreen
Last but not least, Sunscreen. This is another crucial step to prevent our sebum from becoming comedogenic.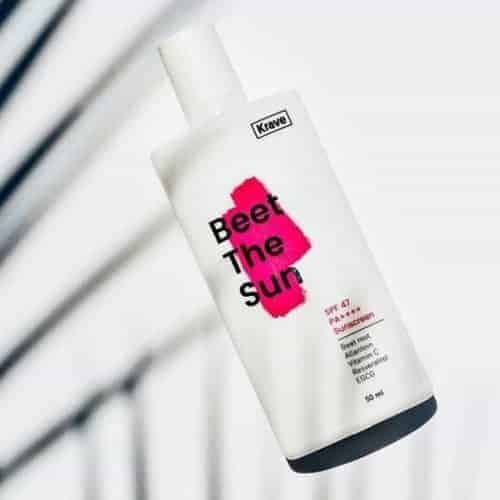 KRAVE BEAUTY Beet shield
Ideal for combination, oily skin
Highlighted ingredients: Sunflower seed oil, Canola oil, Jojoba seed oil
This sunscreen is charged with beetroot extract which is high in antioxidants ready to protect your skin from outdoor stressors. It's an incredibly lightweight formula, that doesn't leave a white cast or leave the skin feeling sticky. But if you have sensitive oily skin, test it before purchasing because chemical sunscreen can react to sensitive skin sometimes.
How to use:
After moisturizer, apply a generous amount onto the face. It is recommended to wait at least 15 minutes before going out into the sun.
YOU MAY ALSO LIKE
Disclosure: This post contains affiliate links. Clicking those links before you shop means that best k-beauty receives a small commission. Please see my full disclaimer for more information.