Korean cosmetic has truly come of age, with sophisticated and affordable Korean skincare and makeup products that appeal to K-Beauty obsessive. Korean beauty brands can leave people intrigued and exasperated at the same time by meeting the consumer's stringent standards. If you are one of those youngsters very delighted on exploring K-beauty products, you are in the right place. Let me introduce the newest K-beauty brand, Neker, and what they have for skincare and makeup. It is unique, creative, and have super-modern packaging.
K-Beauty Products By Neker
Get Latest News & Coupons for K-beauty Products
Color Suede Lip Lacquer
Neker is a Korean cosmetic brand made by Chuu that is one of the most popular Korean fashion online stores with worldwide shipping. Neker's makeup and skincare items are significant like K-beauty products are known for their effectiveness and multi-beneficial.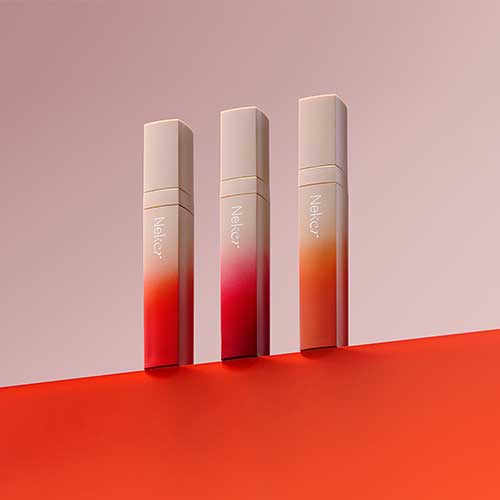 Neker Color Suede Lip Lacquer
Price: $15.20
Color:
Sponge Beige, Blur Rose, Trim Burgundy, Innerglow Red, Crop Orange, Fresco Chili
First, It's the lip lacquer. If you like the lip makeup with a matte finish like me, I could say this is the perfect fit. Not only an intense color but the thick-cream-like formula also helps to keep your lips lively. Even though it's matte lip lacquer, still smooth and hydrating. With 6 shade, you can choose from the natural soft color tone to burgundy red for a chic finish. Moreover, it will last all day long with it's highly pigmented color.
Let's try Kpop idols makeup with the pretty tinted lips that are truly an art. For more best-selling Korean lipsticks & lip tints check this post.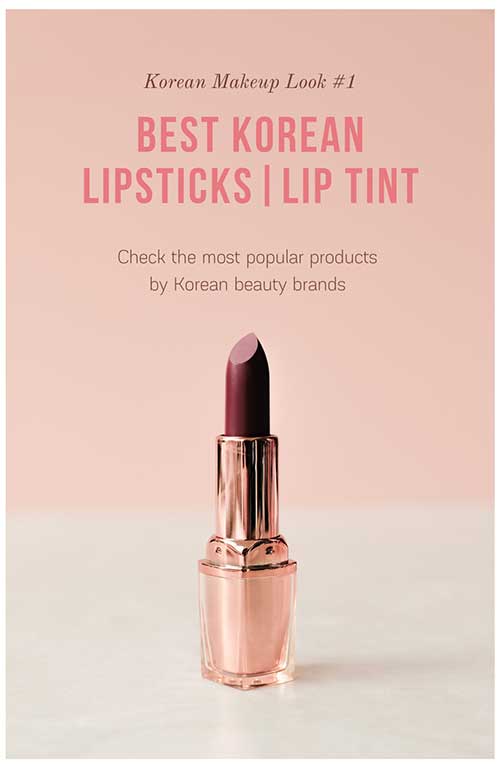 FX Cushion Foundation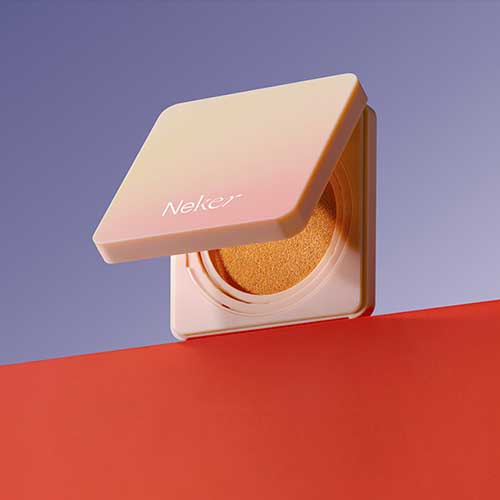 Neker FX Cushion Foundation
Price: $32.10
Color:
21 Light beige, 23 Natural Beige
Good makeup is never complete without perfect skin that is also one of the reasons why K-beauty products are getting more popular in the world. The Korean foundation covers dark spots and makes skin tone-up while it is nourishing enough for the skin to make it clear from the inside out to its deepest layers. 
Neker's full coverage cushion foundation has a light texture that makes you can build up with layers for smooth and glow skin. There're two colors, 21 Light beige/ 23 Natural beige, match your skin tone for a flawless result like a second skin! What's more, with various natural oils like rosehip oil and evening-primrose oil it moisturizes and helps to calm the damaged skin.
Lastly, the puff is very soft and antibacterial. But don't forget to wash it often using a cleansing water.
Neker FX Beauty Balm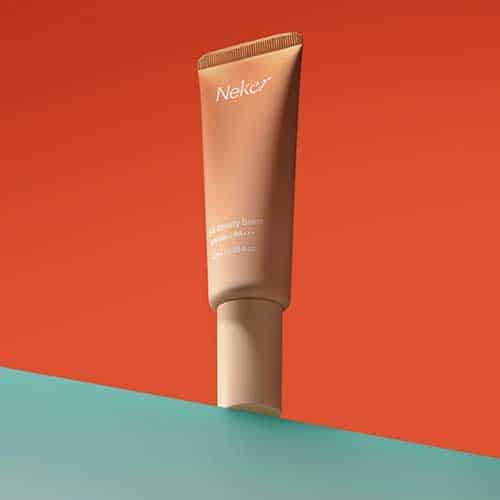 Neker FX Beauty Balm
Price: $17.70
Color: Beige
This is the all-in-one beauty base. If you prefer a light and look younger makeup, it's right for you by getting the coverage you want and It will look natural from up close. Furthermore, I could recommend this who has sensitive skin struggling to find a makeup base without any potentially harmful ingredients. Zinc Oxide and Titanium Dioxide are known as SPF ingredients used in a physical sunscreen that is better than chemical ones for sensitive skin(Here, check the ingredients to avoid if you have sensitive skin). Besides, active ingredients like Niacinamide and Adenosine and natural extracts like Jojoba seed oil and Damask rose energizes your skin to make it more firm and smooth, and nourished.
Neker FX Serum Mist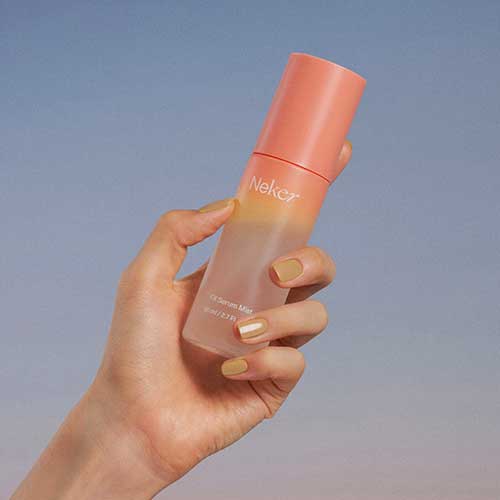 Neker FX Serum Mist
Price: $18.60
80ml
I think the mist is an essential item in the cosmetic pouch of Korean women, especially in the winter season. Not only it soothes the skin but it gives also youthful skin with a glowing effect. Neker 2-in-1 Serum with water and oil balance helps to hydrate your skin and fix your base makeup as well. Before using, mix the layer of light water and nourishing oil.
The best part of this serum mist for me is the thin mist through the spray. Plus, many hydration ingredients like Shea butter, Allantoin, Vitamin E, and natural extracts make my skin refreshed and glowing instantly.
So far, I reviewed the newest K-beauty brand, Neker products. It has natural ingredients in it which makes it more effective and less harmful. Why don't you pick one up and try :)?
You may also like
Disclosure: This post contains affiliate links. Clicking those links before you shop means that best k-beauty receives a small commission. Please see my full disclaimer for more information.