What do you prefer, a natural clay mask or a store-bought product, to glorify your skin? Because what we put on our faces say as much about who we are and where we stand. Face masks have a variety of forms that they come in and has consistencies, for example, clay masks, hydrating mask, gel masks, wash-off masks, overnight masks, and so on. Here we will talk about the most popular Korean clay face masks that are incredibly easy to make at Home and helpful for healthy skin.
What Natural Clay Face Mask is
Clay face masks have a thick clay-like consistency, best for counteracting acne. It draws all the dirt out of the skin and helps in tightening the sagging skin. It adds glow to your skin by exfoliating dead skin cells from the face. You need not worry about spending money on expensive masks available in the market anymore. Homemade natural face masks can give you the same comfort and excellent results even it's fresher. All you have to do is make a mask with ingredients that might already be available at your Home. 
Is there anything more soothing than a smooth, profoundly cleansing cooling Korean face masks that fill your skin with gentle love?
Your Skin Type Determines the Frequency of Use
Korean women are believed to have unsurprisingly good skin as they are ultra conscious about the products they use for skincare. DIY Korean clay masks are an absolute time-saver, they give your skin an instant glow. Using this mask is a signature Korean beauty regimen that gives you ultra-radiating fresh skin. The perfect homemade natural clay masks are more eco-friendly as you may have noticed that it contains plants and grains as key ingredients. 
How often you can apply this natural clay mask depends upon your skin type. DIY natural clay masks are free of any harmful ingredients to be used daily, but those with sensitive skin might not overuse it because it can potentially make your skin develop redness. That is not always necessary because it can do its magic even if you use it one or two days per week. It helps you maintain a radiant complexion. 
Personally, I love a natural clay mask more than a sheet mask due to the non-chemical skincare method, so for my sensitive dry skin, I use it 2 -3 times a week with different natural ingredients for soothing and fresh skin tone.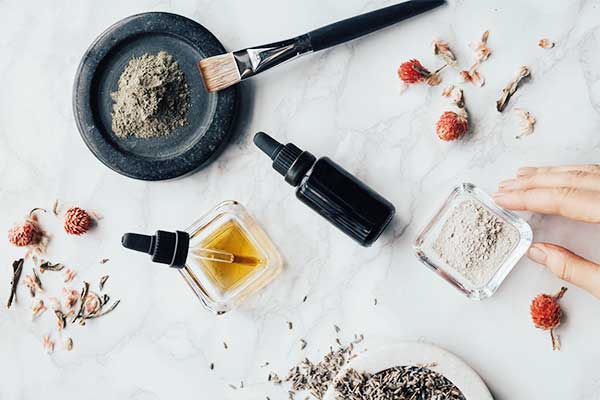 DIY Natural Clay Face Mask
Clay face masks are multi-purpose and suit every skin type in general. It does not cause any redness or irritation. That is why it is preferable for all skin types. These masks are versatile and can be used for both acne and signs of aging. If you want to get rid of them, then a DIY clay mask is what you need to try. 
The Korean face mask is best among clay masks that help minimize the appearance of pores on your skin by getting rid of dead skin cells around them and absorbs excessive sebum. Get glowing skin with the natural clay mask that addresses troubled skin, moisturize dry skin, and a lot more.
One of the best benefits of a clay Korean face mask is that it saturates your skin with its nutrients. For that reason, clay masks contain minerals that your skin craves. The moment your skin absorbs the cover, nutrients flow into your skin and make it look brighter and smooth enough. 
Best Thing About Natural Clay Mask
This DIY Korean face mask is all-natural and super easy to use. If you face issues using market face masks, all you need is to stay away from sharp tearing scrub masks that are not suitable for sensitive skin. The natural clay mask gives you a gentler deep clean without using sharp grains. The best among them are Korean clay masks that are silky smooth face masks.
You can apply it topically on your skin without the risk and fear of side effects. If you are using DIY face masks, you must keep in mind that it may not provide the fast or instant result, as it focuses more on practical long-term effects. Moreover, natural face masks are super easy to make; you can make it from the natural ingredients that might be right in your Home.
Most Popular Natural INGREDIENTS in Korea
Oatmeal
Green tea
Rice Bran
Kelp
Job's tear
Mungbean
INSTRUCTIONS
Prepare the bowl and brush.
Add three teaspoons of natural powder.
Then the powder should be mixed with water in a 1:1.5 ratio. You can adjust the volume of water according to the texture you prefer.
Apply the mixture while using a brush. 
Remove the mask after 15 minutes.
Clean your face with lukewarm water and feel the difference.
Effect of Natural Ingredients For Skincare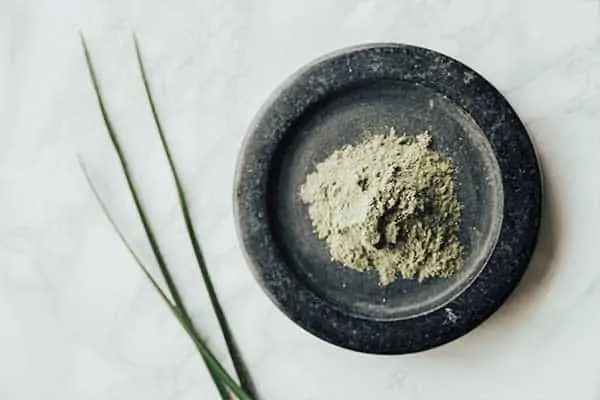 Oatmeal | Hydrating
Oatmeal is an ultra, cheap product that is readily available everywhere. It helps cure acne problems and is suitable for dry skin. Grain has brilliant properties that soothe itchy, dry, and irritated skin. Oatmeal is useful for acne-prone skin because it removes excessive oil. What's more, Oatmeal can be mixed with other natural ingredients adding hydration and applied on sensitive skin as it's one of the mildest ingredients for skincare.
Green Tea | Brightening
The clay face mask has Green tea powder that has 16 types of amino acids to provide hydration to the skin and keeps it moisturized to give a glow to your skin. It instantly refreshes dry skin and delivers a cooling sensation that will aid in the makeup application smoothening. Also, it's good for reducing blemishes.
Rice Bran | Fresh Skin-Tone
Rice bran extract is very rich in vitamin E and fatty acids. It keeps the skin hydrated and helps it retain moisture. It can be productive because it helps tighten pores and also makes your skin glow. In Korea, using rice water and rice bran is a common way of whitening their faces since the Joseon dynasty. So you can easily find Korean beauty products with this ingredient like The Face Shop Rice Water Bright Light Cleansing Oil and I'm From Rice Toner.
Kelp | Soothing
Kelp is rich in antioxidants. Not only it makes the skin soft and hydrated but it also is known to help tightening pores. Kelp clay mask is a bit different to use it. Add power and mixed with water in a 1:1 ratio. It's ok even if you can see caky powder. Then, put it in the fridge for 10-15 minutes and apply it on your skin to maximize the cooling effect for a refresh.
Mung Bean | Anti-Blemish
Mung Bean has deep cleansing and exfoliating properties that you make you get rid of acne. Its skin lightening properties make the acne scars fade.
Job's Tears | Tightening
Job's Tears Extract moisturizes and renews skin. It is Vitamin B3 rich, which helps giving your skin a radiant look and evens out the complexion. Due to the presence of peptides in it, job's tears tightens the skin and is best for preventing the signs of aging. It's one of the most popular ingredients in Korea for a natural clay mask as a special skincare.
Where and how to get the natural powder for skincare
DIY Face Mask recipe includes only natural ingredients so that you can make it right in your kitchen. You do not have to break the bank or spend a large amount of money in the beauty salon. You can easily find all the ingredients at any near grocery store near you. So, get rid of all the toxic products and be ready for an easy at-home glow. Making masks out of natural products can be very convenient because the ingredients are easily available to order online at an inexpensive rate.
Benefits of DIY Clay Mask
These Korean clay masks are homemade, so you have a better understanding of the ingredients. You can easily customize the ingredients according to your skin's needs by adding elements that are beneficial for your skin. The organic products are used in these clay face masks which means you can use it without fear of side effects or preservatives. But don't store your mixture in a jar in the fridge that could cause decomposition.
DIY clay masks are comparatively easy to make, and it relatively won't cost you much compared to commercial covers. As natural clay masks are without any harmful products, you can use them daily without worrying that you overloaded your skin with too many ingredients. By making natural clay masks at Home, you avoid using polyethylene for packaging; thus, you contribute to an eco-friendly environment. 
You may also like