One of the topics all skincare lovers can talk about all the time are new Korean skincare trends and products. This time I made the list of new Korean skincare products 2020. June was always the best month of the year for me. It always meant the end of the school year, festivals, and time to plan summer travels. This summer is already here in all its glory, but different from what we all expected. With pandemic in the background and travel restrictions, honestly, I miss the usual summer excitement. Who doesn't? On the positive note, however, these last weeks meant more free time than usual. I had more time to keep up with recent trends and new Korean skincare products released in 2020. I was thrilled to see that Korean beauty brands truly brought their game this time!
Some of the new Korean skincare I have discovered this June made this summer much more bearable and exciting! It was difficult for me to choose the top ones, but I have narrowed it down to 3 biggest hits and all of them are fragrance-free! Here are my new Korean skincare discoveries that I loved and will surely use it for a long time.
new Korean skincare products 2020
TOUN28 HEV/UV DEFENSE PROTECTOR SPF 50+ PA ++++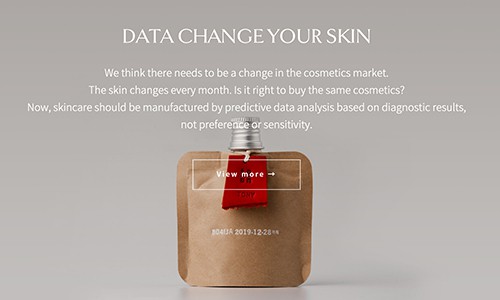 Although the name of the product seems long and complicated, the one word to describe this brand is "simplicity". TOUN28 is a new Korean cosmetic start-up that offers simple and organic formulas. Customers can sign up for monthly skincare subscription service to customize products to their individual needs. The startup collects information from a customer and manufactures organic products tailored to the skin condition and environment. Customized skincare will be more and more popular and I am glad that Korean beauty start-ups are part of this.
You can check the quality of their products first by purchasing one of the ready-to-buy items. That is how I found their "blue light" protector. It immediately made my list as the new Korean skincare discovery.
The first thing that truly spoke to me was the packaging. One of the brand main missions is "Less plastic". They have managed to develop packaging from recycled paper, which is incredible. It is light, environment-friendly and I am impressed by the brand and their focus on sustainability. However, the main reason I consider Organic HEV/UV DEFENSE PROTECTOR a new Korean skincare product is "blue light" protection.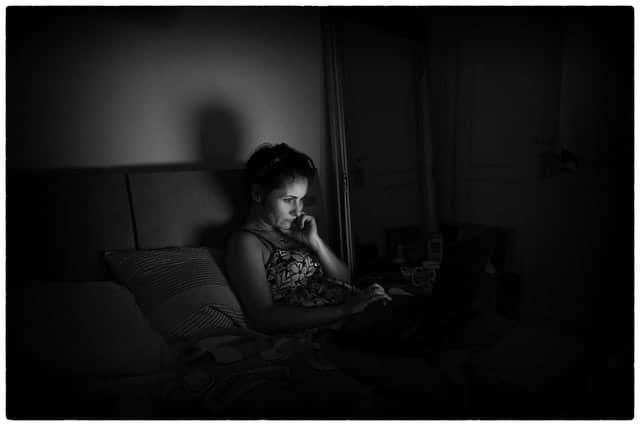 The timing couldn't be better.
It is the season of working from home, Zoom meetings and shopping online to avoid crowded places. It made me worry about the negative effects of living with my nose in front of the screen. TOUN28 formulated an organic and water-resistant sunblock. It protects the skin from damaging effects of UVA, UVB, and high energy visible rays a.k.a "blue light". It doesn't matter if I stay at home all day or go out. This broad-spectrum mineral sunblock is a perfect way to make sure that my skin is well-protected.
Plus, there are two formulas to choose from: for dry and for oily skin, so everyone can find their favorite. I hope to see more brands like TOUN28, brands that focus on high-quality formulas and sustainability.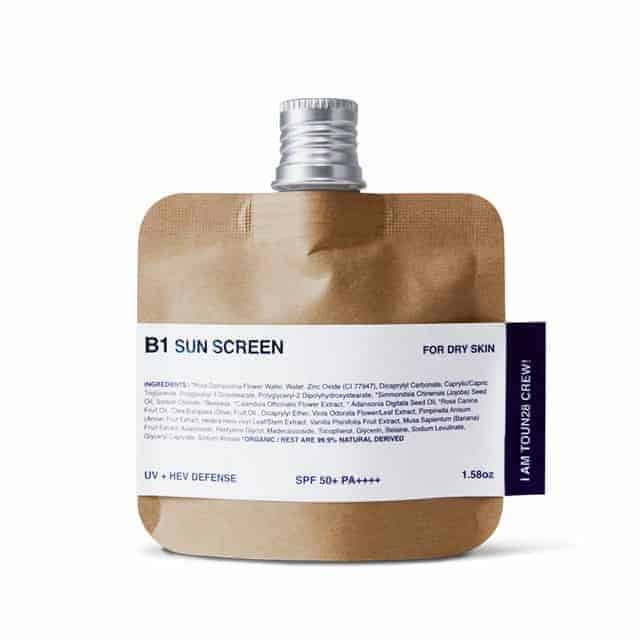 THE LAB BY BLANC DEUX OLIGO HYALURONIC ACID 5000Da TONER
The beauty market is moving and changing extremely fast. I feel like there is a "new and revolutionary" ingredient trend every month. We are always anticipating new launches and we are excited to try new formulas and ingredients. But I think we can all agree that everyone has their own "must-have" ingredient they can't live without. For me, it is hyaluronic acid. I know, I know…It became well-known a long time ago and it is very basic. It is not as new and exciting as bakuchiol or CBD oil. But it is dry and sensitive skin's best friend! And I can't miss any new HA products in Korean skincare.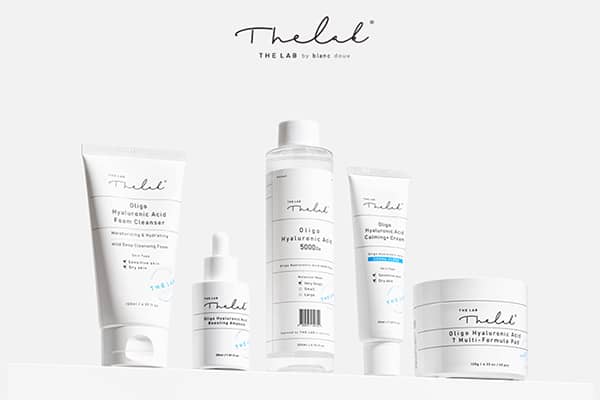 Hyaluronic Acid Products
I am equally excited to see new H.A. (Hyaluronic Acid) products as I am when I see a new form of Vitamin C or another miracle plant extract. That's why I was thrilled to see and try THE LAB BY BLANC DEUX toner. Oligo Hyaluronic Acid 5000Da Toner's ingredient list is short and on point. It contains everything I want from a HA product, especially for hot and humid summer days! It has a lightweight texture but delivers a bomb of moisture. Moisture, that goes deep into the skin with small molecule hyaluronic acid.
Except for moisture-boosting hyaluronic acid, what puts THE LAB toner on my favorites' list is Camelia Japonica Leaf extract. The extract is well-known for reducing the negative effect of heat on the skin. It protects collagen-producing cells from oxidative damage and intercepts collagen degrading enzymes. It is truly skin elasticity boosting extract that helps to prevent wrinkles and uneven skin texture. Hydrating hyaluronic acid and beta-glucan, soothing panthenol, and allantoin… Add powerful antioxidant Camellia extract and it has everything I need to announce it one of my new Korean skincare products 2020. Furthermore, it is great to create your DIY mask. Just soak the cotton pad in toner and place it on cheeks for an incredibly cooling and hydrating experience.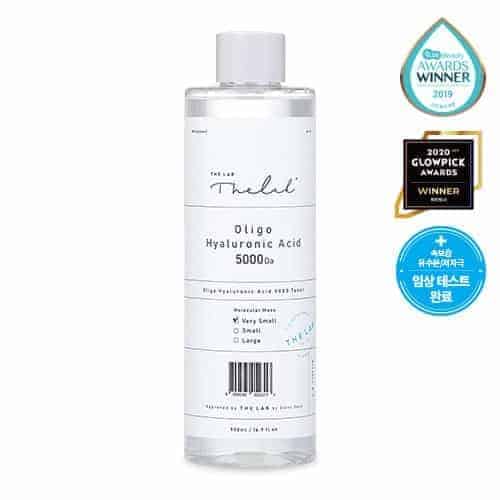 COSRX PURE FIT CICA SERUM
I feel like the Covid-19 pandemic greatly affected my skincare preferences. This product also made my July's Best List partially thanks to the pandemic. Wearing face masks in public started to take its toll on my skin. That is why Centella Asiatica extract is now receiving more love than usual. Its excellent anti-inflammatory and soothing properties help to fight skin concerns related to face masks.
As always, COSRX did not disappoint its fans, including me! This summer COSRX released the CICA line, which includes a cleanser, toner, serum, and cream. They even released CICA powder to upgrade your Centella game! All products are great, but for me, the serum is a true star and my favorite. It contains 76% (the highest percentage in the line) of COSRX's CICA-7 Complex. The complex is the combination of 7 forms of Centella Asiatica including lead extract, root extract, and madecassic acid. You only need a few drops to immediately bring relief to your skin. The serum targets sensitive, inflamed and irritated caused by covering our faces with masks in hot, humid weather.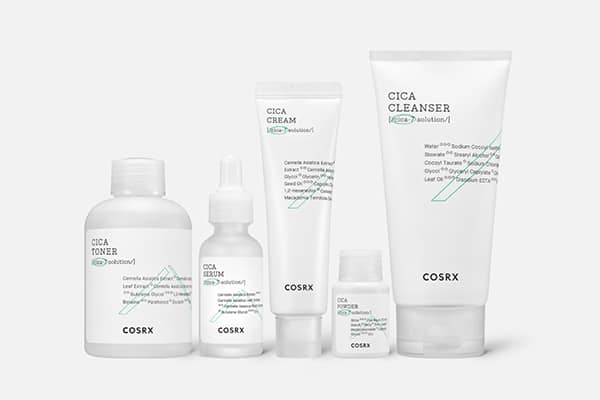 The serum is incredibly soothing and hydrating, but it is absorbed quickly without any stickiness or piling up. It makes it very easy to layer with other products. The formula is so lightweight and elegant that it easily becomes the staple in a summer skincare routine. It is also the reason it made the list of my Korean skincare favorites in June. If you'd like to check the best-selling COSRX products from cleansers to moisturizers, head HERE.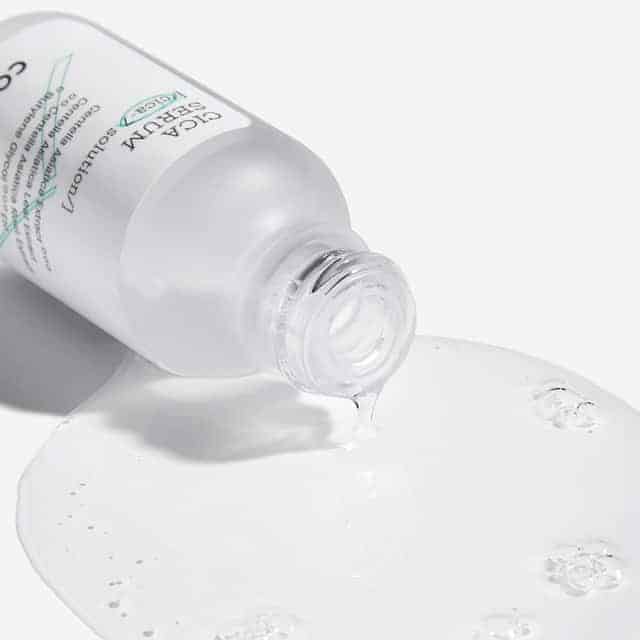 Ideal for sensitive, dry skin
Ingredient Safety by EWG:
All low hazard scores
So far, I shared my list of new Korean skincare products 2020. Do you have any that rocked in your world. :)?
YOU MAY ALSO LIKE
Disclosure: This post contains affiliate links. Clicking those links before you shop means that best k-beauty receives a small commission. Please see my full disclaimer for more information.