Coming from England where although the weather is more humid than dry, The temperatures throughout the year don't vary drastically. This meant, other than my skin becoming slightly drier in winter and oily in summer, there wasn't much of a need to swap and exchange products. However, after moving to Korea which temperatures can go from -14c in the Winter and up to 40c in the Summer, my Skincare routine was in definite need of a refresh to suit each season. That's the reason why I tried and found the Korean skincare products for summer. 
Summer In Korea starts around the beginning of June until September and is also home to monsoon season. This means as well as being extremely hot, the weather is also very humid. For my readers with dry skin, this season may come as a blessing and you're probably looking to swap your rich heavy creams with products slighter lighter in consistency. And, For my oily skin friends, this is the time to find products that help reduce our sebum production and exfoliate the skin to prevent the chance of breakouts.
Korean summer skincare Products
Before purchasing, don't forget to check skincare ingredients on labels and EWG Skin Deep ratings could help you as a reference point. For details, head EWG (Environment Working Group) official website.

Summer can come with multiple benefits; Trips to the beach, Picnics in the park, and outdoor barbecues. All in which, overtime exposes us to one of the most damaging components…The SUN.  
UV RAYS
There are two types of UV Rays, UV-A which causes Fine lines and wrinkles and UV-B which causes Sunburn and Hyperpigmentation. 
1st TIP: Wear Sunscreen
Although we are exposed to UV rays every day and should be wearing sunscreen all year round, combined with the sun's heat, It is extra important to protect our skin during the summer. 
Unlike in the west where most people only wear sunscreen when they're sunbathing on the beach, A lot of Koreans have made sunscreen an essential part of their morning routine, and when looking at how advanced and lightweight their formulas are It's not much of a surprise.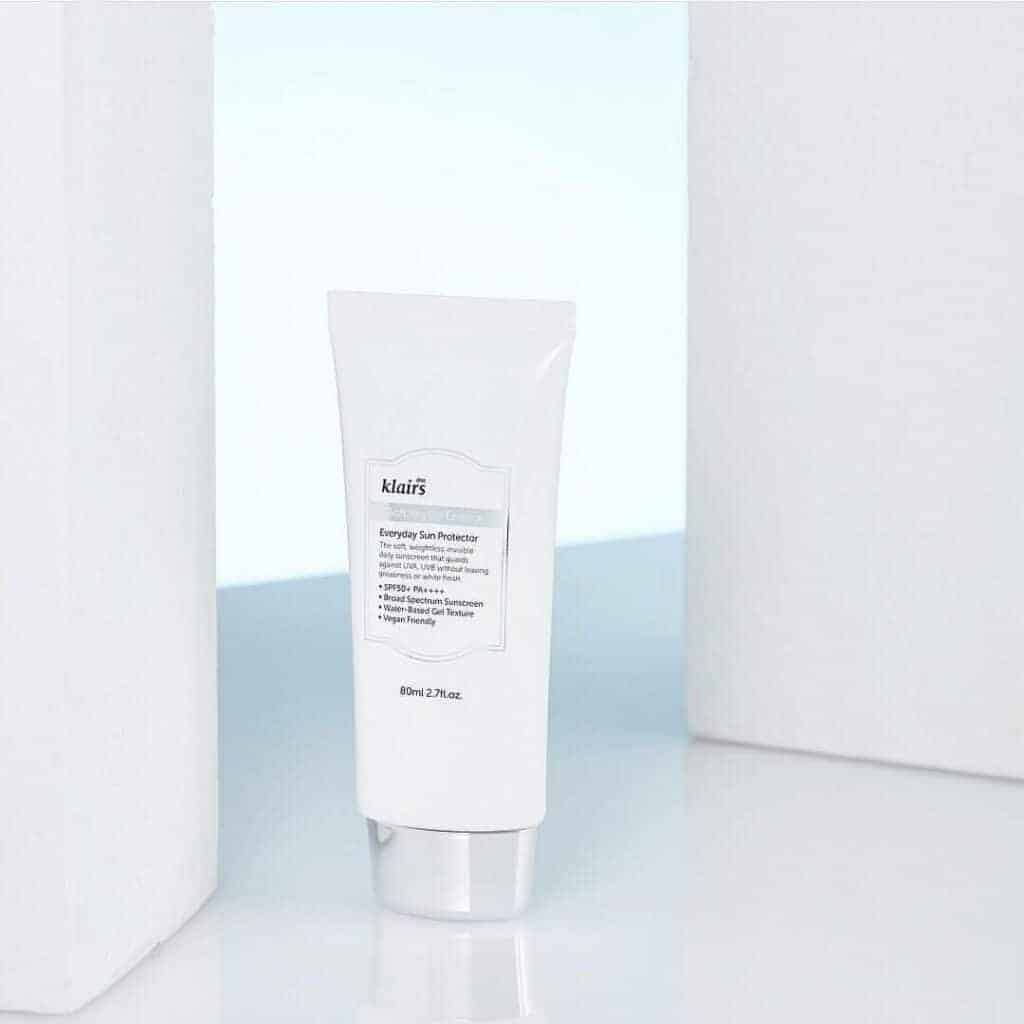 This sunscreen is great for Summer, It has a light water-gel consistency and absorbs into the skin quickly. It also doesn't leave a white cast or leave your skin feeling too oily throughout the day.
How to apply: After applying moisturizer, apply a light layer all over the face.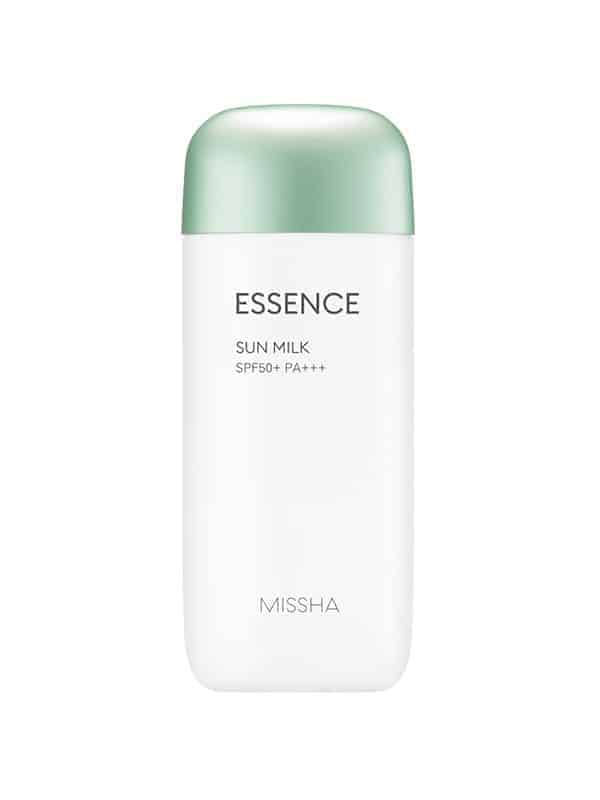 Missha Essence Sun Milk is a really lightweight sunscreen that absorbs into the skin quickly and leaves your skin feeling subtle. It doesn't leave a white cast and isn't oily, and It also contains beneficial ingredients such as Cica and Centella Asiatica which helps soothe and calm the skin. However, it has Ethylhexyl Methoxycinnamate as a chemical sunscreen and fragrance at the last order of ingredients. Thus, if you have sensitive skin, It's better to find physical sunscreen products with Titanium Dioxide and Zinc Oxide.
How to apply: After applying moisturizer, Shake first and apply a light layer over the face. 
EXCESS OIL
As the weather gets more hot and humid our skin starts to produce more sweat and oil. For people with already oily skin, It can be hard finding products that don't leave your skin feeling suffocated and more oily. 
2nd TIP: Look For Products with NIACINAMIDE
One ingredient that is great for controlling oil production is Niacinamide. Also, It has other benefits such as brightening and reducing redness and sensitivity, and depending on the concentration can be great for all skin types.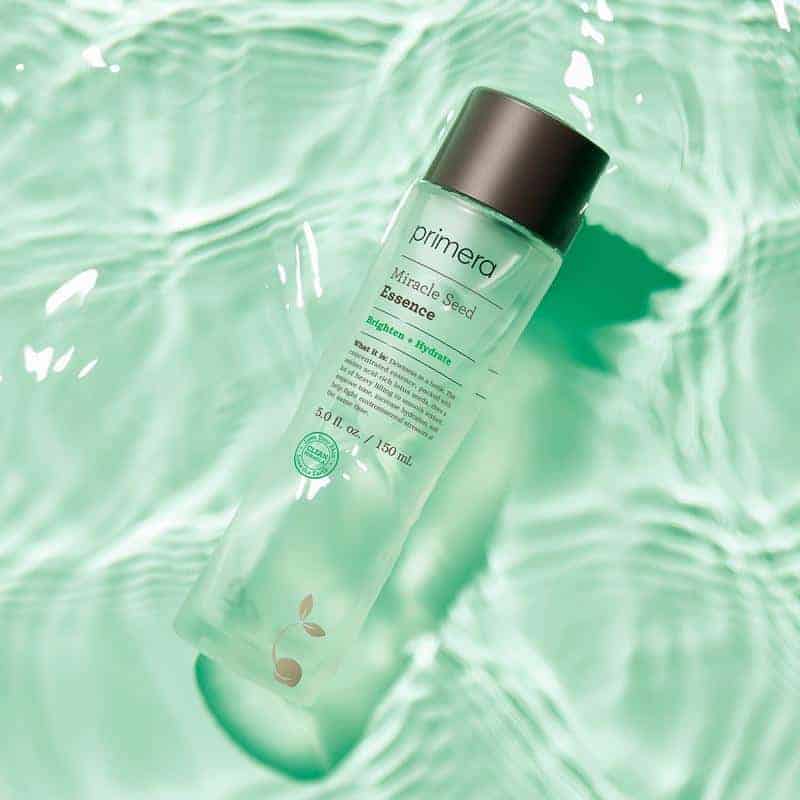 This essence is very simple with only 11 ingredients being lightweight and absorbs into the skin quickly. Nevertheless, it contains many amazing ingredients such as Lotus seed that is great for hydrating, soothing, and protecting the skin from pollution and other hydrating ingredients such as sodium hyaluronate. Moreover, It also has active ingredients like Niacinamide for brightening and Ademocine for anti-aging. 
How to apply: After applying toner, Apply a small amount onto hands and pat into skin for 10-20 seconds.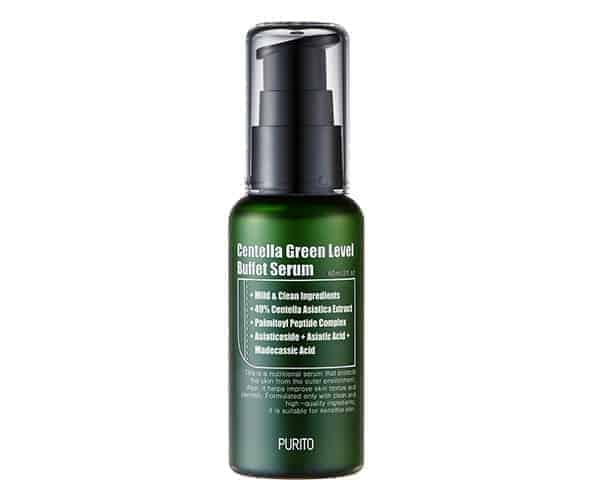 Purito Centella Green Level Buffet Serum is great for the summer, It contains Centella Asiatica extract and green tea which help calm any redness or inflammation in the skin and, helps fight against pollution. It also has sodium hyaluronate, niacinamide, and 4 types of palmitoyl peptide complex, Great for hydrating, controlling oil and anti-aging. 
How to apply: After applying toner, apply 1-2 pumps off the product and pat gently into the skin.
Clogged Pores
With more excess sebum, sunscreen, sweat and pollution our chances of clogged pores increases significantly during the summer.
3rd TIP: Double Cleans & Exfoliate
Cleansing is arguably the most important part of our skin care routine. It's not only important for getting rid of all our skins build up throughout the day, but also creates a clean canvas so our other products can absorb better. Especially during the summer, depending on your skin type It would also be beneficial to go in with a chemical exfoliator afterward.
HERE'S MY POST ABOUT EXFOLIATING: GENTLE EXFOLIATOR TO DETOX THE SKIN
Even for those with oily skin, I highly recommend using a cleansing oil/balm first, to break down any dirt, oil, makeup, etc. and then go in with a gel cleanser to remove anything left.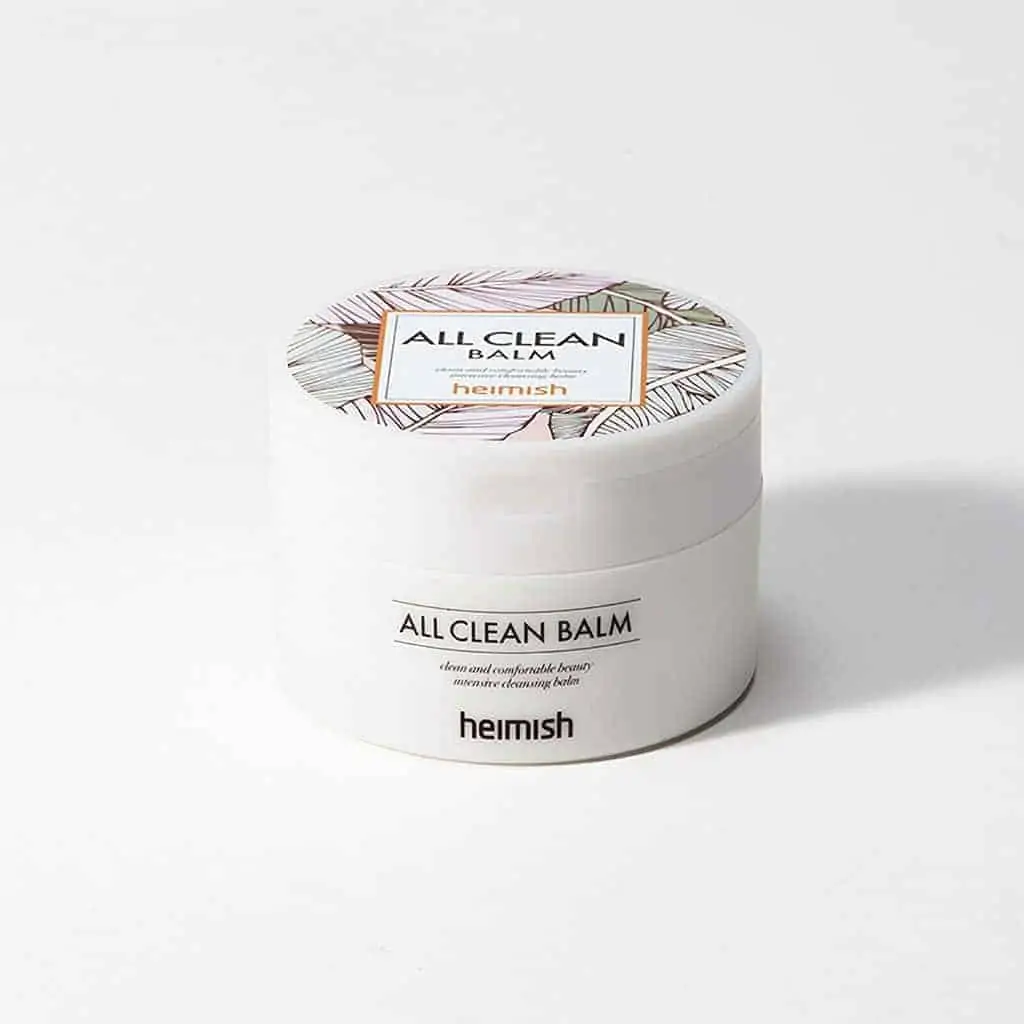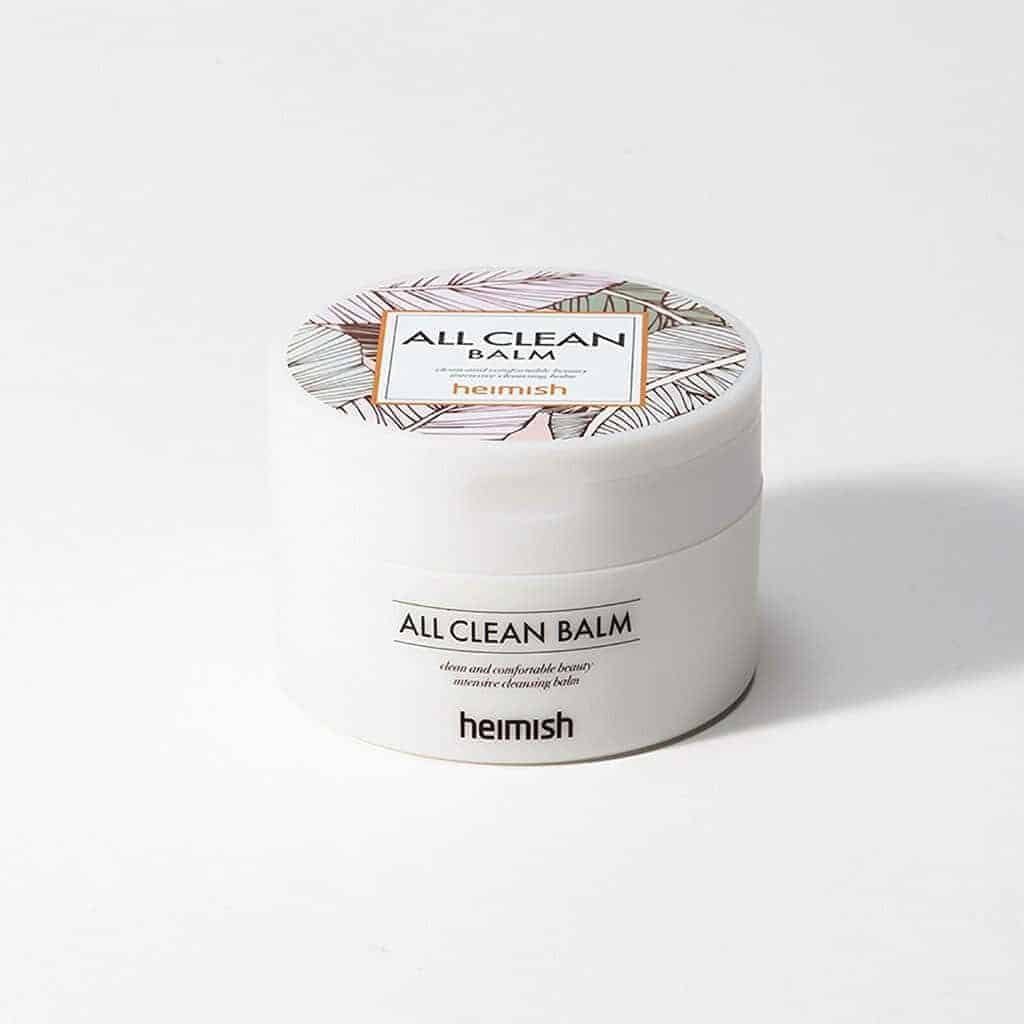 This is a great cleansing balm that gets rid of all the makeup and dirt on my skin. It washes off easily without leaving any residue. But, before purchasing, you should check that it has different types of aroma oil like Lavender oil, Tea tree oil, Eucalyptus leaf oil, Grapefruit peel oil which could react to sensitive skin.
How to use: Apply a small amount onto dry hands and massage all over the face. Then use water to emulsify the product and wash off.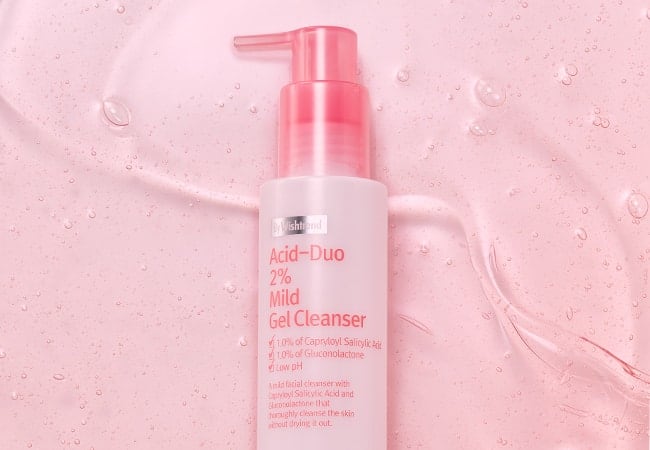 This gel cleanser cleans my face gently without leaving it overly stripped and tight. It contains Gluconolactone (PHA) and Willow bark extract (BHB) which is a great ingredient for exfoliating the skin in a gentle way.
How to use: Apply half a pump onto damp hands and massage onto face for a minute then rinse off.
DEHYDRATION
As we go from sweating in the hot/humid outdoors to the cold/dry/a.c'd room indoors, our skin can become very dehydrated, therefore resulting in even more sebum production. 
4th TIP: Wear Moisturizer
For people with oily skin finding a moisturizer that doesn't feel suffocating or leave the skin looking like an oil slick is a challenge, and it may be tempting to skip moisturizer altogether. For people with oily skin, I recommend finding serums/essences that have actives that control oil/exfoliate the skin, and changing your heavy creams to gel moisturizers which are lighter and help cool the skin. 
Moisturizers are essential to everyone's routine; Whilst delivering good ingredients, It also acts as a barrier to help our other products absorb better whilst protecting our skin from trans-epidermal water loss, which is the reason why parts of our skin are oilier/dryer than others.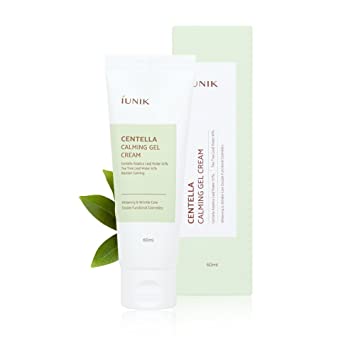 iUNIK centella calming gel cream is an extremely light weight moisturizer. Centella Asicatica leaf water is the base which is great for calming the skin and protecting. It also contains tea tree water and niacinamide to help prevent acne and control oil.
How to apply: After applying your serum, apply a suitable amount to cover the face and pat into the skin until fully absorbed.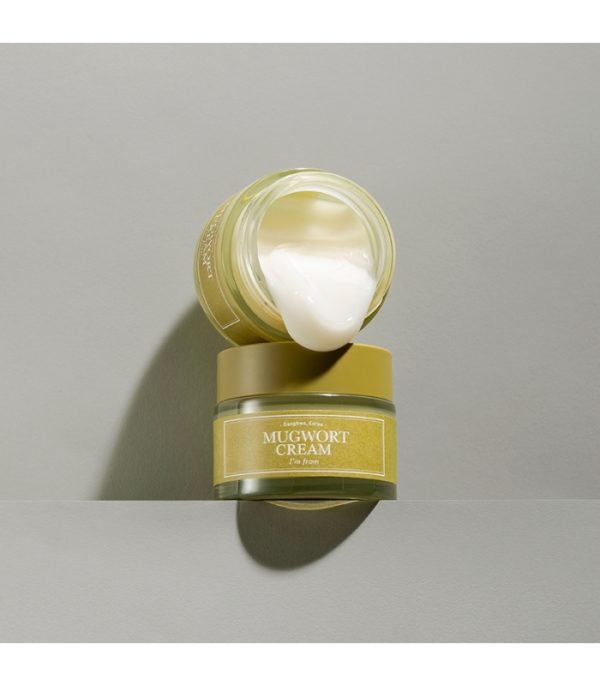 I'm From Mugwort cream is in between a gel and a cream with Mugwort which is a popular ingredient in Korea. It is known for soothing and clarifying the skin. Lactobacillus and ferment extracts help to hydrate and absorb well. One thing I noticed is that Shea butter could react to sensitive skin and oily skin so check your skin condition before order it!
How to apply: After applying serum, Apply a light amount all over the face. 
(TIP: Store your moisturisers in the fridge for an extra cooling effect 🙂 )
REDNESS
There are a number of things that cause redness, and during the summer that list increases significantly. 
5th TIP: Soothing Mask
As much as we try to protect our skin from the Sun and pollution, there will be days when our skin feels extra sensitive, red, and inflamed. So on days when you've been out in the sun for long and your skin needs some extra love, I recommend finding a soothing mask.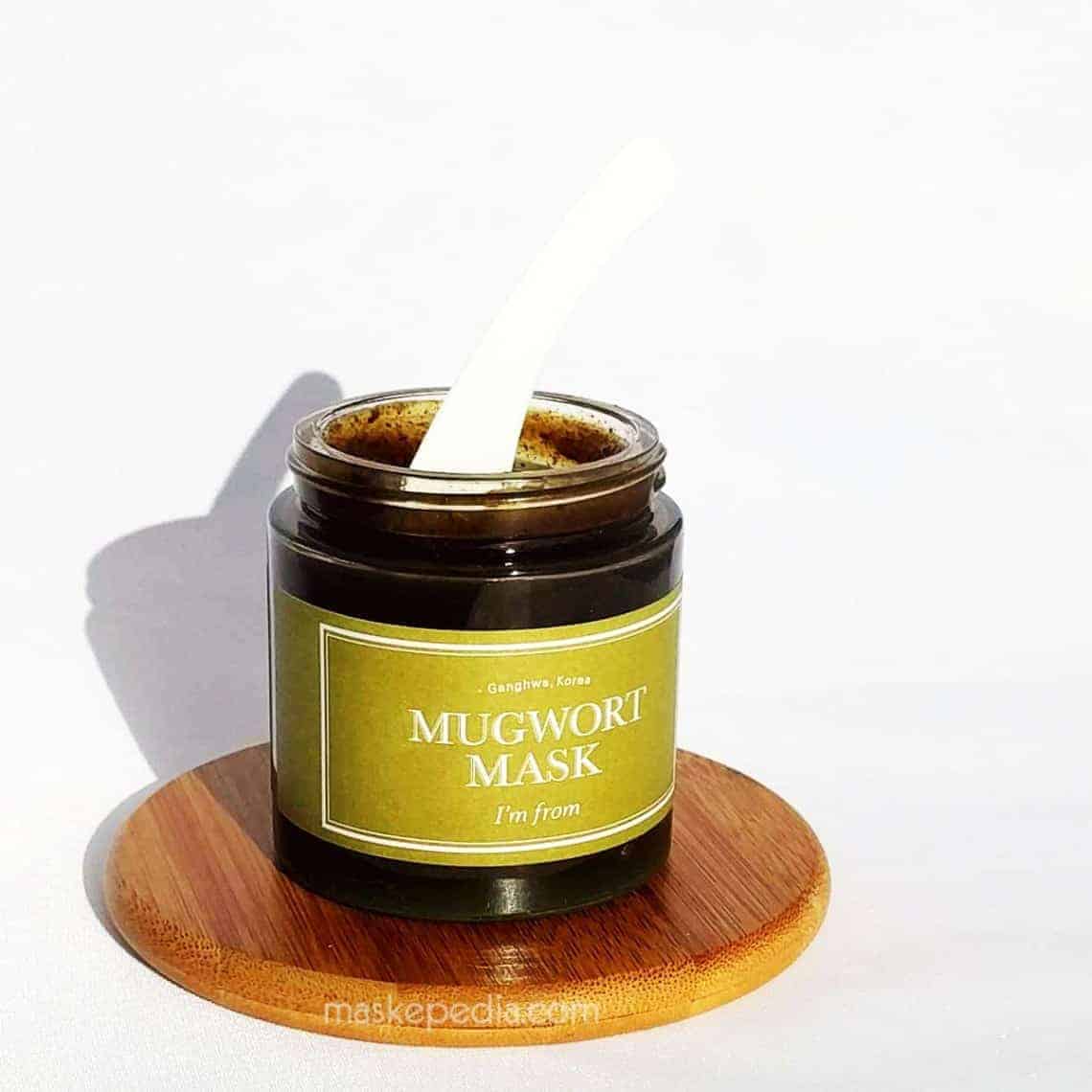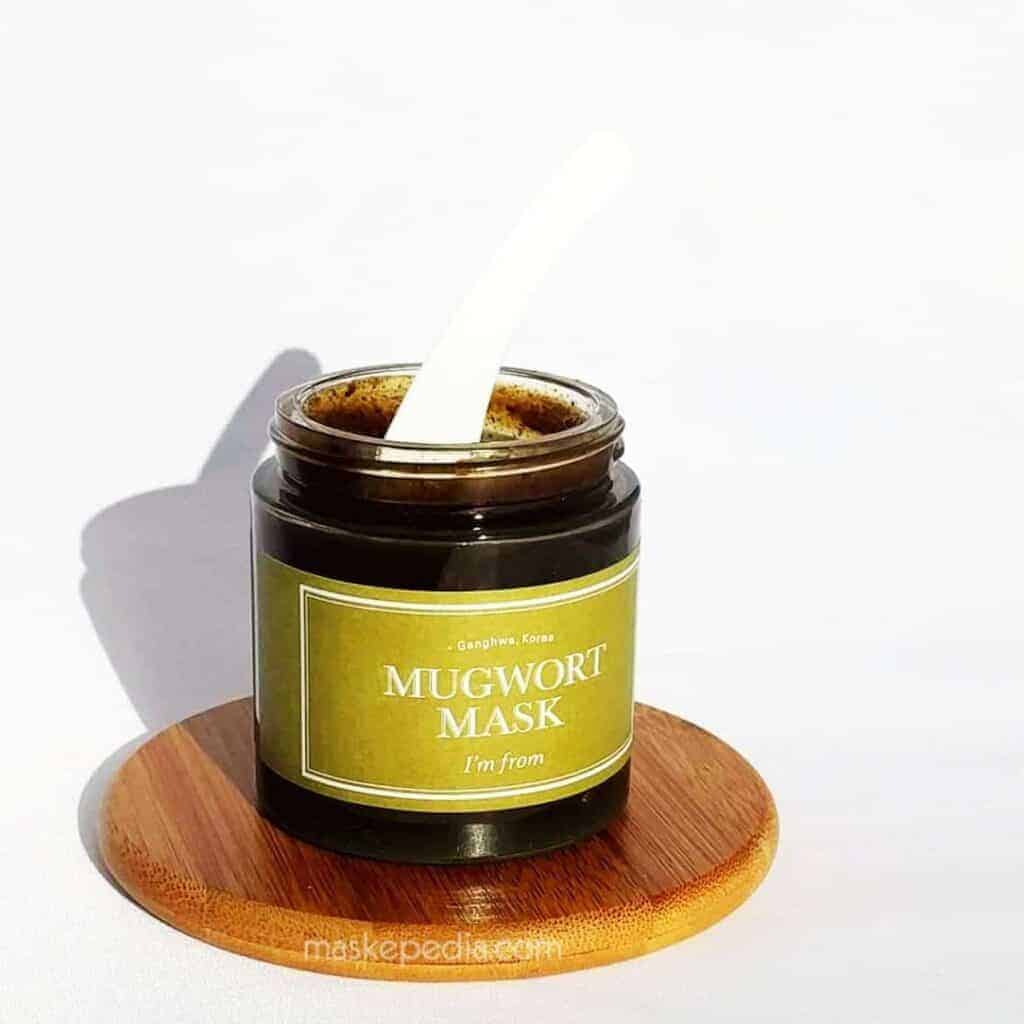 This I'm from mask contains mugwort extract as well as pieces of mugwort which are great for cooling and soothing the skin. After using the mask your face will feel cool and any signs of redness go down significantly. 
How to apply: After cleansing, apply an even layer to the skin and leave on for 5-10 minutes before washing off.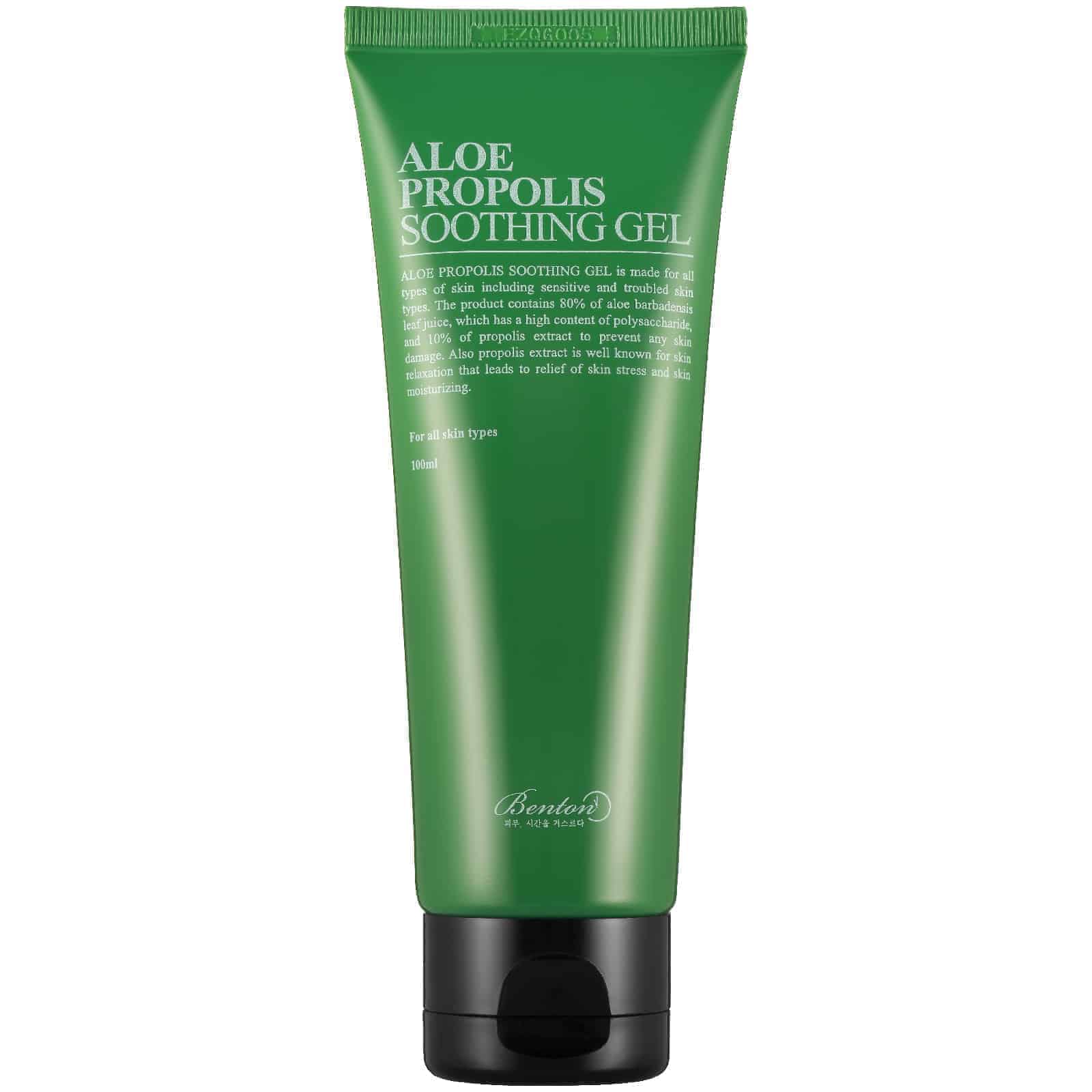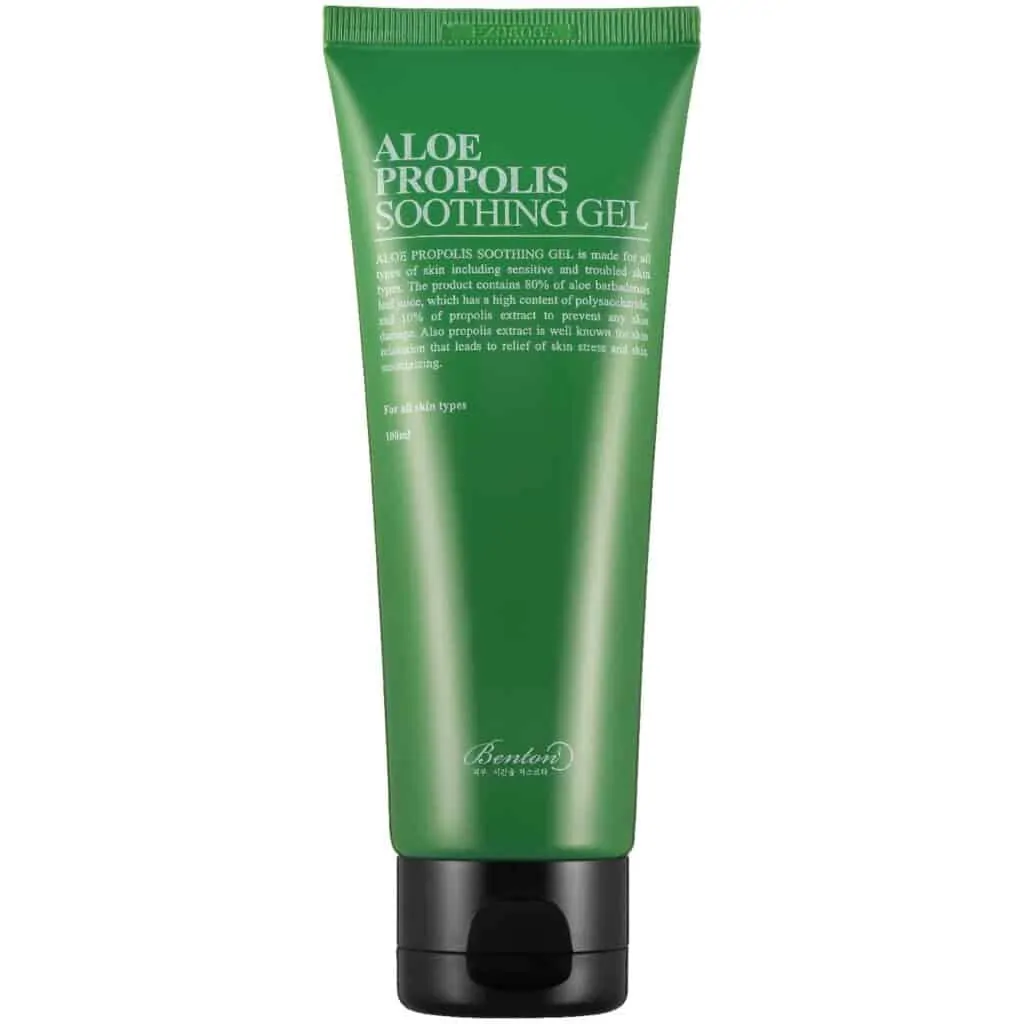 I like applying this gel as a mask to help soothe, plump, and hydrate my skin. It contains aloe vera leaf water/extract alongside green tea, cucumber, and glycerin which help reduce inflammation/redness and hydrate the skin. 
How to apply: Use as either a moisturizer after your serum or After cleansing apply a generous amount onto the face and use as a mask. 
If you need soothing sheet mask for your skin after summer vacation, check the best moisture Korean face mask HERE.
You may also like
Disclosure: This post contains affiliate links. Clicking those links before you shop means that best k-beauty receives a small commission. Please see my full disclaimer for more information.