Rule number one: there is NO ultimate guide nor dictionary of GOOD and BAD skincare ingredients. I know it would be great if there was one…it would save us tons of hours spent on research and a lot of frustration. Skincare ingredients label can sometimes look like secret code, impossible to pronounce, and impossible to understand. However, my struggle with rosacea has taught me how to check skincare ingredients and how to create my own ultimate guide.
How to check skincare ingredients
Do I need to check skincare ingredients before buying?
If you want your skin to be at its best then YES! Why? There are three main reasons I want you to keep in mind at all times!
To avoid potentially harmful ingredients
First of all, unlike drugs, there is little to no regulation on ingredients in cosmetics, especially in the US. Still, a lot of personal care products can contain potentially harmful ingredients. Not obliged by regulations, companies are reluctant to change their formulas often to keep up with recent scientific research.
To avoid irritating ingredients
Secondly, even if not proved to be toxic, there are some ingredients that are likely to negatively affect the skin. That is the case with substances like irritating alcohol, artificial fragrances, or essential oils. Daily application of harsh and sensitizing ingredients that aggravate the skin's surface is the major way of damaging the skin. It may not be visible right away. However, over time it will lead to dehydration and irritation, triggering visible problems such as faster aging or breakouts.
To find the most effective products
Last, but not least, checking skincare ingredients is the only way to choose effective products. We want to make sure that formula is packed with beneficial ingredients for our skin, not with fillers and emulsifiers. That is why it is important to understand how skincare ingredients are listed. Check more information HERE. We want to make sure that the ingredients we are looking for are not listed at the very end. For example, a ceramide cream with ceramides mentioned at the very end of a long list is not likely to restore our skin effectively.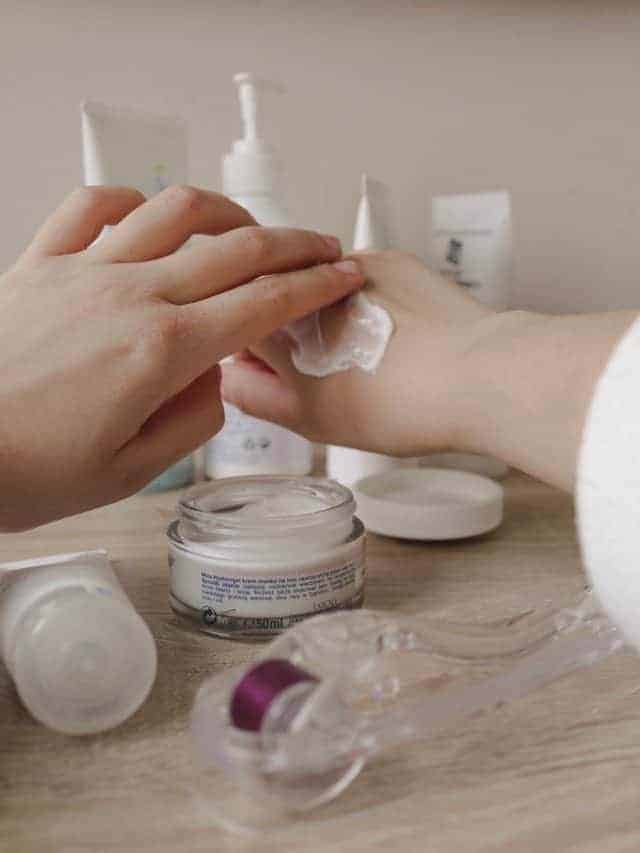 Skincare ingredients research – where do I start?
Know your skin type
There is no other way to radiant and healthy skin other than a method of trials to find out how your skin reacts. It is tempting to buy beauty products, only because we have seen a celebrity with great skin using it. I definitely have fallen into the trap of thinking that it will work for me if I just copy their skincare routine. But even with a similar skin type, we can react differently to the same skincare ingredients. Introducing one product at the time and observing skin reaction closely is time-consuming, but the most effective way to track what ingredients suit your skin type.
Keep up with scientific research On skincare ingredients
Try to use as many scientific research-backed references as you can. I like to type the ingredient name in Google Scholar and quickly scan the conclusions of the research. I also enjoy using the European Commission's database COSing. COSing is useful if you want to check the ingredient's function and the opinion of the Scientific Committee for Consumer Safety if available.
Find reference websites you trust
I realize it can be difficult to navigate through scientific terms and draw a conclusion by yourself. That is why I recommend finding sources that do it for you. My favorite website for a quick check is the Ingredient dictionary on Paula's Choice website. They provide a short summary of hundreds of ingredients. Since they include the titles of dermatological research papers they based the summary on, I find it trustworthy and easy to verify. I also totally agree with non-fragrance, non-alcohol, non-essential oils skincare philosophy!
Green mark of trust – EWG
EWG and Skin Deep database is the source that provides hazard ratings of products and ingredients. The goal is to expose potentially toxic and harmful chemicals that are used in personal care and beauty products. How does it work? All you have to do is type the name of the ingredient and immediately you can see if it is safe or not. Ingredients that are safe will receive a green label. But is it the ultimate guide to find which cosmetics have only safe ingredients? Unfortunately, no… One thing you need to remember is that the EWG rating is the database that does not keep up with recent research. The best solution is to make it a habit to check scientific data that supports the rating. Many times the ingredient will be awarded a green label, but at the bottom, you will see "No data".
Sometimes I do check ingredients using the EWG database, but I do not trust it 100%. Many times I cannot find any scientific data supporting the rating and I like to cross-check it with other sources. But it is a good reference to start with.
EWG GREEN ingredients in Korean beauty
I have seen the phrase "All ingredients EWG GREEN!" a lot in recent years! Green marks with number "1" could be seen everywhere and it is hard not to notice the appeal of it. After all, we do associate the green color with safety! It has become an effective way to market cosmetic products and evaluate their quality and safety. Many Korean skincare brands heavily use the phrase "EWG ALL GREEN" to ensure consumers that they formulate their products using only safe ingredients marked with a green rating. EWG ALL GREEN has become a key selling point for skincare products. Korean cosmetic review apps (more info below!), where ingredient lists contain ratings from EWG also encouraged Korean brands to comply with EWG. Consumers do not want to see red marks next to the ingredient!

Using a green EWG label next the product may look like the product itself is certified or approved in some way. It is not difficult to perceive the product as safer than their competitors with red marks here and there. Even though I do know what EWG is, I caught myself multiple times thinking that the product is somewhat safer. We need to remember that this is not an official approval and it is ONLY a reference to an online database for marketing purposes.
EWG GREEN and EWG VERIFIED – is it the same?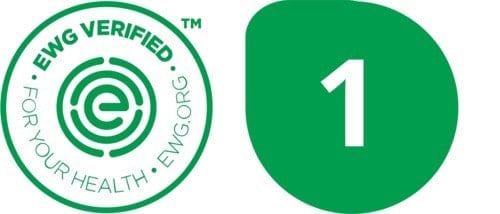 The answer is no. Differently from the ingredient safety rating mark, which is only a reference, EWG VERIFIED™ means that the brand is officially approved by EWG and offers safe and healthy cosmetics. EWG VERIFIED evaluates whether a brand uses any ingredients of concern, provides full disclosure of ingredients on the label, and follows a good manufacturing practice. Once the brand and products are proved to meet strict criteria, the brand is rewarded with EWG VERIFIED™ approval. As of today, only 1665 products have been approved for the EWG VERIFIED™ mark. Among Korean products that have received EWG VERIFIED™ approval, you can find brands like Olivarrier, ISOI or Huangjisoo.
Skincare ingredients – Get more information with one click!
If you are a Korean skincare lover Hwahae or GlowPick apps are probably part of your skincare journey. These are apps that analyze and rank beauty products and they are a HUGE deal in Korea. They evaluate the safety of products, by analyzing cosmetic ingredients according to EWG rating. This is the part where it encourages Korean cosmetic brands to formulate their products in a "cleaner" way, in compliance with EWG rating. But it is not where I personally find Hwahae or GlowPick useful.
The second part of these apps is real reviews generated by users! And I think it is the biggest plus. As thousands of products are evaluated there, it is a great database for honest, real opinions. In the influencer marketing era, where a lot of beauty content is sponsored, Hwahae and GlowPick are great sources for honest reviews and feedback by people who have actually bought and used the product. Their comments affect the rankings and best-of lists, giving K-beauty brands another key selling point.
Aside from EWG rating, I think the apps give the chance to consumers to have their voices heard by brands. Non-sponsored, user-generated honest content helps consumers make smarter decisions. Furthermore, it gives the opportunity for brands to hear consumers' concerns and encourages more transparent, healthy, and safe products.
YOU MAY ALSO LIKE