The 2021 revamped Etude House SoonJung skincare line is introducing a new formula in their 2x Barrier Intensive Cream. It claims to soothe irritated and dry skin with its hypoallergenic formula and is safe for sensitive skin. Well, having sensitive skin that can turn dry and inflamed instantly, I'm very curious about this product and decided to try it. Here is my full review of the Etude House Soon Jung 2x Barrier Intensive Cream.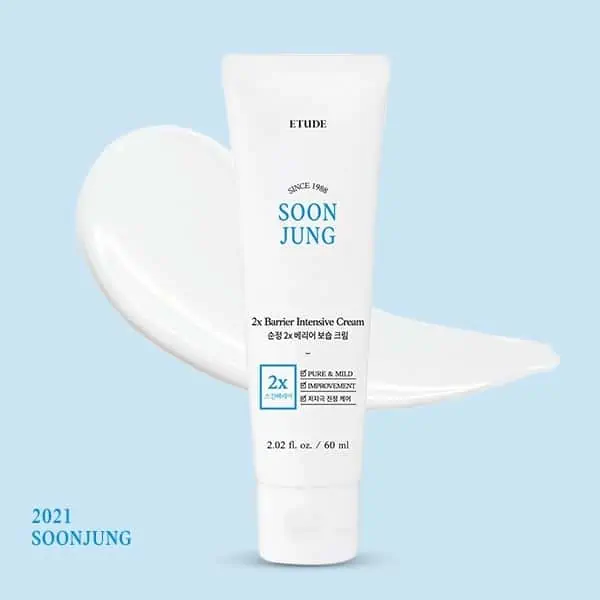 About My Skin
On good days, my skin is slightly oily on the T-zone and normal on the other areas. On bad days, like if I just spend a whole day outside with full makeup, my skin becomes a red warzone with enlarged pores, little pimples, and flaky, dry skin around my nose and lips. With sensitive skin, a new product either works wonders or immediately causes issues like acne breakouts.
I struggle to find a good moisturizer because I don't like the greasy residue and oily texture since I already have oily skin. I also don't like a very thick consistency because I feel it would clog my pores and just sit on my skin's surface without absorbing well. Also, since I spend mostly indoors with AC, I need a good lightweight moisturizer that is safe for sensitive skin. I read good reviews about this product and its key ingredients, which prompted me to try it out.
The Highlight Ingredients
This moisturizing cream has 93% natural ingredients and 10 toxic-free ingredients, including being free of silicon, paraben, and mineral oil. Since the Etude Soon Jung line is aimed at sensitive skin, the ingredients are mostly natural, organic, and simple. It contains skin-calming Panthenol, strengthening the skin barrier and maintaining moisture to soothe irritated dry skin.
The other main ingredient is Madecassoside, which derives from Centella Asiatica (AKA Cica), calms irritated skin, and helps protect it from external stimulations like pollution. The oil and water balance care with shea butter and sunflower oil also leaves the skin supple, nourished, and hydrated for the whole day. Plus. it's vegan, and no animal ingredients are used!
Uses
What I love about this moisturizer is that it doesn't leave any greasy residue and completely absorbs well into the skin, even with the creamy consistency. I have tried the other SoonJung products, and I still think their minimal and organic ingredients are the best, especially for sensitive skin. A week before I started using this, I had a bit of redness around my nose and cheeks after I used a chemical exfoliator, and thankfully this cream didn't worsen it like other heavy moisturized I used in the past.
I highly recommend this SoonJung 2x Barrier Intensive Cream for people with irritated skin from external stress. For example, if you're living in a dry and cold climate which can strip your face from natural oils, or if you wear a lot of makeup, that can make your skin extra-sensitive.
What's more, according to the official Etude website, it's hypoallergenic, which is good for sensitive skin like mine, so you can wear it at any time of the day and with any other skincare products you already have. Last, because it improves the skin barrier, it's also good to treat fragile skin that is easily acne-prone and inflamed.
How To Apply
Instructions from the official website:
Use it at the last step of your skincare when needing extra moisturization.
Take an adequate amount and gently apply it to your skin with your fingers, then press into the skin for absorption.
The Results
Likewise other skincare products, the result doesn't show right away in a day, but with consistency and the right amount to use, it leaves my skin looking dewy and healthy. Though it doesn't make my skin too oily, I think if you have oily skin, you should use this at night instead of in the morning, so your face doesn't look too glossy. It's also pretty affordable, depending on where you buy it, and the content is quite a lot and can last me for three months. 
Price
ShareASale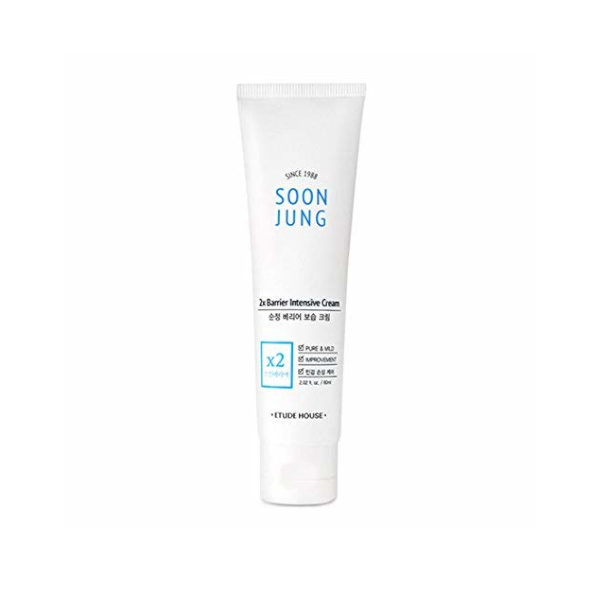 Offer
Amazon
$14.00
$17.00
in stock
14 new from $13.96
as of September 20, 2023 12:58 pm
Last updated on September 20, 2023 12:58 pm
Final Verdict
I think it's worth trying Etude Soon Jung 2x Barrier Intensive Cream for sensitive skin peeps like me. The ingredients are safe and simple but deliver amazing results to improve skin barrier and hydrate irritated skin. However, if you have super dry skin, you'll need to layer up as it can be lightweight and absorb too quickly. I also like the minimalistic box design that reflects the purpose of this line well. The tube packaging is also very useful, so I can just squirt some out instead of digging my fingers into a jar that I think can be pretty unhygienic. 
About the Brand
Etude House (Korean: 에뛰드하우스) is a South Korean cosmetics brand owned by Amore Pacific. The brand name 'Étude' means 'study' in French. Etude sells a wide range of makeup products and skincare lines. They target teenage girls and young women starting their beauty journey.
The SoonJung line is formulated specifically for sensitive skin types. It's free of toxic and animal-derived ingredients like essential oils and fragrances. All the products in this line contain the skin-soothing ingredients Panthenol and Madecassoside. 
Official Website: https://www.etude.com
Etude House Bestsellers
Etude House FAQ
Is Soon Jung 2x barrier intensive cream comedogenic?
Worry not. This product is non-comedogenic, hypoallergenic, and fragrance-free. It's already been tested on human skin to prove that this product doesn't cause acne. 
Is Soon Jung moisturizer good for oily acne-prone skin?
Yes, it's very good for sensitive skin prone to acne and inflammation. The product is gentle with minimal ingredients, hypoallergenic, non-comedogenic, and organic. The formula is lightweight and absorbs well, so it doesn't make your skin oily. 
Similar Products
If you are looking for an all-in-one moisturizer with more active ingredients, I recommend Purito Deep Sea Pure Water Cream. Not only it hydrates the skin but also you can make your skin tone up with Niacinamide. Also, moisturizers including snail mucin are also good care for fine lines and wrinkles such as Cosrx Advanced Snail 92 All In One Cream and Benton Snail Bee High Content Steam Cream.
Amazon
$19.20
$26.00
in stock
25 new from $18.80
as of September 20, 2023 12:58 pm
Last updated on September 20, 2023 12:58 pm
ShareASale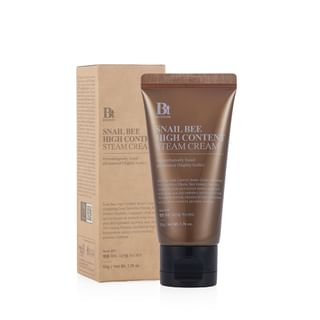 You may also like: