Is Korean skincare going Vegan?
For the last few years, you have undoubtedly heard about the "Clean Beauty" movement, especially when it comes to Korean beauty. Brands pushing a Vegan and Cruelty-free image have since multiplied, making Clean Beauty a significant and prevalent part of the overall beauty industry. Many Korean brands have been widely recognized for their range of options, ingredients, and commitment to the Vegan cause.
We wanted to round up the top K-beauty brands offering a majority of Vegan products and see if they are worth the hype by looking into their ranges, prices, and other characteristics.
Here are 7 Vegan Korean skincare brands that are worth trying out!
Dear, Klairs: back to basics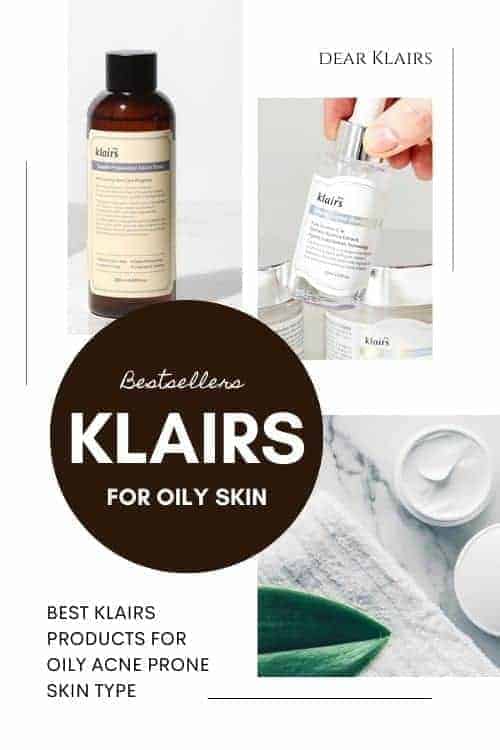 Shop: Dear, Klairs
About: Created in 2010 in Seoul, Klairs has been making waves on social media. The brand focuses on offering functional and specially tailored products for sensitive skin. Cruelty-free, vegan, and eco-friendly, Klairs aims to be "Essential" and "more sustainable" and wants to urge customers to "coexist with animals," thereby cementing their philosophy.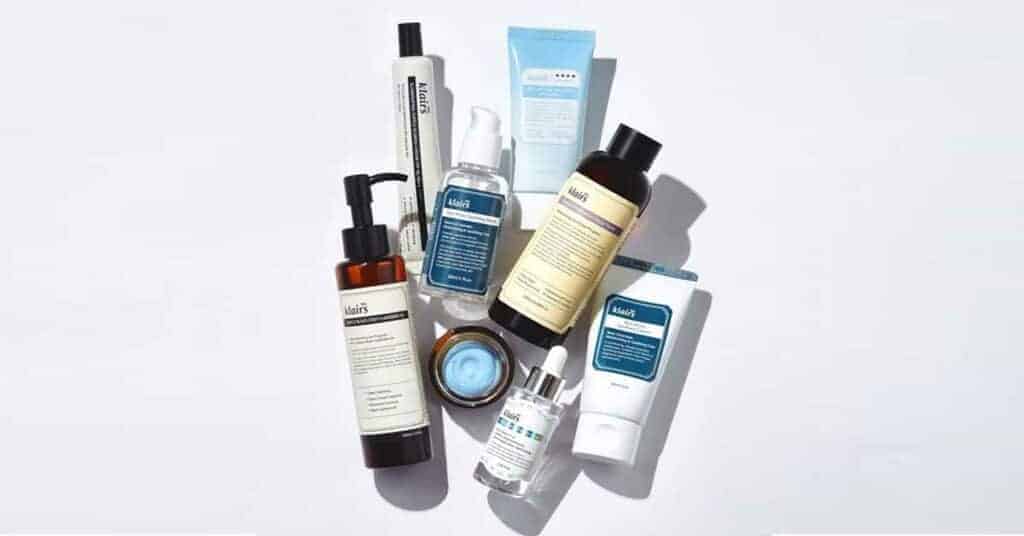 Product range: Using simple ingredients that focus on soothing the skin and reducing signs of sensitivity, Klairs offers ten variations of cleansing products, five types of toners, an exfoliator, four types of masks, ten moisturizers, five serums, and two sunscreens.
With the entire range focused on sensitive skin, it is easy to build a whole routine from the same collection.
Price range: Excluding sets and package deals, the products range from $32 to $6.5.
Glow Recipe: sweet and colorful
Shop: Glow Recipe
About: Known for its vibrant branding, Glow Recipe is one of K-beauty's champions, at least according to how popular it is on social media.
With a customer-oriented website, Glow Recipe categorizes products by skin concern, ingredient, or fruit base (watermelon, avocado, plum, papaya, and many more). While the brand has an extensive range of products, all but their Avocado Melt Sleeping Mask (which contains manuka honey) are vegan-friendly!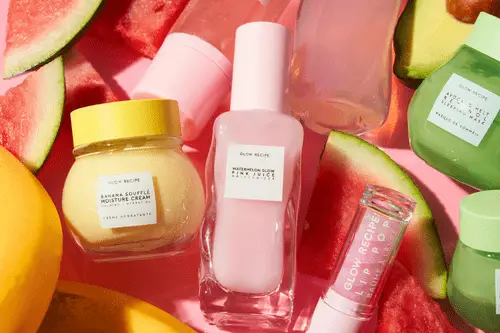 Product range: Glow Recipe offers three cleansers, two toners, a mist, one eye cream, six types of serum, five types of moisturizers, a sunscreen, a lip balm, a body cream, and a primer. These products are available in different sizes and packages as well.
Price range: The products cost between $45 and $10, with bundles and other sets slightly more expensive.
I'm From: to each their skin trouble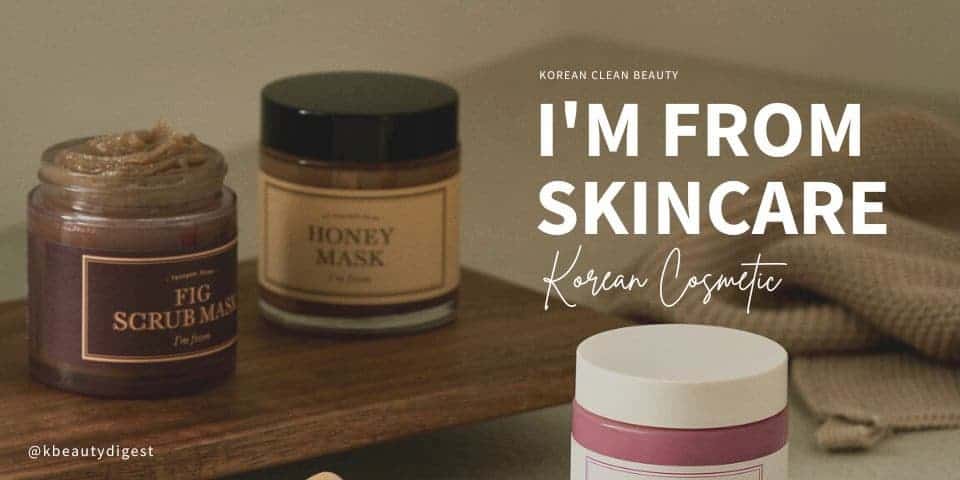 Shop: I'm From
About: I'm From was necessary for this list as it offers one of the largest collections of vegan products available. Using key ingredients such as rice, ginseng, mugwort, fig, or pear, the brand and its suppliers also avoid testing finished products or ingredients on animals. The only non-vegan products are the honey and ginseng collections, leaving room for every customer to choose a suitable option.
Product range: I'm From focuses a bit more on skin concerns. They only offer one cleansing gel and one cleansing balm but a more extensive collection of other products. You can find two toners, six wash-off masks, four essences, six serums, three moisturizers, three spot treatments, sheet masks, an eye cream, and a lip balm. Here you can check my review of I'm From Mugwort Essence which is one of their bestselling products with tons of 5-star reviews.
Price range: Products cost from $40 to $4.
Pyunkang Yul: option heaven, for the deeper pockets
Shop: Pyunkang Yul
About: Launched by Pyunkang Oriental Medicine Clinic (well-known for treating atopic skin disorders), Pyunkang Yul is also a cruelty-free brand. All of their products, apart from one containing beeswax, are vegan and packed with traditional Korean ingredients. This is impressive, considering the extensive range that the brand offers.
Product range: The brand offers five body care products, including feminine washes, cotton pads, seven types of cleansers, an exfoliator, three eye care products, three types of sheet masks, and two spot treatments. The most impressive, however, is probably the fact that you can find 16 options for moisturizers!
Price range: With some products costing up to $46, Pyunkang Yul is on the more expensive side. You can, however, pick and choose options according to your budget. The most affordable options cost about $7.99.
Peach & Lily: Honorable mention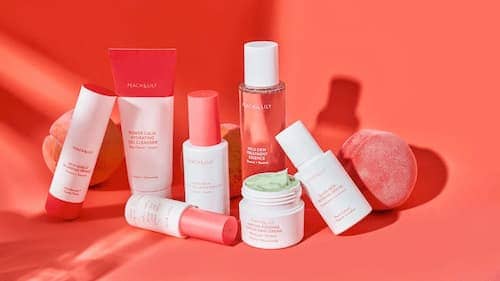 Shop: Peach & Lily
About: Peach & Lily is an online platform with various brands. We thought we would give its collection by the same name a shoutout regardless. Almost all Peach & Lily products are vegan (only one contains beeswax).
Product range: The Peach & Lily collection consists of a body scrub, two cleansers, two eye products (stick and cream), two serums, three moisturizers, two wash-off masks, a mist, a toner, an essence, a spot treatment, and a primer, along with moisturizing pads that can substitute a serum. Although limited, the range can make for a decent skincare routine.
Many products are said to be "for all skin types." I recommend those with sensitive skin test the products first to avoid surprises.
Price range: Full-size products cost between $79 and $28, which places the collection at the higher end.
Krave Beauty: soothing but limited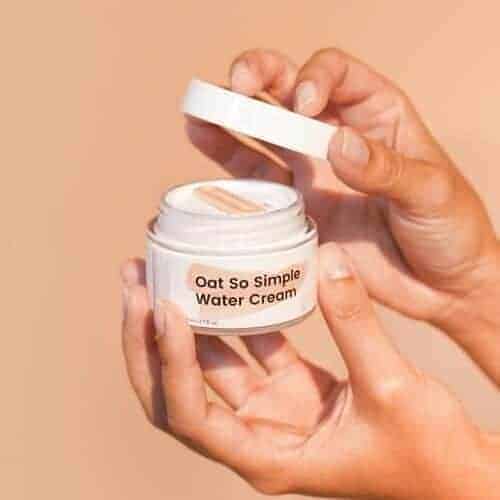 [source: Krave Beauty ]
Shop: Krave Beauty
About: Krave Beauty was founded in 2017 by YouTuber Liah Yoo, overwhelmed by too many trendy skincare options that were more for the sake of doing skincare than truly working for her skin. Therefore, she created the brand to offer only the essential ingredients in products that will work without exhausting the skin.
According to the website, 100% of Krave Beauty products are vegan-friendly, cruelty-free, and formulated without fragrance, essential oils, colorants, and ingredients that could trigger allergic reactions.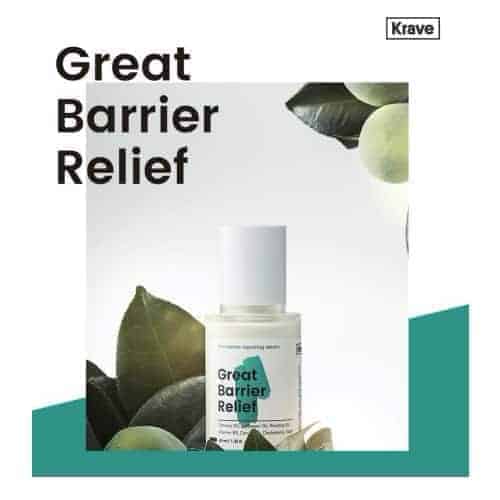 Product range: Krave Beauty currently offers a relatively small collection, including two cleansers, a makeup remover, a serum, an exfoliator, and two types of moisturizers (face and body). It might not be the most diverse range for specific skin conditions, but soothing ingredients such as oats and matcha make it suitable for even sensitive skin.
Price range: Excluding sets, the products cost between $50 and $16.
Sweet Chef: healthy skin and a healthy wallet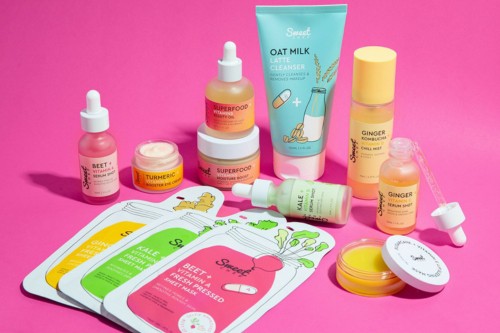 [source: Sweet Chef ]
Shop: Sweet Chef
About: created by the previous brand's team, Sweet Chef is a fully vegan, Leaping Bunny-certified brand (no animal testing). To respond to the "double serum" trend of layering multiple serums, it launched serum shots and sheet masks packed with various vitamins.
Product range: Sweet Chef offers quite a decent range with four sheet masks, four serums, two cleansers, a lip balm, a pimple patch, an eye cream, a toner, three moisturizers, and an oil. The good news is that this entire range of products is 100% free of animal testing along the whole production chain.
Price range: Sweet Chef offers a very affordable collection going from $24 down to $3.50.
Conclusion of Vegan Korean Skincare
These brands are worth the hype for anyone who considers Vegan skincare essential. They kept their word when it came to mainly being Vegan and Cruelty-free and still offer relatively large ranges of products to choose from.
As the K-beauty landscape constantly changes and innovates, one can expect a more diverse range of products soon. In the meantime, we will continue updating you on the latest in K-beauty!
You may also like: