I heard about LANOA a year ago while searching for products suitable for my irritated skin. I was fighting acne scars and used actives that made my skin sensitive. LANOA is a Korean cosmetic brand that aims at using natural ingredients to serve every skin type without the worry of sensitivity. Especially for those suffering from dermatitis and other skin troubles, LANOA focuses on mild and soothing ingredients. So, I decided to review it!
My Picks for LANOA
I was lucky enough to review products from LANOA, so I decided to pick the latest launches rather than the most popular products. The following is my trial and review of two Pure Flower Clarifying Set products. The set is based on the White Flower Complex, which uses the White Flower as the main ingredient for hydration.
Other hero ingredients are Aloe Leaf, buckwheat, Hyacinth, and green tea extracts for intense hydration of the skin layers. Additionally, hydrolyzed collagen helps with boosting cell turnover.
The set is composed of toner and lotion, both oil-free, gentle, and moisturizing. Suitable for oily and sensitive skin, they help prevent a greasy film from sitting on the face. Let's look at the set a little more in-depth:
LANOA Pure Flower Clarifying Skin
Size: 120mL
Price: KRW 16,500
Skin type: oily, sensitive
The Pure Flower Clarifying Skin is a toner that helps retain moisture in cleansed skin while controlling oil production. It also helps soothe and clear pores while nourishing the skin. It is suitable for all skin types and works particularly well on oily skin types.
After cleansing my face, I got to test out the toner. It felt slightly thicker than my usual liquid toners, almost like milk diluted in water. However, the milk-like consistency melted rapidly onto the skin and did not leave the oily film I was expecting. Although I have dry skin, that is a feeling that I prefer to avoid, even if I need to reapply moisture throughout the day.
The toner left my skin supple and did not dry too fast, which often happens with liquid toners in between the routine steps.
Lanoa Pure Flower Clarifying Lotion
Size: 120mL
Price: KRW 17,500
Skin type: oily, sensitive
I applied an active serum before the Pure Clarifying Lotion and ensured my skin had dried first. The lotion had a creamy texture that penetrated the skin quickly, helping seal in the added moisture in the skin layers.
The subtle flower scent disappeared a few seconds after application, and my skin was left bouncy and radiant. A little goes a long way, as three pumps are enough to cover the face and neck.
To push the experience further, I added a layer of sunscreen after the lotion to check for any pilling and was pleasantly surprised. I did not experience any pilling, which was a relief!
Finally, as promised by the brand, there was no oily sheen on my face, but it felt moisturized for several hours after application.
Final Verdict
LANOA is undoubtedly a brand that I will keep watching. My experience with their Pure Flower Clarifying Set was positive enough for me to plan on re-purchasing both the toner and the lotion. After each use, my face feels rejuvenated and bouncy, and I continue to use both products in every routine with no signs of irritation or sensitivity!
LANOA's Best-Selling Products
Now, let's dive into LANOA's most popular products.
LANOA Puberty Soap
LANOA Puberty Soap
Size: 100g
Price: KRW 12,900
Skin type: oily, acne-prone, sensitive
LANOA has seen some popularity after launching its handmade soap line. One of their most popular soaps (also listed on Olive Young, Korea's top cosmetic store) is the LANOA Puberty Soap. The handmade soap has Chinese buckwheat flour, Spanish licorice root powder, tea tree leaf oil, and chestnut oil. Focused on various skin troubles that often occur during the teenage years, it helps regulate oil levels in the skin while keeping it hydrated.
It does not strip the skin from its natural oils and helps minimize irritation. Because it is so mild, it can help cleanse light makeup such as BB cream on its own, while it is recommended to use a face towel to scrub the face if heavy makeup is applied gently.
Double cleansing with an oil cleanser before using the soap is also effective yet gentle on the skin.
Many users have mentioned the soap's ability to help apparent troubles like acne, especially in teenage skin, hence its name! However, users of all ages have praised its benefits.
LANOA Follicle Soap
Size: 100g
Price: KRW 14,900
Skin type: oily, combination, acne-prone, sensitive
From the same famous line, the LANOA Follicle Soap contains similar ingredients, with the addition of Camel grass oil, which is used in anti-aging and acne treatments. This soap targets skin troubles such as folliculitis (when hair follicles are inflamed and result in bumps and white heads).
The LANOA Follicle helps control the oil levels in the skin while clearing out impurities. It also helps reduce irritation gently, making it suitable for sensitive skin.
Like the Puberty Soap, the Follicle Soap is so gentle that it will cleanse BB cream-level makeup and require some light scrubbing for heavier makeup. Using a face cloth or double cleansing is ideal if sunscreen or heavy makeup is worn before your routine.
LANOA Aqua Moisture Cream
Size: 50 ml
Price: KRW 22,400
Skin type: sensitive, oily, normal
The cream focuses on moisturizing and nourishing the skin with Centella Asiatica, green tea, and rice bran extracts. It also helps control the oil and water balance of the skin and keeps irritation away thanks to its nature-derived ingredients.
Reviewers tend to mention a refreshing feeling upon application, which makes it one of the brand's favorites.
This cream is one of a set that includes the Anti-aging Revital Cream. Sporting similar ingredients, this version also contains Glycerin to boost the skin's hydration levels. It also includes Adenosine, known for helping decrease the appearance of fine lines and improving skin smoothness, reducing the appearance of crow's feet and brow wrinkles.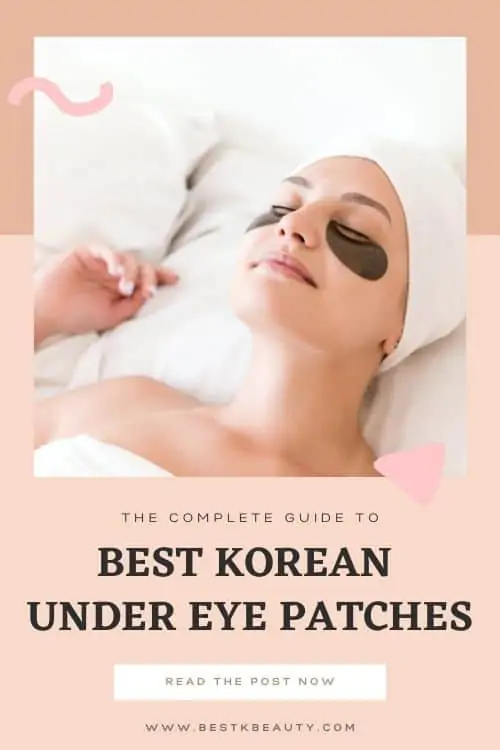 It should be mentioned that this cream also has a slight whitening effect after application, but it melts away after a few minutes or can be covered with light makeup.
LANOA Sun Bye Sun Cream
Size: 50mL
Price: KRW 13,800
Skin type: oily
The LANOA Sun Bye sun cream is their only sun product at the moment, but it is one of their best sellers.
With an SPF 50 protection, the waterproof sun cream contains rose, bamboo, lotus, camellia extracts, and hydrolyzed collagen for increased hydration and reduced fine lines.
While keeping UVA/UVB rays away from the skin, the Sun Bye sun cream is said not to leave a white cast or sticky film on the skin. Its lightweight, hydrating formula is also praised in reviews.
I have yet to test out LANOA's Best-sellers, but the reviews are overwhelmingly positive, which is promising for the brand's future. I would recommend checking it out!
You may also like: