Do you know what Dewy complexion women are obsessed with? They are obsessed with natural-based ingredients that can help them attain Honey skin.
If you want to achieve dewy, nourished, and plump skin, then this article is for you. Here you will get to know all you need to know about Honey skin. By following a skincare routine, you can get poreless, semi-glossy, and hydrated skin.
What is Honey Skin?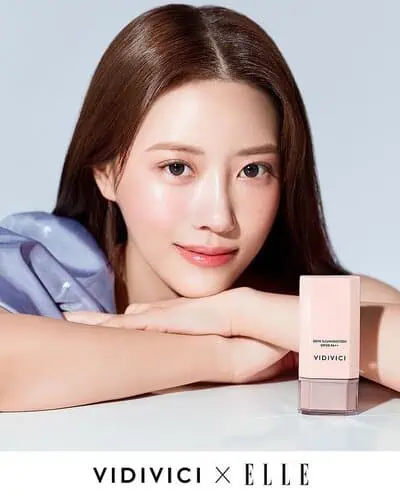 Are you curious to know what Honey Skin is? Honey skin is hydrated, glossy, radiant, and supple-looking skin. You might be wondering at this point how you can make your skin look like honey? What is the Korean Skincare routine and how can you get it?
Honey Skin is one of the most popular Korean beauty trends these days. The hashtag #꿀피부 is quite common in Korea these days. Women across the globe, not only in Korea are talking about it. They all are curious to know more.
How to Get Honey Skin?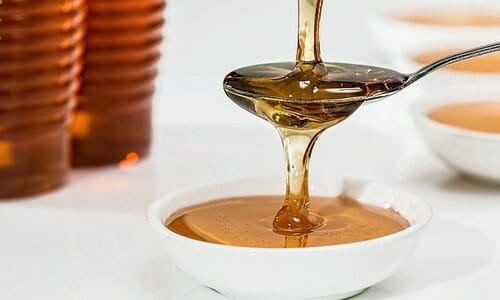 Honey is one of nature's most revered skin remedies. It is rich in nourishment and provides ample benefits. Honey is the queen bee of the Korean beauty world. So the goal of achieving honey skin is to get hydrated skin. The honey skin is supple, just like the honey sap.
Korean skincare is a multistep process. So let's dive right in and learn how to have honey skin.
Korean Skincare Routine and Product Recommendation for Honey Skin
Korean skincare is more like a lifestyle. It is based on not using more products but using the right type of products, at the right time, in the right amount.
Korean skincare is not about buying multiple products and applying them to damaged skin. It is not a super fast process. It takes time, consistency, and effort. So assume it to be a slow but steady process.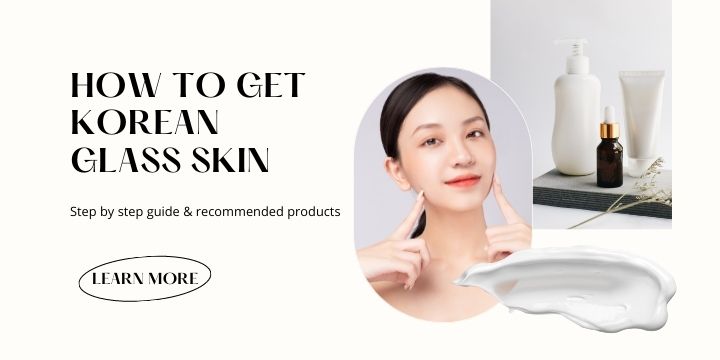 Do you know what Korean skincare focuses on? It focuses on prevention and protection rather than applying various products to undo the damage.
The right order of applying the products is as follows:
Cleanse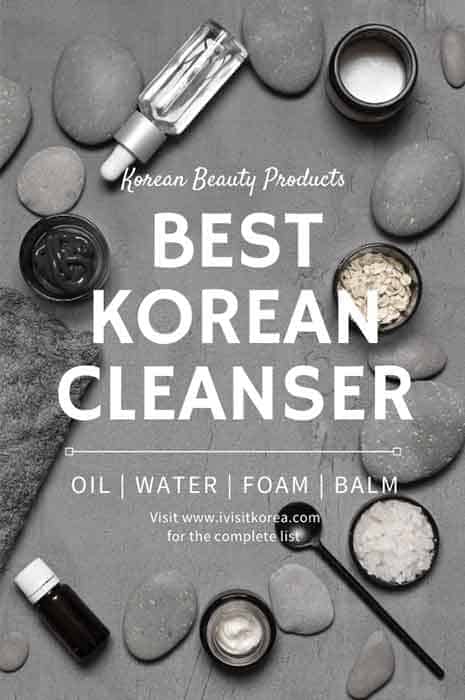 Cleansing should be double-cleansing. Use two cleansers to make your skin clear for the next skincare step.
First, remove all the makeup with a Makeup remover. Start with an oil-based cleanser first that is the easiest way to remove all makeup by melting them.
It will remove all the dirt, makeup, and impurities. After that use the second cleanser which should be Water-based. You may use cleansers like Etude House Soon Jung Foam Cleanser.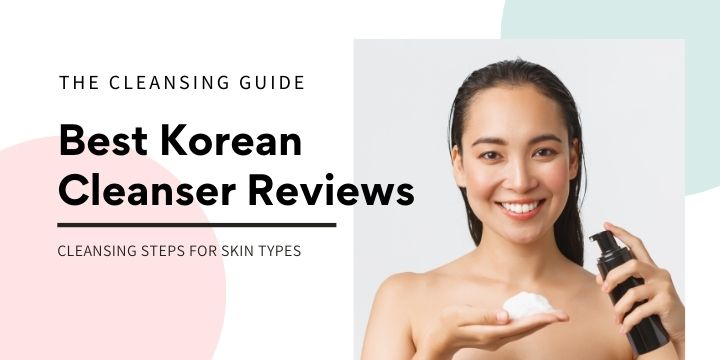 Prep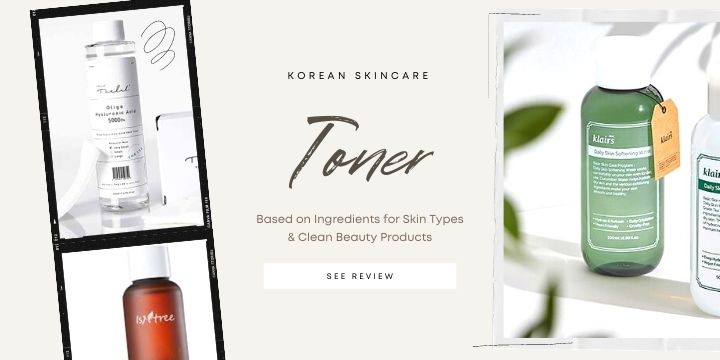 Prep your skin by using a toner. Never apply base or foundation directly to your skin as it may clog your pores. Clogged pores lead to breakouts. It also destroys the texture of the skin.
Before applying any layer of makeup, always apply toner and get it to seep into your skin. It will keep you hydrated and will make your skin plump, dewy, and nourished. Moisture Toner with hyaluronic acid is a good option to go for if you are looking for one.
Also, the toner pad is super easy to use because the cotton pad is already soaked into the essence. I tested and listed the best toner pads so you can find the fit one for your skin type here.
To make your skin tone brighter reducing dark spots, I recommend  Goodal Green Tangerine Vita C Toner Pad with a bunch of vitamin C. More, for hydrating, The Lab by Blanc Doux Oligo Hyaluronic Acid 7 Multi-Formula Pad is great with simple ingredients that is suitable for all skin type, especially for sensitive skin.
Nourish
If you want to lock the moisture of your skin, provide nourishment to it. Go for essence, treatments, sheet masks, and eye care products. These products will not only protect your skin but also provide nourishment. The essence or serum with key ingredients can help your skin concerns like fine lines, dark spots, or breakouts. Check the details of the products and my reviews here and pick up the one for your skin type!
Moreover, make a habit of using products like these. 1 day 1 mask is very popular in Korean beauty because Sheet Masks of serum-soaked papers provide hydration to your skin. Eye creams or Eye patches help you get rid of puffy eyes and dark circles under your eyes.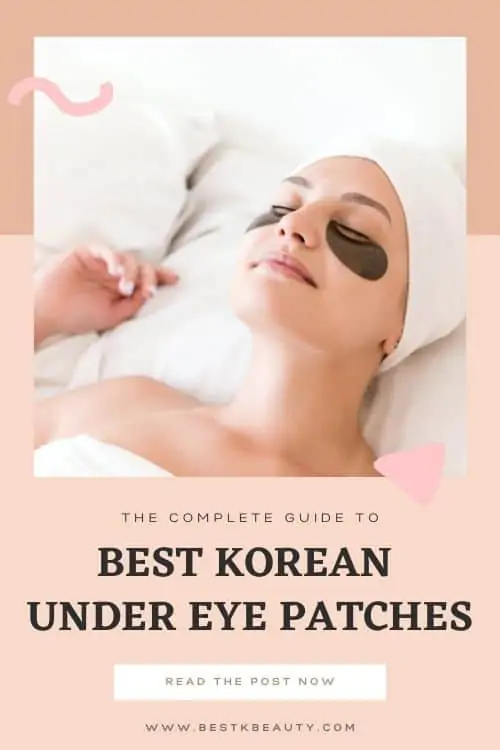 Protect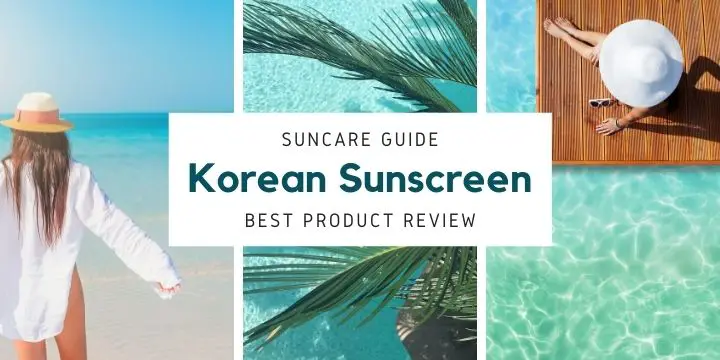 Sunscreen is the most important step to protect against harmful UV rays for anti-aging and dark spots. Use moisturizers and sunscreen for protecting your skin from damage. The moisture acts as a seal and barrier and will not let your skin moisture vaporize.
There're two types of sunscreen;
Physical sunscreen with Titanium Dioxide and Zinc Oxide might cause a white cast but is a better option for sensitive skin.
Chemical sunscreen with Ethylhexyl Methoxycinnamate is smoother but there is a possibility of skin trouble or allergic reaction.
Here you can check my best 3 product picks and review. 🙂
Sun protection factor (SPF) creams should be in your daily routine if you want to stay secure from sun damage.
If outdoor activities last more than 3 hours, you must reapply sunscreen. In this case, I am using a sun cushion product that is super easy to use. It is my essential product for going out in summer as you can expect a natural make-up effect by re-applying sunscreen that has been removed with sweat. 😉
Makeup for Honey Skin
Light Coverage Base
If you want to achieve honey skin, let your natural skin texture breathe. Keep your base light and don't apply heavy coverage foundation. The purpose of the foundation should be to minimize pores and clear the skin out.
Just let your skin breathe and it will look plumpy and dewy for sure. Keep your skin free of all the impurities and you can achieve it by following the proper skincare by following steps of deep cleansing, exfoliating, and hydration.
Otherwise, try these light BB Cream from Missha to even out your tone while also adding protection and moisturizing.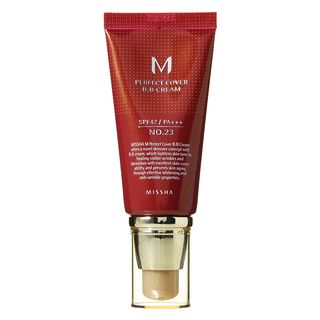 $12.99
$14.99
in stock
2 new from $12.99
as of November 10, 2023 3:35 pm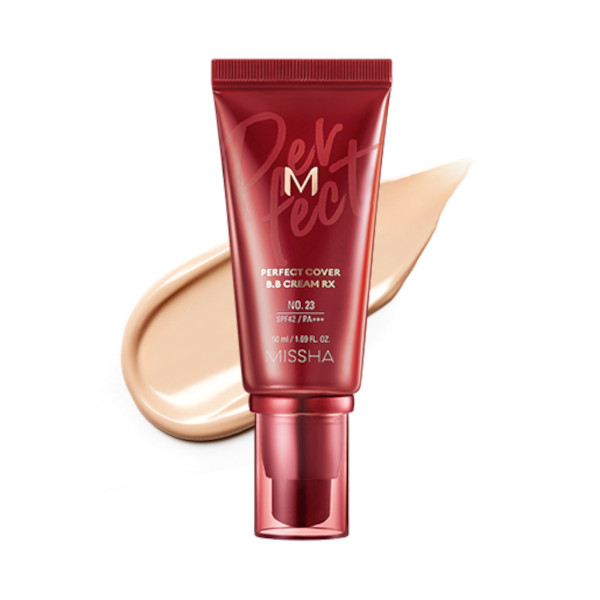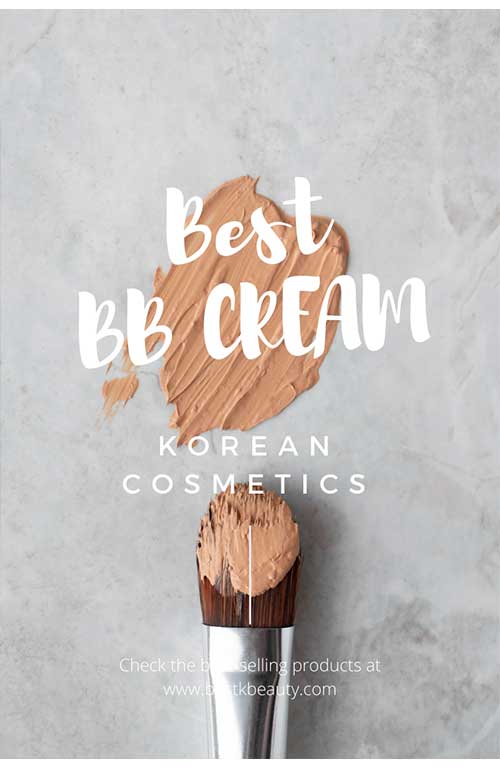 Go Easy on Products
Never overdo the products, go easy while using them. Just try to keep it as natural as you can. If you are using a powder concealer, just apply it where you truly need it.
Choosing the right kind of product is as important as applying it in the right amount. If you are applying blush, better go for creamy or liquid blush than a powdered one to get the plumpy look.
Liquid vs Powdered Products
Go for liquid products to maintain the moisture in your skin. Honey skin is all about retaining the skin moisture and keeping it hydrated. But remember the rule, don't overdo it.
So you can replace some of your powder products with their alternatives. Like using facial sprays or mists instead of face powders to keep your makeup fresh. But balance is the key.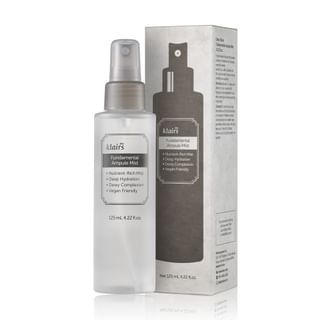 Dear, Klairs - Fundamental Ampule Mist 125ml
as of February 3, 2022 10:58 pm
Korean beauty is due to Korean skincare. If you want to have the same supple, hydrated, plump, and hydrated skin as your favorite Korean actresses then you should follow K-beauty reign.
Getting honey skin is no more a herculean task. It is something you can achieve at home. This article not only shares the steps of Korean skincare but also displays some of the most used and highly recommended products to use. So what are you waiting for? Get started!
You may also like: