Best 3 Korean Serum Review
Even though I suggest reading all recommendations to find the best fit for your skin type, if you prefer to check the top-rated Korean serum reviews first, click the image below to see the reviews directly.
What is face serum?
Have you ever wondered why we use a serum? I could say that it is like a miracle product as it can solve skin's problems the fastest. Face serum is a high-quality high effective skincare product that nourishes the skin with a high concentration of active ingredients. It helps a lot to fight aging and weakening. The active ingredients in the serum are small particles but full of high regeneration power to reduce wrinkles, dullness, dark spots, and blemishes. Here you are on the all about serum guide and the best Korean serum detailed review below.
What does face serum do for the skin?
Here are the different types of serum and its effect.
Brightening
To brighten the face tone, try a serum with vitamin C (ascorbic acid) or Niacinamide. They are the main ingredient used in whitening serum, essence, or ampoule. Not only Vitamin C boosts the skin's own collagen production, but it also fades pigmentation and brown spots caused by acne or sun damage. If you are looking for a multi-purpose serum, I recommend a Niacinamide serum. It can help with whitening, anti-aging, hydrating, and antioxidant effect to tighten loosen pores and keep moisture locked in your skin. 
Hydrating
The hyaluronic acid serum is amazing to lock in moisture and keep the face moist all day. Also, Hyaluronic Acid can stop aging and help makeup get on the skin well. Hyaluronic Acid can be divided by molecular mass from low to high. Usually, lower molecular mass is absorbed more deeply into the skin being used in toner or essence.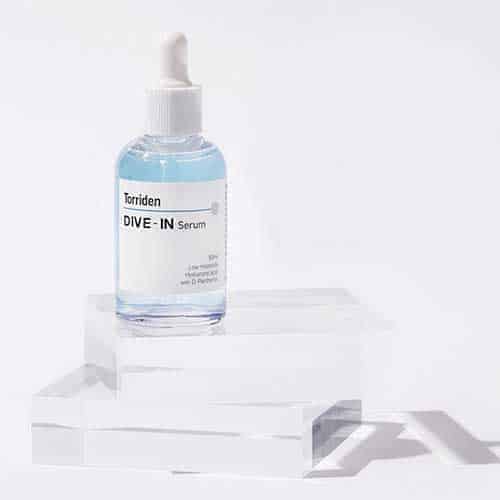 Calming
If you have troubled skin, it is best to use a serum with Centella Asiatica to restore skin conditions and soothe irritated skin. Cica works well with Panthenol to get back water-oil balance to damaged skin and bring care to the skin.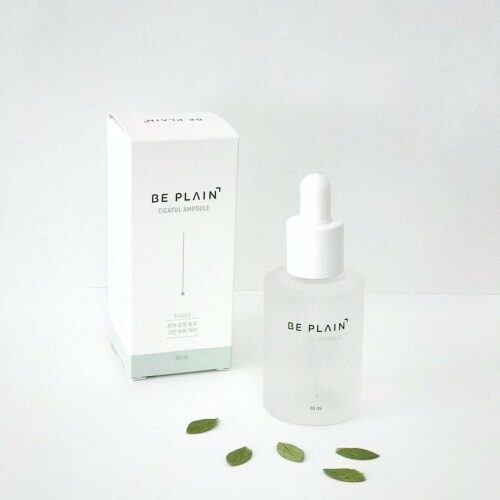 Anti-aging
For anti-aging and wrinkle care, try a serum with Adenosine, Peptide, or Ubiquinone. I can find easily Adenosine in anti-aging cosmetics to penetrate deep within the skin to effectively regenerate. It's popular for wrinkle care ingredients that is approved by the ministry of food and drug. Another great anti-aging ingredient is a peptide. This is an amino acid chain that has two or more and it can have various functions depending on the number of amino acids used.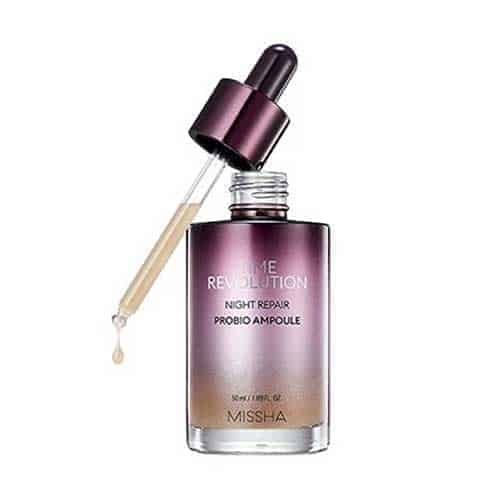 How do I choose a face serum?
The serum is said to be one of the most important steps to penetrate the active ingredients to the skin. It gives the skin very valuable nourishments that toner and cream could not. Also, I recommend choosing a product that can help with your current skin worries like wrinkle improvement, skin-soothing, and whitening. In order to choose the right serum for your skin type, it is important to see which ingredient is used and the amount in a serum.
Choose a serum based on your skin type
Dry skin type
For dry skin, it is best to use a serum with Jojoba oil or Rosehip oil to keep moisture locked in. Of course, the moisturizing superstar, Hyaluronic Acid is always great for dehydrated skin to be continually moistened.
Oily skin type
If you have oily skin then probably your skin balance has been broken so I recommend a product with a lot of moisture but less oil. Using a light gel-type serum with anti-inflammatory ingredients like Green Tea Water and Tea Tree Oil will be effective. Try an oil-free serum!
Sensitive skin type
For those people who have reactions easily after trying a new skincare product, I could say, choose a clean serum without potentially harmful ingredients. Plus, try to avoid products with vitamin C as it can irritate sensitive skin. Because many vitamin C products are used for extreme and fast effects. Then what I can recommend? The serum with Cica, Propolis Extract, Allantoin, and Panthenol help to calm and regain skin strength naturally. 
Get Latest News & Coupons for K-beauty Products
Choose a serum by its ingredients
Vitamin C Serum
It is an effective water-soluble vitamin serum used to brighten dull skin tone, whiten, regenerate, and strengthen skin cells. It stops melanogenic and the spread of melanin into the skin. Also, It removes melanin to create blemish-free and clear skin.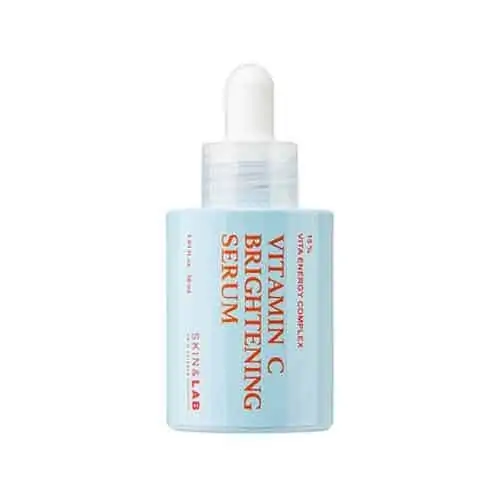 Niacinamide Serum
Niacinamide serum has many great benefits for the skin. First, it blocks dead skin cells from melanin forming. The reduced dead skin cells make a more clear and clean skin. Second, it helps in preventing and calming, and cleans inflammations caused by pimples. Plus, it controls excess sebum for acne protection. Lastly, Niacinamide has great effects to strengthen skin barriers by increasing ceramide content. It is highly recommended for skin problems like atopic dermatitis where the skin is dry and inflammatory reactions occur.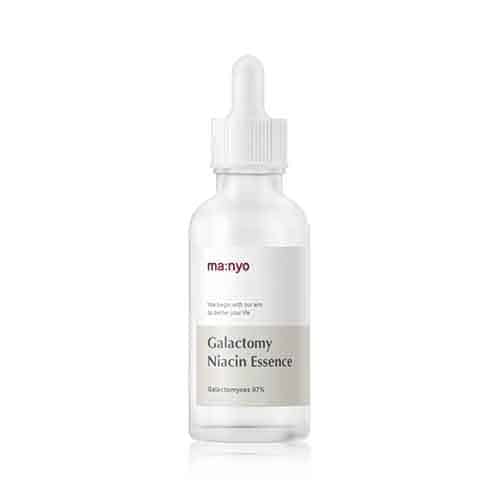 Peptide Serum
The peptide is the perfect anti-aging and moisturizing ingredient to help stimulate DNA and skin cells. It helps awaken and stimulate cells to move and work easily. In other words, the more peptides the better for your skin. It is combined with collagen as a booster to turn over cells and restore skin elasticity for healthy and wrinkle-free skin.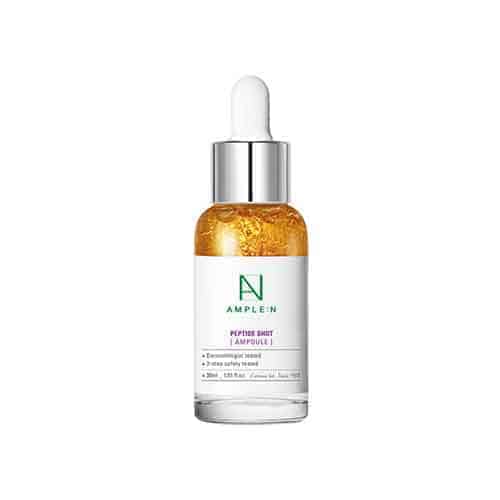 Hyaluronic Acid Serum
Hyaluronic Acid is an amazing moisturizing ingredient able to absorb and hold tens and hundreds times of moisture of its own weight. It holds moisture within the skin to keep the skin moisturized. Moreover, Hyaluronic acid is effective in holding moisture and skin elasticity as it works with collagen to help skin stay elastic and strong. For dry and rough skin, Hyaluronic acid helps make the skin hydrated and moisturized. 
Cica Serum
Cica is from the Centella Asiatica plant and the Centella Asiatica Extract is what is used in the serum. The 4 main ingredients from centella asiatica is Madecassoside, Madecassic acid, Asiatic Acid, and Asiaticoside. The effects of these main ingredients used are for healing and reviving damaged and sensitive skin. Also, Asiaticoside and Madecassoside from the Centella Asiatica Leaf are used for skin treatment to regenerate skin tissue and promote collagen production.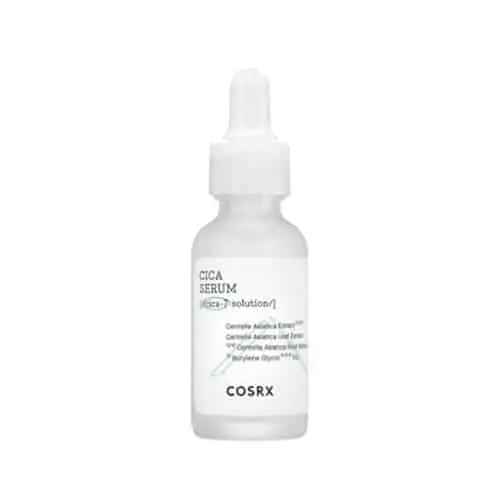 Best Korean Serum Review in 2023
Here are the Best 3 Korean serums that even sensitive skin types can use for a non-irritant and effective result.
COSRX Galactomyces 95 Tone Balancing Essence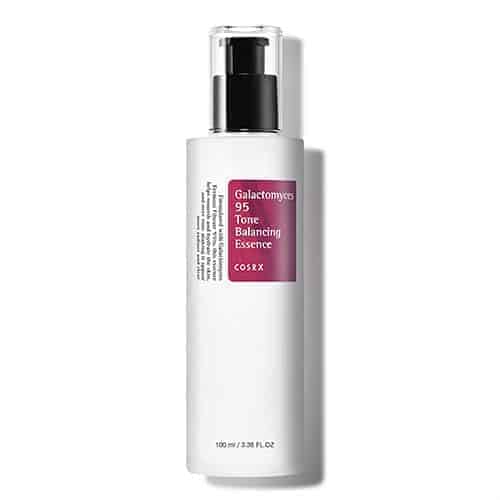 100ml
$14 ~ $22
Skin Type: All Skin Types
Ingredients
The main ingredients Galactomyces Ferment Filtrate helps in exfoliating and smoothing out skin for a clear and bright skin. With Niacinamide and Adenosine I expect it works wonders on wrinkle care and skin elasticity, plus, natural skin tone-up.
KEY INGREDIENTS
Brightening: Niacinamide
Hydrating: Sodium Hyaluronate
Soothing: Allantoin, Panthenol
Anti-aging: Adenosine
Uses
First, I used another product that was much more expensive than this one with basically the same ingredients. What I surprised is that the results were almost the same. Improving my skin complexion and moisturized. The essence has fermented ingredients in a liquid type so it was very slimy-watery but it absorbed quite well. For me, the best part was that there was no irritation with almost no scent. It was pure and effective. However, if you are new to fermentation essence, I recommend testing it before using on the face.
Results
After putting it in night skincare, my skin was moist and alive until morning. That makes the makeup look way better and easier the next day. The essence texture was light and the moisture was felt deep within my skin. I can see the skin tone was brighter and skin barriers were getting stronger which helped to reduce the sensitivity. 
Price
100ml for $14-$22. It is super affordable compared to other nourishing skincare products with active ingredients. This COSRX essence has still a high-quality and friendly price point.  
Clean Beauty
Cosrx is a natural skincare brand helping to soothe and care for sensitive skin with non-irritant ingredients. Likewise, COSRX Galactomyces essence is a clean beauty item on cruelty-free, and vegan-friendly which can be used for all skin types. 
#alcohol-free #fragrance-free #essential Oil-free #paraben-free #sulfate-free #cruelty-free #vegan-friendly
CHECK PRICE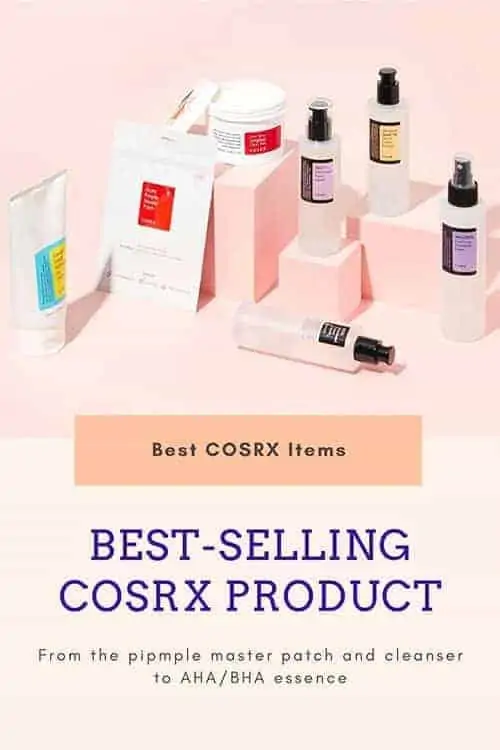 iUNIK Propolis Vitamin Synergy Serum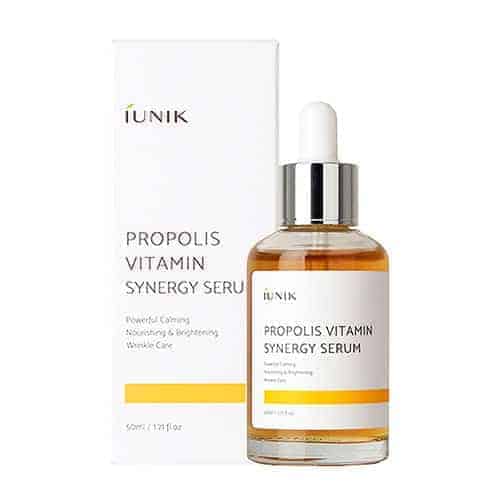 50ml
$14 ~ $17
Skin Type: All Skin Types
Ingredients
This serum is formulated with a bunch of natural ingredients from IUNIK's special recipe. It is a multi-purpose high synergy serum helpful for sensitive skin to calm while bringing elasticity for clear and bright skin. Not only Propolis Extract and Centella Asiatica Extract heal and soothe the skin, but also Seaberry Fruit Extract makes dull skin to be more refresh and alive. Moreover, Niacinamide and Adenosine are added for Whitening and Wrinkle care, both of which are approved by the national drug and food association.
KEY INGREDIENTS
Brightening: Niacinamide
Hydrating: Sodium Hyaluronate, Arginine
Soothing: Allantoin, Beta-Glucan, Centella Asiatica Extract, Witch Hazel Extract
Anti-aging: Adenosine
Uses
The serum is very lightweight and absorbs quickly without leaving grease that makes it suitable for all skin types including oily skin. I love how my skin moist for a long time. In my experience, skincare products with Propolis Extract can be sticky at times, but in this case, there was no stickiness at all in iUNIK Propolis serum. What's more, I didn't have any breakouts and troubles after using it (as a sensitive skin type).
Results
This serum uses natural ingredients like Centella Asiatica Extract, Propolis Extract, and Seaberry Fruit Extract to help the skin feel comfortable. Not only It gives skin protection from outside irritants but it also cares for sensitive skin with its effective ingredients. 
Price
iUNIK skincare products are famous for being affordable yet super powerful including this Propolis Vitamin Synergy Serum. 
Clean Beauty
iUNIK is a minimalism skincare brand using only natural ingredients approved by the EWG (environmental working group). Thus, sensitive skin types can feel safe as all products are green level. Also, this brand is cruelty-free but not 100% vegan-friendly. Enjoy their comfortable & non-irritant products for glowy skin! 
#alcohol-free #fragrance-free #essential oil-free #paraben-free #sulfate-free #cruelty-free
CHECK PRICE
Klairs Freshly Juiced Vitamin Drop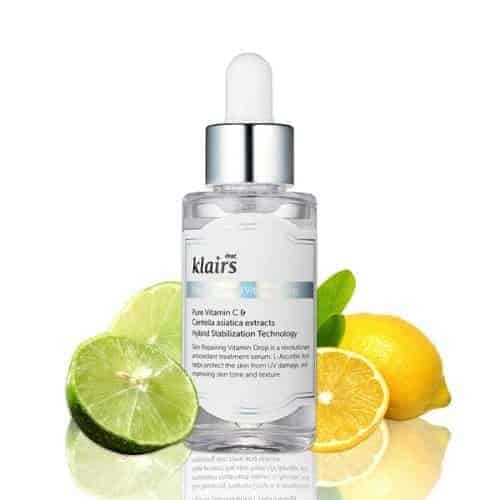 35ml
$20 ~ $23
Skin Type: Normal, Dry, Combination, and Oily
Ingredients
This Klairs one of the bestsellers concentrates on brightening with Vitamin C which helps to reduce pigmentations and dark spots. Moreover, it works for fine lines and skin elasticity with 5 types of Peptides by boosting collagen production. However, it contains Essential oils (Lavender oil, orange oil) that could make trouble onto some sensitive skin. (If you've ever had, choose another one). As well as, a high amount of pure Vitamin C (Ascorbic Acid 5%) might irritant for sensitive skin.
KEY INGREDIENTS
Brightening: Ascorbic Acid 5.0%, Sodium Ascorbyl Phosphate
Hydrating: Sodium Hyaluronate
Soothing: Centella Asiatica Extract, Green Tea Leaf Extract
Anti-aging: 5 Type of Peptides
Uses
As I have sensitive skin, I was afraid of using Vitamin serum but I had no problems with this Klairs Freshly Juiced Vitamin Drop. The essence type serum is soft and oily. However, after my skin absorbed it, the oiliness was not left. Only a refreshing moisturizing feeling was remaining. One thing I should say that you store it in a cool and dry place away from direct sunlight because Vitamin C is extremely unstable and oxidizes very easily in presence of light or air. So I'd like to recommend using it within 2~3 months after opening.
Results
At first, there was a slight sting because It is made with purely vitamin C, but it went away and fortunately, my skin had no reaction. The most remarkable change on my skin is that dark spots got lighter and overall my skin tone becomes brighter. I'm not sure about the pore tightness yet, but I can say it works on whitening.
Price
Relatively, it's a bit pricy with 35ml. But if you think of a high amount of Vitamin C and skin tone-up result, definitely, it is not much!
Clean Beauty
Klairs is a vegan & eco friendly skincare brand for sensitive skin to use without any irritations. This Vitamin Drop is Alcohol-free, Fragrance-free, Paraben-free, Sulfate-free, Cruelty-free, and Vegan-friendly product. However, it has essential oils so sensitive skin types should be cautious of this. 
#alcohol-free #fragrance-free #paraben-free #sulfate-free #cruelty-free #vegan-friendly
CHECK PRICE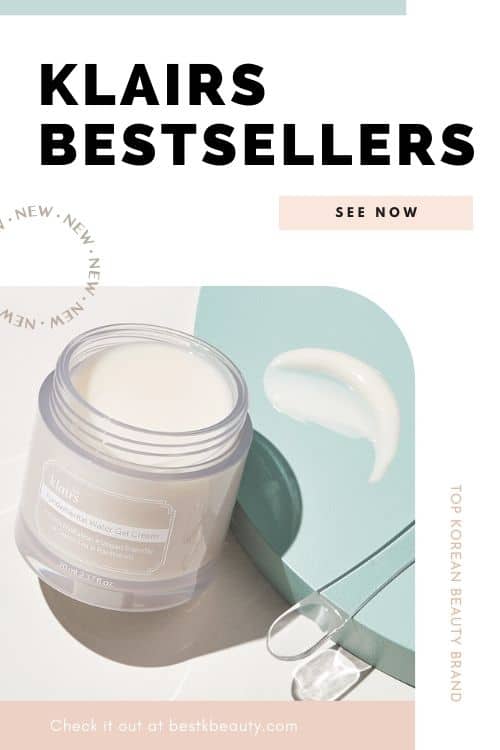 Is essence and serum the same?
Essence, serum, and ampoule all have the same goal in mind to keep the skin healthy and looking its best. They are all highly concentrated products but divided by the formula and active ingredients on purpose used. That means you don't need to use all of them separately, just use one of them based on your skin concerns. Normally, ampoule > serum > essence is the order of the highest use of active ingredients to solve skin problems. Ampoules have a high content of oxide used so it is often made in small amounts. For serum and essence, it is usually made in dark brown bottles to prevent oxidation.   
Can we use face serum daily?
With all these great benefits, it is safe to use a serum on a daily basis. For daily care in whitening, elasticity, and smoothness it is recommended to find a serum that works well for your skin type. If your skin is more dry than usual it is best to use ampoule for a faster and effective result. But because an ampoule is highly concentrated as well it might pressure the skin. Thus, it is best to use an ampoule once every 4-7 days. On the days that you do not use ampoule, I recommend using a serum or essence in case you want more nourishing.
Do I need both serum and moisturizer?
The serum just like a moisturizer does not stay at the surface of the skin but penetrates deep inside the skin. So, I suggest using a cream after putting on the serum to help keep the serum in the skin. For oily acne-prone skin, it will be better to use a lightweight lotion to prevent breakouts or just finish the skincare step with a serum in the Summer season that might enough to hydrate. Because usually, moisturizing creams have high amounts of oiliness. However, if your skin is dry, aging, and excessively dry in Winter, using a cream can help control water evaporation it will help in aging and elasticity. The cream not only protects the layer of the skin but also holds moisture at the outer part of the skin.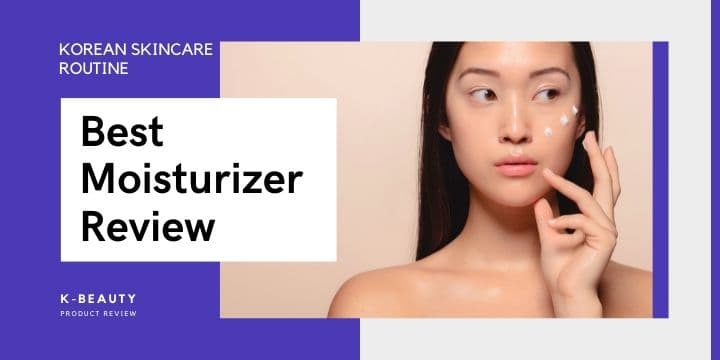 You may also like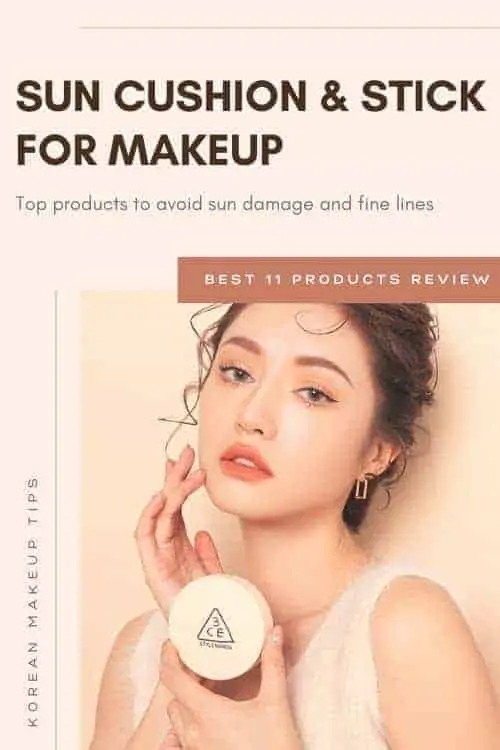 Disclosure: This post contains affiliate links. Clicking those links before you shop means that best k-beauty receives a small commission. Please see my full disclaimer for more information.