New Arrivals in Korean Cosmetics
Summer is finally here in Korea: K-beauty brands are launching (or re-launching) their sun products just in time for the vacation season! I have decided to document my trial and review of these three top Korean brands with K-beauty sunscreens. As these questions are pretty popular on social media regarding sunscreen, I will focus on how much white cast they have, if any, and whether they are hydrating and dry-skin friendly. Also, I will describe their level of oiliness. Here is a review of Dr.505, Benton, and IT'S SKIN brands.
Let's go through the best launches from these brands!
DR. 505 A+ Sun Cream (Version Velvet)
Dr. 505 is a young Korean brand that aims at helping troubled skin. It caters mainly to acne-prone and sensitive skin while also including pregnant women in its primary audience. All in all, hormonal acne is one of the main trouble they concentrate on.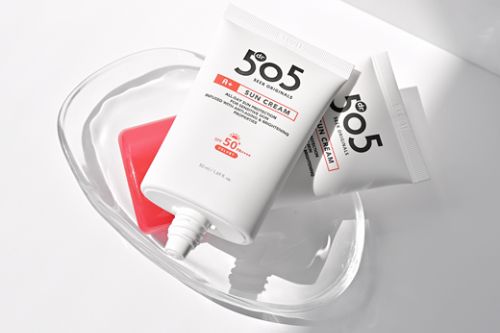 Dr. 505's A+ SUN CREAM VELVET was one of the most surprising discoveries for me. Before getting this sun cream, I was always skeptical of products with a creamy texture as they usually don't work on my brown skin. Even with chemical sunscreens, I always expect the infamous white or grey cast to offset my skin tone.
See the result in the pictures below!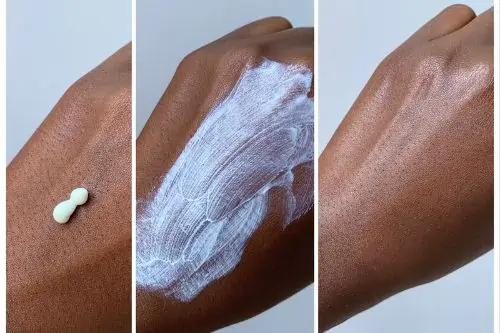 The A+ Sunscreen Velvet offers an SPF 50+ and PA+++ protection, but the best part was that it didn't leave any unwanted marks and did not irritate my skin. Additional benefits include wrinkle and fine line improvement qualities and brightening of the skin over time.
I consistently used the A+ Sun Cream for over a week, and the result was always the same. The texture was similar to a moisturizing lotion, although it dried faster. As someone with dry skin, I also noticed that I needed a lotion before the sunscreen, as it would not be enough on its own for moisture. Someone with oily skin might feel different.
BENTON Skin Fit Mineral Sun Cream
Benton focuses on green/eco-friendly, vegan, and cruelty-free products, making it one of the pioneers of the "clean beauty" movement since its launch in 2011.
One of the first things I appreciated from Benton was the packaging: made with biodegradable sugar cane. It fits with the eco-friendly image of the brand.
Now, back to the sun cream: The BENTON Skin Fit Mineral Sun Cream offers an SPF 50+ and PA++++ protection, Witch Hazel, and Centella Asiatica extracts for extra moisture. It also has a subtle Rosemary scent upon application. it is said to improve skin elasticity over time and to have a "low white cast," I have tried it a few times before forming an opinion.
The application was easy, like applying a lotion. It felt soft, on the thicker side, and was quickly spreadable. It also did not dry too fast and did not leave any streaks.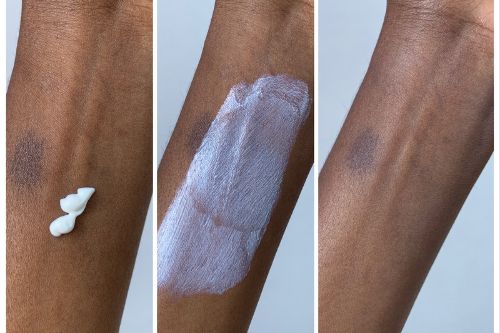 However, I can admit that a slight white cast was more visible than it should have been. That being said, I should also mention that while it was visible on my skin tone, it was possible to blur it out using a damp beauty blender. This did not change my experience, which was overall positive.
This is a sunscreen I will reserve for the days I wear heavy makeup so that the white cast doesn't have any impact.
Offer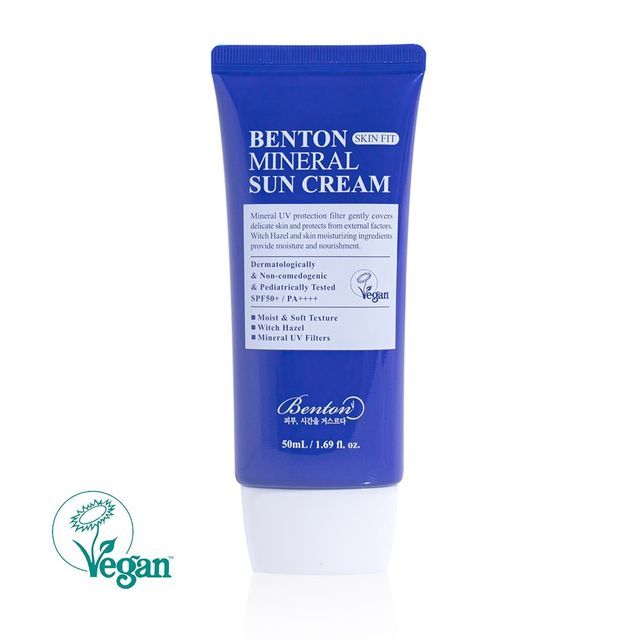 Amazon
$19.38
in stock
7 new from $19.38
as of July 31, 2022 8:48 pm
Last updated on July 31, 2022 8:48 pm
BENTON Air Fit UV Defense Sun Cream
BENTON's Air Fit UV Defense Sun Cream is the same line as the Skin Fit version. It contains Centella Asiatica and Panthenol as its hero ingredients for a soothing and moisturizing effect. Despite coming from the same family as the Skin Fit, there is a significant difference in application and finish.
The Air Fit sunscreen was quite watery compared to its Skin Fit counterpart. The texture was almost milk-like and spread quickly. A little went a long way, but I purposefully applied a generous amount to evaluate the finish. See the pictures below for the comparison!
As expected, the fluid texture translated into a sheer finish, with little to no white cast! I could re-apply without my skin tone being affected, and my skin and neck were left radiant.
As a result, I recommend this sun cream for every skin tone. It seems like a gel moisturizer would go perfectly with its finish for oily skin.
Amazon
$18.90
in stock
6 new from $18.90
as of July 31, 2022 8:48 pm
Last updated on July 31, 2022 8:48 pm
Offer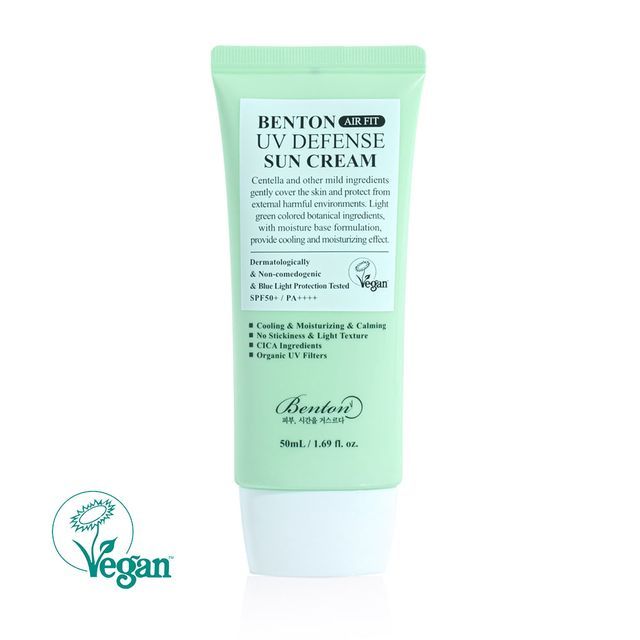 BENTON Mineral Sun Stick
According to the website reviews, BENTON's Mineral Sun Stick is one of the public's favorites and almost became mine. It contains three hyaluronic acids to aid skin hydration, Tocopherol for nutrition, and offers SPF 50+ and PA++++ protection, just like the two other sunscreens from the brand.
Tested for irritation, the Sun Stick aims to protect the skin from exterior aggressors. It is also good to mention that it is unscented.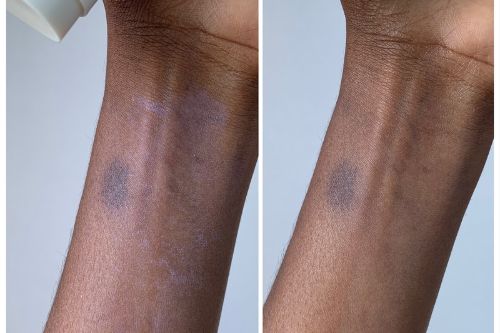 The Sun Stick was probably the product closest to my ideal in sun protection due to its consistency. As you apply it, it is slightly solid and needs a few seconds to warm up. But the result after that is a smooth, soft, and even film of protection that does not feel greasy.
The application and finish were all satisfactory for me; the only drawback I could find was the slight gray cast, which does get reduced after tapping the product into the skin. It is a product I would recommend for dry skin types as it has a balm-like finish, which helps maintain hydration in the skin.
Offer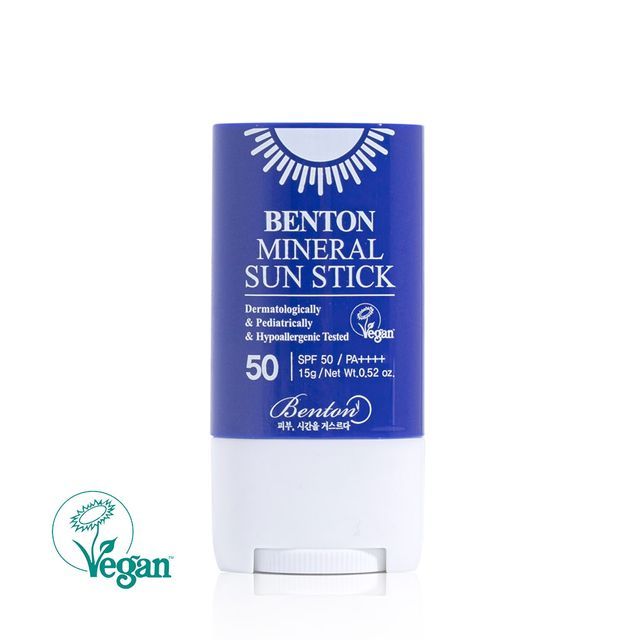 ShareASale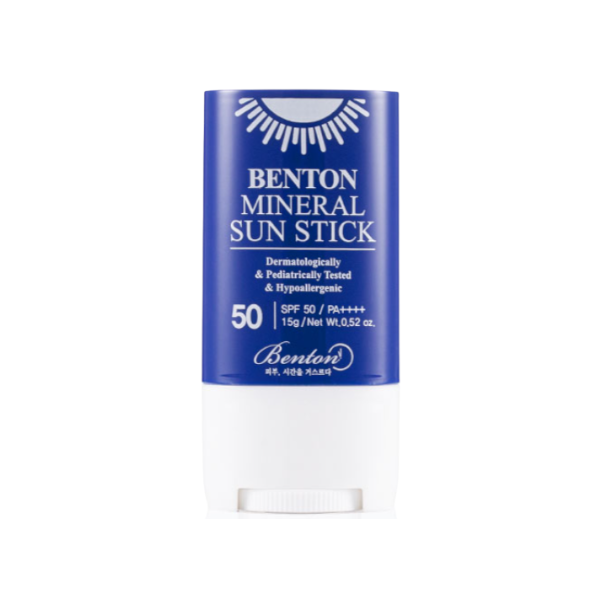 IT'S SKIN UV LAYER Sun Stick Clear
IT'S SKIN aims to "study individual skin types and respect diversity." Its brand story is focused on everyone being its standard of beauty through balanced and healthy skin.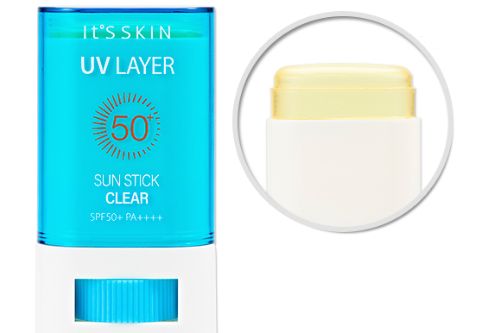 I have probably mentioned this particular sun stick in another article for a good reason. This is by far my favorite sun stick of 2022!
The 100% mineral sunscreen (made with zinc oxide and titanium dioxide) is advertised on the official website as ideal for "those who can't be bothered with skincare" and those who are afraid of stains on their clothes.
Now, I can bother with skincare, but the perspective of a user-friendly, foolproof sunscreen that I could use on the go, sometimes over makeup, without staining my clothing, was tempting. I decided to try it out and was pleasantly surprised with the consistency and finish of the product.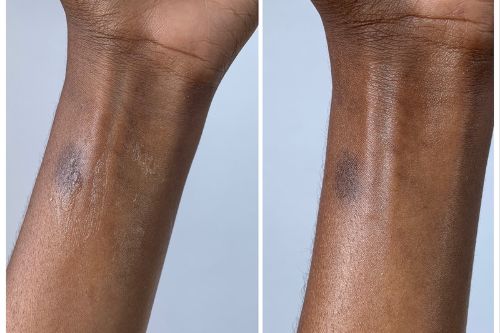 Extremely thin and light as promised, the IT'S SKIN Sun Stick acts like a lip balm without the oiliness we usually need in lip balms. I re-applied it over makeup without experiencing streaks, and the finish was overall the best result I had gotten from a sunscreen.
It is odorless and transparent, guaranteeing an undetectable film of protection on any skin tone!
There is a constant flow of innovative sun products created by K-beauty brands, so this list is not exhaustive. This is simply a compilation of the top sunscreens I was able to try out, and I hope this review helps you in your choice while making that vacation shopping list! Stay tuned for more reviews!
You may also like: