If there is one thing to describe Korean skincare products is that the sky is the limit. Or maybe even going beyond the sky! K-beauty enthusiasts all over the world would certainly agree that Korean skincare is constantly evolving and creating new things as different trends and needs keep popping up in the beauty industry. When you think brands have finally given everything they got… nope, uh huh, you're wrong. They never stop innovating their products, especially their formula, because after all the best result comes from the best ingredients. Over the last few years, natural ingredients have strongly dominated the K-beauty skincare and makeup market. People are now incorporating more environmental-friendly and minimalist products and steps into their skincare routine. 
Natural Ingredients For Skin
Going Back to Nature…
Another thing that makes natural ingredients stand out is that we can never go wrong with going back to nature. Sometimes we get so focused on fancy expensive skincare products that we often forget the best ones are the ones we can see around us. Not only do natural ingredients deliver amazing results, but they are also much gentler on the skin than chemicals and man-made products, which usually contain harmful stuff like parabens, alcohol, and perfumes that can irritate your sensitive skin.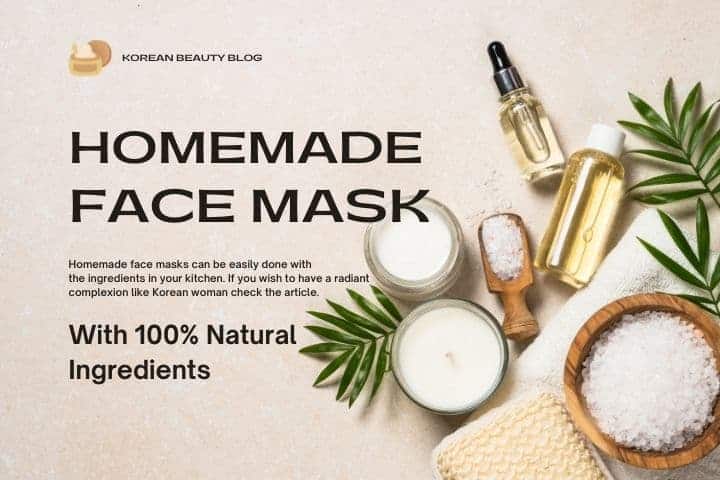 What I Like About Natural Korean Skincare
I like using natural products because I don't have to worry if they will work on my skin or not. Sometimes I worry that certain ingredients won't suit my skin type. Either it's too oily, too harsh, or even too intense. But I can easily avoid those risks by switching my routine to safer and kinder natural-based products.
I know some people doubt natural skincare products as they think they're too mild and won't have long-lasting results. But depending on what products you use, you can achieve the same healthy and glowing finish even with a gentle product! So what are these natural ingredients Korean skincare often uses? Without further ado, here are the top 7 natural ingredients in Korean skincare and our product recommendations!
Best Natural Ingredients in Korean Skincare
Mugwort – Calming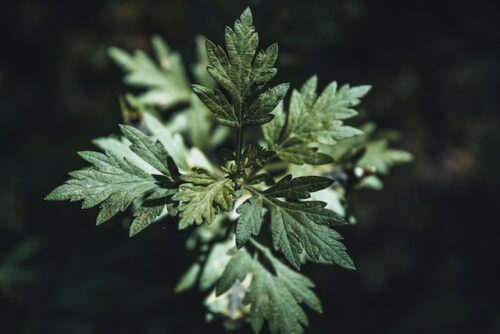 This herbal plant, ssuk in Korean, is often used in traditional medicine, skincare, and Korean cuisine. It has a 'warming' sensation and is used to improve circulation and relieve muscle pain. It's often used in Korean baths, or jjimjilbangs, to relax the body. This plant has the same anti-oxidant and anti-inflammatory content as Vitamin C, perfect for treating dry skin problems, redness, and breakouts. In addition, mugwort's anti-oxidant can protect the skin from harmful radicals and help collagen production. In my experience, the biggest benefit for the skin is the calming effect that soothes irritated skin and helps to recover quickly.
Best Korean Skincare with Mugwort
Rice – Brightening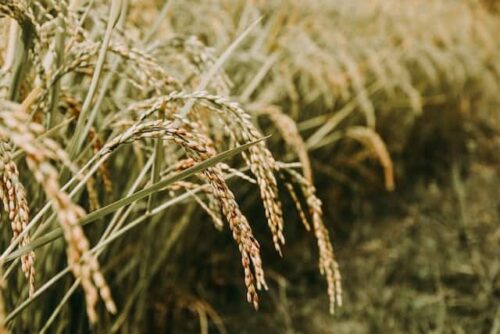 Okay, you may be wondering, wait… rice? As in the rice, we eat? Yep! Asian countries are obsessed with rice, and this goes the same with using rice in our skincare routine. Rice water is one of the folk remedies that Korean women have been using since the Joseon Dynasty. They have known from experience the rice's benefit of clearing and softening the skin! How amazing!
According to research, Rice water contains amino acids, vitamins, minerals, and antioxidants. It can brighten dull skin, prevent wrinkles, heal acne problems, and control sebum or oil production. You can't simply underestimate the benefits of this simple ingredient. Rice water is also rich in gamma-oryzanol, which can protect the skin barrier from damaging exposure to UV rays. That's why aside from being used as a facial wash or a toner, rice water is also the base of many cosmetic products. 
Best Korean Skincare with Rice
Green Tea – anti-inflammatory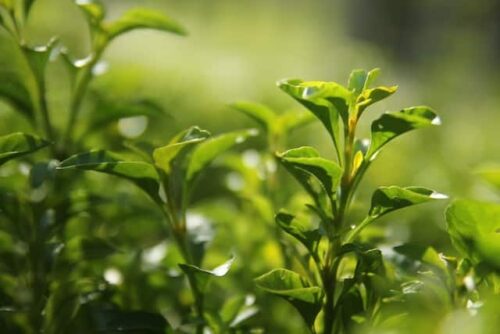 This natural ingredient also has tons of beauty benefits you definitely need to try in your skincare products. It's rich in antioxidants, amino acids, and vitamins, all of which are super helpful for detoxifying, hydrating, and healing the skin. One of the green tea's most popular benefits is its antibacterial properties. It can clear up clogged pores and fight acne-causing bacteria. The polyphenol content also fights infection, while the tannin content contains astringent properties that can reduce excess sebum or oil production. As it's very gentle to the skin, you can use green tea in everything. But for maximum results, we recommend using it as a face mask. It's hydrating and won't dry your skin after use!
Best Korean Skincare with Green Tea
Carrot – Antioxidant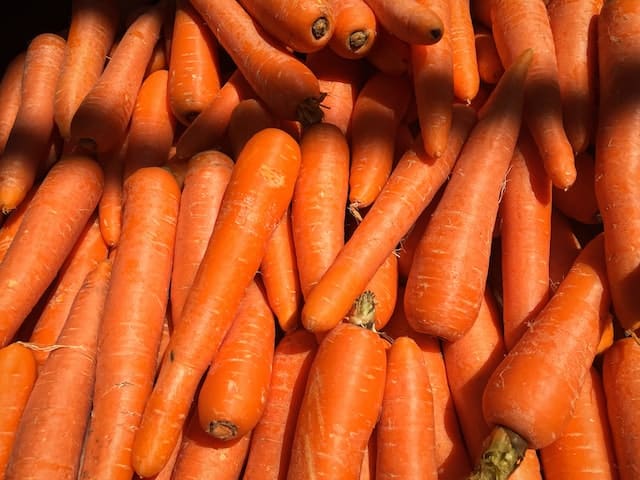 I bet you only think carrots are good for eye health. But did you know they also have tons of benefits for our skin and hair? The vitamin C in carrots acts as a natural anti-oxidant property that protects your skin against free radicals from UV rays and pollution. Not only that, but vitamin C in carrots also increases collagen production which can improve your skin elasticity and youthfulness. The anti-inflammatory benefit can also reduce your puffiness in the morning!
Best Korean Skincare with Carrots
Honey – Hydrating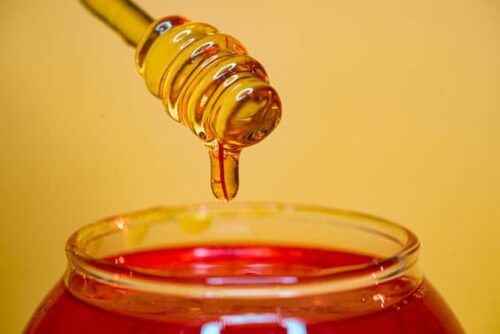 Pure honey works wonder in healing your skin from dry itching, acne scarring, eczema, and other autoimmune skin conditions. If you're dealing with acne and have tried so many products, but they don't work on you, you might want to try honey. The natural antibacterial ingredients balance acne bacteria and speed up skin cells' healing process. Manuka honey, in particular, boosts skin immunity and strengthens your skin barrier. 
Best Korean Skincare with Honey
Ginseng – Ani-aging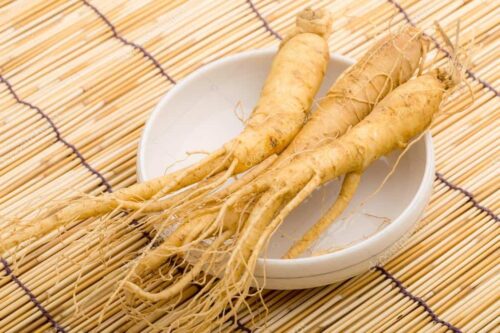 This natural ingredient has been used by Asian women for centuries for food, medicine, and now, skincare products. It possesses a balancing and rejuvenating quality suitable for all skin ages. However, the most prominent use of ginseng is to treat wrinkles and fine lines, as it increases skin-tightening collagen and helps with blood vessel circulation. It's most often used as an anti-aging ingredient in serum, moisturizers, or wash-off masks. Anyways, did you know you need to start using anti-aging products from your mid-twenties? Although you can't see the results now, you'll feel them in 10 years!
Best Korean Skincare with Ginseng
Green Tangerine – Fade Out Dark Spots
Our last ingredient is none other than tangerine! But not just any tangerine, specifically green tangerine. Green tangerine contains up to 10x more vitamin C than other tangerine types. They help fade dark spots, redness, and hyperpigmentation. You can also use them on other body parts that need some brightening, like armpits and elbows! Use daily for a minimum of 2 weeks, and you'll immediately see the result in clearer and glowing skin. 
Best Korean Skincare with Green Tangerine
You may also like: