Blackpink members Jisoo, Jennie, Rose, and Lisa are household names in South Korea. They are popular for their musical talents, fashion, and makeup! Many individuals have been influenced by the fashion and beauty choices of these K-pop celebrities. Each of the Blackpink members has their own beauty tips. Let's find out more about the Blackpink makeup tutorial and tips here.
Blackpink Makeup tutorial & tips
Blackpink Jennie's Skin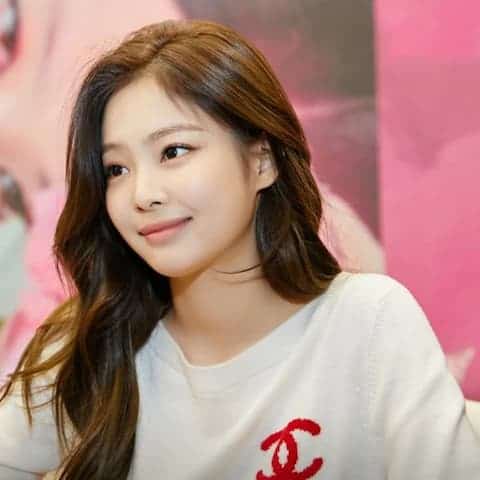 You may have already won half the fight by being blessed with beautiful skin (lucky, lucky you). Even if you don't have the best genes, you can still get Jennie's "no foundation" appearance by layering an ultra-lightweight foundation over an excellent brightening and blurring face primer. Jung Saem Mool Essential Skin Nuder Cushion and the Heimish Artless Glow Base are excellent choices for a skin-like finish.
Only apply a thin dusting of powder to areas likely to get greasy, and use a finely milled powder to prevent the powder from creasing and settling into fine wrinkles or pores throughout the day.
After lightly dabbing blush on your cheeks, you're ready to go! Another tip for flawless skin is the double cleansing method which Jennie and Jisoo both highly praise. They believe that cleansing is the best way for healthy skin.
Blackpink Jennie's Eyes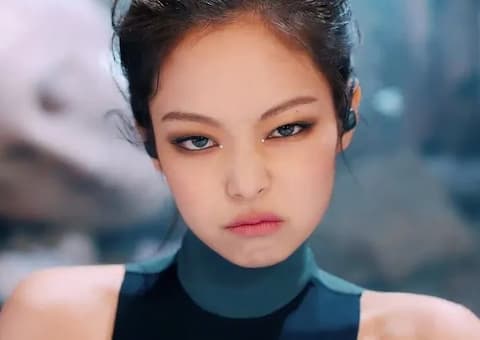 Unless you're a K-pop star, you'll want to put away your brightly colored makeup palettes. Jennie uses natural or nude-toned colors to give her eyes additional depth. She uses her eyeliner to stretch and accentuate the shape of her eyes. She draws her eyeliner close to her lash line. Her makeup artist uses a pen eyeliner for the ends of the eye to avoid smearing.
Jennie is also very communicative about her makeup and wardrobe. She adds her own creative ideas to the makeup. For instance, for the music video 'Kill this love' she suggested adding crystals in the front of her eyes and suggested using Tomb Raider as the motive for her makeup.
If you're a novice at drawing eyeliner, you may need to practice a few times to get the hang of it. Apply a couple of coats of mascara on clean, curled lashes, and you've got Bambi-worthy eyes in no time.
Blackpink Jennie's Lips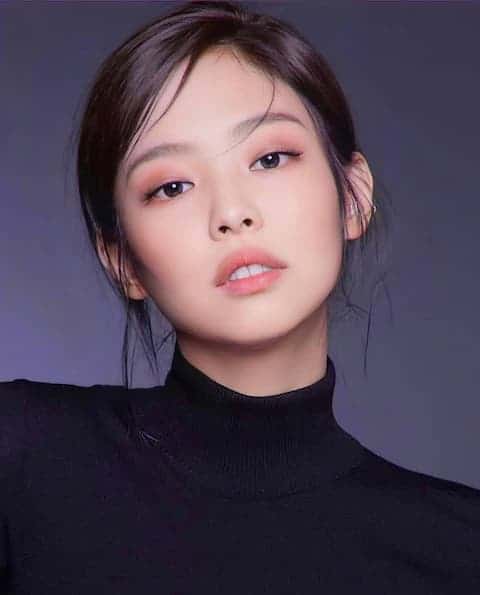 Jennie wears a wide range of lip colors, from baby pink to fire engine red. It's not the color of Jennie's rosebud-like pout that's important, but rather how she applies it. The edges of her lipstick tend to be smoothed out, making a lippie that seems nearly to melt onto the lips of those paying attention. With your ring finger, apply a little layer of color around the inner lip, and then spread it out with delicate tapping strokes until you get the velvety, just-bitten look.
Jennie loves to buy new makeup items and tests them out with her outfits. She is into hot, new trendy items and loves playing with new makeup.
Blackpink Makeup Step & Step Tutorial
In contrast to the more dramatic and out-there looks popular in Europe and the United States, the Koreans favor a more natural look. To get a soft, innocent, young, and vulnerable face that elicits a yearning for protection, utilize the natural makeup look. For Blackpink's innocent aesthetic makeup, follow these steps here.
Dewy skin
The first step to getting Jennie's fresh, dewy complexion is to use a sheet mask to moisturize your face. Moist is in. Spraying your face with a mist protects your face from makeup. Many facial mists come with ingredients healthy for your skin. Afterward, use a moisturizing primer to make your skin seem dewy before applying foundation.
There are several dewy foundations on the market, but one with a satin, natural finish will last longer in hot and humid climates. Blackpink's makeup artist suggests using a foundation a tone lighter than your regular skin and then applying minimal powder to the T-zone and other greasy regions. In the end, use a darker bronzer on the side cheeks and upper forehead. The darker shade on the sides of your face will draw attention to the core of your face. It also has a slimming and toning effect.
Highlighted cheekbones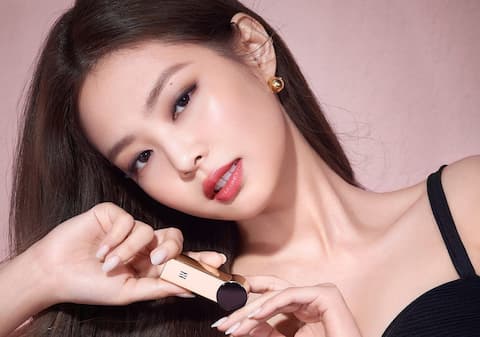 You may get a dewy look even if you have oily skin by using a highlighter. They should be applied on the tops of your cheekbones, chin, nose bridge, forehead, and cupid's bow. The highlighter should be two tones lighter than your regular skin tone and applied sparingly.
ShareASale
Soft eyebrows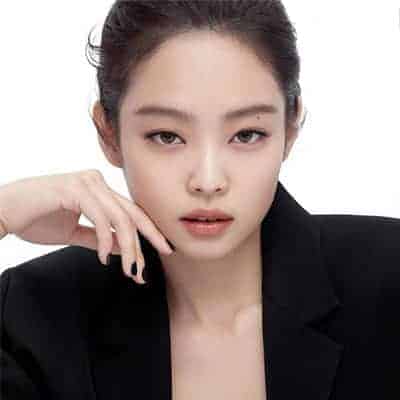 While many beauty styles focus firmly on the brows, the natural makeup movement goes in the other direction. A delicate, barely-there brow with no apparent arches is the goal here in the Korean makeup look.
Lengthen your lashes
Choose a mascara with lash lengthening characteristics if you want your lashes to seem longer. To avoid clumping, run a comb across your lashes. Falsies may also be used to give you longer, fuller lashes.
Body glow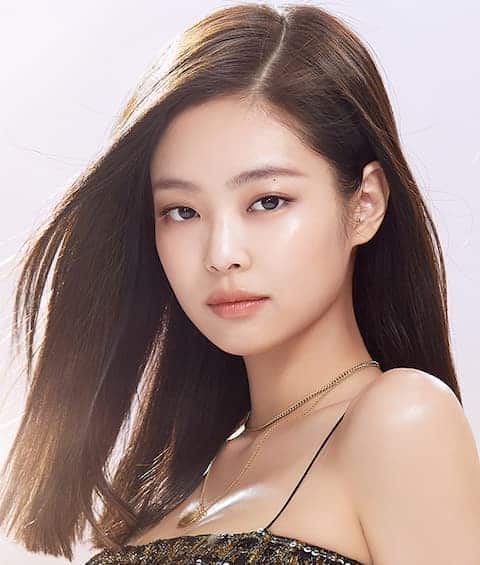 A complete glam look doesn't stop at the neck to show off your collarbones, shoulders, and legs. To balance the skin tone, use a powder and a few pumps of foundation mixed with body lotion on exposed skin. Highlight your décolletage and shoulders using a liquid or powder highlighter.
Blackpink Makeup: FAQ
Here we will talk about some FAQs. These are the following:
What type of makeup does Blackpink use?
BLACKPINK's Lisa maintains her world-famous perfect skin with an effective double cleansing routine. Using a high-quality cleanser such as COSRX Low pH Good Morning Gel Cleanser is essential for clear skin. Lisa also never skips out on a nighttime application of cream moisturizer to keep her skin looking smooth and moisturized in the morning.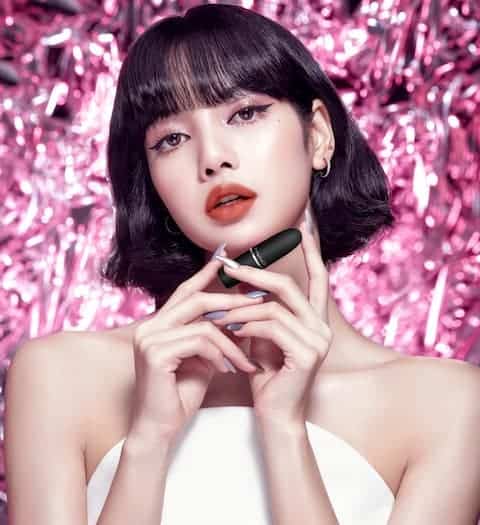 Check out Lisa's collaboration with MAC cosmetics to get all the best Lisa makeup looks.
Amazon
$22.19
in stock
27 new from $17.67
as of November 10, 2023 4:01 pm
Last updated on November 10, 2023 4:01 pm
How is Blackpink's skin so clear?
Rose also has said frequently that sleeping is the KEY to healthy skin. She tries to get ample sleep before any photoshoots. Sleep calms your skin and rejuvenates healthy nutrients back. Jisoo and Jennie put on facial masks daily to refresh and moisturize their skin.
Consuming healthy foods, particularly chicken feet collagen soup, a family dish from Rose's mother, is another component of BLACKPINK's beauty routine. It is no surprise that the girls have such supple skin since supporters of collagen-rich meals confirm that these foods may assist to tighten skin and help recover elasticity and bounce.
We hope the Blackpink Makeup tutorial and tips were successful enough to give you the extra punch you needed to stand out like the Blackpink members. The Blackpink makeup tutorial and tips are applicable to everyone and every day.
You may also like: