Best Missha Products in 2022
The best products of Missha in 2022 are renowned all over the world. Even though I suggest reading all recommendations to find the best fit for your skin type, if you prefer to check the top-rated products first, click the image below to see the reviews directly.
Best Missha Makeup Products
Many people are raving about Korean products these days, and yes, I do agree with this that Koreans have glowing skin. If you are in skincare, you must have heard about the 10 steps Korean skincare routine and K-beauty brands. Missha is one of those Korean cosmetic brands. Not only does it deal with skincare but it also has a wide range of makeup. Moreover, Missha has hair care and body care products and is a well-known brand. Easily you can see almost all beauty YouTubers are talking about their products. Every brand, either its makeup or skincare they have some best-seller Missha products.
Missha Magic Cushion Cover Lasting
15g
#21 Natural Light Beige, #23 Natural Medium Beige, #25 Warm Beige, #27 Honey Beige
Cushion foundations are the new trend in makeup these days, and people are following this new trend. It is not like a regular liquid foundation. The cushion foundation has a different formula as compared to other normal foundations. If you are a person who loves the no-makeup look, Missha magic cushion cover lasting is best for you. Various shades are available according to the skin undertones.
Besides, Missha magic cushion cover is one in all. That means a separate concealer is not necessary for under eyes or a powder to set. It will fulfill all the needs at once. Not only this long-lasting cushion gives us medium to high coverage but it also gives a very dewy and natural look. It does not feel like I'm wearing any makeup. What's more, It contains active ingredients for fine lines and brightening. So, talking about Missha's best products, its magic cushion tops my list of 10. Absolutely it is perfect for fast makeup on a hectic morning.
Highlight Ingredients
Soothing: Calendula Flower Extract, Witch Hazel Extract
Hydrating: Avocado Oil, Olive Oil
Brightening: Niacinamide
Anti-aging: Adenosine
Sunscreen: Ethylhexyl Salicylate, Ethylhexyl Methoxycinnamate, Titanium Dioxide
PROS
Sebum and oil control
4 different shades
Friendly price point yet high coverage
All-in-one item with active ingredients for anti-aging
CONS
Not full-coverage to cover acne scars
CHECK PRICE
Missha M Perfect Cover BB cream
50ml
#13 Bright Beige, #21 Natural Light Beige, #23 Natural Medium Beige, #27 Honey Beige, #31 Golden Beige
Missha Perfect BB Cream is one of the best-selling products in Missha beauty's range. It has a light to medium coverage as compared to the Missha magic cushion foundation. The texture of Missha BB cream is liquid, but it does not look sticky and oily on the skin. It feels like my skin. So, I recommend it to school and college-going girls because it is not cakey at all. The plus point is a wonderful package that is not only fancy look but also hygienically designed.
The main ingredient of Missha BB cream is hyaluronic acid which is the best ingredient for moisturizing and tightens pores as well. Moreover, It has sun protection ingredients like Ethylhexyl Methoxycinnamate, Zinc Oxide, and Titanium Dioxide to protect the skin damage from UV rays covering all blemishes. So, it can also be used as discoloration. If you want high coverage, you can always build this up. In the beginning, they only had a limited shade range, which only targeted limited complexions. But, now they have added more shades having a grey undertone in them. When you apply the Missha BB cream, it matches the skin correctly if you have chosen the correct shade for your skin.
Highlight Ingredients
Brightening: Arbutin
Anti-aging: Adenosine
Soothing: Squalane, Rosemary Leaf Extract, Chamomilla Flower Extract
Hydrating: Algae Extract, Jojoba Seed Oil, Hydrolyzed Collagen
Sunscreen: Ethylhexyl Methoxycinnamate, Zinc Oxide
PROS
Buildable
Non-white cast
5 different shades
CONS
PEG is placed at the beginning of the full ingredient list
Beezwax might clog pores onto oily acne-prone skin
CHECK PRICE
Missha Glow Skin Balm
The Missha Glow Skin Balm is a gleaming makeup base, just like a peeled egg. It contains 53% of Damask Rose Water Extract instead of water that works as an antioxidant and a lovely relaxing scent. This super-thin glow formula makes my skin a shiny, bright look with its hydrate ingredients like Squalane, Macadamia Oil, and Sodium Hyaluronate. Plus, it helps to keep the skin refresh and adhere next base makeup. Although, Shea butter and Beeswax are great ingredients to hydrate, sometimes they could make some trouble onto oily skin by clogging pores. So, please note that if you have sensitive skin.
How to Apply:
At the last step of skincare (before makeup), apply the proper amount on the face along skin texture evenly and pat gently for absorption.
Highlight Ingredients
Brightening: Niacinamide
Hydrating: Arginine, Squalane, Sodium Hyaluronate, Hydrolyzed Collagen, Shea Butter
PROS
Moisturized and glow skin look
CONS
Essential oils in it might increase irritation onto some sensitive skin types
A bit strong scent
CHECK PRICE
Missha M BB Boomer
This Missha BB Primer boosts the adherence and wear of foundation and brightens skin tone naturally with its pink pearl powder. To be honest, this is not my daily item because heavy makeup irritates my skin sensitivity. However, when I feel the BB cream isn't enough to full-cover, use this boomer before BB or foundation for a dewy and soft texture and healthy glow! Highly moisturized, not greasy at all. So, I recommend not applying moisturizers on skincare prep because it contains lots of hydrating ingredients. It helps to keep the radiant skin look all day long.
Highlight Ingredients
Brightening: Niacinamide
Anti-aging: Adenosine
Hydrating: Mannan, Squalane
Sunscreen: Titanium Dioxide
PROS
Natural glowy skin look
Long-lasting
CONS
Potentially harmful ingredients like PEG, Talc, Fragrance
CHECK PRICE
Missha Triple Shadow
The best thing about this 3-color eyeshadow is that it can be used separately or together for a variety of makeup looks. Don't worry If you are even a makeup beginner cause it will make you have a gorgeous look quickly and easily with perfect matched gradient. Pick the one based on the makeup mood It works wonders on every skin tone with multi-colors.
PROS
Super easy to apply with gradient shadow
Long-lasting
Not powdery
Many color choices
CONS
CHECK PRICE
Best Missha Skincare Products
Missha Time Revolution The First Treatment Essence Intensive Moist
Missha's top sellers are famous for their affordable yet effective skincare. The essence is a new step in the skincare routine, and now it has become a part of the most popular regimen. Normally the essence with active ingredients is applied after cleansing and toning the skin to nourish powerfully. Essence can be liquid as water, but it also comes in a gel-like form. Compare to other lines of Missha, this Time Revolution The First Treatment Essence is a bit expensive but I can say it worths the penny. Because it has almost the same ingredients and formula as Estee Lauder's best-selling ampoule but way cheaper.
Recently, Missha has changed its time revolution products by adding fermented yeast extract in it. So, the first treatment of skincare became an intensive moist essence. In addition, this new formula gives extra moisture to the skin. Formerly, the essence was not an essential step in a skincare routine, but now people are well aware of how this powerful essence works wonders on the skin. The texture is watery like toner, and it is smoother than the serum. It will keep the skin hydrated and smooth! Definitely, the Missha time revolution line is one of their best-selling skincare products.
Highlight Ingredients
Brightening: Niacinamide, Saccharomyces Ferment Filtrate, Bifida Ferment Lysate
Anti-aging: Adenosine
Exfoliating: Lactic Acid (AHA)
PROS
A bunch of natural brightening & anti-aging ingredients
All green level clean beauty product
Instant result
CONS
Actually It's hard to find downside on it. If I have to mention, fermented ingredients could cause a reaction onto some sensitive skin type. So, please test it before using for face.
CHECK PRICE
Missha Time Revolution Night Repair Probio Ampoule
If you are a skin freak, you must have an idea of how the nighttime skincare routine is essential. The products we use at night are more affected than once we use in the day. Missha night repair pro bio ampoule is the star player of Missha best products. It has tons of amazing reviews from not only Korean customers but also all around the world. An ampoule is a compact form of serum that penetrates the skin deeply. While serums are light and quickly absorbs into the skin with a creamy texture, ampoule has a thicker oily-based consistency. But, you don't need to use both of them. Just one product with active ingredients considering your skin concerns is enough.
By using ampoule, I noticed the changes in my skin after a month or two. It's not short-term to see the result but you will see that the skin has become glowy and fresh. For people who are hesitating to use it directly on the skin due to the fermented ingredients, just mix it in the moisturizer or toner and then try it. Otherwise, we can always do a patch test before using it.
Highlight Ingredients
Brightening: Lactobacillus Ferment, Bifida Ferment Lysate, Niacinamide
Anti-aging: Adenosine,
Soothing: Panthenol, Squalane, Betaine
Hydrating: Sodium Hyaluronate
Strengthen skin barrier: Ceramide NP, Cholesterol
Gentle exfoliating: Sugarcane Extract
PROS
All-In-One item for whitening, anti-aging, hydrating, and soothing
CONS
Essential oils such as Lavender Oil, Bergamot Fruit Oil, Orange Peel Oil might cause irritation onto sensitive skin.
CHECK PRICE
For other best face essence, ampoule, and serums, head HERE.
Missha Time Revolution Artemisia Treatment Essence
I'm so glad to meet this newest Missha Time Revolution Essence with simple yet effective ingredients! It's loved so much by Korean customers with the best calming effect. The essence is lightweight like water type that can be used as a toner as well toner mask with a cotton pad. Certainly, it has a powerful soothing effect onto irritated skin. It contains a high amount of double-fermented artemisia extract, also known as mugwort extract, to efficiently deliver moisturizing and soothing properties to the skin. Especially during summer, I prefer to use one multi-functional essence like this for moisturizing, hydrating, brightening, soothing and balancing at once. I could recommend it for sensitive, irritated, acne-prone skin types.
PROS
Clean beauty skincare product with all green level ingredients
Non-irritation at all with only 5 simple ingredients
Easy to apply with a spray like a mist
CONS
The plant-based scent could be a downside for some people (for me, it's ok)
CHECK PRICE
MISSHA Super Aqua Cell Renew Snail Cream
If you are into the K-Beauty trend, you must have bumped into snail slime. Many Korean cosmetic brands love to use the ingredient for anti-aging such as COSRX Advanced Snail 92 All In One Cream, Benton Snail Bee High Content Essence. This Missha snail cream contains 70% snail mucin extract to support natural cell regeneration. So I can feel my skin texture smooth and refresh. Plus, this superhero cream helps to replenish moisture to improve skin defense. It provides a premium solution to damaged skin and special care for solid, dense skin. I could say this moisturizer is the right choice for anti-aging and brightening at an affordable price point! For more active ingredients for wrinkle care, click HERE.
Highlight Ingredients
Brightening: Snail Secretion Filtrate, Arbutin
Anti-aging: Tocopherol, Adenosine
Soothing: Centella Asiatica
PROS
Concentrated on whitening
Multi function for anti-aging
CONS
It contains alcohol and fragrance that is not suitable for sensitive skin
CHECK PRICE
Missha All-round safe block soft finish sun milk ex
As we all know, we all should use sunscreen because it is essential to protect the skin from sun exposure. For anti-aging, everyone should use sunscreen before going out or even in the house by making a habit of using sunscreen. Missha all-round safe block soft finish sun milk is in the form of liquid, so very lightweight texture yet strongly protects the skin from harmful UV rays. Furthermore, Missha sun milk has mild ingredients that are so gentle on the skin even though it is water and sweat-resistant.
When we think about sunscreen, we always believe that it would be sticky and greasy. But, Missha Sun Milk is not oily or syrupy at all. It does not leave a white cast, which is the best thing about this product. As following the name, Sun Milk, It has a matte finish and quickly absorbs into the skin. Thus, it is perfect for oily and acne-prone skin. Definitely, it will not make the skin oilier than other sunscreen does.
Highlight Ingredients
Sunscreen: Bis-Ethylhexyloxyphenol Methoxyphenyl Triazine, Ethylhexyl Methoxycinnamate, Zinc Oxide, Titanium Dioxide
Soothing: Aloe Vera Leaf Extract
PROS
Excess sebum and oils control with Silica that is good for oily skin
Matte finish without white cast
CONS
Non alcohol-free, fragrance-free
As it's chemical sunscreen, I recommend using physical sunscreen for sensitive skin type
CHECK PRICE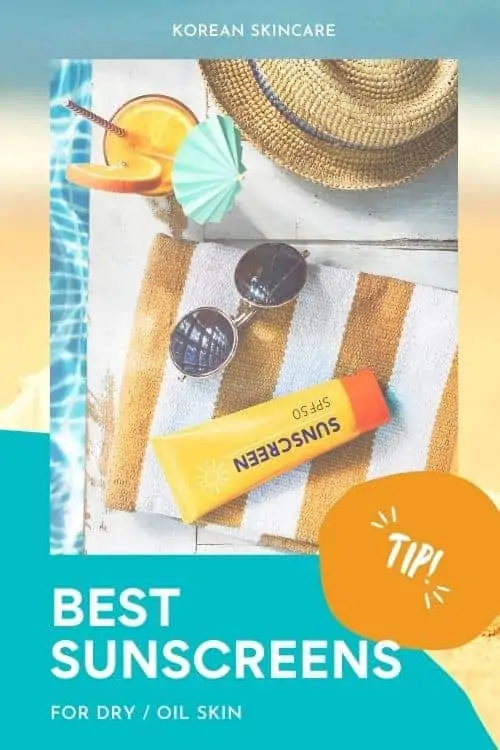 Conclusion of Best Missha Products
If your skin is in good condition without any problems, makeup will automatically look good in you, and Phenoxyethanol and fragrance ingredients at the end of the label won't be heavy irritants. If not, you should invest a massive amount in skincare for healthy supple skin. Obviously, it would help if you took some extra care of your skin. For clear vital skin, the first thing you need is patience because skincare needs time for recovering your skin.
Before purchasing, don't forget to check skincare ingredients on labels and where to look for information, EWG Skin Deep ratings could help you as a reference point. For details, head EWG (Environment Working Group) official website.
You may also like
Disclosure: This post contains affiliate links. Clicking those links before you shop means that best k-beauty receives a small commission. Please see my full disclaimer for more information.