Peripera is a Korean cosmetics brand that has a target audience of young girls but it is truly loved by all. The fun, pop, and trendy vision of the brand are carried well into its products and they are super pretty. They have a wide range of cosmetics, from lip tints, cheek tints to mascaras and eyeshadows as well. They are truly a sensational brand for carrying this "Instant Beauty" image since its launch in 2006. It is renowned all over the world and not just in Korea for being an affordable Korean beauty brand with outstanding quality products all around.
With so many amazing products in store for you, we have compiled here a list for you of the best Peripera products. These products are from the Peripera Ink Velvet line, which is a collection of best-selling makeup products that have amazing lasting power, outstanding color pay off and a stunning variety of products!
Peripera Ink Velvet Collection
Get Latest News & Coupons for K-beauty Products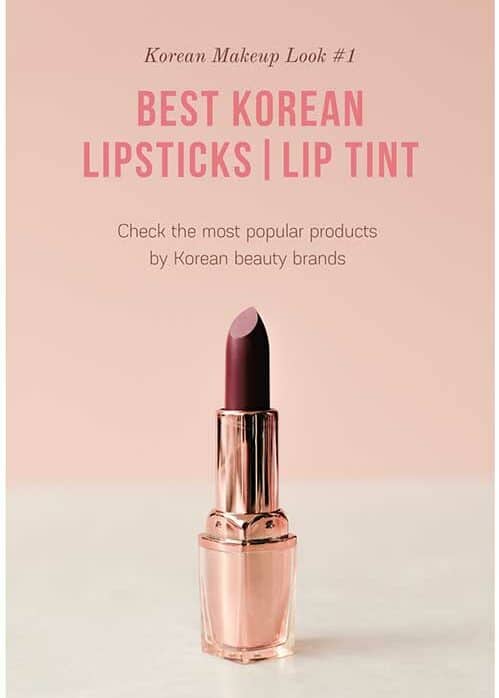 Here you can check the best-selling Korean lip tints, lip balms and lipsticks.
Peripera Ink The Velvet
Peripera Ink The Velvet
10 Shades
$6 ~ $8
This Korean lip tint is a Peripera best selling product designed to make you confident and outstanding wherever you go. It is a velvety lip product that has an extremely soft whipped cream texture, gliding smoothly on to your lips and covering all the wrinkles and fine lines. Not only It has a great adhering quality that makes this soft but it also never flaky formula blend into the lips filling every crevice, leaving behind a smooth and perfect look. With such a soft and whipped formula, Peripera Ink Velvet feels extremely lightweight on the lips and is non-sticky at all. Just with a single swipe, It provides full coverage on the lips giving off a vibrant color. 
The "Ink Velvet" name suggests the lasting ability of the product, as in the fact that the product lasts on the lips as an ink adheres to a paper. Moreover, It stays on throughout eating, drinking, and any smudging as well. It is formulated with an infusion of Hyaluronic acid, Jojoba Oil, and Marine Collagen to hydrate and moisturizes the lips all day long. Enjoy 10 beautiful shades of reds, corals, and pinks of the Peripera Ink Velvet lip tint.
CHECK PRICES
Peripera Ink Airy Velvet Stick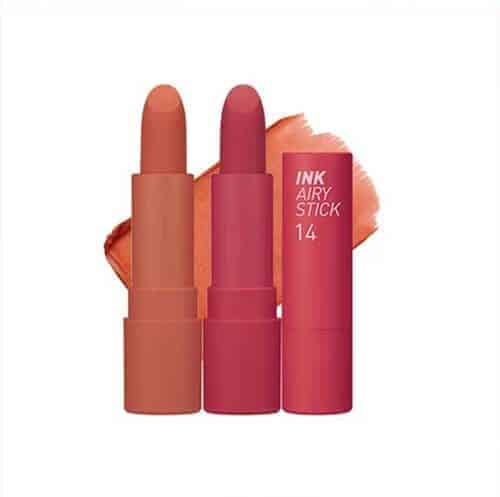 Peripera Ink Airy Velvet Stick
17 Colors
$8 ~ $14
Another bestseller by Peripera is this lipstick. It is infused beautifully with marshmallow root extracts that provide an airy light and velvety matte look to the lips. The texture of the product itself is just like whipped marshmallows, soft and weightless. The creamy product gives a naturally blending shade as it is applied to the lips, making it last throughout the day. Peripera Ink Airy Velvet Stick smoothes over any fine lines or wrinkles in the skin and creates an even texture.
\Tips\ You can create the popular gradient look by dabbing more product on the inner section of the lips and patting and blending it outwards. This product comes in 17 immaculate shades, ideal for any occasion imaginable.
CHECK PRICES
Peripera Ink Matte Blur Tint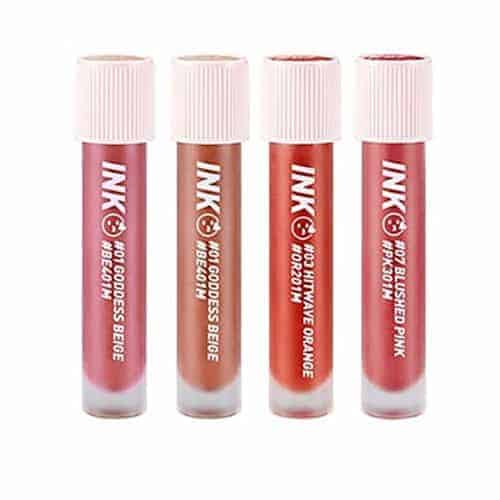 Peripera Ink Matte Blur Tint
15 Shades
$7 ~ $10

This is an extremely pigmented lip product that has a precise applicator for perfect application in a single swipe. It is a gel texture product, that once applied, blends into the lips and forms a silicone barrier on top to seal the color and make it last longer than ever. As you could imagine by the name, It is super matte, yet the silicone gel properties make it hydrating and moisturizing. Peripera Ink Matte Blur Tint never dries the lips out or flakes off through the day. 
What's more, It provides a smooth and opaque color that pay off upon a single swipe and looks amazing on the lips. It comes in 15 different gorgeous shades that range from neutrals, pinks and reds to berries and corals as well. Perfect product for any occasion!
CHECK PRICES
Peripera Ink The Gelato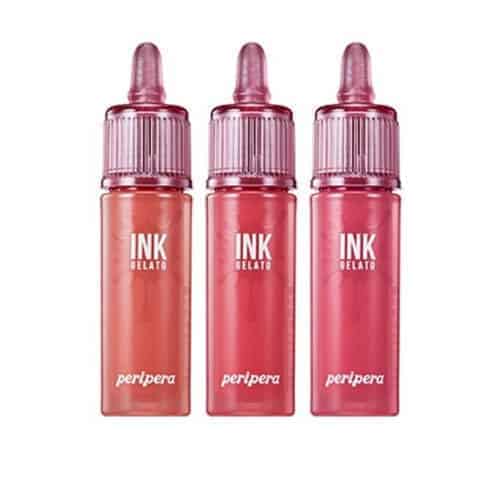 Peripera Ink The Gelato
5 Colors
$9 ~ $10
Just like the name, this lip product has the consistency of a gelato that is soft and moisturizing on the lips. It is super easy to spread evenly onto the surface of the lips filling in every line, wrinkle, and crevice. Peripera Ink The Gelato leaves behind a perfect, even look and it has the lasting power as the ink does, it never gets sticky and never fades off throughout the day. With just one swipe, you get a fully opaque color pay off that melts into the lips with a soft, airy finish. It is completely transferring free, so you never have to worry about it coming off. 
Try the beautiful gradient look by applying from the inside of the lips to the outer part with an even pace. It comes in 5 pretty shades of red, corals and pinks.
CHECK PRICES
Peripera Ink Color Cara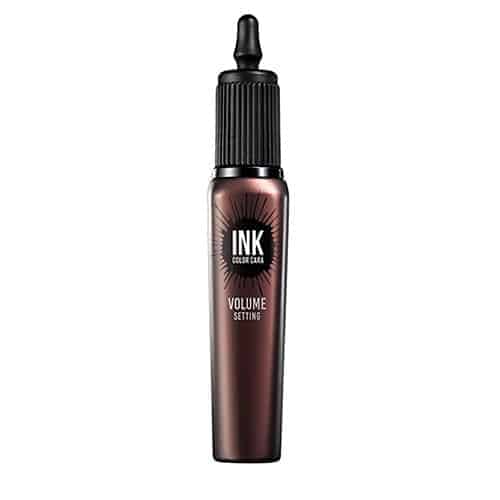 Peripera Ink Color Cara
8 Colors
$9 ~ $16
Let's be honest, a simple black mascara is a classic and a staple. But finding a good colored mascara is hard, right? Not anymore! This Peripera eye makeup product comes in outstanding and never before seen colors in mascara. Peripera Ink Color Cara has curling properties for the lashes for that perfect look giving thicker lashes. Also, you can layer it on for an even fuller look and opaque color, and it never gets heavy or dull.
The  beautiful colors are Black dry rose, Black Espresso, Black deep blue jeans, Black maple rose, Black rosewood and Black milk tea brown.
CHECK PRICES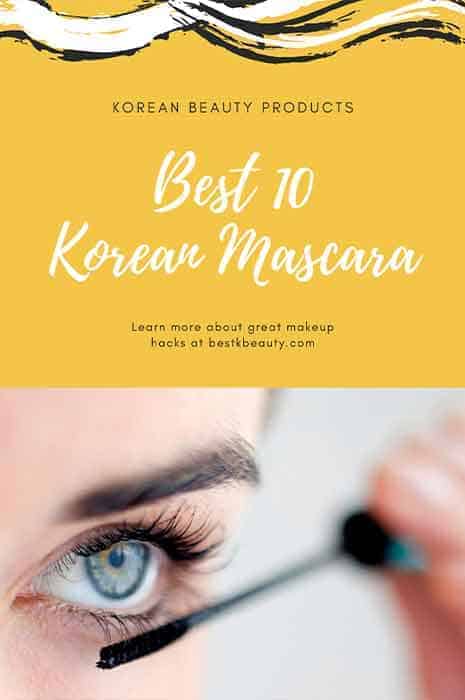 Peripera Ink V Shading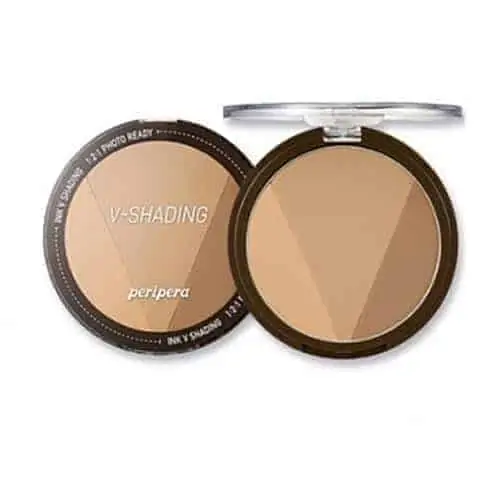 Peripera Ink V Shading
3 Shades
$9 ~ $13
Get the best contour of your life with this easy to use contouring micro-fine powder. Peripera Ink V Shading enhances the natural shadows of the face, naturally defining and sharpening the features. It never looks overdone or heavy, as the lightweight formula is ideal for building it up. This shading blush comes in three natural shades that are suitable for most.
Smoothly, It glides on the skin, never flaking or caking up by giving true and natural tones, never red or orange ones. 
CHECK PRICES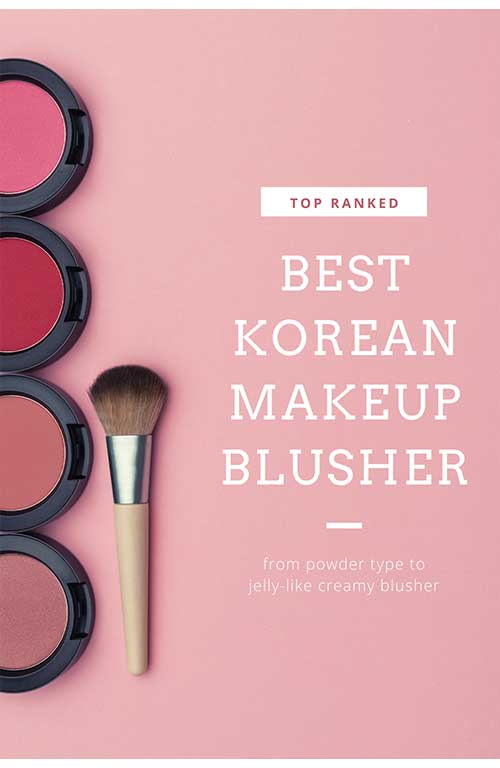 Peripera Ink Fitting Shadow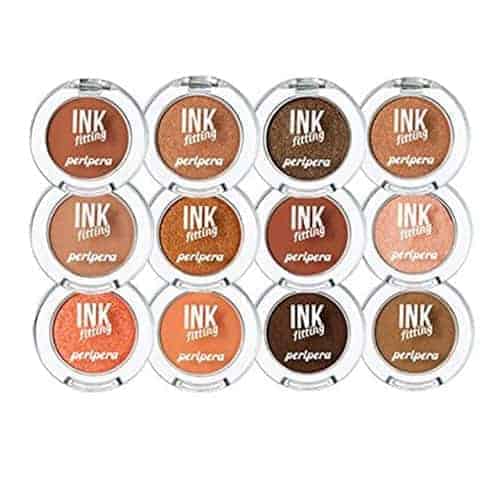 Peripera Ink Fitting Shadow
20 Shades
$3 ~ $9
This Peripera eyeshadow is one of the longest-lasting eyeshadows you can ever use. It is a highly pigmented product that lasts throughout the day without fading or smearing off. Furthermore, It has the most ideal shades in this line to perfectly contour, shade, lightens up, and define the eyes. The colors are vibrant and vivid in one single swipe. They apply smoothly onto the eyes and create an even finish.
The whole selection is ideal for everyday use and one needs all the shades in their collection for any occasion. 20 beautiful shades are available ranging from natural browns, earthy taupes, siennas, oranges, pinks and creams as well. Try this at a super price!
CHECK PRICES
Peripera Sugar Twinkle Liquid Shadow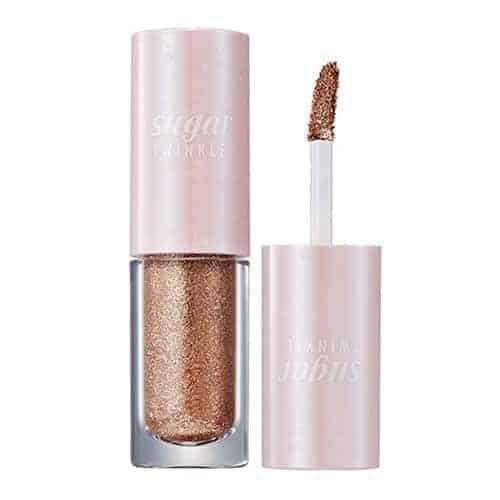 Peripera Sugar Twinkle Liquid Shadow
12 Colors
$7 ~ $14
Ever dreamed of having your eyes sparkle in a crowd? With the Peripera sugar twinkle liquid shadow, you can have just that and more. It is sparkly, glowing, and glittering all in one. Definitely, It is noticeable from distance and looks just absolutely mesmerizing on the eyes. Plus, a great applicator that comes with this liquid eyeshadow product makes it super easy to apply in the inner corner of the eyes, under the lower lash line, and also on the lid. You can leave it like that or blend for a softer effect by tapping it gently with your fingertips. The best part of Peripera Twinkle Liquid Shadow is a water-based formula, with a gorgeous blend of twinkling pearls for a long-lasting look. It is beautiful on the lids on its own as it gives a three-dimensional effect.
12 gorgeous shades will make you sparkle from the rest of the crowd! 😉
CHECK PRICES
You may also like
Disclosure: This post contains affiliate links. Clicking those links before you shop means that best k-beauty receives a small commission. Please see my full disclaimer for more information.