South Korea is famous for its amazing foods and remarkable technology while you can get high-quality cosmetics as well including face sheet mask, bb creams, makeup products, and more. Customers in Korea and all around the world are getting pay attention to the ingredients and effectiveness of beauty products that are not harmful to the skin. Among them, here we made a list of the best Korean makeup blushers in 2020. Let's see!
Korean Makeup Blushers
Etude House Lovely Cookie Blusher
It is one of the best Korean makeup blusher and gives you baby pink cheeks with only a light tap. Etude House lovely cookie blusher makes your skin look soft, active, and fresh. You can use the makeup blusher anywhere any time for getting lovely soft pink cheeks. Moreover, this makeup blusher controls the excess oil called sebum of your skin with the help of micro powder as well as the vital colors that the makeup blusher offers. It comes in 12 colors and gives your skin a natural-looking glow as it minimizes the excess shine of your skin. Not only It has a puffy cushion that helps you apply a perfect amount of powder but it also gives the color a long-lasting persistence. Try it!
Size: 7.2g | Price: $6.9
Berry Delicious Cream blusher
This dewy makeup blusher is one of the best blushers that Korea offers. This cream blusher gives you a lively look as the cream melts so smoothly on your skin. In addition, It comes in several colors making it one of those Korean makeup blushers that compliment almost every skin color. Etude House berry delicious cream blusher gives you a moist strawberry colored look that will make your cheek blush with a mild scent of strawberry. It is a travel-friendly makeup item that is enclosed in a compact box and is perfect for your everyday look. For more best-selling times from Etude House, head HERE.
Size: 6g | Price: $8.5
HAN Skin All Natural Cheek And Lip Tint
HAN SKIN is a Korean beauty brand and offers a wide range of cosmetics. Their All-natural cheek and lip tint is one of the best Korean blushers as they have no harmful and toxic ingredients. So that HAN Skin product is free of chemicals like paraben, talc, and other un-safe nano and microparticles that other makeup blushers hold. But that doesn't mean it will not give you the look you are expecting. All the harmful particles are replaced by natural ingredients like rice powder and Vitamins. One more benefit of using this Korean makeup product is that it is 100% vegan.
Furthermore, it will provide you with smooth, consistent natural-looking skin. What's more, this makeup blusher has anti-oxidant properties and is filled with proven ingredients like shea butter and argan oil for hydrating. It gives you a healthy beautiful color with the help of a wide range of colors that easily blends into your skin.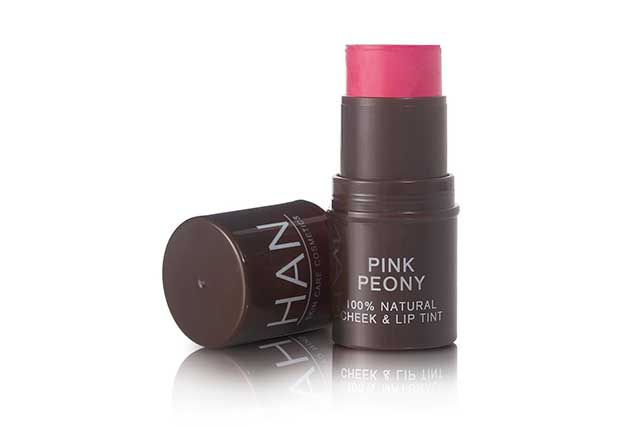 Size: 5.7g | Price: $16
The Saem Saemmul Single Makeup Blusher
This Korean makeup blusher comes in a wide range of colors (32 colors) and is highly pigmented that easily blends in your skin. The Saem makeup blusher gives a long-lasting look and controls the excess sebum of your skin. Also, It can be called as a cream blusher as it provides you with a creamy, natural, and light look.
Size: 5g | Price: $5
Too Cool For School Art Class by Rodin Blusher
This Korean makeup blusher is one of the best-selling blushers by having all the natural color shades that are easily blendable. If you want your cheeks to blush more than you can apply the layers of it and it doesn't give you a feeling of "caked-up". The powder is ultra-fine that helps in pulling off an effortless yet flawless look. Besides, Too Cool For School art class blusher is long-lasting and absorbs the excess sebum of your skin that fits on your skin so well.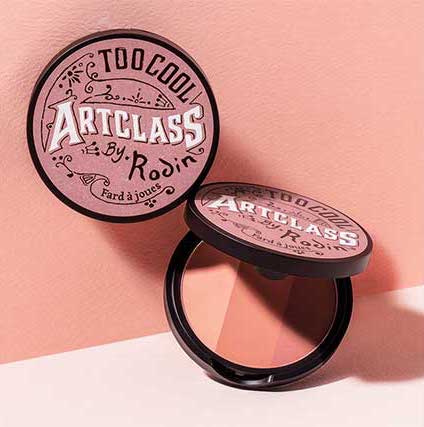 Size: 9.5g (3colors) | Price: $13.5
3CE Mood Recipe Face Blush
The Korean beauty brand, 3CE is well-known for its color-makeup products such as lipsticks, lip tints, and eyeshadows. Mood recipe face blush comes in 3 colors that help in giving you a natural color with a lovely cheek flush. This makeup item can help in acquiring a 3D contour look. Plus, It has an exquisite color with a control powder and gives you a soft and sliding textured skin.
Size: 8g | Price: $14
The Face Shop Pastel Cushion blusher
The Face Shop makeup blusher is good for acne-prone skin cause it controls sebum so well to avoid an oily look. The vivid colors of this Korean makeup give you a long-lasting look that blends on your skin perfectly. The Face Shop pastel cushion blusher is available in five colors and a fluffy makeup blusher which helps you in pulling off a look of your desire.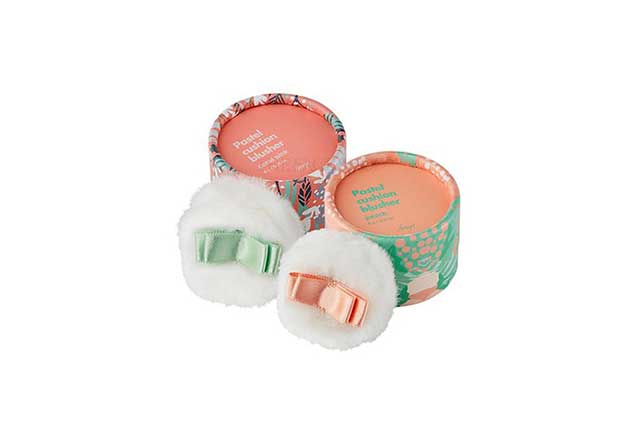 Size: 6g | Price: $6
A'PIEU Juicy-Pang Water Blusher
It looks like a manicure for nails but it's a creamy Korean makeup blusher by giving you a well-blended smooth skin. A'PIEU Jelly-pang water blusher provides a clear and juicy texture to your skin with a dewy finish. It comes in a wide range of colors (12 colors) and can be used by the people of any skin tone.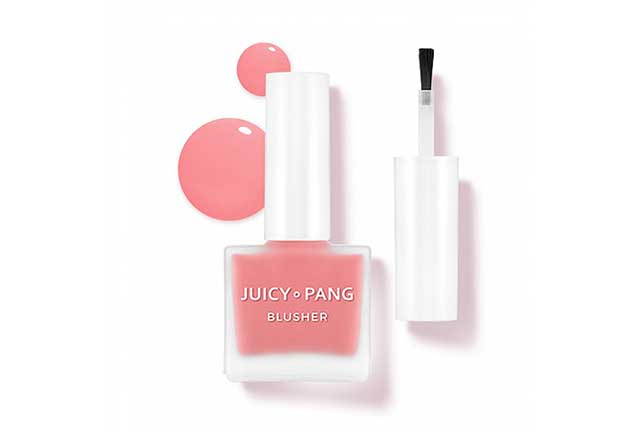 Size: 9g | Price: $8.4
Holika Holika Jelly Dough Blusher
Holika Holika Jelly dough blusher is rich and highly pigmented and has a long-lasting smooth jelly-like texture. But it doesn't smudge by giving a natural finish. Moreover, It transforms into a powder-like finish and comes in a wide range of colors. If you want to check more best products from skincare to makeup by Holika Holika, check THIS POST.
Size: 37g | Price: $8.4
CLIO Prism Air Highlighter and Blusher
Clio is the representative Korean beauty brand for especially makeup products. This air highlighter and blusher is a hand-crafted product that uses Prisma technology and provides a dewy, shimmery, and natural finish to your skin. It gives the skin a fresh and active look. You will find that this makeup product magically transforms your skin with pure and translucent watercolor.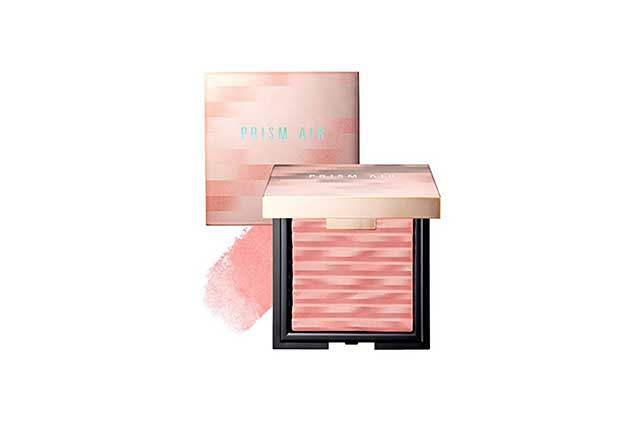 Size: 7g (4 colors) | Price: $20
Romand Better Than Cheek
ROMAND is a Korean makeup brand that comes in 5 pigmented rich colors with a fine powder. It makes your skin delicate, smooth, healthy, and natural. Not only Romand blusher gives full coverage but it also provides a matte look and helps in acquiring a flawless look. It is a long-lasting silicone-coated cream that absorbs your excess oil as well.
Size: 36g | Price: $9.4
TONYMOLY Panda's Dream Dual Lip & Cheek
TONYMOLY blusher is made of high-quality natural ingredients that don't affect your skin negatively. This cute Panda's dream dual lip & cheer can let you have a glossy lip and a matte makeup blush. It's an everyday travel partner as it comes in a cute Korean compact box. Also, It is anti-oxidant rich with Camellia oil, pomegranate, bamboo sap, and flower extracts.
Size: 1.7g | Price: $14.5
Conclusion
There're many reasons why Korean beauty products are beloved by customers from all around the world. Firstly, the proven high-quality ingredients for effective results and second, Korean cosmetics try to give a more natural makeup look. It can be your everyday partner for a young fresh look and once used Korean makeup products there is no returning from it.
You may also like
Disclosure: This post contains affiliate links. Clicking those links before you shop means that best k-beauty receives a small commission. Please see my full disclaimer for more information.