If you are a huge fan of Korean beauty trends, you undoubtedly already know about the Korean ginseng skincare craze. Ginseng has long been revered in Asian cultures as a precious herb owned solely by royalty. It is the first of the four valuable therapeutic plants in Oriental Medicine. Ginseng can beautify and improve the worst skin problems; its particular function is to help nourish and promote effective illness treatment. This is why ginseng is frequently used in cosmetics. Through this article, let's discover more about Korean ginseng in beauty products and renowned cosmetic brands that use ginseng.
Top Korean Ginseng Cosmetic Brands
Read also:
What is ginseng?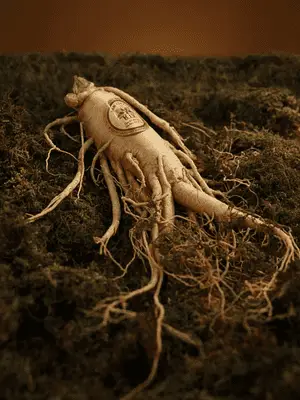 Ginseng is a flowering plant species of the Araliaceae family. This has been a rare and extremely valuable herb from early on. Ginseng has a variety of beneficial functions, including the capacity to enhance the beauty and cure the worst skin issues. It also supports and helps nourish good disease therapy.
Nowadays, American ginseng (Panax quinquefolius) and Asian ginseng (Panax ginseng) are the two most often used varieties. The roots of this herb should be picked at six years of age because they are said to be exceedingly difficult to cultivate. Countries including China, India, North America, and Korea all have mountainous regions where ginseng can be found.
Despite being grown worldwide, ginseng is most well-known in Korea because of its good natural growing circumstances, including its more than 3,000 hills and clean water. Korean ginseng is a "national treasure" of this nation due to its cultivation process and high nutritional content.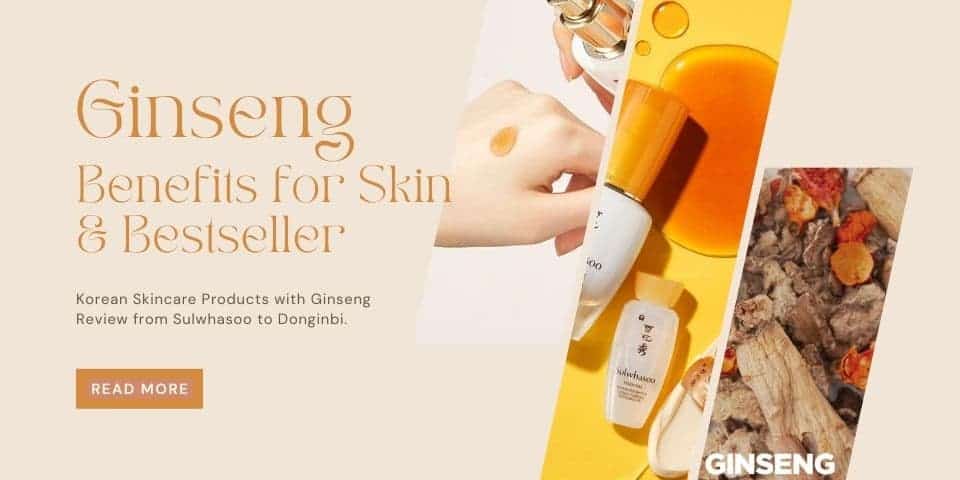 There are roughly 30 distinct saponins in ginseng and polysaccharides, ginsenosides, and peptides. It has a polysaccharide concentration of up to 40% and is the most prevalent ginseng component (by weight).
Furthermore, ginseng has significant bi-nutrient content, including amino acids, glucose, essential oils, vitamins, glucose, malt sugar, sulfuric acid, sucrose, etc. Ginseng has a wealth of health and beauty advantages because of its high nutritional content.
Ginseng Benefits for Skin
Collagen generation and anti-aging.
Lessening of wrinkles.
It has no irritating effects.
Maintain skin elasticity.
Replenish the skin's moisture.
Improve blood circulation.
Promote the regeneration of skin cells.
Why do many Korean cosmetic brands use ginseng for skin and hair care?
In Korean tradition, which dates back thousands of years, using natural materials to maintain one's hair, complexion, and beauty is a popular practice. It is not surprising that Korean cosmetic and hair care companies utilize ginseng in their products, given its many beneficial effects, including minimizing wrinkles, improving elasticity and collagen synthesis, reducing puffiness and inflammation, and brightening skin. Additionally, the current Korean beauty craze emphasizes using natural, traditional ingredients to achieve healthy skin, so ginseng is unquestionably one of the best choices. 
Top 5 Cosmetic Brands Using Korean Ginseng for Skin
Sulwhasoo
The brand Sulwhasoo is a top-tier beauty brand in Korea. This company is the first to conduct extensive research on ginseng as a cosmetic ingredient. This brand has successfully incorporated the benefits of ginseng as a key ingredient in skincare products, acting as a potent anti-aging and skin-rejuvenating agent via decades of study and development.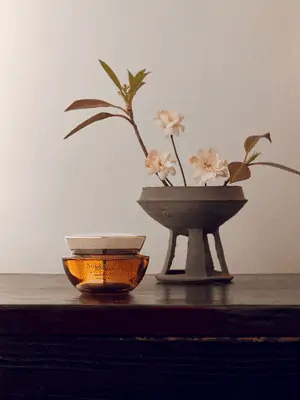 The company's Concentrated Ginseng product line is well-known and well-liked by beauty enthusiasts worldwide. This product line offers a wide variety of items, including serums, creams, toners, eye creams, anti-aging essences, and more. Their best seller items are Concentrated Ginseng Renewing Serum EX and Concentrated Ginseng Renewing Cream EX.
ShareASale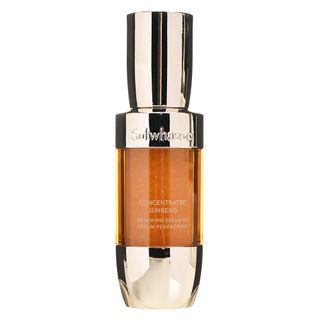 Sulwhasoo - Concentrated Ginseng Renewing Serum EX 50ml
as of December 23, 2022 5:16 pm
ShareASale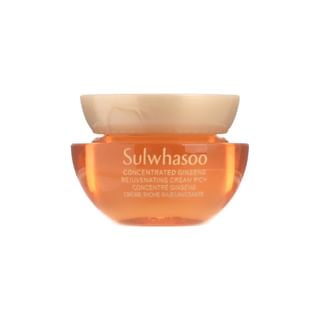 Sulwhasoo - Concentrated Ginseng Renewing Cream EX Mini - 5 Types NEW - Classic Mini 5ml
as of December 23, 2022 5:16 pm
Danahan
The brand Danahan, founded in 2004, derived its name by merging the term "Dana," which alludes to the exquisite elegance of Korean women, with "Han," the Korean term for "one for all." There are 17 product brands under the K-Beauty umbrella, all of which have Hanbang roots. The term "Hanbang" refers to the age-old techniques that form the foundation of traditional Korean medicine. This company uses Korea Ginseng Corp (KGC)- licensed red ginseng saponins in its products as a key ingredient. Ginseng saponins are the main active element in ginseng, which has antioxidant and anti-inflammatory properties.
Amazon
KOREAN COSMETICS, Danahan, Wrinkle cream 50ml (highly enriched herbal cream)[001KR]
5 new from $41.01
Free shipping
as of May 14, 2023 11:34 pm
Danahan's most well-known goods include Danahan Bonyeonjin Anti-Wrinkle Cream and Danahan Ginseng Seed Secret First Emulsion.
Amazon
Danahan Ginseng Seed Secret First Emulsion 135ml
9 new from $38.81
Free shipping
as of May 14, 2023 11:34 pm
Donginbi
This well-known oriental medicine cosmetic brand was founded by the Cheong-Kwan-Jang company (Korea Ginseng Corp). The KGC company specializes in delivering high-quality, standardized ginseng. As a result, the red ginseng used in their cosmetic brand is also assured to be of good quality.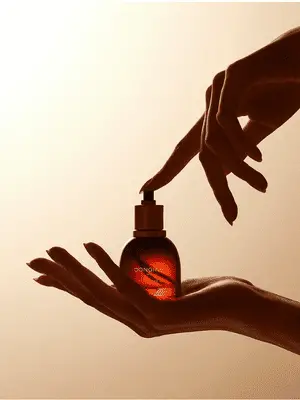 This important ingredient is sourced from natural ginseng grown in the soil for six years. A unique steaming and drying procedure is performed to keep the ginseng's capacity for detoxification and skin regeneration. Additionally, the three major technologies that the company employs in its products are Red Ginseng Oil, Red Ginseng Condensed Water, and Red Ginseng Extract.
ShareASale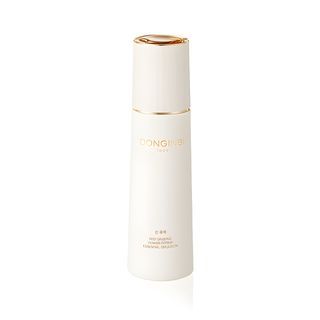 DONGINBI - Red Ginseng Power Repair Essential Emulsion 130ml
as of December 23, 2022 5:16 pm
ShareASale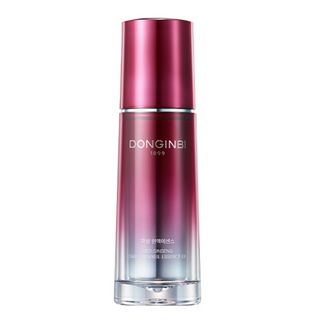 DONGINBI - Red Ginseng Daily Defense Essence EX 60ml
as of December 23, 2022 5:16 pm
Sooryehan
With its roots in Korean traditional medicine, Sooryehan is a holistic brand that combines the knowledge of oriental medicinal herbs with contemporary dermatology to create effective skincare that strengthens and improves the skin's foundation.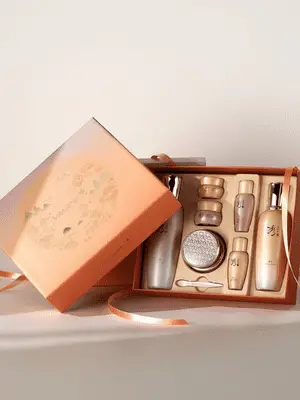 Also, Sooryehan is one of the most well-known Hanbang (Korean traditional herbal medicine) skincare companies on the market. And this brand stands for the unchanging devotion to and belief in using conventional treatments in a world that is always changing. Their most well-known products include Sooryehan Ginseng First Essence and Sooryehan Ginseng Cream.
Amazon
SOORYEHAN Ginseng First Essence
5 new from $40.10
Free shipping
as of May 14, 2023 11:34 pm
Amazon
SOORYEHAN Ginseng Cream
6 new from $52.00
Free shipping
as of May 14, 2023 11:34 pm
The History Of Whoo (Whoo)
Whoo, whose full name is The History Of Whoo, is a well-known high-end cosmetics brand in Korea that is part of the LG Household Care group. All of the goods under this brand contain beauty formulations that were once considered ancient dynasties' beauty secrets. The Gongjindan recipe, among others, is a beauty recipe designated for the monarch and queen.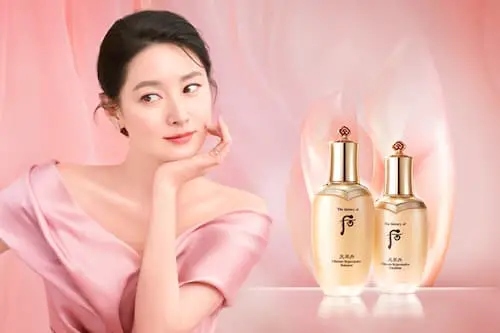 The Whoo Dermatological Research Institute and Korean agencies collaborated to create this brand. As a result, Whoo cosmetics may be described as a perfect combination of scientific study on current beauty and rare oriental medicine formulations, particularly using ginseng to develop excellent products ideal for Asian women's complexion.
Some of its well-known ginseng extract products include Whoo Cheongidan Wild Ginseng Facial Oil, Whoo Radiant Regenerating Essence, and Concentrated Ginseng Renewing Cream EX Light.
Amazon
The History of Whoo Cheongidan Radiant Regenerating Essence | Fast-absorbing Essence for Skin Preserving Effects | Provides Vitality, Radiance & Smoothness, 50ml
as of May 14, 2023 11:34 pm
The top 5 most renowned cosmetic brands that use Korean ginseng for skin are shown above, along with information about ginseng's use in beauty. I hope this article will be helpful to you and guide you toward the skincare brand you like. Share your experience if you've tried ginseng items in the comment section.
Korean Ginseng benefits for skin
Since ancient times, ginseng's potential to restore youthful beauty to the skin has been well documented. Saponin, an element found in ginseng, is incredibly powerful. The natural glycosides known as saponins are widely distributed in many plants, and it is this element that gives ginseng its value. The more of these components in ginseng, the better it is for the skin. 
Some remarkable Korean ginseng skin benefits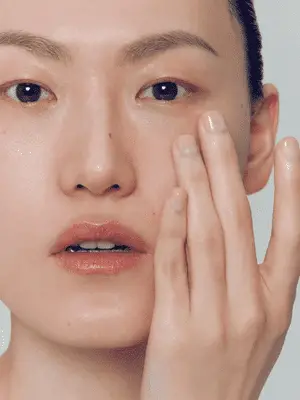 Collagen generation and anti-aging.
Ginseng is most frequently used in anti-aging cosmetics. It assists in temporarily slowing down the rate of aging by enhancing collagen and the antioxidant defense of cells. Two varieties of ginsenosides—rb2 and rb3—were examined in ginseng leaf extract (Panax Ginseng strain), according to a study posted on the MDPI website. It has been demonstrated that these two ginsenosides can boost type 1 collagen fibroblasts by up to 55.1%.
Lessening of wrinkles.
This is the outcome of a test on the corners of the eyes using ginseng extract at a concentration of 0.05%. The study, conducted over eight weeks on 17 participants, revealed a noticeable improvement in the depth of wrinkles.
It has no irritating effects.
A trial was conducted on the skin of 30 Koreans to assess the irritative effects of ginseng extract in clinical applications on human skin. The trial participants were female and ranged in age from 19 to 60, with an average of 36.0 years. The team thus saw no negative effects, such as erythema, burning, or itching. A ginseng essence or cream is an excellent choice if you have sensitive skin and would rather use a good, skin-friendly anti-aging component than actives.
Maintain skin elasticity.
Ginseng is well known for increasing suppleness, wrinkle-smoothing, and prevention. After addressing wrinkles, you'll want to get that suppleness back. Reduced collagen and elastin production in our skin is the primary reason for the skin's loss of suppleness. Due to ginseng's support of elastin production, your skin will gradually regain its suppleness if you include it in your skin-care routine.
Replenish the skin's moisture.
Ginseng will aid in rehydrating the skin when it becomes extremely dry or rough due to a lack of water. We have seen a lot of moisturizers that frequently contain ginseng components due to this impact. Besides restoring your skin's natural white color, ginseng can also assist in clearing the toxins that result in melasma and tanning.
Improve blood circulation.
Ginseng contains from 10 to 35 active components of Saponin. This nutrient is crucial in producing new blood cells, improving circulation, and giving skin that healthy, pink glow.
Promote the regeneration of skin cells.
Ginseng assists in the skin's cell renewal process, which nourishes healthy skin from the inside out. Ginseng's active components aid in the regeneration of new skin cells by supplying more oxygen for skin cells to thrive. From there, the skin will promptly repair damage from outside influences. Healthy skin needs protection and nourishment from within.