If you're a fan of K-beauty, you've probably heard a lot about The Face Shop. A long-standing and well-known Korean cosmetics firm that offers natural, safe, and inexpensive goods. But, after hearing so much, do you fully understand the brand? In this article, let's learn more about The Face Shop brand and its best-selling products with review.
Read also:
About The Face Shop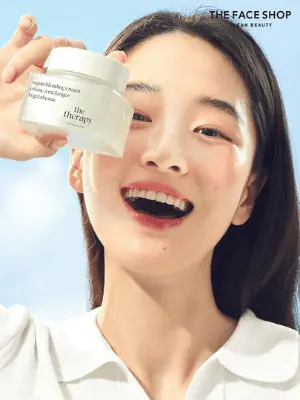 In today's beauty industry, The Face Shop is well known for its high standards of quality and its vast range of designs, which cater to all the needs of females in terms of beauty from head to toe. Particularly intensive skin care solutions that safely and effectively treat a variety of skin issues.
Brand Story
The Face Shop is one of Korea's oldest beauty brands. CEO Jung Woon-ho started the brand in 1947 with just one store in the Myeongdong neighborhood. From the beginning of its existence, the brand has reaffirmed the purpose and values of "Natural Story," which include honoring natural laws. Because of its assortment of entirely natural products, diversity, and reasonable prices, The Face Shop has quickly garnered the support of many customers.
The brand is currently widespread and is steadily taking over the beauty industry. As an illustration, the company operates over 930 outlets throughout 22 nations. We already know that this number might gradually rise soon.
The Face Shop's key ingredients
Most of the company's goods use all-natural, skin-friendly, and safe components. About 600 natural ingredients, including flowers, cereals, herbs, fruits, mineral water, and eastern medicine, are used in the brand's products to nourish and renew the skin. 
Some stand-out components:
Calendula: calming and mending the skin
White Daisy: a plant used to exfoliate and brighten the skin.
Mango seed: Known for softening skin and shielding it from harm
Rice: Minimizes the appearance of wrinkles, dark spots, and age spots.
Volcanic clay from Jeju: pulling out skin impurities and reducing pores.
Chia seeds: renowned for calming and hydrating the skin
The Face Shop's bestseller products
The Face Shop Rice Water Bright Light Face Cleansing Foam
Amazon
THEFACESHOP Rice Water Bright Foam Cleanser 150ml
as of March 24, 2023 7:14 am
This is the one if you want a product that cleans thoroughly while supporting and nourishing your skin. The Face Shop Rice Water Bright Light Face Cleansing Foam cleans effectively without leaving skin dry or tight. The product contains rice extract, which helps to brighten and smooth the skin. Additionally, Saponaria Officinalis Leaf Extract nourishes the skin, making it healthy from the inside out.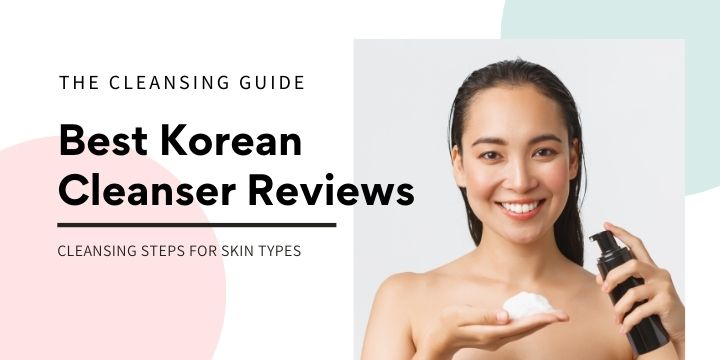 Review
The texture of the Face Shop Rice Water Bright Cleansing Foam is creamy and milky. The foam is exceptionally soft, penetrating each pore and effectively cleaning while remaining soft readily. The standard pH of 5.5 is appropriate for all skin types. However, it is best for oily and mixed skin. The scent of fermented rice is not overpowering, but it is a chemical smell, so those sensitive to scents may find it unpleasant.
How to use:
After removing your makeup, apply a suitable amount of cleanser to your palm and rub it to form a lather. Next, apply the foam all over the face and gently massage it in a circular motion. After 1-2 minutes of massage, rinse with fresh water and carry out the remaining skin-care procedures. The product may be used twice daily.
The Face Shop Rice Water Bright Cleansing Oil
Amazon
THE FACE SHOP Rice Water Bright Face Wash, Facial Cleanser for Sensitive, Normal & Oily Skin, Gentle Hydrating Daily Face Cleansing Oil, 5.0 Fl Oz (1 Pack)
as of March 24, 2023 7:14 am
Due to their superior cleaning power and cost savings over cotton wool, cleansing oils are becoming increasingly popular today. The Rice Water Bright Light Cleansing Oil from The Face Shop is an excellent cleanser that is very mild on the skin. The product will assist you in removing makeup while hydrating and illuminating the skin thanks to its recipe made from rice water and rice bran oil.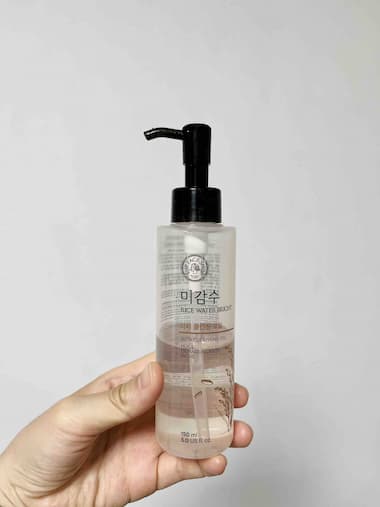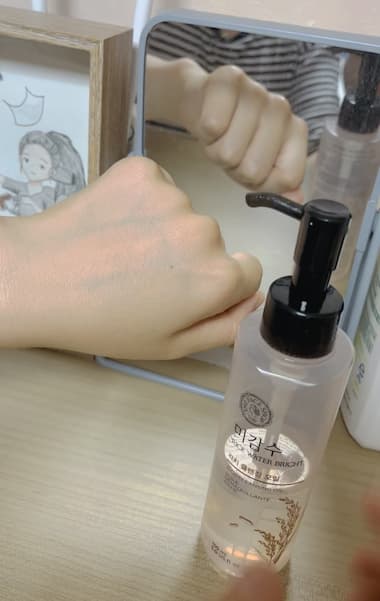 Review
With a fairly liquid oil texture, this product may be readily washed with an emulsifying step and rinsed with warm water without causing skin tightness, preserving the skin's smoothness and elasticity after usage. The Face Shop Rice Water Bright Light Cleansing Oil is available in two lines to accommodate all skin types. The Rich line is designed for dry and normal skin, while the Light line is designed for oily and combo skin.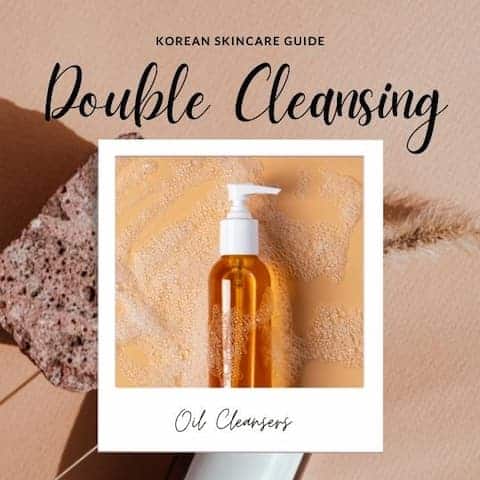 How to use:
First, take a suitable amount of makeup removal oil in your palm and apply it evenly to your face (let your hands and face dry). To dissolve makeup, gently massage for roughly 2 minutes in clockwise circles all over the face and neck. Next, emulsify the cream with water for around 2 minutes to remove the oil from your face while preventing concealed acne. Finally, rinse with water and finish cleansing with the cleanser step.
The Face Shop Real Nature Face Mask
The Face Shop's masks, particularly paper masks, are usually diverse regarding ingredients and applications. The Real Nature Mask Sheet series is one of The Face Shop's best-selling masks. Not only is it quick-convenient-affordable, but this sheet mask line also includes several distinct types with varied ingredients suited for each person's skin type and area.
ShareASale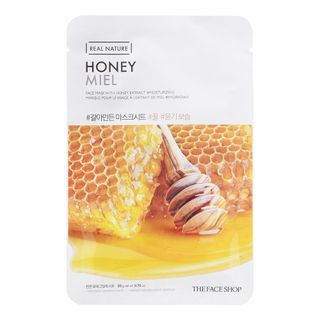 THE FACE SHOP - Real Nature Face Mask 1pc (20 Types) 20g Honey
as of January 19, 2023 3:23 pm
Review
Mask made of cotton, very smooth and skin-hugging texture, transparent essence that is just right—not too liquid or thick. Since a product typically contains quite a bit of essence, you can use the leftover essence on your neck after applying the mask. The mask has tiny folds that let it embrace the face and allow for easy ingestion of nutrients.
There are 20 distinct varieties of sheet masks in The Face Shop Real Nature Mask range, and each one is intended to treat a particular skin issue in a specific way.
How to use:
Take the mask out of the pouch and apply it to your face after cleansing and toning your skin. Remove the mask after 10-15 minutes and gently massage the skin to allow the nutrients to penetrate. Finally, give your face a quick rinse with water before continuing with skin care.
Some well-liked types of The Face Shop Real Nature Mask
Amazon
The Face Shop Real Nature Face Mask | Hydrates & Clarifies Skin by Infusing Moisture to Skin | K Beauty Facial Skincare for Oily & Dry Skin | Green Tea, K-Beauty
as of March 24, 2023 7:14 am
Green tea: anti-oxidant, lessens UV-related skin conditions, prevents aging, balances moisture, improves skin smoothness, and increases elasticity.
Red pomegranates: offer water, give skin a natural pink glow, smoothness full of energy, and firmer, in addition to cleaning and exfoliating the skin to restore youth and elasticity. In the winter, it keeps the skin supple and prevents it from becoming tight and dry.
Rice: aids in simple cleaning, exfoliation, improvement of dark skin, black, dull, uneven pigmentation, and illumination.
Honey: Promotes skin smoothness and supplies the best nutrients for healthy, rosy, and incredibly smooth skin.
Aloe: moisturizes, and soothes sensitive, dry skin to help maintain the skin bright, retain sufficient moisture, and keep the skin young.
Cucumber: Increases skin moisture, lessens eyelid puffiness, and gives skin an immediate feeling of freshness after application.
Blueberry: Cleanses and exfoliates the skin, restoring youthful smoothness, aiding in the prevention of aging, and tightening and softening the skin.
Red Ginseng: promotes good skin, increases skin vitality, and aids in anti-aging skin.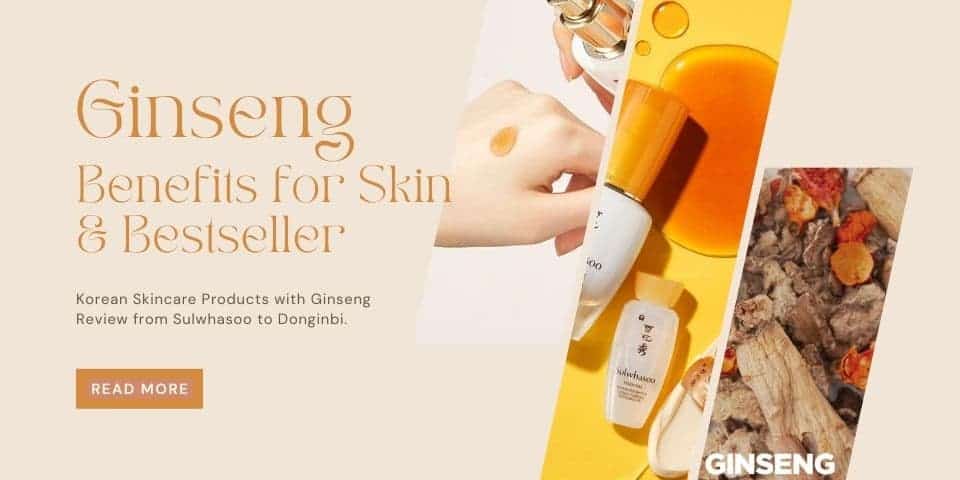 The Face Shop Rice Ceramide Moisturizing Cream
Amazon
The Face Shop Rice Ceramide Moisturizing Cream | Rich Moisturizer for Long-lasting Smooth Absorbtion without Stickiness | Natural Moisturizer For Whitening & Skin Glowing, 1.69 fl oz, K-Beauty
as of March 24, 2023 7:14 am
This is the perfect product if you're seeking something to hydrate and lighten your skin simultaneously. The cream includes rice extract, which helps hydrate and nourishes the skin from the inside out. Vitamins B, E, and B5 are included in rice essence and significantly increase moisture content. Additionally, it contributes to the gradual evenness of your skin and the treatment of skin conditions like acne, freckles, or dark spots. The product also includes antioxidant shea butter, which contributes to the skin's adequate preservation. Due to its high vitamin C content, grapefruit supports healthy skin and immune system function.
ShareASale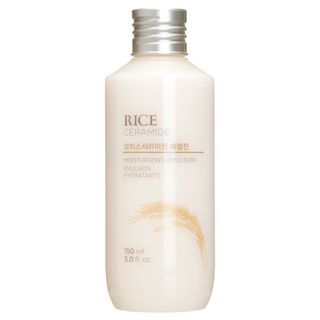 THE FACE SHOP - Rice & Ceramide Moisture Emulsion 150ml 2016 New: Rice & Ceramide Moisturizing Emulsion 150ml
as of January 19, 2023 3:23 pm
Review
The cream has a milky white tint and a thick texture, making it excellent for normal and dry skin. Apply a small coating if you have oily skin. Additionally, the scent is quite strong, so it may not be ideal for persons who dislike chemical odors or have sensitive skin.
How to use:
Apply an adequate amount of cream to the skin after cleansing. Spread evenly and massage into the skin to allow the product to absorb evenly and profoundly and nourish it. Then, if necessary, carry out any additional skin care steps. Because of its thick texture, this product is best used once a day in the evening as part of a skincare routine.
The Face Shop White seed Brightening Serum
Amazon
The Face Shop Whiteseed Brightening Serum | Deep Skin Brightening, Boost Moisturization & Pore Minimize | Skin Texture & Clarity Improvement, Dullness Reducing, 1.69 Fl Oz
as of March 24, 2023 7:14 am
The greatest solution to solve skin problems is to use a specific serum. If your skin is dull and has many bruises, and you want to brighten it, The Face Shop White seed Brightening Serum is an ideal option.
The product is considered a highly efficient skin-whitening and safe treatment. The ingredients are 100% natural, particularly the nutrients derived from lupine and white chrysanthemum seeds. It can hydrate, whiten, and alleviate inflammation. At the same time, the essence has a powerful anti-oxidant potential to keep the skin looking young and fresh. Especially this product contains a special whitening technology developed by The Face Shop: HR – Hexylresorcinol research institution. This technology helps brighten skin 1000 times more than vitamin C and 15 times more than arbutin while also efficiently preventing skin aging.
Review
The product has a liquid texture that immediately absorbs into the skin and leaves it feeling light and non-sticky. It should be used once a day in the evening. And although this product is suitable for all skin types, sensitive skin should take caution because it has a light fragrance.
How to use:
After using a toner, gently pat the entire face with a suitable amount of serum to assist the essence in absorbing completely. Then, if there are any additional skin care steps, continue.
The Face Shop Jeju Volcanic Lava Deep Pore-Cleansing Foam Scrub
This cleanser is made from mineral-rich volcanic ash from Jeju Island. It contains up to 2370mg of active volcanic lava soil to help absorb impurities and oil deep inside the pores. The makeup residues on the skin surface will be removed by electrostatic attraction and softly rinsed away. Additionally, it contains City Defender Complex, derived from Jeju Island plants, and works to reduce pores, smooth skin, and even skin tone.
Amazon
The Face Shop Jeju Volcanic Lava Deep Pore-Cleansing Foam Scrub | Pore Purifying Scrub Foam for Deep Clean, Blackheads Removal, Pores Refining & Shrinking | 4.7 Fl Oz (Pack of 1)
as of March 24, 2023 7:14 am
Review
The formula contains ultra-fine particles that aid in the massage and cleaning of dead cells. It stimulates blood circulation and makes the skin sparkle. This product foams extremely well; a minimal amount of product is required to produce a large amount of foam. The delicate foam will eliminate all impurities from the skin without leaving it tight and stripped. This product works best as part of your nightly skincare routine because it contains scrubs.
How to use:
First, moisten your face. Then, lather a suitable amount of cleanser in the palm of your hand. After gently massaging the face for 1 to 2 minutes, rinse with water.
The Face Shop Air Cotton Makeup Base SPF30 PA++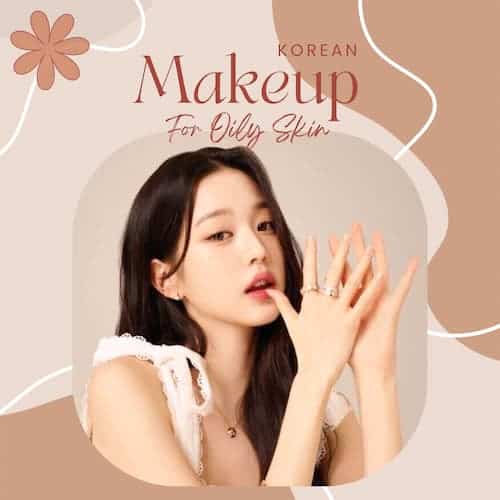 Primer is essential if you want your makeup to stay on longer and look smoother. The Face Shop Air Cotton Makeup Base has a light, smooth texture that is simple to layer on the skin and leaves the face unweighted. With a light application, your skin's tone is visibly raised, concealing many flaws. A barrier is also created to shield the skin from direct sunlight by the product's optimal sun protection index.
ShareASale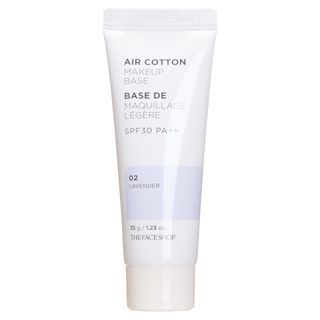 THE FACE SHOP - Air Cotton Makeup Base SPF30 PA++ (2 Colors) #02 Lavender
as of January 19, 2023 3:23 pm
Review
Ingredients in The Face Shop Air Cotton Makeup Base are derived from cottonseed seeds, which are rich in nutrients. The item gives the face moisture and nutrients and makes the ideal base for cosmetics. Additionally, this component can efficiently regulate oil and retain water.
There are two lines of this product, each having a different use. Purple with a lavender aroma minimizes dark spots, freckles, and veins, making it ideal for those with thin skin. The fresh blue color is exceptional for reducing uneven skin tone, hiding the redness, and being suitable for sensitive and acne-prone skin.
How to use:
Cleaning, moisturizing, and wearing sunscreen on your face come first. Next, put a suitable amount of cream on the back of your palm, then use your fingertips to apply it evenly around your face. Spread the product using your hands or a sponge, and then move on to the next stage of applying makeup.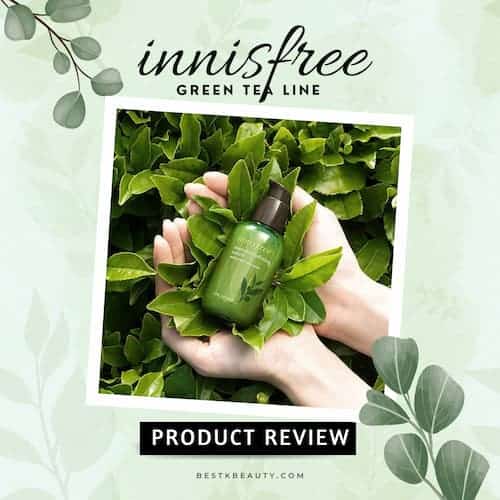 Which one is better Innisfree or The Face Shop?
This question does not, in my opinion, have a definitive answer. The Face Shop and Innisfree brands feature natural, organic items that are good for the skin and the environment. Typically, skin type affects how skincare products react. Each person will respond to this question differently; some will suit The Face Shop items more than those from Innisfree, and vice versa. It is best to try it out and then decide which one is best for your skin.
The best products from the Face Shop will surely have something for everyone. Remember to read the information carefully before deciding on the best product.