Best Korean Skincare Products on Amazon in 2021
Korean beauty is vast, and their products are a secret to looking as radiant as possible. If you use social media, you undoubtedly heard about Korean cosmetic brands. As you know, Korean skincare is vast and it takes time to know which product is suitable for you. Fortunately, Amazon is full of advanced Korean beauty products. You can check your favorite beauty product without flying to Seoul. Keep scrolling to know about the 15 best Korean skincare on Amazon and find what you are buying with product reviews.
First, K-beauty emphasizes skincare especially when it comes to keeping hydration and glow on the skin. The Korean beauty market is like a real-life fairytale to all of us. You will also find every product you want such as innovative formulas, cute packaging, and a sheer volume of affordable and effective beauty products.
Korean Skincare Routine 1 Step : Cleanser
BANILA CO Clean It Zero Original Cleansing Balm Makeup Remover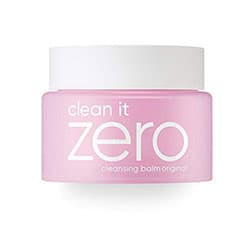 100g
$16 ~ $19
Skin Type: dry, normal, combination, oily skin
#sulfate-free #essential oil-free
Clean it zero cleansing balm is designed for all skin types; formulated with wax, vitamin-E, mineral oil, and vitamin C. It comes in a well-made, reliable tub with a twist lid. It is best for eliminating makeup, even waterproof eye makeup, and layers of sunscreen without stripping your natural oil from your face. What's more, you cannot feel irritation around your eyes after using it. Banila co cleansing balm requires a small amount to clean your face. It is good even for stubborn makeup. It transforms into a silky oil so one tube will go for a long time. 
PROS
Removing face and lip&eye makeup at once
CONS
Non fragrance-free
Not suitable for sensitive skin
CHECK PRICES
THE FACE SHOP Rice Water Bright Foam Cleanser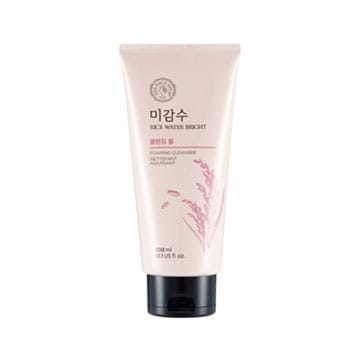 150ml
$9 ~ $13
Skin Type: combination, oily skin
#paraben-free #alcohol-free #essential oil-free
The Face Shop rice water cleanser has a spa effect that offers double benefits; cleansing and exfoliating. The consistency is thick so that you don't need too much. It is enriched with soapwort extract and rice water that makes your skin clear. Not to mention, it hydrates, eliminates dead skin cells, and brightens your complexion without dryness and irritation. It comes in a 150ml plastic tube with a cap that is tight enough to keep the product safe and leak-free. You will feel its mild fresh, and enticing scent after applying on the face. You will be relaxed and fresh for a few hours whenever you use it. 
PROS
Anti-acne ingredient: Lauric Acid
Brightening: Rice Bran Oil
CONS
Non fragrance-free
Non sulfate-free
CHECK PRICES
2 Step : Exfoliating
Secret Key Lemon Sparkling Peeling Gel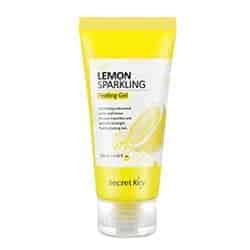 120ml
$9 ~ $13
Skin Type: normal, combination, oily skin
#paraben-free #alcohol-free #essential oil-free #sulfate-free
This peeling gel is best for open pores, blackheads, dull skin, oily skin, and dry skin. It contains refreshing lemon water and rich carbonated water that helps remove impurities from the pore. Also, exfoliates dead skin cells so you will get bright and healthy skin. It's an effective and inexpensive peeling gel with simple tube packaging. The list of ingredients is mostly for skin soothing and skin rejuvenating. 
PROS
A bunch of soothing ingredients: Aloe Barbadensis Leaf Extract, Witch Hazel Extract, Centella Asiatica Extract, Camomile Flower Extract
Hydrating ingredients:  Hydrolyzed Collagen, Sodium Hyaluronate, Algae Extract
CONS
CHECK PRICES
NEOGEN Bio-Peel Gauze Peeling Pads
200ml (30pads)
$22 ~ $28
Skin Type: normal, combination, oily skin
#paraben-free #alcohol-free #sulfate-free #fragrance-free
Neogen Bio-Peel Gauze Peeling Pads are exfoliation pads that are effective, convenient, and easy to use. These pads offer a double texture layer to exfoliate dead skin cells gently. Also, removes excess sebum, impurities, and softly cleans dead skin. The best is that it evens out the surface of the skin while giving beneficial ingredients in the process. You can see three layers in each pad made with a presoaked solution of acids, hypoallergenic cotton, antioxidants, and hydrating ingredients. The pad's smooth side seems exactly like a good quality cotton pad, and the other side of the pad is more textured but not harsh. If your skin doesn't act well to AHA toners, you should look into this PHA toner. 
PROS
Gentle exfoliating rather than AHA, BHA: Lactobionic Acid, Gluconolactone (called PHA)
Hydrating superstars: Diglycerin, Hyaluronic Acid, Sodium Hyaluronate
CONS
Gauze can be a bit tough on face
Pricy
Non essential oil-free (Bergamot Fruit Oil, Flower Oil contained)
CHECK PRICES
3 Step: Essence or Ampoule or Serum
Mizon Snail Repair Intensive Ampoule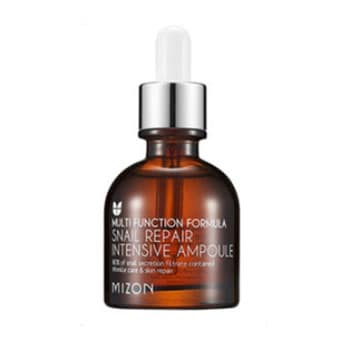 30ml
$15 ~ $16
Skin Type: dry, normal, combination, oily skin
#paraben-free #fragrance-free #essential oil-free #sulfate-free
A snail repair intensive ampoule is a serum designed for the dry and sensitive skin type that repairs skin damage, reduces fine lines, and lightens dark spots. The serum includes an abundance of plant extracts to hydrate and heal the skin. They all have antioxidant and anti-inflammatory properties, but the real standout ingredient is the snail secretion filtrate with anti-repairing and anti-aging properties. Moreover, it's beneficial for acne, overall skin tone, and diminishing acne scarring. After using 5 to 6 weeks, you will feel a clear difference in your skin, such as subtle brightening effects, hydration, and there will be no breakouts and aggravate acne spots.
PROS
Anti-aging Ingredients: Adenosine, Peptides
Hydrating & Soothing Ingredients: Sodium Hyaluronate, Panthenol
Brightening: Snail Secretion Filtrate
CONS
CHECK PRICES
SKIN1004 Madagascar Centella Asiatica Ampoule Facial Serum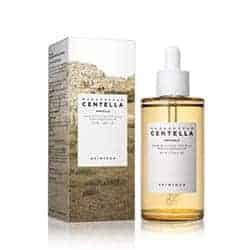 100ml
$17 ~ $25
Skin Type: all skin types
#paraben-free #alcohol-free #essential oil-free #sulfate-free #fragrance-free
Madagascar Centella Asiatica ampoule is relatively light and watery with a pack of beautiful punches of hydration. It can repair damaged skin and be absorbed immediately into the skin without any oily residue feeling and leave the skin refreshed. In skincare products, Centella Asiatica is one of the ingredients that target acne. It has both healing and soothing properties and is also gentle enough for sensitive skin. You can apply it in the morning and the evening also. It makes your skin bright and supple after use.
PROS
High amount of Centella Asiatica Extract for calming effect
Non-irritating
CONS
CHECK PRICES
4 Step: Eye care
the SAEM Iceland Hydrating Eye Stick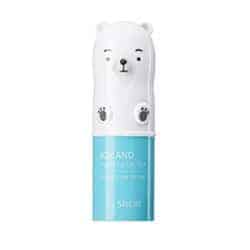 7g
$6 ~ $9
Skin Type: dry, normal, combination, oily skin
#paraben-free #sulface-free #essential oil-free
Iceland hydrating eye sticks come in a cute plastic tube with a polar bear on the lid and have a friendly manner of refreshing scent. The eye stick is designed with Icelandic mineral water and ice plant extract, which delivers cooling moisture to delicate eye areas. With many anti-aging active ingredients such as Niacinamide, Adenosine, Ascorbic Acid, it brightens and smooths, dull, wrinkled skin for a radiant finish.
PROS
Niacinamide and Ascorbic Acid for brightening
Adenosine and Hydrolyzed Collagen for wrinkle care
CONS
Non fragrance-free
PEG contained
CHECK PRICES
5 Step: Moisturizer
SeoulCeuticals Multi-Function All-In-One Anti-Aging Snail Repair Cream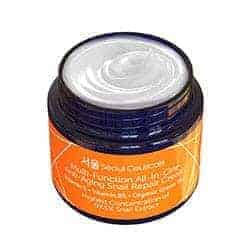 60ml
$17
Skin Type: dry, normal, combination, oily skin
#cruelty-free #paraben-free #essential oil-free #fragrance-free
In the skincare world, snail slime or snail mucin is one of the popular ingredients that attract people to the moisturizer. It's a reliable addition to many Korean beauty products, and SeoulCeuticals Snail Repair Cream is one of them. It has 97.5 percent snail mucin extract that can heal dryness, fine lines, wrinkles, inflammation, and skin elasticity loss. Other ingredients are shea butter, organic green tea, jojoba oil, organic aloe, and vitamin E. They soothe skin, repair damaged tissues, restores hydration, and protect the skin from free radicals. 
PROS
Anti-aging ingredients: Retinols, Snail Mucin Extract
For Soothing: Green Tea Extract, Aloe Leaf Extract
CONS
CHECK PRICES
6 Step: Face Mask
I DEW CARE Sugar Kitten Hydrating Holographic Peel-off Mask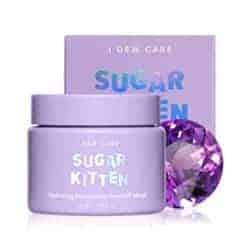 85ml
$19 ~ $23
Skin Type: normal, combination, oily skin
#cruelty-free #paraben-free #essential oil-free #sulfate-free
The Sugar Kitten Peel-Off Mask is a must-have product in your skincare cabinet for hydrating and pore tightening. It is designed with hyaluronic acid to keep the skin moisturized. This I Dew Care peel-off mask also contains Real Ruby Powder to fight back dullness and Rose Water to increase skin flexibility and calm irritations. It's easy to apply with a silicone brush or with the finger. The mask dries after 10-15 minutes and peels off easily. Once the mask is off, your skin is softer, brighter, and more supple, as if you just had some luxurious facial care. This peel-off mask helps slough the dead skin cells that regular cleaning cannot remove.
PROS
Sebum control with Bentonite
CONS
Non fragrance-free
Non alcohol-free
CHECK PRICES
Glam Up Facial Sheet Mask BTS 12 Combo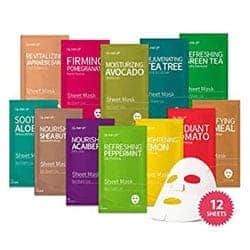 21g * 12 Sheets

$

10
Skin Type: dry, normal, combination, oily skin
#cruelty-free #paraben-free #alcohol-free #sulfate-free
As you know, Korean women love to use facial sheet masks as skin supplements for therapy. However, skin types fluctuate depending on age, environment, and lifestyle. Whatever your skin type is, you can try these 12 combo facial sheet masks based on your skin concerns. After using it, you will feel a clear difference; you will notice your skin concerns will solve day by day. For healthy skin, Glam Up uses natural ingredients such as Aloe, Peppermint, Green Tea, Acai berry, Oatmeal, Tea Tree, Tomato, Pomegranate, Avocado, Lemon, Shea Butter, and Sake(Japanese Rice). Enjoy outstanding makeup from radiant skin!
PROS
Hypoallergenic
Natural ingredients
CONS
CHECK PRICES
Mizon Under Eye Collagen Patches Eye Masks with Hyaluronic Acid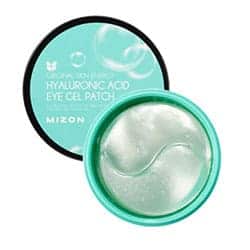 30 pairs
$16
Skin Type: dry, normal, combination, oily skin
#paraben-free #alcohol-free #essential oil-free #sulfate-free
Take a jar of Mizon Hyaluronic Acid Eye Gel Patch ASAP if you want to moisturize the skin around the eye area specifically. It can revitalize and energize the skin under your eyes and is made with water-soluble and gel-type material that adheres well to the skin. Moreover, the 3 types of hyaluronic acid hydrate the skin and strengthens the barrier to prevent further moisture loss. What's more, it helps to reduce dark circles by nourishing them with Niacinamide, a superstar of skincare ingredients. You can do wrinkle care at once! For usage tip, put it in the fridge for 20minutes at least for instant cooling and lifting effect.
PROS
Soothing & Hydrating ingredients: Allantoin, Sodium Hyaluronate, Hydrolyzed Hyaluronic Acid, Sodium Acetylated Hyaluronate
Brightening: Niacinamide
For Anti-aging and wrinkle care: Adenosine, Hydrolyzed Collagen
CONS
CHECK PRICES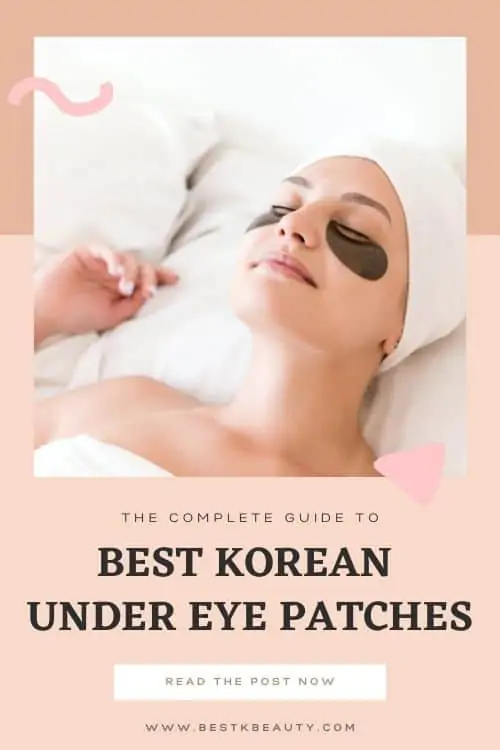 SKINFOOD Egg White Pore Mask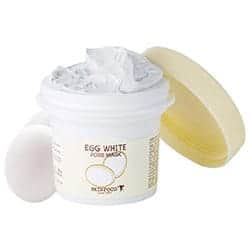 100g
$9 ~ $14
Skin Type: combination, oily skin
#Paraben-free #Alcohol-free #Essential oil-free
SkinFood Egg White Pore Mask has a thick and creamy texture in an opaque plastic tub with a screw lid. It spreads over the skin instantly due to its smooth texture, and there is no tugging in the process. Egg white mask cures several skin problems because it has high protein content, making skin brighter, and smoother. Also, prevents pores from getting clogged up, eliminates whiteheads, exfoliates the skin, and controls unnecessary oil production. Overall, this is an excellent cleanser to improve the skin's elasticity and resilience.
PROS
Exfoliating ingredients: Glycolic Acid, Malic Acid, Tartaric Acid
For strengthening skin: Panthenol, Urea
CONS
Non alcohol-free
Non fragrance-free
CHECK PRICES
You may also like:
Disclosure: This post contains affiliate links. Clicking those links before you shop means that best k-beauty receives a small commission. Please see my full disclaimer for more information.