Is Wishtrend a Korean brand?
Yes, Wishtrend is a Korean company. They aim to provide effective skincare solutions for the skin's natural beauty. With hypoallergenic and highly effective skincare products, Wishtrend continues to grow as a global beauty company. Through this article, you will get Wishtrend brands and Wishtrend reviews of their best-selling products including Klairs Moisturizer, I'm From Mask, By Wishtrend Vitamin C, Mandelic toner, and Jungle Botanics Soap.
Does Wishtrend own Klairs?
Right, Wishtrend develops high-quality Korean skincare brands and Klairs is one of their globally sought-after primary brands. I'm From, By Wishtrend, and Jungle Botanics are included in their brands. Also, Wishtrend sells a hand-selected collection of products made by outside brands that are in sync with their philosophy such as Cosrx, Skin&Lab, and Rovectin.
Get Latest News & Coupons for K-beauty Products
Wishtrend Brands & Best-selling Product Reviews
Klairs
Klairs is one of the most popular Korean skincare brands with tons of amazing reviews. If you are a fan of K-beauty, you must have bumped into this brand. This cosmetic brand started in Seoul in 2010 and is focusing on developing high-functional products, especially for sensitive skin with cruelty-free and vegan-friendly products.
Wishtrend Review: Klairs Bestseller
 Klairs Rich Moist Soothing cream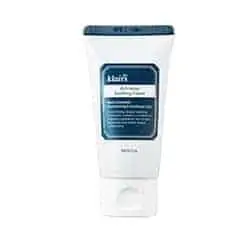 Alcohol-free, Fragrance-free, Cruelty-free, Vegan
60ml
$20 ~ $22
This is one of the best-selling Klairs vegan moisturizers with nourishments. Ceramide 3 in the cream makes your skin barrier healthy and keeps hydrated. I think this product is ideal for sensitive and dry skin rather than oily acne-prone skin due to Shea butter. It might cause trouble by clogging pores. It works well in restoring hydration and calming redness and irritation.
Key Ingredients :
Hydrating: Sodium Hyaluronate, Arginine
Soothing: Beta-glucan, Centella Asiatica Extract, Aloe Barbadensis Leaf Extract
Anti-aging: Proline
How to use :
After toner or/and serum, lock in all the nutrients with the moisturizer by applying a moderate amount to care for your skin.
CHECK PRICES
 Klairs Rich Moist Soothing Tencel Sheet Mask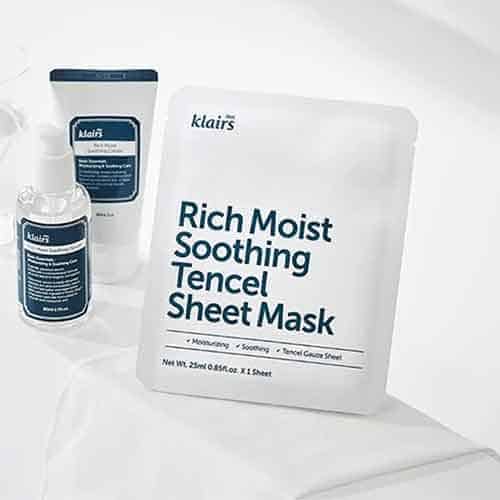 Alcohol-free, Fragrance-free, Cruelty-free, Vegan
25ml (10EA)
$24 ~ $30
It is basically the best-reviewed face sheet mask on Wishtrend which helps to tranquil and redevelop damaged skin while averting acne scars. You can easily use it at the end of your skincare routine. Just put it on your face then within months, you will realize a real change in your skin. It is mostly the best hydrating mask for all skin types due to its super light and clean beauty ingredients. Not to mention, it is vegan-friendly. It has no scent which is an awesome thing because many people are allergic to different kinds of smells. Also, the texture is smooth and matte. 
Key Ingredients :
Hydrating: Sodium Hyaluronate, Arginine
Soothing: Allantoin, Panthenol, Centella Asiatica Extract
Anti-acne: Phytosphingosine
Strengthen skin barrier: 3 types Ceramides, Cholesterol
How to use :
After cleansing, prep your skin with toner. Then place the sheet mask over the entire face. Leave for 15-20 minutes and remove the sheet and pat in any remaining essence into the skin for better absorption.
CHECK PRICES
I'm From
Another well-known Wishtrend brand, I'm From introduces skincare products made mainly of plants found in the nature of Korea. They use natural ingredients that are familiar to Korean culture like ginseng and mugwort. In order to find the best ingredients, they visit farms from all over the country and carefully select natural sources. I'm From is honest with their selections and chooses only the finest ingredients.
Wishtrend Review with I'm From
I'm from Honey Mask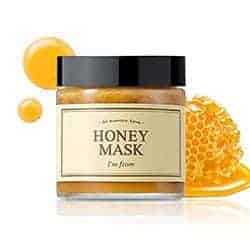 Alcohol-free, Fragrance-free, Essential oil-free
120g
$25 ~ $35
This wash-off mask is made with 38.7% Honey from Mt. Jiri, one of the biggest Korean national parks famous for its abundant wild herbs. With deep moisturizing and nourishing power, it removes whiteheads and dead skin in a gentle way. You will see a clear complexion after using this. However, if you have sensitivity with Shea butter and Beezwax, check other face masks here.
Key Ingredients :
Soothing: Honey, Beta-Glucan
Brightening: Snail Secretion Filtrate
How to use :
After spreading it all over the face avoiding the eyes, leave it for 10 minutes to a maximum of 25 minutes. Rinse off with lukewarm water.
CHECK PRICES
By Wishtrend
By Wishtrend began by paying attention to skin concerns around the world from 500,000 customers. They concentrate on excluding harmful ingredients and focus on using only effective ingredients. As a result, we have a gentle product with a satisfactory outcome. Super helpful as a person who has very sensitive skin!
Wishtrend review
By Wishtrend Mandelic Acid 5% Skin Prep Water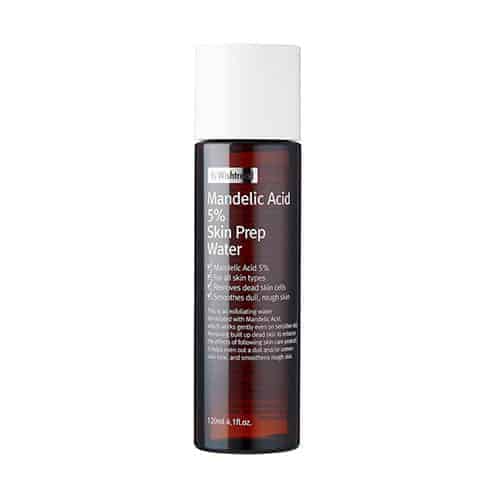 Alcohol-free, Fragrance-free, Essential oil-free, Cruelty-free, Vegan
120ml
$17 ~ $22
By Wishtrend mandelic skin prep water is a gentle exfoliate suitable to use on a daily basis. The composition of mandelic acid makes it extremely hydrating and moisturizing for the skin. It is a good option for people having dry and rough skin who has skin concerns like dullness and uneven texture. Furthermore, it helps in decreasing coloration and also enhances the surface and tone of the skin. It even lifts the adequacy of different items applied to the skin. As a gentle exfoliating toner, it is powerful in lessening skin break out because of its mitigating and hostile bacterial properties.
Key Ingredients :
The addition of butylene glycol in this prep water is a perfect skincare element for settling and improving the spreadability of essence while giving a velvety, saturating surface to your skin. As well, Beta-Glucan, Panthenol, and Centella Asiatica Extract help to calm and soothes your irritated skin.
CHECK PRICES
By Wishtrend Acid-duo 2% Mild Gel Cleanser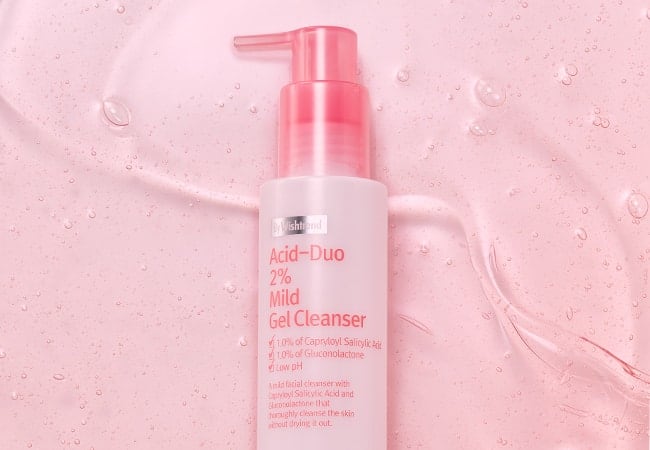 Alcohol-free, Fragrance-free, Essential oil-free, Cruelty-free, Vegan
150ml
$14 ~ $16
This product is very convenient for dehydrated skin and gentle enough to use regularly. It is the best Wishtrend choice especially in summer because the skin becomes greasy and oily due to the huge amount of solar heat. With a pump, it is easy to use and carry in a small bag. It contains 2 main ingredients: 1% of Capryloyl Salicylic Acid (LHA) and 1% of Gluconolactone (PHA) which gives excellent results by exfoliating in a much mild way.
Key Ingredients :
Exfoliating: Gluconolactone, Capryloyl Salicylic Acid, Salix Alba (Willow) Bark Extract
Soothing: Panthenol, Beta-glucan
CHECK PRICES
By Wishtrend Polyphenols in Propolis 15% Ampule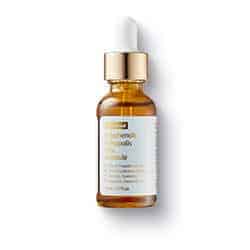 Alcohol-free, Fragrance-free, Essential oil-free, Cruelty-free
150ml
$24 ~ $29
It is a best-reviewed Wishtrend product for oily, sensitive, and acne-prone skin. By Wishtrend propolis ampoule is available in a small glass bottle with a dropper which makes it easy to apply all over the face. Within a month you will get the actual result with an advantage for acne-prone skin. Polyphenol in propolis in 15% Ampoule condensed skin soreness and even increase skin moisture content. You will feel hydrated after using it and will see the redness on the skin disappear.
Key Ingredients :
Anti-acne: Zinc PAC, Witch Hazel Extract
Soothing: Panthenol, Houttuynia Cordata Extract
Hydrating: Glycerin, Sodium Hyaluronate
CHECK PRICES
By WishTrend Vitamin 75 maximizing Cream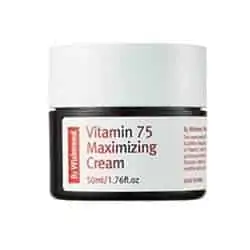 Alcohol-free, Fragrance-free, Essential oil-free, Cruelty-free
50ml
$21 ~ $24
This Wishtrend Vitamin C cream helps a lot to rejuvenate and moisturize your skin from the inside. Consisting 75% vitamin tree water and 3 main ingredients used in this product will enhance your skin by preventing the appearance of aging and loss of elasticity. It is suitable for all skin types and can be used in the daytime or for your night skincare routine. By keeping it in a refrigerator before using, it will get a cooling effect and also keep the cream from smoothening.
Key Ingredients :
Hydrating: Betaine, Arginine
Soothing: Panthenol, Allantoin
CHECK PRICES
Jungle Botanics
This is a natural face & body care brand by using excellent ingredients found in nature to help to preserve the natural beauty of the skin.
Wishtrend review with Jungle Botanics
Jungle Botanics The Ecru Clay Soap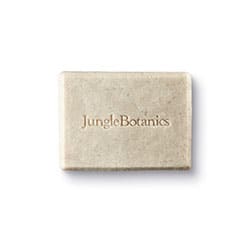 Alcohol-free, Fragrance-free, Essential oil-free, Cruelty-free
110g
$14
This Jungle Botanics bestseller is a clay soap containing 17.5% Kaolin Clay which is 10 times higher than that of ordinary soap. So, it has good absorption power and is effective in purifying. The Ecru Clay Soap with a 100% linen pad shows an excellent effect on acne care on the face or body by clarifying and impurity pores.
Key Ingredients :
Hydrating: Coconut Oil, Shea butter
Soothing: Centella Asiatica Extract
Exfoliating: Kaoline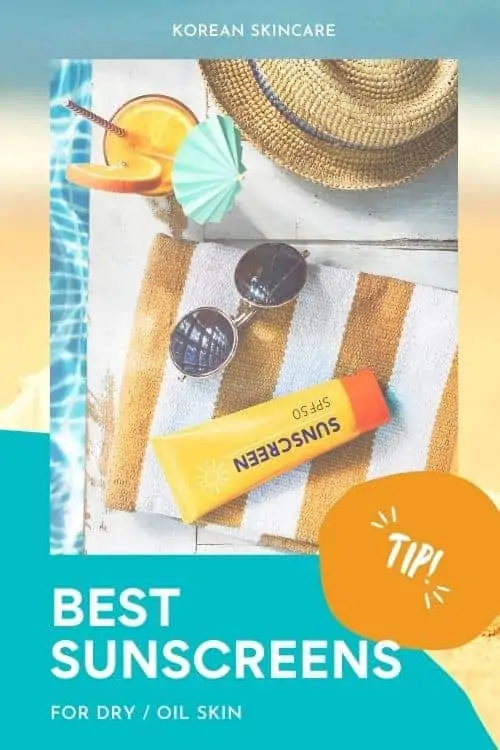 Wishtrend Promo Code
I hopw the list of bestselling products and Wishtrend review helps to choose right one foe you. And, don't miss out using Wishtrend promo code before purchasing!
You may also like
Disclosure: This post contains affiliate links. Clicking those links before you shop means that best k-beauty receives a small commission. Please see my full disclaimer for more information.