The Glory, one of Netflix's newest Korean dramas, has quickly become a fan favorite because of its compelling plot and excellent acting. Many viewers are interested in the show's leading women's cosmetic techniques because of their prominence in its narrative.
Not only being an enjoyable drama, and this show is also a fantastic resource for ideas on improving your appearance. Simple skincare and cosmetics techniques will have you looking as fresh and young as the show's starring ladies in no time. Keep your skin in good condition and utilize cosmetics to accentuate your features to seem like a K-drama star in no time!
You may also love to read:
The Glory makeup styles of the four leading female characters
The Glory Makeup & Skincare Tutorial features four characters with unique makeup styles. Each character reflects a different persona, and their makeup style is integral to their character portrayal.
Source: korean-binge.com
Moon Dong-Eun, played by Song Hye-Kyo, represents a minimal and natural style. Her makeup is subtle and understated, yet it enhances her natural beauty. Im Ji-Yeon, who plays Park Yeon-Jin, embodies elegance and luxury through her makeup style. Her makeup is sophisticated and refined, focusing on highlighting her best features. Kim Hi-Eo-Ra, who portrays Lee Sa-Ra, has a carefree and creative makeup style. Her makeup is experimental and edgy, focusing on expressing her individuality. Lastly, Cha Joo-Young, who plays Choi Hye-Jeong, showcases a glamorous and dashing makeup style. Her makeup is bold and striking, focusing on creating a sultry and glamorous look.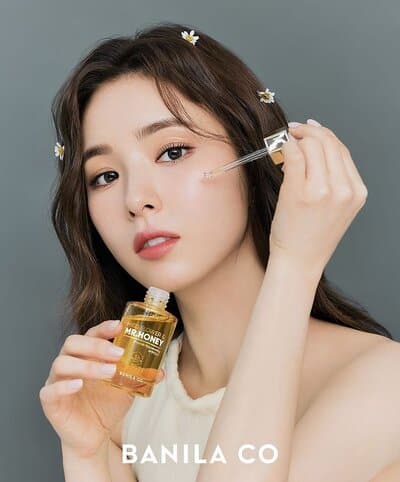 The Glory's success can be attributed to its sympathetic depiction of the ups and downs experienced by four leading female characters: Moon Dong-Eun, Park Yeon-Jin, Lee Sa-Ra, and Choi Hye-Jeong. If you want to appear as fresh and young as the actresses in The Glory, this post will guide you to their makeup & skincare tutorials. So let's begin!
Moon Dong-Eun's makeup (Song Hye-Kyo) – Minimal & Natural style
Source: netflix.com
Song Hye-Kyo's transformation into Moon Dong-Eun is a testament to her versatility as an actress. She has always been known for her natural beauty and grace, but her portrayal of Moon Dong Eun departed from her usual roles. It required her to delve deep into the character's psyche and bring out the emotional turmoil that the character experiences throughout the show.
Her dedication to the character's appearance was evident in how she approached the role. She went on a strict diet and stopped drinking water to create a sunken and hollow look, which is not easy to do. This level of commitment and dedication sets her apart as an actress. It makes her one of the best in the Korean entertainment industry.
The Glory makeup for Song Hye-Kyo not only adds to the realism of the show's characters and storyline but also showcases the level of detail that goes into creating such characters. Fans and critics have widely appreciated Song Hye-Kyo's portrayal of Moon Dong-Eun. Her makeup plays a crucial role in bringing her character to life. Her transformation into Moon Dong-Eun was not just about her physical appearance. Still, it was about delivering a powerful performance that conveyed the character's emotions and struggles to the audience.
Moon Dong-Eun's The Glory makeup
There are must-have items to achieve a minimalistic and natural look similar to Moon Dong-Eun's makeup in The Glory. The shorts video by YouTuber Emma Unnie 엠마언니 shows a quick makeup tutorial on the best way to get the Moon Dong-Eun look.
She starts with a multi-balm stick with a smooth formula. It easily blends into the skin, adding extra protection and moisture.
A foundation – is an essential step in any makeup routine, as it creates a smooth base for the rest of your makeup. The liquid is one of the most well-liked foundation types because of its convenient and uniform coverage.
Remember to stick to neutral shades that complement your skin tone when choosing an eye palette. Choose a finish that will blend and match your skin type.
To create natural eyebrows, start by brushing your eyebrows upwards and outwards with a spoolie brush. When choosing a brow product, use one that matches your natural eyebrow color. 
Keep eyeliner thin and close to the lash line to create a subtle yet impactful look. You can also smudge the eyeliner slightly for a softer effect.
Use a light powder to set your makeup and control any excess shine. Apply the powder lightly to your T-zone and any oily areas throughout the day. Remember, the goal is to enhance your natural beauty, not cover it entirely. 
Finally, nude or light pink lipstick is perfect for achieving a subtle yet impactful look. You can also try a lip tint or stain for a natural gradient effect. 
Overall, minimal and natural styles enhance natural beauty with simple and effective products. Following these steps and items, you can achieve a subtle, natural look that complements your face shape and features.
Park Yeon-Jin's makeup (Im Ji-Yeon)- Elegant & Luxurious
Source: femestella.com
After The Glory's theatrical debut, Lim Ji-Yeon discussed her experience playing a villain in an interview with the press. She said she intended to fully immerse herself in the role of Park Yeon-Jin by becoming a horrible person from the inside out.
She also told All Kpop that she didn't want people to like Park Yeon-jin's character and that she was ready for it to be despised from the start. As The Glory's scriptwriter put it, she had "the appearance of an angel but the heart of a devil," so it was no surprise that she was part of the cast.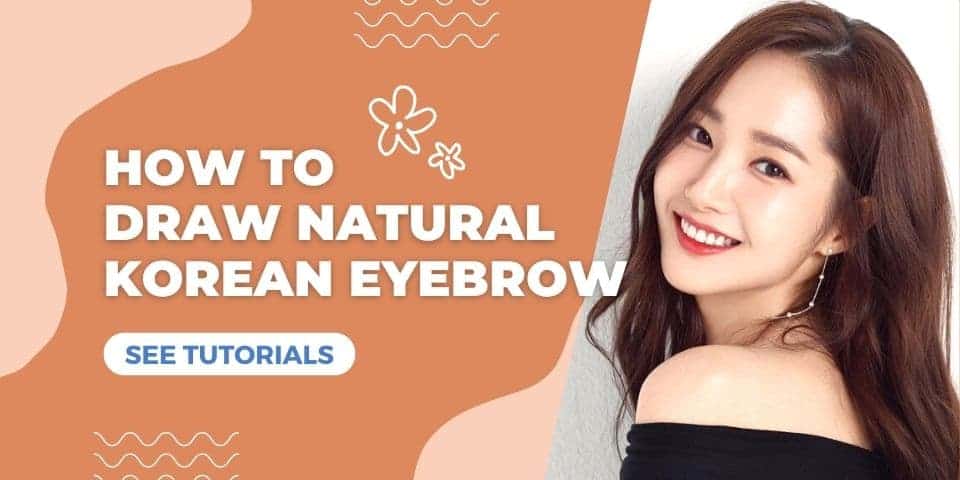 Im Ji-Yeon's makeup look in The Glory was simple yet effective, perfectly complementing her character's appearance. Her makeup enhanced her natural features and gave her confidence, which is an excellent message for viewers. Following these simple skincare and makeup routines allows viewers to achieve the same look and radiate with confidence, just like Park Yeon-Jin. Im Ji-Yeon's character was widely appreciated by fans and critics alike. Her makeup look played an essential role in bringing her character to life.
Items for a flawless appearance, like Park Yeon-Jin's in The Glory
If you want to create Park Yeon-Jin's makeup, you can purchase the products recommended below:
Primer is essential to ensure that your makeup lasts all day and looks flawless. A primer creates a smooth and even base for your makeup and helps control oil production and minimize the appearance of pores.
The foundation will even out your skin tone, cover any blemishes, and create a polished and refined look. By selecting a foundation suitable for your skin type and providing the desired finish, you can achieve a flawless, polished look that radiates confidence and sophistication.
Contour involves using darker shades of makeup to create the illusion of shadows, which can help to slim and sculpt your face. Be sure to blend the contour product well to create a natural-looking shade.
Concealer is a powerful tool to cover any remaining blemishes, dark circles, or other imperfections. It will provide full coverage, blend seamlessly into the skin, and provide a natural-looking finish.
Use a highlighter to accentuate your features and create a radiant, healthy-looking complexion. It helps add a subtle glow to your skin, highlight your parts, and create a bright, healthy-looking face. 
Neutral eyeshadows are the best option to create a natural look; stick to shades that complement your skin tone. Avoid using too much shimmer or glitter, as it can look too flashy instead of luxurious & elegant. Matte or satin finishes, which disappear into the skin, are preferable.
Eyebrow pencils are a crucial tool for any makeup look. Light, feathery strokes to mimic natural hair growth are essential when filling your eyebrows. This helps to create a natural-looking shape and prevents your eyebrows from looking too heavy or overdone.
Gel or liquid eyeliners are great for creating a precise and defined line. It may be used with other cosmetics to get a perfect and put-together appearance, and it helps to define and deepen the eyes. 
Blush, or "cheek powder," is a great way to brighten your face and give yourself a youthful appearance. To get a natural, youthful glow, apply a tiny quantity of blush to the highest points of your cheeks and blend outward.
Finish powder helps to control oil production, prevent smudging, and improve the longevity of your makeup throughout the day. Blend the powder well for a flawless, natural appearance that brings out the best in your skin and features.
Bold lip color can help to create a polished and refined look that complements luxury beauty. Achieving a professional and sophisticated appearance that exudes confidence and refinement may be as simple as picking out a lipstick that works well with your skin tone and delivers the necessary finish.
Im Ji-Yeon's makeup in the Korean drama The Glory is an excellent example of achieving an elegant and luxurious appearance. You, too, can appear and feel as confident as Park Yeon-Jin by following these guidelines. Feel like a queen with more glitz and beauty in your makeup application.
Lee Sa-Ra's makeup (Kim Hi-Eo-Ra) – Carefree & Creative
Source: allkpop.com
Regarding the character of Lee Sa-Ra in 'The Glory,' Kim Hi-Eo-Ra said, "I think Sa-Ra, who doesn't understand herself completely, is a weak and precarious human being. That's why she is always drunk. She exists as a wonderful artist's daughter and lived like her parents' marionette." 
In The Glory, Kim Hi-Eo-Ra portrays Lee Sa-Ra as an artist and drug addict. Her character is depicted as carefree and creative, and her makeup reflects that. Lee Sa-Ra's eyeshadow in The Glory K-drama is simple yet effective. She opts for neutral eyeshadows that enhance her natural beauty without being too overpowering.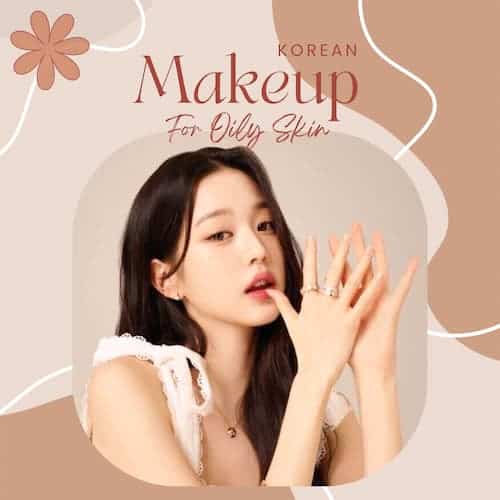 This "talented" girl's makeup enhances her natural beauty and radiates confidence. Her carefree and creative style is reflected in her loose-fitted clothes, which add to her effortless yet chic look. Opt for loose-fitted, comfortable, yet stylish clothes to achieve her style. You can also add artistic flair by wearing a scarf as a top or pinning your hair bun with a pencil.
Makeup style similar to that of Lee Sa-Ra in The Glory
To get Lee Sa-Ra's makeup – inspired carefree & creative spirit, you can follow the makeup steps by
Jooshica with our recommended products as follows:
In Korean beauty, a primer is vital for producing a smooth and flawless base, allowing for more freedom and creativity while applying makeup. Makeup goes on more smoothly and looks more natural when the skin's texture is smoothed with a decent primer.
A light foundation or BB cream is your best bet to balance your skin tone without seeming caked on. Choose a finish that is flattering to your skin tone and texture, such as dewy or satin.
Concealer is vital for achieving a natural and imaginative makeup look since it may hide imperfections like dark bags under the eyes and redness from breakouts. An excellent concealer not only covers up blemishes but may also be used to contour and enhance the face.
One of this style's highlights is covering the skin areas around the eyes with a pink and purple shade to create a "junkie eye" effect. Apply a light base color all over your eyelid to make this look. Then, use a pink and purple shade to the center of your eyelid, and blend it towards the outer corners of your eyes.
Using a brown pencil or powder in a shade similar to your natural hair color is the first step in achieving this look. Use soft, feathery strokes to get an honest and flattering look to your features.
Brown or dark gray eyeliner that matches your eye color will give you a natural, put-together look. Then, choose an eyeliner that works well with your eye shape and the overall effect you want to create.
An essential component of this makeup look is a finishing powder. It extends the wear of your makeup and gives you a more finished, polished look after application. Use a finishing powder that works well with your complexion and gives you the appearance you want.
Natural lipsticks are a great way to enhance your natural attractiveness while adding a splash of color. Finding the perfect shade and finish of lipstick may help you attain a sophisticated appearance that exudes assurance and originality.
Take notes from Lee Sa-Ra's The Glory wardrobe and cosmetics if you want a fresh, carefree appearance. If you follow these guidelines, you, too, may look and feel as confident as Lee Sa-Ra. Take a cue from her free-spirited and imaginative approach to fashion and beauty.
Choi Hye-Jeong's makeup (Cha Joo-Young) – Glamourous & Dashing
Source: allkpop.com
Choi Hye-Jeong's makeup look in The Glory exudes glamour and luxury. Her character is portrayed as an individual who aspires to live a luxurious lifestyle and desires to marry a wealthy person. Her makeup and style reflect this desire for glamour and luxury.
Hye-Jeong was born into a working-class family, but she wants to live in style. She wants to get married to a rich person so she can show off her money and be like her other rich friends. When Hye-Jeong borrows a white Chanel dress suit from her family's laundry shop to wear to a meet-up, it's clear that she has this in mind. Even though her friends made fun of her, Hye-Jeong wrote on social media as if she liked the party. She chooses a wedding ring with the most significant gem to beat Yeon-jin at her own game.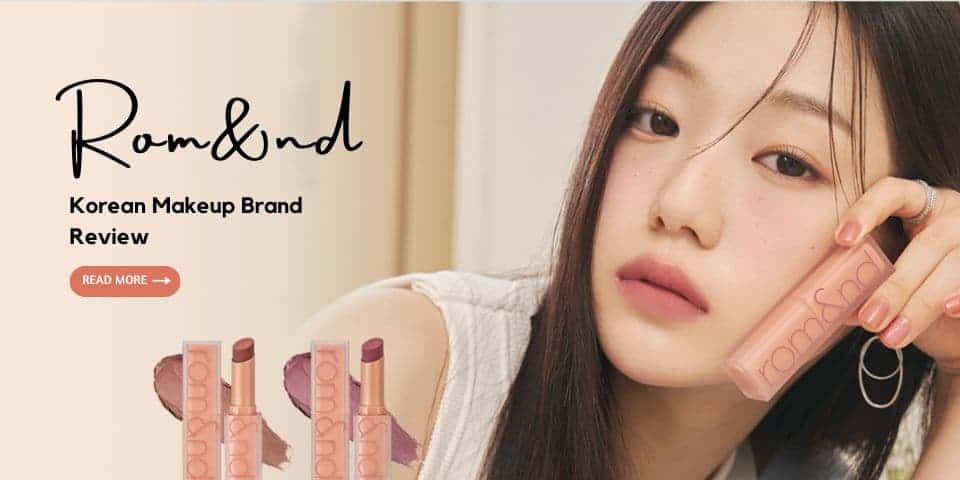 Ultimately, Choi Hye-Jeong's cosmetics and fashion choices in The Glory serve as an excellent source of motivation for anyone interested in achieving a beautiful and affluent appearance. 
Makeup items inspired by Choi Hye-Jeong in The Glory
To get makeup like Choi Hye-Jeong, which is glamourous & dashing, you'll need the following items as followed Mary Elle:
A primer is a must. It makes your makeup look better and helps it last longer throughout the day. A flawless and radiant look that exudes confidence and glamour may be achieved by using a primer formulated for your skin type and producing the perfect finish.
A flawless and radiant appearance characterizes this makeup style, which is only possible with a full-coverage foundation. In addition to evening out your skin tone, the right foundation may also be able to hide blemishes and other imperfections.
To get this look, contouring is strongly recommended. A smaller-looking face and more defined cheekbones are the results of this clever trick.
The immaculate base can't be achieved without concealer. A good concealer may be used for more than just covering up blemishes; it can also be utilized to sculpt and emphasize the face.
Then, the right highlighter may bring out your most excellent facial features and give your face more depth. It brightens your complexion and draws attention to your most outstanding qualities.
The eyes, it is said, are the windows to the soul, and using eye shadow to accentuate their natural beauty may do wonders for your appearance. Applying a lighter hue all over the eyelid and then a darker one to the outer V and blending it into the crease is a common makeup technique. As a result, your eyes will have more excellent definitions and depth.
This makeup still strongly emphasizes eyebrows. Without them, you can't have a well-put-together look; they frame your face, highlight your eyes, and complete your appearance. Use a brow pencil or powder in a shade similar to your natural hair color to pull off this look.
Eyeliner is an absolute must if you want to pull off the look of glamorous and dashing Korean makeup. It helps to define and emphasize your eyes, making them more enticing and attractive.
Mascara helps to add volume to your lashes as well as length, which gives the appearance of your eyes being more extensive and more defined.
This makeup style requires the use of cheek powder as an indispensable component. It helps to bring color and definition to your cheeks, creating a natural flush on your face.
Finishing powder helps bring color and definition to your whole face, creating shiny but not oily makeup.
Finally, you may get a seductive and beautiful appearance that oozes confidence and elegance by choosing a lipstick that suits your skin tone and the style you want to achieve and then applying it appropriately.
You must adhere to these straightforward pointers to create the same appearance as Choi Hye-Jeong and exude the same amount of confidence. Let her glitzy and rich sense of style motivate you to explore your style and try new things with your cosmetics and outfits.
Special: The Red Lipstick that Moon Dong-Eun gave Kang Hyun-Nam
Source: my.dailyvanity.com
One of the most memorable scenes in The Glory was when Moon Dong-Eun gifted Kang Hyun-Nam red lipstick. The scene in which Moon Dong-Eun gives the red lipstick to Kang Hyun-Nam was a decisive moment in the show. It was a defining moment for the character and showed her vulnerability. It also showed the depth of her feelings for Kang Hyun-Nam, the special woman who greatly helped her in this revenge journey.
The show did not reveal the exact brand and shade of the red lipsticks, which left the fans curious. Many viewers were interested in discovering the lipstick's brand and shade. The red lipsticks became quite popular among the show's fans, who were eager to learn more about them. But we got it here!
Dior Ultra Rouge Lipstick 999
Dior Ultra Rouge Lipstick in the shade 999 is a highly coveted and popular lipstick shade that has become a cult favorite. This highly pigmented red lipstick is an iconic shade, perfect for achieving the Glamour & Dashing Korean makeup style. The shade 999 is a classic red that complements a range of skin tones and is ideal for creating a sultry and glamorous look.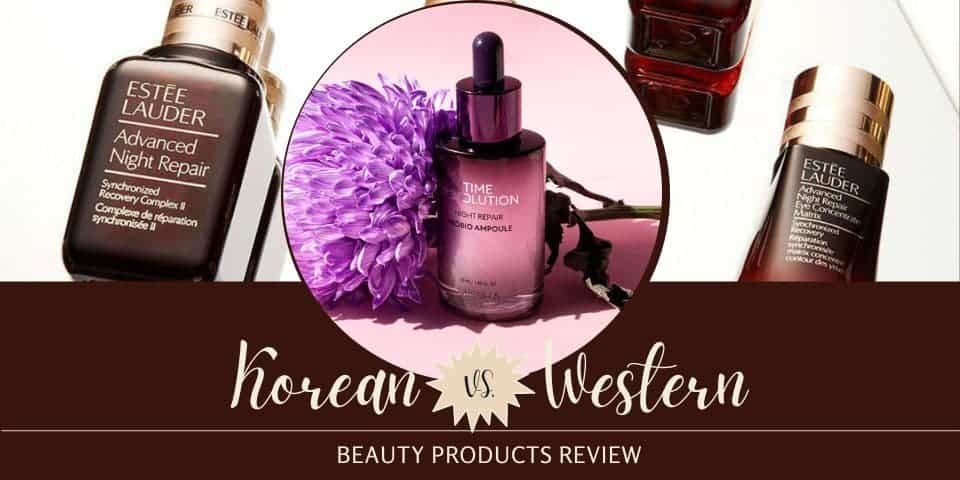 What sets this lipstick apart is its unique formula. The Dior Ultra Rouge Lipstick is a semi-matte lipstick that provides a bold, statement-making look that lasts all day. This is hydrating and nourishing, unlike traditional matte lipsticks that can leave your lips dry and uncomfortable. The formula is made with a unique combination of moisturizing oils that work together to make your lips feel smooth and supple even after hours of application.
Another option: 3CE Red Recipe Matte Lip Color
3CE Red Recipe Matte Lip Color is famous for achieving the Glamour & Dashing Korean makeup style. This lipstick is known for its long-lasting formula and unique matte finish, which provides a bold and statement-making look.
The unique matte finish of the 3CE Red Recipe Matte Lip Color provides a modern twist to classic lipstick, making it perfect for any occasion. It also has a long-lasting formula, which makes it ideal for long days or nights out. This is especially useful if you're attending an event where you want to avoid touch-ups.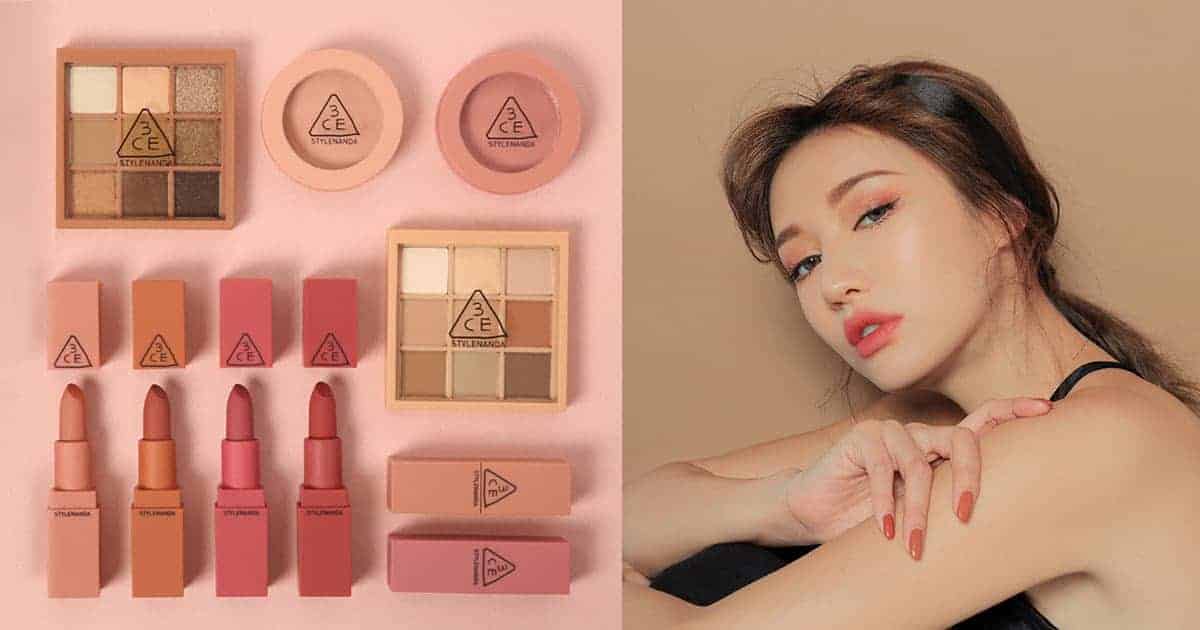 To achieve a flawless and radiant look, use this lipstick, and pair it with a full-coverage foundation that matches your skin tone. Use neutral eyeshadows and a thin line of eyeliner to create a sultry and glamorous look that complements the lipstick. The final touch would be to apply the 3CE Red Recipe Matte Lip Color to your lips and watch as it transforms your entire look.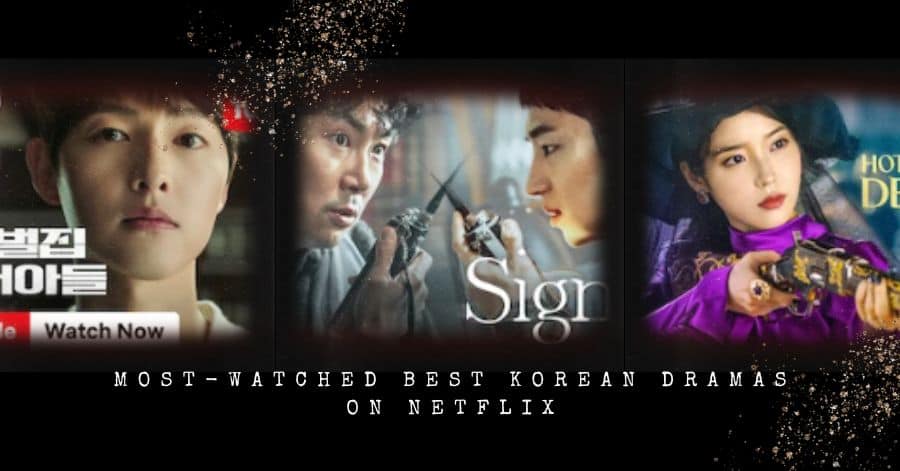 The Glory Makeup & Skincare Tutorial presents a variety of makeup styles that showcase the different personalities and preferences of its characters. Moon Dong-Eun's (Song Hye-Kyo) minimal and natural style highlights her reserved and severe nature. In contrast, Im Ji-Yeon's (Park Yeon-Jin) elegant and luxurious style showcases her sophistication and refinement. Kim Hi-Eo-Ra's (Lee Sa-Ra) carefree and creative style displays her artistic and free-spirited personality. In contrast, Cha Joo-Young's (Choi Hye-Jeong) glamourous and dashing style radiates confidence and sophistication. 
By exploring these different makeup styles and techniques, you can learn how to create unique looks that showcase your personalities and preferences!