Touch in Sol is different from your typical cosmetics brand; it comes from South Korea, the world's beauty capital. Their groundbreaking formulations, influenced by K-pop culture and the most cutting-edge trend, bring a little sunshine into everyday life (along with a hearty dose of Korean cool). Your beauty routine is guaranteed to benefit from the products offered at Touch in Sol, which range from forward-thinking skincare to daring makeup.
Read also:
Prep. for Korean makeup
It is crucial to have the proper skin basis for a flawless makeup look (see my posts on skincare for more information on this), and the ideal primer can quickly transform your "ordinary" makeup look into an "I'm ready for the red carpet" appearance in an instant!
It should be no surprise that a Korean firm produces this "red carpet ready" primer that I've found because K-beauty is consistently at the forefront of the industry.
Touch in Sol: The Brand's Main Idea
Touch in Sol is all about two things: fun and quality. This is why the packaging and names are so cute.
Adaptive is another essential part of the brand that tells us what we need to know: Touch in Sol and its founder Sean Lim is well aware of how quickly beauty can change. In South Korea, beauty is a severe business. 
Touch in Sol is a bridge between the traditional style of Korean Beauty and the fun, pop-inspired packaging from the United States. In 3 years, it has been the link between the great and fascinating spirit of K-Beauty, which is still slowly but steadily winning over the hearts of beauty addicts all over the world. Also, the western market, seems to be perfectly happy with the sassy names (like "No Poreblem") and bright colors that each product of the Touch in Sol family wears.
Best-sellers of Touch in Sol 
Pretty Filter Glassy Skin Balm Primer
The Most Effective Moisturizing Cream for Extremely Hydrated Skin
Amazon
Touch in Sol Pretty Filter Glassy Skin Balm Primer 1.05 oz. – Skin Smooth Moisturizing Primer before Makeup - Natural Glow Face Cream Moisturizer with Shea Butter and Rose Flower Water
as of May 21, 2023 4:25 am
This ultra-hydrating skin moisturizing cream will provide sensationally modeled textures that melt into your skin and give the perfect shine throughout the day. 
This Pretty Filter Glassy Skin Balm is a multi-tasking product that can be used as a moisturizer, a primer, and a glow generator. It will help to smooth and hydrate your skin while also giving it a refined appearance.
Source: Han Story
Benefits
Ultra-hydrating face balm: this primer makes your skin feel better while calming it down. 
Pore-reducing and wrinkle-fighting moisturizer: The formula of this primer face makeup tightens pores and gives dull and sagging skin a lifting effect. This makeup-boosting cream for the face helps to reduce wrinkles, fine lines, and rough skin texture, making the skin look smooth and even.
Changes the skin's texture and hydration barrier: The moisturizing ingredients in our anti-aging face primer for makeup make a moisture barrier that keeps water from leaving the skin. The hydrating moisturizer for the face doesn't have any alcohol in it, so it won't dry out your skin. It also helps keep the skin's texture and gently removes spots.
For all skin styles: This hydrating anti-aging foundation primer is made without art colors, parabens, or essential oils so that it can be used on any skin type. It's excellent for sensitive and irritated skin because it's vegan and light.
Key Ingredients
Damask Rose Water and Hyaluronic Acid: hydrate and nourish your skin.
How to use
Apply a little layer all over the face, neck, and chest as needed at the very end of your skincare routine to obtain a dewy and radiant appearance. At the last step of your daily skincare routine, apply evenly to the face as needed to achieve dewy and glowing skin.
No PoreBlem Primer
The Best Primer Makeup for Seamless Coverage
Amazon
TOUCH IN SOL No Pore Blem Primer 1.01 fl.oz - Pore Minimizing, Sebum and Shine Control - Pore Filler Blurring Primer Before Makeup – Hydrates & Smooths Skin – With Collagen and Green Tea Extracts
5 new from $15.49
Free shipping
as of May 21, 2023 4:25 am
Big pores, wrinkles, and uneven textures? No poreblem! This lightweight primer provides seamless coverage to smooth skin. It leaves it flawless and glowing, whether you're heading to the grocery store or the red carpet.
With green tea extracts that protect and energize skin, this primer is infused with Collagen to help maintain moisture and give you that perfect, dewy glow.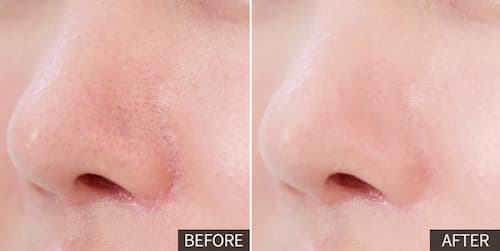 Benefits
Pore-minimizing and anti-wrinkle primer: The formula of this primer face makeup tightens pores and gives dull and sagging skin a lifting effect. This collagen-based makeup primer for the face helps to reduce the look of wrinkles, fine lines, and rough skin so that the skin looks smooth and even.
Smoothing and hydrating pore primer: Touch in Sol primer face makeup for oily skin hydrates the skin immediately and stops moisture loss by strengthening the moisture barrier. This pore filler primer will make your face look healthy while regulating oil production and controlling sebum from coming out.
Velvety skin before & after makeup: The light, non-sticky foundation primer will get the skin ready for makeup by reducing spots and blemishes and keeping the skin hydrated. This face primer makes pores look smaller and smooths out the skin so you can put on makeup like a pro at home.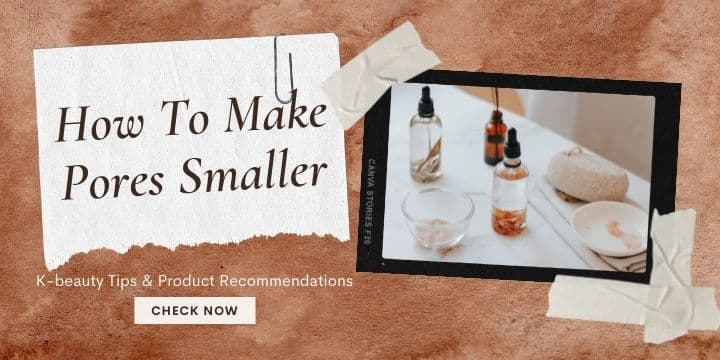 Key Ingredients
Green Tea Tree extracts and Soluble Collagen are two plant-based ingredients in Touch In Sol No PoreBlem Primer. These active ingredients in this hydrating primer help reduce wrinkles, pores, and uneven skin tone while energizing the skin to make makeup last longer.
How to use
After moisturizing the skin, as the last step before applying makeup, apply a layer of this Touch in Sol primer in an even layer all over the face. This will produce the most outstanding results.
Another thing to remember is that this face primer under foundation doesn't have any paraben, mineral oils, acrylamide, talc, or animal ingredients, so it's great for any skin type. Pump a small amount, spread it thinly over your whole face, and massage it.
Icy Sherbet Primer
A Priming Lotion for the Face That Instantly Calms and Smoothes
Amazon
TOUCH IN SOL Icy Sherbet Primer 1.05 fl.oz. - Hydrating Primer Face Makeup for Dry or Oily Skin - Silk Pore and Wrinkle Minimizer - Silicone and Oil Free Gel Formula with Cooling Effect
as of May 21, 2023 4:25 am
With the help of the Pretty Filter Icy Sherbet Primer, you can fix your appearance and keep them from overheating. This gel primer provides an immediate cooling effect that moisturizes the skin and prepares it for makeup.
In addition, the formulation of this face primer makeup does not contain any silicones or oils. It features a technology that captures water to help maintain the skin's natural moisture while leaving it feeling silky smooth.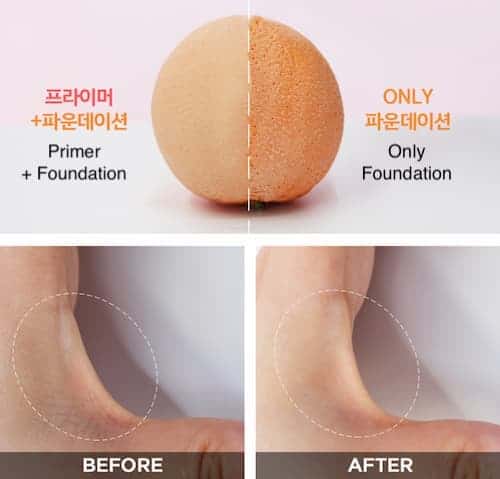 Benefits
Poreless, Even Skin – Do you struggle with uneven skin tone or huge pores? This K-Beauty makeup primer is formulated without silicone. It won't clog your pores while leaving your skin looking beautiful and luminous.
Whether at the office, running errands, or out with friends, your skin will benefit from the hydration provided by this primer, which helps repair dry or damaged skin, improve skin elasticity, and keep your makeup all day long fresh.
Reduce the appearance of wrinkled lines and pores: This pore-blurring primer covers imperfections and smooths out fine lines & pores for a flawless finish. The cooling product feels fantastic on the face and sinks in quickly.
Key ingredients
The antioxidants in plant extracts such as cocoa, peony flowers, and cherry blossoms help protect and cure skin damage and make you love this silicone-free formula.
How to use
Applying this moisturizing primer is a breeze; all you need is a little coat to create a smooth surface and maintain your makeup in place after cleansing and toning.
Note
The primer should be applied before the foundation to reduce the appearance of pores and level out skin texture. By lowering the temperature of your skin and adding moisture, Icy Sherbet Primer prepares it to receive makeup flawlessly.
Pretty Filter Perfect Finish Foundation
Foundation for full coverage and All-day-wear
Amazon
TOUCH IN SOL Pretty Filter Perfect Finish Foundation for Flawless, Natural Look - Lightweight and Full-Coverage Matte Base for All Skin Types - Face Makeup with Natural Ingredients, 1.18 fl.oz. (#1 Light)
as of May 21, 2023 4:25 am
The Pretty Filter Perfect Finish Foundation provides full coverage and can be worn for the entire day. This matte foundation creates an effect on the face similar to that of an airbrush, resulting in a perfectly smooth base for makeup. 
Touch in Sol's liquid composition applies easily for buildable coverage. It is lightweight for a comfortable finish that feels like your skin. The combination of these two characteristics makes it glide on with ease.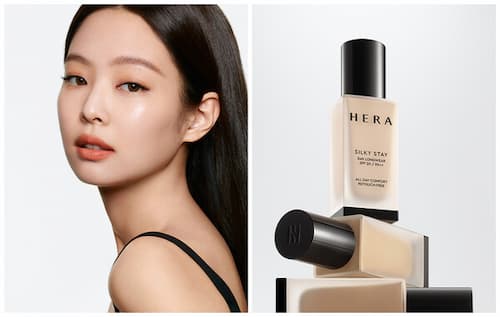 Benefits
Flawless & dreamy canvas: Despite its lightweight nature, the matte foundation offers complete coverage, blends in effortlessly, and seems to be your natural skin tone. The makeup foundation can hide various flaws, including lines, scars, hyperpigmentation, and dark spots. 
It provides long-lasting hydration and aids in repairing the skin's protective barrier, resulting in a smoother, more even skin tone and a more vibrant appearance.
Smoke-free end to your day: The airbrush effect of the liquid composition ensures a flawless, long-lasting, and undetectable finish all day long. Base makeup can now feel as natural as your skin, thanks to the setting powder in the foundation. Easy application, buildability, and blending are all made possible by the formula's breathable, non-cakey nature.
For use on all skin types, including the most sensitive.
Key Ingredients
This is a hydrating solution infused with Paeonia albiflora flower extract, calendula officinalis flower extract, and sodium hyaluronate, which provides smooth, uniform coverage that makes blemishes disappear instantaneously while also improving the skin's condition over time. This cosmetics foundation turns liquid after application and dries to a matte, uniform finish.
How to use
Apply foundation by dabbing a little amount onto the center of your face and patting it outwards several times until it has completely covered any blemishes and left you with gorgeous skin.
Use it on its own for a natural glow, or apply it before your makeup for a smooth canvas.
Use this base with Pretty Filter Icy Sherbet Primer to prep your skin for makeup application.
All-in-1 Beauty Aid Cream
The best face cream for Dry Skin
Amazon
Touch in Sol All in 1 Beauty Aid Cream 2.54 fl.oz. (75ml) - Rich Moisture & Nutrition Facial Cream, Ceramide & Centella Asiatica Extract Provide Skin Calming for Dry & Sensitive Skin
as of May 21, 2023 4:25 am
This All-in-one Beauty Aid Cream has been formulated with clinically-proven components known to be moisturizing. It may be used to nourish the skin. 
This Touch in Sol's face cream will promote firmness and keep your skin feeling and looking healthy while providing a moisture shield that features three separate barriers. It is ideal for people who have dry skin.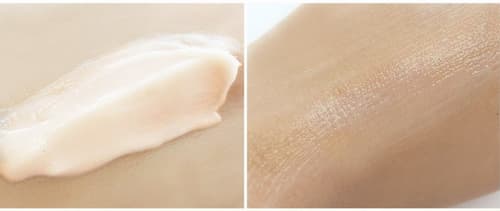 Benefits
A potent compound that nourishes and hydrates the skin while protecting it with three layers of protection for a subtle yet noticeable tightening effect.
The best primer for dry skin: This cream will prepare and preserve your skin while assisting you in achieving a flawless finish to your makeup application.
Formulation of a highly concentrated cream that is not oily, on application, you will notice the moisturizing and nourishing effects immediately.
Key ingredients
CERAMIDE and BIFIDA FERMENT LYSATE are two key ingredients that work together to provide you with profound and sustained sustenance you can see and feel.
SHEA BUTTER: Because of its high levels of naturally occurring vitamins and fatty acids, shea butter is extraordinarily emollient and nutritious for the skin.
How to use
Every morning and night, tap the skin lightly to help the skinny layer of the product penetrate. Suitable for all skin types but particularly good for dry and sensitive skin.
Touch in Sol Brand Story
This is a relatively young Korean makeup and skincare business founded to provide high-quality, innovative products at prices that are accessible to a broader audience.
Touch in Sol is now distributed across various online stores like ASOS, Cult Beauty, and Feel Unique. It is the Korean brand that is growing in popularity the most in the United States and is the brand that is expanding the fastest in Australia. Let's get to know this K-beauty brand!
Touch in Sol: Beauty-made Brighter!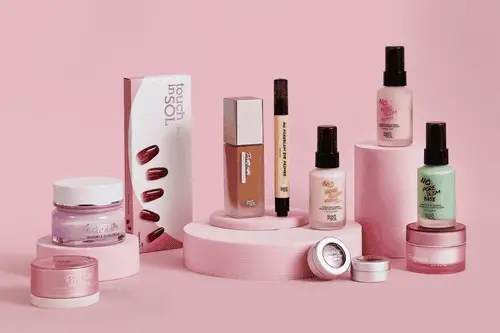 Source: @touchinsolus
We wanted the same classic, polished, simple beauty brands at the office. We wanted something bright and fun, with names like "No Poreblem" and "Pretty Filter" that would stand out (which is quite the reassuring name for a primer). 
Touch in Sol – a newborn K-Beauty brand made in South Korea and is quickly winning the hearts of beauty addicts worldwide, does fun better than anyone else. It answers the prayers of people tired of doing the same makeup routine daily. 
However, Touch in Sol is a brand that takes itself with a grain of salt. This brand has everything you need if you want fun, bubbly, and catchy products.
Pills of History – Touch in Sol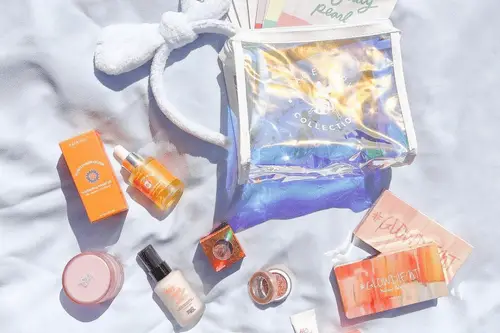 Source: @touchinsolus
Sean Lim, a creative and inventive person who is "obsessed with music, movies, fashion, food, and technology," started the company in Seoul, South Korea. But you'll be disappointed if you look for extended interviews that he's given: Even though Touch in Sol's website says little about Sean Lim, he is a man of few words. 
But this founder is a perfectionist. Even though he has started and grown four other brands he closely follows, Kim still insists on testing and trying each Touch in Sol product himself. Touch in Sol has grown from a small South Korean brand to a K-Beauty tycoon in three years, thanks to its leader's unwavering dedication, advanced formulas, and beautiful packaging. Sephora US, Sephora Australia, and Cult Beauty are all head over heels for the cheeky, pop Korean brand!
Final thought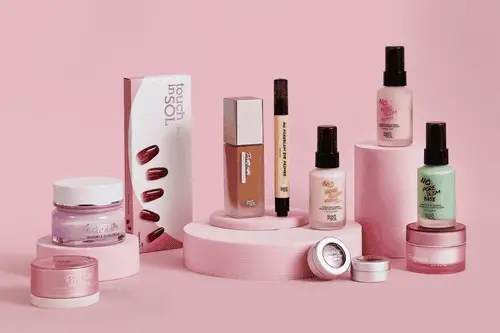 Source: @touchinsolus
Products that are always interesting, permanently original, and yet useful infuse fun and function into your routine in a way that can't be defeated. You should never let yourself become mundane, and neither should beauty!
The company's founder, Sean K. Lim, keeps a close watch on the revolutionary ingredients and concepts that could be the next step for Touch In Sol and the beauty industry. This helps to ensure that the brand remains at the vanguard of beauty industry advancements.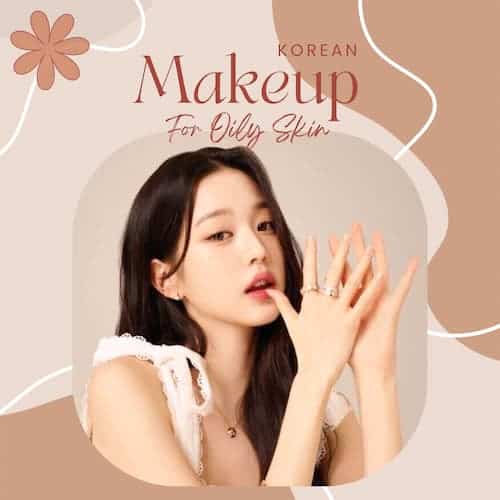 The movement of Sean and Touch in Sol is at the pace of beauty. As a side point, but you absolutely must know… From cleansers to concealers, moisturizers to mascaras, Sean is very hands-on. He insists on trying every single product to test for texture, shade, delivery, and quality. 
Touch In Sol is a nice change of pace for product junkies who shy away from severe companies and expenditures. This brand creates profound beauty but refuses to take itself too seriously. This indicates that the brand concentrates on producing exciting and economical things designed for girls constantly on the move. The company has manufactured a wide range of products, from skincare to cosmetics; these products all contain natural and botanical components. Thus you won't find anything on the restricted ingredient list in these products.
Discover the Secrets of Korean Beauty by trying their best-sellers now!