Skin conditions are prevalent in today's polluted world. It increases the risk of aging in the delicate areas around your eyes. The thin skin around your eyes also develops fine lines, dark circles, and puffiness. Here's where using an eye cream becomes essential. Your ender eyes can be nourished and supple using an eye cream with the proper ingredients. However, with so many eye creams on the market, picking the right one for your needs can take time and effort. We've compiled a list of essential ingredients for holy grail eye cream and the best Korean eye creams to add to your routine.
Read also:
Why we should use eye cream
Taking care of your under eyes is an excellent place to start if you're worried about premature aging. Since the skin in this area is so thin, aging symptoms frequently appear here first. It typically refers to problems like wrinkles, sagging, and dark circles. Consider applying an eye cream to maintain the strength and health of this skin. Thus, eye creams can tighten and moisturize the skin while treating common skin issues, depending on the formula.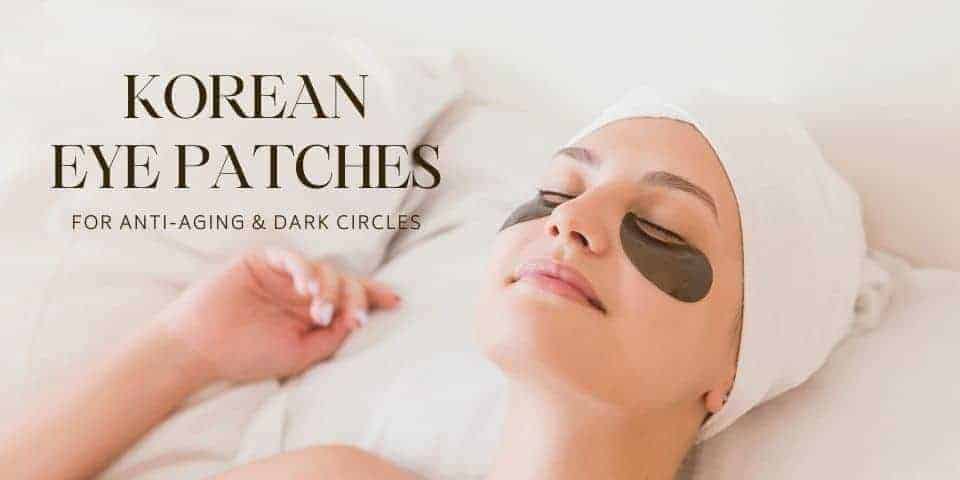 Advantages of using eye cream
As we age, our skin naturally becomes drier. The area around our eyes will show the first indications of aging because it is more sensitive and thinner than the rest of our faces. Increased water retention by higher cortisol levels might result in puffiness and dark circles under the eyes.
Eye cream keeps the area moisturized and less susceptible to early aging.
Once fine lines and wrinkles start forming, it will be impossible to remove them. However, eye cream considerably reduces how noticeable they are.
Your tired eyes can find relief from eye lotions, particularly those with calming and cooling elements.
Compared to your typical moisturizers, eye creams have milder compositions. It prevents irritation of the sensitive skin around the eyes.
Antioxidants, vitamins, and peptides found in eye creams help reduce lines. Additionally, they make you appear more vibrant and young.
Maintaining the area's moisture also stops those fine lines and wrinkles from getting worse or more noticeable.
You can minimize wrinkles and fine lines on your eyes with an efficient eye cream. Your under-eye region might look fuller by using other eye creams.
Makeup will accentuate your fine lines and wrinkles rather than cover them up. To completely cover dark circles, you must apply extra makeup layers. However, creating a smooth surface on which your makeup items may quickly blend in will be simpler if you use an eye cream. Not only will your makeup application improve, but it will also be more cost-effective because you'll use less makeup over time.
Best Korean eye cream for dark circles
Advanced Snail Peptide Eye Cream
Review
As someone with dry skin, I'm more prone to developing wrinkles, which is why I make sure to use eye cream every day. When it comes to snail mucin products, I was a bit worried about potential stickiness. However, I was pleasantly surprised to find that the eye cream I tried from Cosrx was quickly absorbed and caused no discomfort. It has a slightly watery texture that reminds me of moisturizing cream, and it provides long-lasting hydration. Plus, I've noticed that it's helped brighten the dark circles around my eyes with continued use. Unlike many other heavy, balm-type eye creams, Cosrx's eye cream feels more like a moisturizing serum, making it perfect to use in the morning before applying makeup. I've also noticed it's been effective in terms of brightening my skin, improving elasticity, and reducing fine wrinkles. All in all, I'm extremely satisfied with this eye cream.
Skin Benefits
This anti-aging cream features Snail Secretion Filtrate as its main ingredient, which is widely recognized for its ability to nourish the skin and improve the appearance of wrinkles. The formula also includes five different peptides and niacinamides that work together to enhance skin elasticity and promote a brighter, more even complexion. In addition to these powerful ingredients, the cream contains skin-strengthening compounds such as Betaine and Allantoin, which work to smooth the skin's texture and prevent signs of aging. If you're looking for a cream that provides comprehensive anti-aging benefits, this one is definitely worth considering.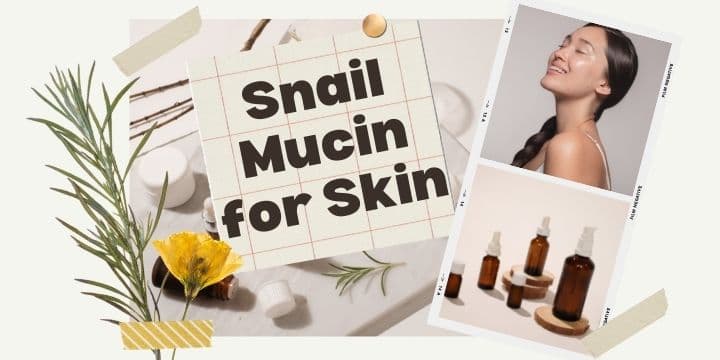 Key ingredients
Advanced Snail Peptide Eye Cream contains peptides, niacinamide, and snail secretion filtrate (72%) to hydrate, moisturize, and brighten the eye region and lessen the appearance of fine wrinkles. It is stuffed full of potent hydrating ingredients. Among these are hyaluronic acid, niacinamide, five peptides, panthenol, and sunflower seed oil. With its combined advantages, this eye cream is an anti-aging remedy in your 30s and a preventive treatment in your 20s.
Price comparison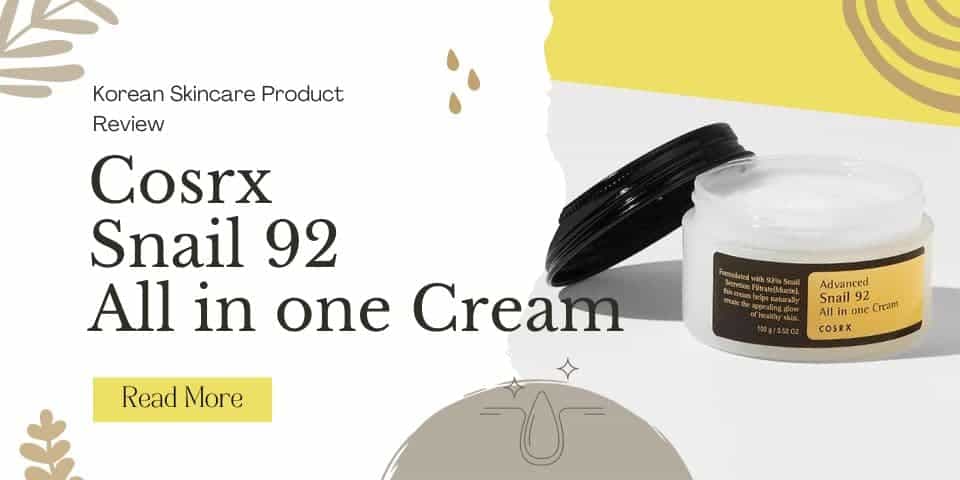 Benton Fermentation Eye Cream
Review
This eye cream is a versatile product that can also be applied all over the face. I appreciate that it doesn't leave any residue on the skin, making it easy to use everyday and ideal for under-makeup application. The absence of harmful ingredients means that it's gentle and non-irritating, and I haven't experienced any issues while using it. The fermented filtrate in the formula has a natural exfoliating effect that helps to smooth and brighten the skin, making it a great preventative measure for overall skin improvement. While it may not provide a dramatic reduction in wrinkles, I've noticed that my skin texture has improved significantly over time. Overall, this eye cream is a solid addition to any skincare routine, particularly if you're looking for a gentle, effective product for everyday use.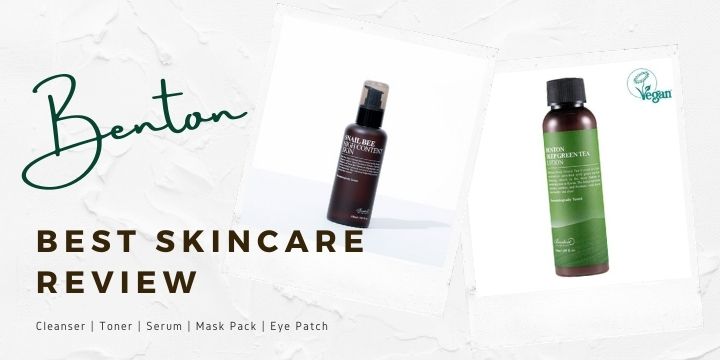 Skin Benefits
This product is packed with powerful ingredients to help improve the overall health and appearance of the skin. Galactomyces, which is rich in vitamins and minerals, helps to brighten dull skin tone and promote a clearer complexion. Bifida provides essential moisture and nutrition to keep the skin supple and healthy, while also boosting skin immunity by supplying vital nutrients and oxygen. Ceramide NP is a skin-friendly ingredient that protects against external environmental stressors and helps to retain moisture for a healthy, strong skin barrier.
In addition to these beneficial ingredients, the formula also contains adenosine, which is a functional ingredient known for its wrinkle-improving properties. The combination of fermented ingredients and ceramide NP ensures that the skin is nourished and hydrated from the inside out, resulting in a brighter, more radiant complexion. This product can be used not only around the eyes but also on areas that need wrinkle improvements, such as the nasolabial fold and neckline. With regular use, it provides excellent moisturizing, elasticity, and oil-water balance, resulting in smoother, more youthful-looking skin.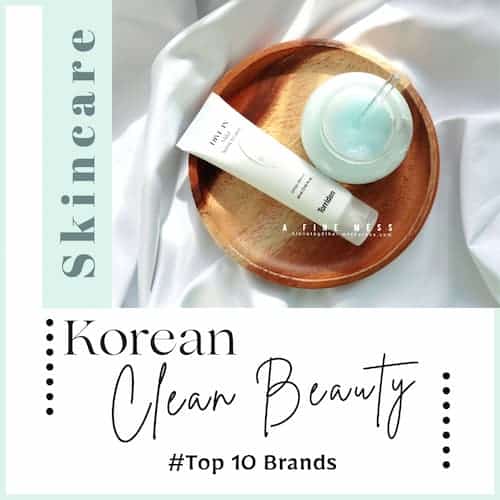 Key ingredients
Anti-aging: Adenosine, Oligo peptide-1
Brightening: Bifida Ferment Lysate, Glacatomyces ferment filtrate
Soothing: Aloe Barbadensis Leaf Extract, Allantoin, Panthenol, Beta-Glucan
Hydrating: Sodium Hyaluronate, Arginine
This eye cream is designed to target both elasticity and whitening concerns. It contains Bifida Ferment Lysate and Galactomyces Ferment Filtrate, which are also used in Estee Lauder's popular ampoule, to provide effective results. The cream is also infused with Beta-Glucan and Sodium Hyaluronate to deliver deep hydration to the skin, and Allantoin and Panthenol to strengthen the skin barrier. However, it is important to note that some people with sensitive skin may experience irritation with fermented ingredients, so a patch test is recommended before use.
Price comparison
Isntree TW-REAL Eye Cream Korean Eye Cream
Isntree's TW-Real Eye Cream targets wrinkles and tone simultaneously. Since Bifida is so rich in amino acids, lactic acid, and other skin-healthy elements, the combination of 61% Bifida Ferment Lysate and Ceramide helps to strengthen and smooth the skin barrier around your eyes. The skin's elasticity is stimulated by adenosine and four distinct peptides, making it more supple, healthy, and easily resistant to external assaults. Astaxanthin, a potent antioxidant, is added for a vitamin boost, and carrot seed extract increases the cream's anti-aging effects. While mango seed butter and avocado oil help to keep your eyes moisturized and plump, niacinamide helps to brighten the eye area and provide a more even skin tone.
Best Korean eye cream for sensitive skin
PURITO Centella Unscented Serum
Review
As someone in their early 30s, I wasn't sure if this product would be effective for wrinkle improvement since I don't have noticeable wrinkles yet. However, I was pleased to discover that it's excellent for promoting skin elasticity thanks to its anti-aging ingredients such as peptide complex and adenosine. I've also noticed that my skin has become more sensitive to external environmental factors like UV rays and makeup, but the Centella Asiatica Extract in this product has helped to calm my skin down. The mild ingredients used in the product don't irritate my skin, and they provide much-needed moisture and nutrition, leaving my skin feeling healthy and looking radiant. If you're looking for a gentle yet effective way to boost your skin's elasticity and overall health, this product is definitely worth considering.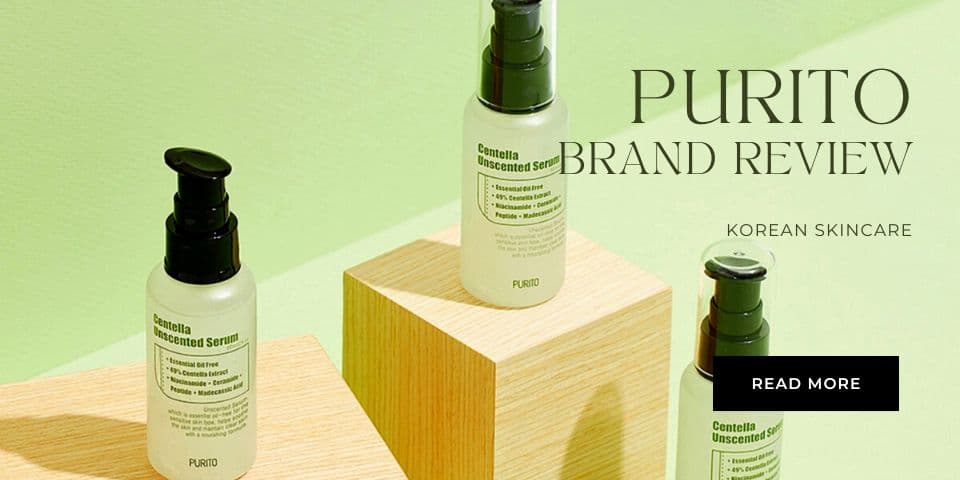 If you're on the hunt for a moisturizing serum that won't cause irritation for your dry, sensitive skin, you might want to check out Purito, a clean beauty brand. Their gel-type serum has almost no scent and doesn't flow like a toner. After using it for over a week, I noticed that my skin felt much less tight, and the dryness around my mouth had significantly improved. I also appreciated that the serum helped manage my concerns about skin elasticity and whitening all at once. Plus, my skin looked more lively and radiant after applying it. If you're looking for a hydrating, not only for eye cream, all-in-one serum, this one is definitely worth trying.
Key ingredients
Anti-aging: Adenosine, 4 types of Peptides
Brightening: Niacinamide, Licorice Root Extract
Hydrating: Arginine, Sodium Hyaluronate, Ceramide NP
Soothing:  Panthenol, Centella Asiatica Extract, Green Tea Extract
This all-in-one serum is a great option if you're looking for a product that can help with fine lines and wrinkles. The formula contains adenosine, which is known for its anti-aging properties, and four different peptide ingredients that work together to promote skin elasticity. The serum also features Niacinamide and Licorice Root Extract, which can help with whitening and the reduction of brown spots such as freckles. As a bonus, the serum is hydrating thanks to ingredients like Arginine and Sodium Hyaluronate, and it also contains soothing compounds such as Cica and Green Tea Leaf Extract. If you're looking for a multi-functional serum that can help with a variety of skin concerns, this product is definitely worth considering.
Price comparison
Etude House Moistful Collagen Enriched Eye Cream
If you're on the hunt for an eye cream that packs a punch, look no further than the Etude House Moistful Collagen Enriched Eye Cream. As the name suggests, this cream is enriched with collagen, which is known for its skin-plumping benefits. But this eye cream doesn't just stop at collagen – it's also loaded with other skin-loving ingredients, such as baobab oil, which is rich in antioxidants, and shea butter, which is ultra-moisturizing.
One of the standout features of this eye cream is how easily it absorbs into the skin. Unlike some other eye creams that can leave a heavy or greasy residue, this one melts right into the delicate skin around your eyes, leaving them feeling smooth and refreshed. And if you're worried about using this cream under makeup, don't be – it's lightweight and doesn't slip or slide, making it the perfect base for your concealer or foundation.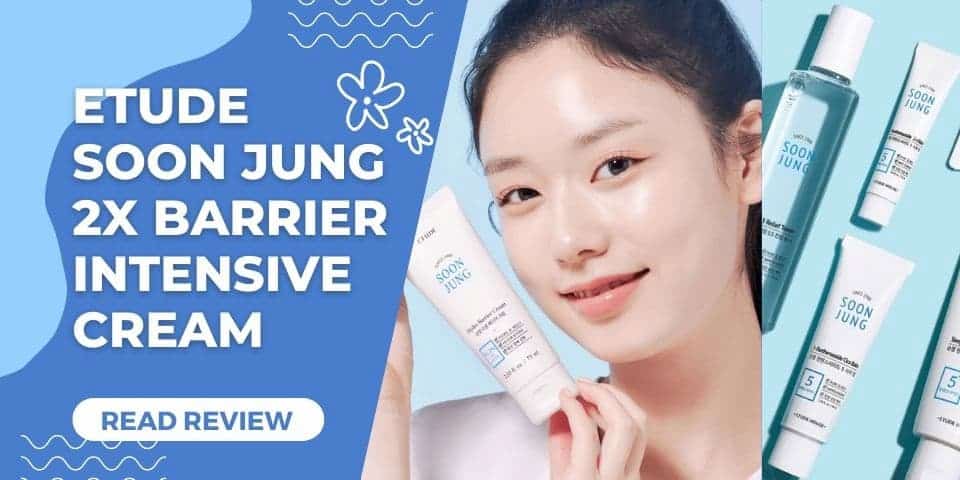 Review
But what about the results, you ask? Well, I found a noticeable difference in the appearance of fine lines and wrinkles on my under bag. It's not a miracle worker, but with consistent use, you can expect to see brighter, smoother, and more youthful-looking eyes.
Overall, if you're in the market for a high-quality, affordable eye cream that's loaded with beneficial ingredients, the Etude House Moistful Collagen Enriched Eye Cream is definitely worth a try.
Laneige Perfect Renew Eye Cream
Laneige Perfect Renew Eye Cream restores the damage, minimizes wrinkles, and hydrates the sensitive eye area. The cream keeps your skin looking young by hydrating it with ceramide water and revitalizing it with the proprietary Skin Rebirth technology. This eye cream has a smooth, creamy feel. It is simple to apply and will immediately absorb around the eyes. There is no sticky residue, and it has a lovely, energizing, flowery scent.
Best Korean eye cream for anti-aging
Sulwhasoo Concentrated Ginseng Renewing Eye Cream EX
This is the Sulwhasoo's top-selling item and one of Korea's most well-known anti-aging creams. The Sulwhasoo Concentrated Ginseng Renewing Cream also contains a blend of natural herbal ingredients, including milkvetch root extract, white mulberry extract, and pomegranate extract. These ingredients work together to improve the skin's texture and overall appearance. The cream is rich and nourishing, yet it absorbs well into the skin without leaving a greasy residue. It is suitable for all skin types, including those with dry and sensitive skin. With regular use, it can help to improve the skin's elasticity and firmness, as well as reduce the appearance of fine lines and wrinkles. However, it is a high-end product with a relatively high price point.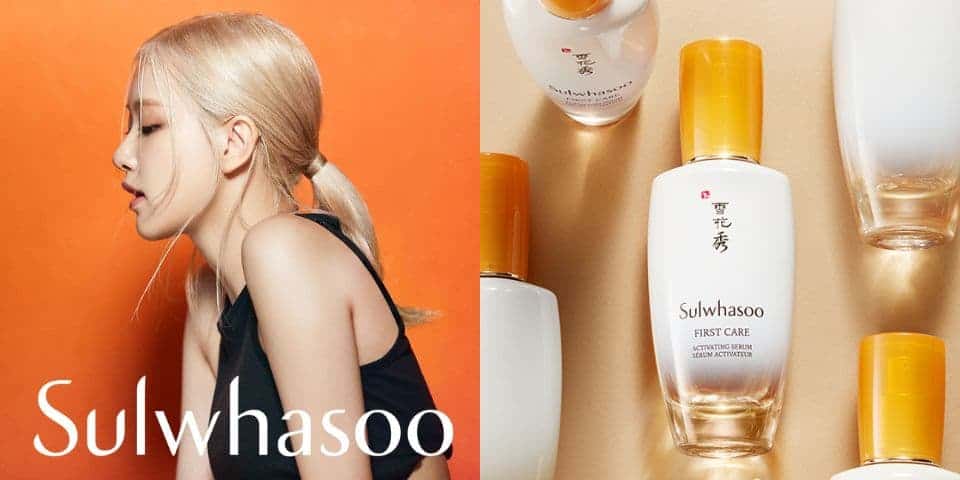 Rich in Compound K, a priceless anti-aging ingredient extracted from the roots of processed red ginseng, and Ginsenoside Re, the essence of ginseng vitality found in flowers, this product can revitalize and protect the skin around the eyes. It also gives skin a firmer appearance while forming a protective layer for double anti-aging care. Moreover, it reduces the visibility of wrinkles, fine lines, and dryness. To smooth and hydrate, gently tap one pump around the orbital bone and beneath each eye.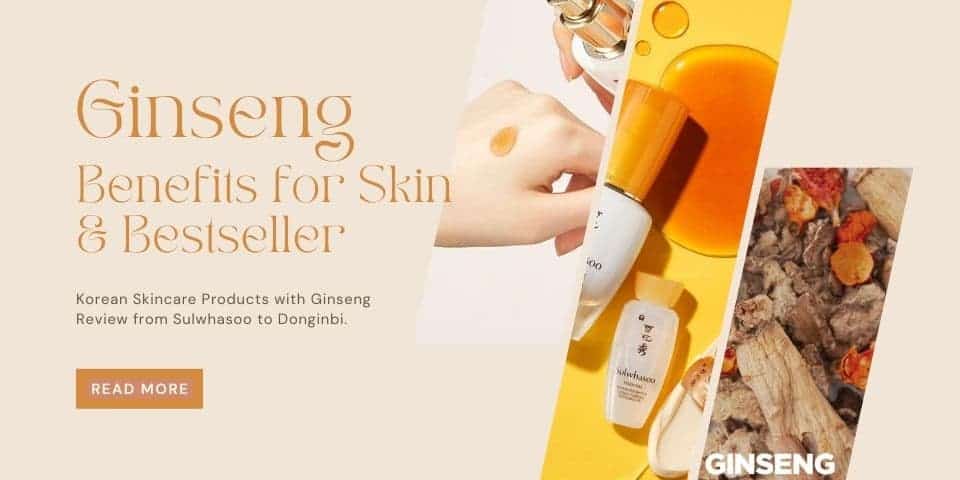 AHC Essential Real Eye Cream For Face
Welcome to my review of the AHC Essential Real Eye Cream For Face! This is one of the most popular Korean skincare products, and for good reason.
First of all, the name might sound a bit strange. Eye cream for face? Yes, that's right! This eye cream is not just for your eye area, but it can also be used on your entire face for a complete anti-aging treatment.
The cream is formulated with a blend of peptides, collagen, and hyaluronic acid, which work together to improve skin elasticity, moisturize, and provide anti-aging benefits. It also contains niacinamide, which helps to brighten the skin and even out your complexion.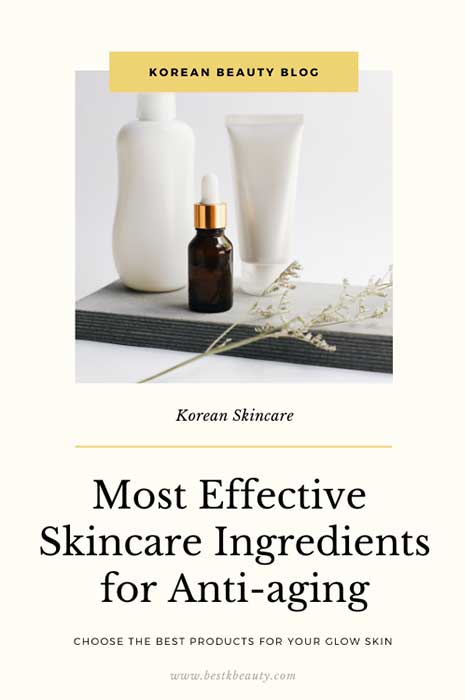 Review
I was impressed with the texture of this cream. It's lightweight and absorbs quickly, which is important when you're using it all over your face. It doesn't leave any sticky or greasy feeling behind, and it has a subtle, pleasant scent.
One thing to note is that this product does contain some fragrance and alcohol, so if you have extremely sensitive skin, it might not be the best choice for you. However, I didn't experience any negative reactions and I have somewhat sensitive skin.
Overall, I think the AHC Essential Real Eye Cream For Face is an excellent choice for anyone who wants a multi-purpose product that can provide anti-aging benefits and keep their skin hydrated and bright. It's also reasonably priced compared to some other high-end Korean skincare brands, so it's definitely worth trying out!
MISSHA Time Revolution Night Repair Probio Ampoule
If you're looking for a highly effective anti-aging skincare product, Missha Time Revolution Night Repair Probio Ampoule is definitely worth considering. This ampoule is one of Missha's best-selling products and is often compared to Estee Lauder's Night Repair($115). It has a dual function, with Niacinamide being the primary ingredient used for whitening and Adenosine for wrinkle prevention. The name "Probio" indicates that Bifida Ferment Lysate and Lactobacillus fermented extracts have been added to promote skin elasticity, strengthen the skin barrier, and provide long-lasting moisture. These fermenting ingredients are also used in many of Estee Lauder's skincare products.
Review
The ampoule has a thin liquid consistency, so it's recommended to use a pipette to drop 2-3 drops for better skin absorption. In addition, natural Sugar cane is added to this ampoule as a brightening and natural exfoliating ingredient, resulting in even skin tone and a glowing complexion in the morning. However, it's important to note that some skin types may not be compatible with fermented extracts, so it's best to test the product before using it for the first time.
Key Ingredients
Brightening: Niacinamide, Lactobacillus Ferment, Bifida Ferment Lysate
Anti-aging: Adenosine
Rejuvenating: Ceramide NP, Cholesterol, Squalene
Price comparison
Missha Geum Sul Vitalizing Eye Cream
Missha Geum Sul Vitalizing Eye Cream is effective in moisturizing the skin. A combination of efficient humectants and emollients is present in the formulation. These two are necessary for enhancing skin hydration and promoting a healthy skin barrier. The ingredients like arginine, glycerin, hydrolyzed hyaluronic acid, dimethicone, and more attract water molecules to the top layer of the skin, keeping it hydrated for a longer time. Peptides are another ingredient that aid in forming collagen wound healing and act as natural antibiotics. It undoubtedly contributes to the skin's hydration and, at the very least, aid in drawing water to the skin.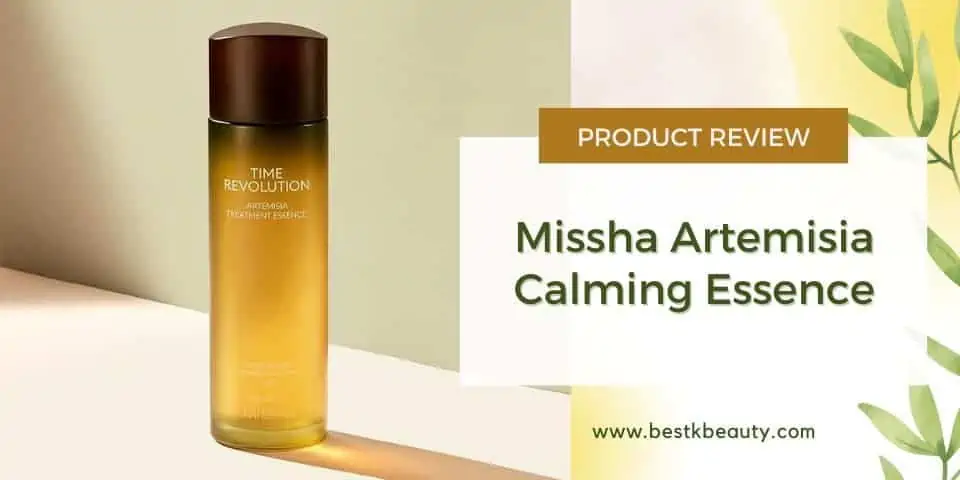 Mizon Collagen Power Firming Enriched Cream
As we age, it's important to find a good anti-aging cream to keep our skin looking youthful. That's where Mizon Collagen Power Firming Enriched Cream comes in. This rich cream is packed with anti-aging ingredients like peptides and collagen, which help to improve skin elasticity, and adenosine, which brightens the skin.
The delicate skin around our eyes needs extra hydration to help prevent wrinkles, which is why this cream is a great option. It contains hydrating ingredients like Hyaluronic acid, Argan oil, Olive oil, and Shea butter, which work together to keep the eye area moisturized and plump.
However, it's important to note that Shea butter can be comedogenic for some people, so if you're prone to breakouts or have sensitive skin, you might want to patch test first. Additionally, Phenoxyethanol, a preservative, is included in a small amount, but it shouldn't be a major concern for most users.
Overall, this Korean eye cream is a great choice for those looking for effective anti-aging ingredients at an affordable price point.
Best Korean eye cream for puffiness
Innisfree Perfect 9 Repair Eye Cream
This comprehensive anti-aging eye lotion in the form of a balm provides thorough care to regenerate the skin around the eyes. It consists of nine Jeju elements, including mugwort, sparassis crispa, and the Ganoderma Lucidum (mushroom) mushroom. It improves wrinkles, skin elasticity, and skin texture while having a brightening impact by providing intensive care and moisture deep into the skin.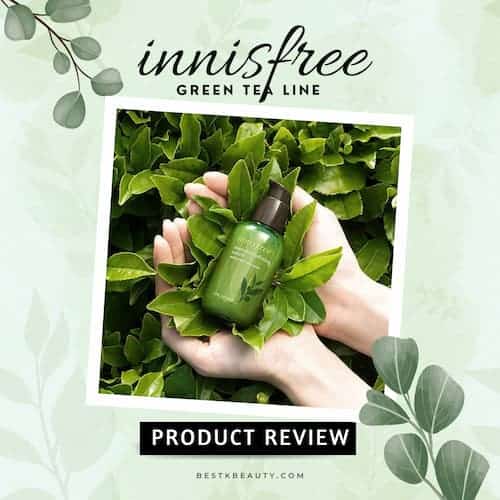 Pyunkang Yul Black Tea Time Reverse Eye Cream
The star ingredient in Pyunkang Yul Black Tea Time Reverse Eye Cream is fermented black tea, or Kombucha extract, which helps reduce puffiness. This cream also provides additional moisture and revitalizes the skin when combined with a variety of potent anti-agers, such as peptides, Centella asiatica extract, shea butter, and hyaluronic acid. Your future self will undoubtedly appreciate this addition to your skincare collection.
Klairs Fundamental Nourishing Eye Butter
The sunflower seed oil protects the thin skin around your eyes in this Klairs Fundamental Nourishing Eye Butter, which is also rich in vitamins A and E. Peptides (Acetyl Hexapeptide-8, Copper Tripeptide-1, Oligopeptide-29, and Oligopeptide-32) are also included to reduce the appearance of fine wrinkles. Everyone can use it, even those concerned about their milium, because of the product's swiftly absorbing, butter-like texture. We also suggest it to people with oily skin types and those sensitive to extremely thick eye creams because it is rich enough without being greasy.
How to apply eye cream?
It's crucial to apply eye cream correctly. It will safeguard the area and guarantee that your skin absorbs all its advantages.
Put your ring finger to use. Your weakest finger will naturally have a delicate touch because that is what it is.
Small dots under your eyes should be gently tapped, beginning in the innermost corner and progressing outward. Carefully massage the skin around your eyes to increase circulation and lessen puffiness. Avoid applying cream too close to your lower eyelashes.
Refrain from pulling or rubbing. Allow the cream to absorb completely for 2 to 5 minutes.
Eye cream key ingredients
The innovative skincare product formulas of Korean skincare firms are well-known. Korean eye creams are no exception, with their mild yet potent compositions. Therefore, the list of the top Korean eye creams is guaranteed to include an eye treatment that suits your demands if you're seeking an eye cream to address these skin issues.
Peptides
Peptides encourage the creation of collagen, making them perfect for fine wrinkles and thinning skin. Promoting collagen synthesis by these amino acids will make your skin look younger and healthier. Additionally, you can eliminate eye wrinkles, fine lines, and more. Your sensitive under-eye area will seem more youthful and wrinkle-free with regular usage of eye cream.
Ceramides
Ceramides increase the skin's elasticity and tensile strength. It is crucial for healthy skin's appearance as well as functionality.
Vitamin C
Vitamin C, an antioxidant, has brightening and sun protection effects. It is a skin care powerhouse that can remove hyperpigmentation and delay aging symptoms like fine lines and wrinkles.
Niacinamide
This antioxidant has moisturizing and brightening properties. It might also lessen excessive sebum. By halting moisture loss from the skin into the environment, niacinamide can increase skin hydration.
Hyaluronic acid
If the region around your eyes is dry and lacks moisture, hyaluronic acid should be in your eye cream. It concentrates on moisturizing your skin. Your skin becomes more plump, firm, and smooth as a result.
Vitamin E
This vitamin has anti-aging and skin-moisturizing properties, making it an excellent substance for treating fine lines, wrinkles, and general rejuvenation. It is a tried-and-true beauty care product that hydrates skin, locks in moisture, and calms the region around your eyes. An eye lotion with vitamin E can significantly diminish under-eye circles and reduce wrinkles on the lower eyelids.
Vitamin K
This vitamin helps with inflammation, blood flow, and dark circles. Also, it reduces eyelid puffiness and lightens dark circles.
Caffeine
Caffeine reduces under-eye circles and puffiness. The technique to get rid of puffiness and under-eye bags is to use an eye cream with caffeine as its main ingredient. The substance improves microcirculation, which lessens skin discoloration. Caffeine's shrinking properties can help you eliminate puffy and baggy eyes.
Retinoids or Retinols
Retinoids or Reretinols can diminish the appearance of wrinkles, but they should only be applied at night. The active component can do many things, like lessen fine lines and wrinkles and boost collagen. The sensitive skin around your eyes is prone to wrinkles from smoking, pollution, and sun exposure. It can increase collagen formation, promote skin cell turnover, and lessen fine wrinkles. You will thus be able to enjoy supple, firm, and smooth skin that may even convince you to avoid concealers.
Chamomile
Use a chamomile-infused eye lotion to reduce inflammation. It quickens the process of cell and tissue renewal, minimizing the visibility of fine lines and restoring the young shine to the skin.
SPF
As with any other area of your face, the area around your eyes needs SPF protection. Your morning eye product must have SPF to avoid eye wrinkles and sun damage.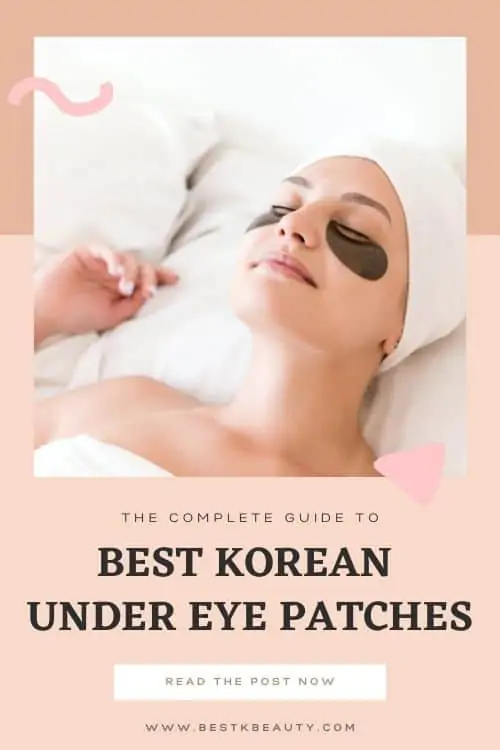 Tips for under-eye care
Your eyelids and the skin surrounding them are sensitive. It's the skin that is the thinnest on your body. It makes it susceptible to dryness, irritation, sun fading, environmental damage, and early aging indicators due to the gradual loss of elasticity and strength in our skin.
Be careful with the products you use around your eyes to safeguard this area. Make sure to take care of the skin around your eyes using skincare and makeup products designed for this area. Also, avoid coming too close to your eye; doing so could irritate and hurt it.
When applying eye cream, be gentle. Only a pea-sized amount is needed. Using too much product can irritate your eyes if it gets in them, so avoid doing so.
It is possible to use eye cream in the morning, the evening, or both. If you apply it in the morning, go for an SPF product to prevent sun damage and wrinkles. At night, use a rich, moisturizing formula.
Add a Korean eye cream to your skincare since it will help you care for your looks as you age. You can use an under-eye cream in your 20s to benefit from the results!