Routines and products should be customized for each person, much like skincare. It is necessary to replenish the moisture lost during the cleaning process. An excellent way to introduce products that can help with skin troubles is through Korean moisturizers. The fact that mainstays like Korean sunscreen, essences, and face masks are flying off the shelves worldwide shows how popular Korean skincare is with the beauty industry. Korean moisturizers are another equally well-liked product. With so many choices, we've curated a guide to help you choose which moisturizer is good for your skin type.
Read also:
How to choose the right moisturizer for your skin type
When choosing a moisturizer, always consider your skin type, current skin condition, and the season. Make sure to pick a cream high in nutrients if you have dry skin and purchase one with a gel base if you have oily skin. It's because using a moisturizer containing a component that blocks pores could cause more breakouts.
Regarding the various skin types, there is a product that will work for your skin. It's all about timing and constantly testing new goods. You'll eventually locate one that suits your needs.
Everyone's skin requires moisture, whether dry, oily, or sensitive. Lotions and creams that moisturize the skin also shield it from toxins and environmental stressors.
I recommend you check the ingredient label before purchasing for your purposes.👇🏻
For hydrating: Sodium Hyaluronate, Hyaluronic Acid, Betaine, Arginine, Glycerin
For soothing: Centella Asiatica Extract, Green Tea Extract, Squalane, Panthenol, Allantoin, Beta-Glucan
For brightening: Niacinamide, Ascorbic Acid, Ferment Filtrate, Licorice Root Extract
For anti-aging: Adenosine, Retinol, Peptide, Hydroxydecyl Ubiquinone
For rejuvenating: Ceramides, Cholesterol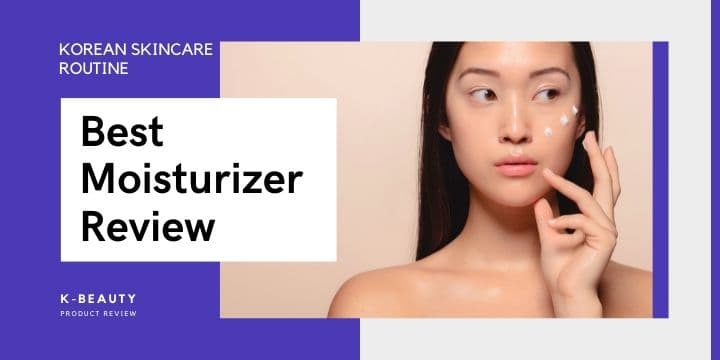 top8 Korean moisturizers
Whether you want to achieve creamy skin with nourishing toner-moisturizer hybrids or jelly skin with a springy, bouncy texture, Korean skin care products are always at the forefront of innovation. These best-selling K-Beauty moisturizers function by hydrating and protecting the skin.
Seoul, South Korea, which sets the bar, is the heart of the K-Beauty universe. Korean skin care products are always at the cutting edge of innovation, whether you wish to achieve flawless skin with nourishing toner-moisturizer hybrids or glowy skin with a springy, bouncy texture. Let's dive into the best Korean moisturizers for each skin type!
Korean moisturizers for oily skin
It's crucial to pick a moisturizer that will work for your oily skin. Otherwise, you can get a product that irritates your skin, clogs your pores, and encourages acne outbreaks. Top choices for moisturizers include those with active chemicals that aid in controlling sebum, such as salicylic acid, glycolic acid, lactic acid, benzoyl peroxide, zinc, retinoids, and sulfur. One of the outstanding moisturizer ingredients for oily skin is hyaluronic acid. It may effectively maintain oil balancing and lock in moisture to prevent producing too much sebum.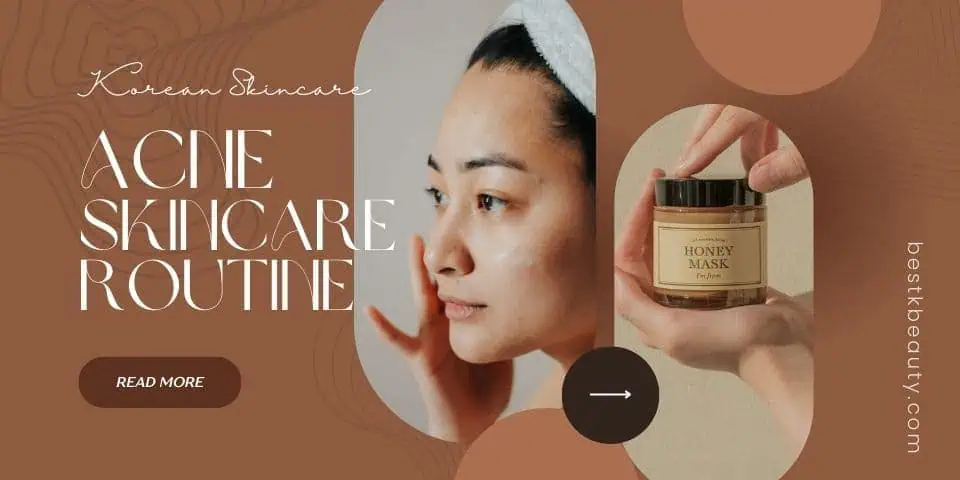 Think of texture
Lightweight gel-based or water-based moisturizers with oil-free formulas are better suited for oily skin than heavy cream and moisturizing gel/lotion. Rich cream can easily lead to closed pores and acne. To avoid pimples and blemishes, keep your oily skin clear and breathable.
Oil-free moisturizers have milder textures than cream. Without excessive grease, it can easily be absorbed. No additional load for skin that is oily, acne-prone, or blemish-prone. Some oil-free moisturizers feature a mattifying composition to maintain moisture while removing extra oil from your skin.
Good ingredients for oily skin
Dimethicone is a better option than petrolatum, which can block pores. In addition to imitating oils, dimethicone also makes skin feel dry but healthy after application. These substances stop the pore-clogging that causes breakouts of acne.
To summarize, some of the best moisturizer ingredients for oily skin are niacinamide, zinc, retinoids, salicylic acid, glycolic acid, lactic acid, benzoyl peroxide, Hyaluronic acid, and dimethicone.
What to avoid for oily skin
Alcohol-based moisturizers have the potential to dehydrate the skin, which leads to the accumulation of dead cells and a dull appearance. Attempting to dry oily skin can backfire because the buildup holds oil, causes breakouts, and encourages the skin to produce even more oil. Additionally, mineral oil, petroleum, and petrolatum should not be used in your moisturizer because they can suffocate oily skin and clog pores. Avoid using particularly moisturizing products such as vitamin E, lanolin, or natural oils.
Product recommendations for oily skin
Benton Aloe Propolis Soothing Gel
ShareASale
Benton Aloe Propolis Soothing Gel prevents inflammation and irritation. It is a gel moisturizer made of organic ingredients that calm, moisturize, and brighten the skin. Therefore, it is unsurprising that those with oily, acne-prone skin give the Benton Aloe Propolis Soothing Gel good marks.
Ingredients
The water-based moisturizer includes 80% Aloe leaf juice for hydrating the skin. Additionally, it contains propolis extract, which shields the skin from environmental aggressors and harm. Individuals with oily, acne-prone skin won't need to worry about breakouts or irritations because it doesn't include alcohol, fragrance, or essential oils.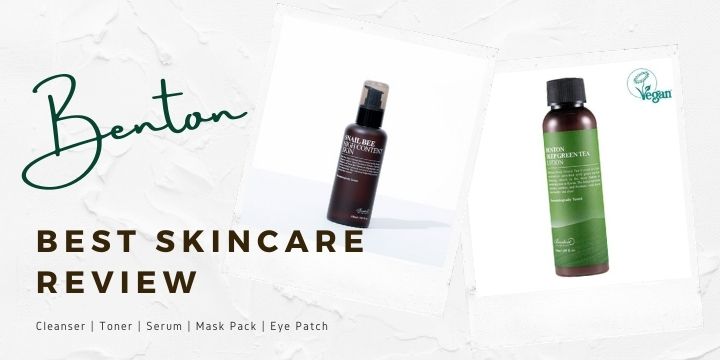 Benton Aloe Propolis Soothing Gel Review
When applied on the skin, the translucent gel has a thick consistency yet doesn't feel heavy. It feels cold and doesn't leave behind any residue. Given the high aloe content, this soothing gel is also excellent for sunburns or post-treatments. Aloe Vera leaf juice extract moisturizes and nourishes the skin, and propolis extract calms and guards against free radical damage. Also, Polysaccharides reinforce the skin barrier.
Compare prices
Cosrx Advanced Snail 92 All In One Cream
Amazon
I am always on the lookout for innovative products that deliver visible results. The Cosrx Snail Secretion Filtrate Cream is a must-try for those seeking a multi-tasking solution for their skin concerns. With a gel-like texture, this cream boasts 92% snail secretion filtrate, a powerful ingredient known for its calming and nourishing properties. Additionally, it features Adenosine for anti-aging benefits and Panthenol to reinforce the skin's natural barrier. Say goodbye to complicated routines and try this all-in-one moisturizer for a rejuvenated and radiant complexion.
Ingredients
This COSRX All-In-One Moisturizer is a perfect example of a multi-functional product that delivers results. This moisturizer contains the highly-regarded Snail Secretion Filtrate, known for its brightening and skin-regenerating properties, as well as Hyaluronic Acid and Betaine to hydrate and soothe the skin. The Allantoin ingredient adds an extra layer of comfort, while the inclusion of Adenosine makes this cream a standout option for those seeking anti-aging benefits. If you're searching for a one-stop solution for your skincare needs, look no further than the COSRX All-In-One Fusion Moisturizer.
Review
I recently tried the gel-like moisturizer from COSRX and was pleasantly surprised by its unique texture. During the winter season, I found it to be lacking in hydration for my dry skin. However, I believe it would be an ideal fit for those with oily skin, thanks to its high snail mucin content. Upon initial application, I noticed the texture was slightly sticky but absorbed quickly into my skin. Additionally, this moisturizer boasts a virtually scent-free formula, making it a perfect choice for those with a sensitivity to fragrance. Overall, I recommend using this moisturizer during the summer if you have oily skin.
Compare prices
I'm From Rice Cream
ShareASale
What's not to like about a multipurpose product that hydrates and brightens the skin? Given that it contains rice bran extract, which is high in ceramide, rice cream for the skin is an excellent choice for enhancing skin tone. In-house technology has been used to distill it and give it a unique treatment to restore the skin's tone and protect it from sun damage. The chemicals in rice cream tend to promote circulation and increase melanin synthesis, which reduces the damage caused by UV radiation and other stresses.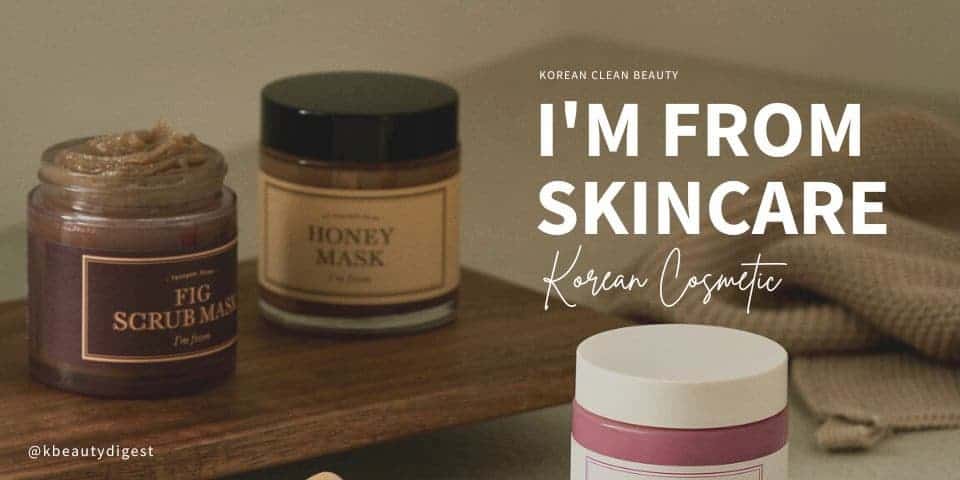 Key Ingredients
Rice bran helps regulate excessive sebum production and hydration since it is high in beauty minerals and vitamins B and E. It also indicates that oily and acne-prone skin types should use this rice cream. This cream will be perfect for daily usage with the rice toner and serum.
I'm From Rice Cream Review
It looks like a thick, heavy cream at first glance, but that couldn't be further from reality; the texture spreads like butter on the skin and absorbs well. Moreover, it gives off a subtle shine because it eases the tightness after washing my face and doesn't leave a sticky feeling. It improves the skin's radiance, absorbs it effectively, and is easy to layer.
Compare prices
Korean moisturizers for dry skin
Dry skin develops when these natural barriers fail to function correctly. We then use a moisturizer at this point. Korean moisturizers explicitly designed for dry skin provide defense against skin deterioration, restore the proper balance of moisture in our skin, and compensate for the absence of moisture retention. 
Good ingredients for dry skin
Snail mucus extract is a unique component in several Korean moisturizers to nourish and renew the skin. Hyaluronic acid is also good, so your skin will hydrate. Lastly, an antioxidant is a beneficial ingredient in a moisturizer since it can contribute to increased moisture. It assists in scavenging free radicals that are bad for the skin. A moisturizer containing any of these ingredients will work wonders for dry skin.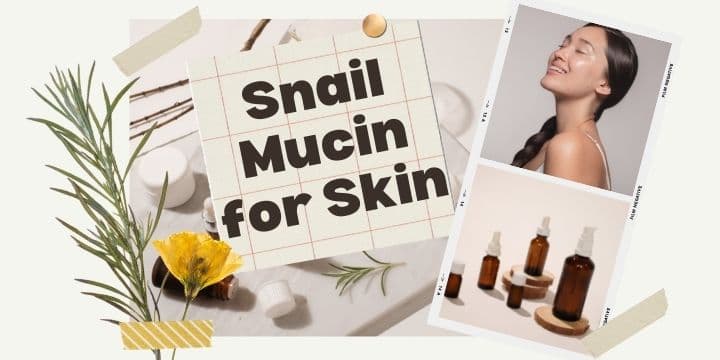 Make sure your moisturizer also has organic components that hold moisture. A healthy skin barrier will undoubtedly alter how you age. Choose from this list your preferred moisturizer. Your skin will appreciate it!
It could be challenging to choose the best moisturizer for dry skin. Getting the proper moisture, hydration, layering, and nutrients can be difficult without making your skin seem greasy. Be at ease, though! Firms specializing in K-Beauty know how to moisturize dry skin without utilizing oily substances.
Product recommendations for dry skin
Klairs Rich Moist Soothing Cream
ShareASale
An all-year moisturizing cream is Klairs Rich Moist Soothing Cream. It is designed to combat sensitive skin throughout the year and is specially designed for dry skin. It successfully corrects the moisture balance to support skin stabilization. Additionally, it reduces the temperature to lessen redness and hide pores. This one-touch 10ml tube contains a quickly absorbing cream. It is cruelty-free and free of ingredients derived from animals.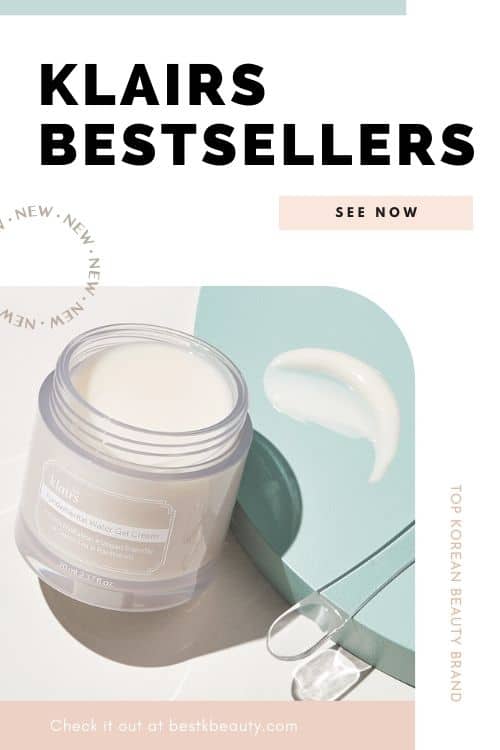 Key Ingredients
If you're looking for a moisturizer that will provide relief to rough and dry skin, then this cream is a must-try! It's packed with skin-soothing ingredients like Beta-glucan, Centella Asiatica Extract, and Aloe Barbadensis Leaf Extract. Not only does it hydrate, but it also contains Vitamin C for added wrinkle care, making it a complete skin care solution. Just a heads up, it contains shea butter which may not be suitable for those with oily and acne-prone skin as it may clog pores. And for those with extra sensitive skin, be aware that it also contains six essential oils, including Lavender oil and Lemon Peel oil.
Klairs Rich Moist Soothing Cream Review
This one of the bestselling Korean moisturizers is a unique blend of cream and balm and is the oiliest product on our list. Keep in mind that those with oily skin should use it sparingly. It glides on smoothly and absorbs quickly like an ampoule, and is also hygienic thanks to its convenient tube packaging. I love using it as a sleeping pack in my nighttime skincare routine, as it keeps my skin hydrated until the morning. However, if you have extremely dry skin, I recommend you use a hydrating essence or ampoule before applying this cream.
Compare prices
Etude House Soon Jung 2x barrier intensive cream
Amazon
With every use, Etude House Soon Jung 2x Barrier Intensive Cream balances, hydrates, and soothes skin using only ingredients that are 93% organically derived. This Korean moisturizer is hypoallergenic, making it perfect for those with sensitive skin like myself. You can safely use it anytime of the day and in combination with any other skincare products you have. Additionally, it works to improve the skin barrier, making it ideal for those with fragile skin that is prone to acne and inflammation.
Key Ingredients
The skin-beneficial compound panthenol, closely related to vitamin B5, provides deep hydration while madecassoside repairs skin damage. Shea butter and sunflower seed oil nourish skin and keep it smooth. This cream, which has a low pH and is free of parabens, fragrances, and other potentially irritating ingredients, will reinforce your skin's barrier and restore health.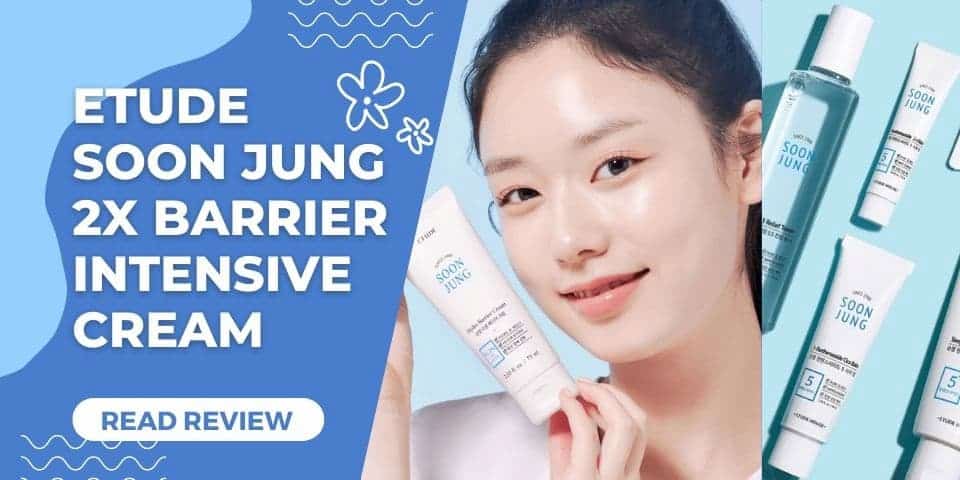 Etude Soonjung Cream Review
This moisturizer has quickly become a favorite of mine because of its ability to completely absorb into the skin without leaving any greasy residue. Despite its creamy consistency, it still manages to sink in flawlessly. I've tried other Soon Jung products and I've gotta say, their minimal and organic ingredients are just unbeatable, especially for those with dry&sensitive skin. Just a heads up, I had some redness around my nose and cheeks from using a chemical exfoliator a week before trying this cream and I was pleasantly surprised that it didn't worsen the redness like other heavy moisturizers have in the past.
Compare prices
Innisfree Green Tea Seed Cream
ShareASale
Jeju and green tea seed oil are used in the formulation of Innisfree Green Tea Seed Cream to provide hydration and protection. The organic green tea and seed oil are grown in Jeju Island, South Korea, by Innisfree. The 16 amino acids and antioxidants in green tea seed oil help to protect the skin from environmental aggressors. From 3,301 different green tea kinds, one was selected for this cream primarily for its advantages in terms of skincare. While not feeling greasy or oily, this Korean face cream locks in moisture.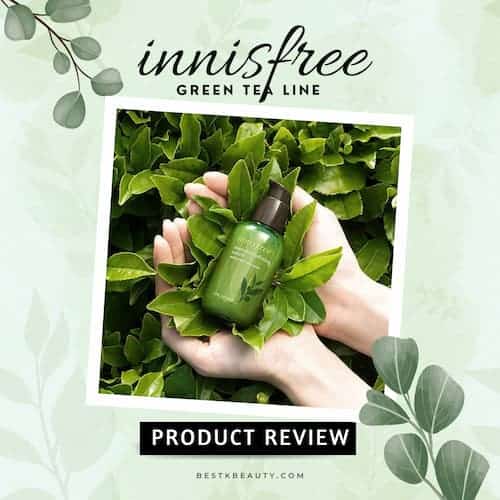 Korean moisturizers for sensitive skin
A great daily moisturizer will offer some antioxidant protection in addition to helping to keep your skin hydrated and healthy. Look for a solution that will give your skin great hydration and a healthy glow. Additionally, select a product for sensitive skin to avoid difficulties with sensitivity or inflammation like shea butter, and vitamin C.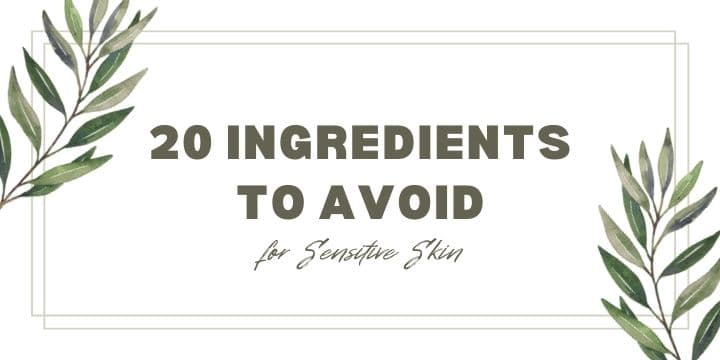 Good ingredient for sensitive skin
Pick a moisturizer with minerals like zinc and copper, which can aid in reestablishing the skin's protective barriers. Skin-friendly substances like antioxidants, hyaluronic acid, aloe vera, are excellent options. These ingredients will keep your skin hydrated without irritating or hurting it and help keep it moisturized since dehydrated skin can make it more sensitive.
Product recommendation for sensitive skin
Purito Deep Sea Pure Water Cream
Amazon
I am always on the lookout for brands that prioritize the safety and well-being of their customers. Purito is a leading Korean cosmetic brand that stands out with its commitment to being vegan, cruelty-free, and using only EWG verified safe ingredients. They steer clear of harmful ingredients such as parabens, PEGs, artificial fragrances, and mineral oils, making their products suitable for even the most sensitive skin types, including pregnant women and children. Choose Purito with confidence, knowing that you are making a responsible and safe choice for your skin.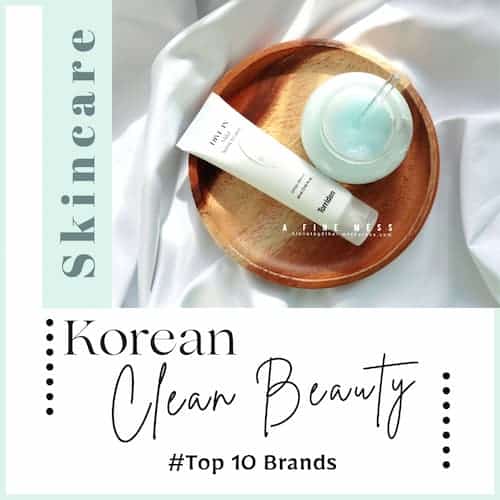 Key Ingredients
This moisturizer contains several active ingredients to address multiple skin concerns. Arginine moisturizes the skin, Niacinamide helps brighten and balance the skin, Adenosine targets fine lines, and Panthenol protects and strengthens the skin barrier to reduce sensitivity.
Purito Water Cream Review
The Purito Water Cream has a texture that is between a cream and gel, providing a smooth and lightweight application. It has high levels of moisture and moderate oiliness, making it suitable for both dry and oily skin that lacks hydration. The cream absorbs quickly and is non-sticky, allowing for easy application of makeup. It is also buildable and comes in a convenient tube for hygienic purposes. With its subtle aqua scent, it is especially recommended for those who prefer light fragrances.
Compare prices
Laneige Water Bank Blue Hyaluronic Cream Moisturizer
Amazon
I recently discovered the LANEIGE Water Bank Blue Hyaluronic Cream and let me tell you, it's a game-changer. Firstly, the packaging is beautiful and luxurious, making it a joy to use. The cream itself has a light and fluffy texture that spreads easily across the skin. Despite being lightweight, it still manages to provide intense hydration!
Key Ingredients
With the Laneige Water Bank Blue Hyaluronic Acid Cream Moisturizer, you may stay hydrated for up to 100 hours. Thanks to blue hyaluronic acid, this rich and incredibly effective moisturizer soothe skin that external aggressions and dehydration have harmed. It enhances the skin, lessens inflammation while fast penetrating it, and even aids moisture retention. It is dermatologist-tested, hypoallergenic, and excellent for sensitive skin.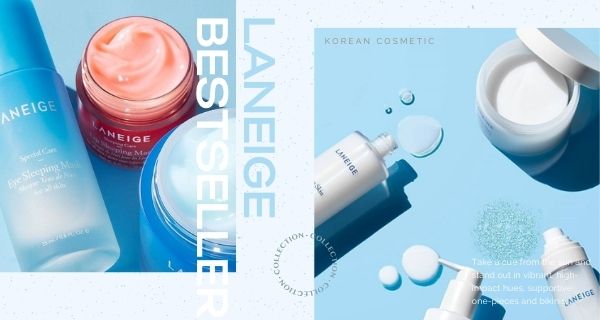 Laneige water bank Cream Review
Not only does it leave my skin feeling refreshed and hydrated, but I've also noticed a brighter and more even complexion since incorporating it into my skincare routine. I love that it doesn't leave any greasy residue and is quickly absorbed, making it the perfect moisturizer for those with oily acne-prone skin.
Additionally, the addition of blue algae extracts helps to soothe and calm irritated skin, making it an excellent option for those with sensitive skin. Overall, I highly recommend the LANEIGE Water Bank Blue Hyaluronic Cream to anyone in need of a hydration boost in their skincare routine.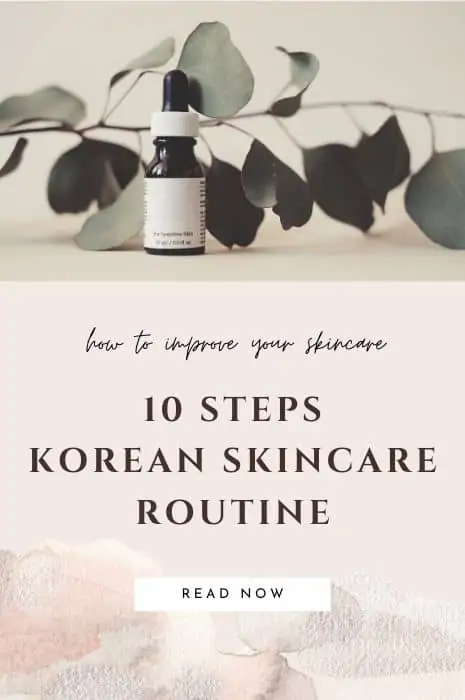 When should I apply moisturizer?
As I introduced the 10 steps Korean skincare routine I understand the importance of layering skincare products in the correct order for optimal results. During my routine, moisturizer is typically the final step, creating a protective barrier that locks in hydration. However, I like to switch things up based on the changing seasons, particularly during the summer months. Instead of a traditional moisturizer, I incorporate a lightweight serum or revitalizing sheet mask into my morning and evening regimen to keep my complexion glowing.
How to Put On a Face Moisturizer
Before using a moisturizer, make careful to wash your face. It will aid in locking in your moisturizer's hydration. Make sure to moisturize in the morning (after applying sunscreen) and at night. Depending on your skincare, you should use a toner, essence, or serum in addition to a moisturizer. One of the last steps is using a moisturizer.
Apply circularly to your cheeks and upward and outward strokes to your forehead and chin. When applying moisturizer to sensitive parts, use your ring finger. Never pull or push at your skin, and remember your neck! On your neck, use soft upward strokes.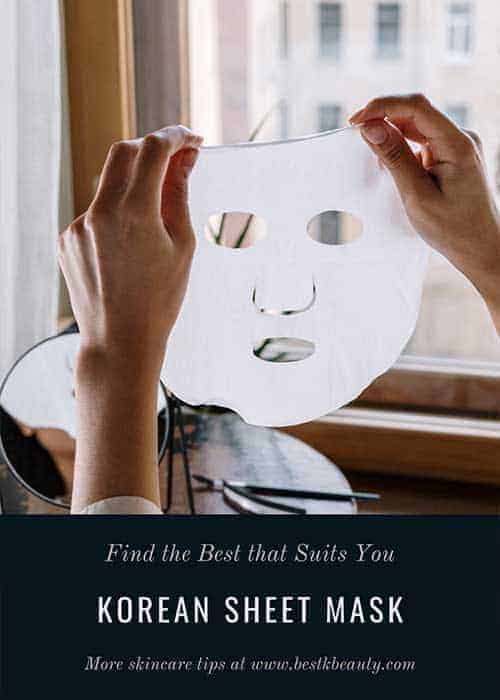 Key point when buying Korean moisturizers
Texture
For oily skin, lotions or gel creams with a water base work well. They have a thin texture that allows for simple skin absorption. They don't appear overly glossy or greasy, either. Because they tend to remain on the skin for an extended period, avoid using heavy lotions and ointments. Your pores may become clogged by using occlusive moisturizers, leading to acne outbreaks.
Formulation
To prevent pore clogging, pick non-comedogenic moisturizers, and selecting one without oil in the mix is preferable. Stay away from moisturizers containing artificial colors and scents that might irritate you, especially if you have sensitive skin. These can harm the skin's protective layer and result in breakouts of acne. Look for hydrated products that have a lightweight texture and gentle ingredients.
Price
Of course, the cost is also a significant consideration. While you want to spend your money wisely, you also want to avoid getting a low-quality one. The items that are suitable for your skin type and offers reasonable price will undoubtedly be superior.
Size
Size is also significant because you'll need to use it more frequently and won't have to worry about it immediately. I recommend purchasing a Korean moisturizer that is 100ml or more. It should last you for at least three months, after which you can decide if it is effective for your skin type.
Quality
Make sure you're purchasing a high-quality item because a lower-quality thing will perform less effectively. You can examine the products, research, or read internet reviews to determine their quality.
Note: Reading reviews online can be helpful or confusing. I suggest reading trusted blogs, writers, and product reviewers.
Final words
Some of the top moisturizers in the world are made by Korean companies. Korean moisturizers are designed to address significant skincare problems, including dryness, oiliness, acne and pimples, aging, hyperpigmentation and dark spots, inflammation, and more. The best part is that most are inexpensive and easy to locate online.