Acnes are everyone's enemy! Although there are effective acne treatments, finding the best skin care to treat it can be challenging. Sometimes, the pimples heal slowly, and just as one starts to go, another seems to appear. The earlier you begin treating your acne, the lesser your likelihood of developing massive breakouts and skin scars that can also lead to emotional distress. Need help figuring out where to start treating acne? Here's a guide to using Korean products with ingredients that target acne treatment.
Read also:
Skincare routine for acne-prone skin
If you have acne, you should first determine what's causing it before choosing a product that will work for your skin type. Once you know what to do, dealing with it will be more straightforward. Then you can determine which products are the most effective at clearing up acne and preventing new breakouts.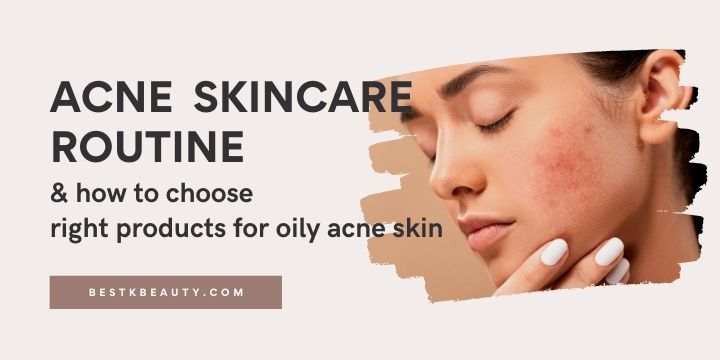 Knowing the cause is the first step in identifying and treating all forms of acne. Learn how to identify and treat the various varieties of acne, including cystic acne, hormonal acne, whiteheads, and blackheads, as not all anti-acne remedies are successful against all forms of acne.
Best gentle Korean skincare products for acne
Choosing a skincare routine is a healthy and vital decision that anybody can make for beautiful skin and increased confidence. Because of its powerful and secure skin-healing properties, K beauty products are adored and utilized worldwide.
Here are the best gentle Korean skincare products for acne:
Korean Cleanser
Applying a water-based cleanser comes after using an oil-based cleanser in the beginning. Removing all makeup, sunscreen, and other pollutants accumulated over the day is crucial when dealing with skin prone to acne.
Makeprem Safe Me Relief Moisture Cleansing Foam
The Makeprem Safe Me Relief Moisture Cleansing Foam has a pH level of 5.5, is well-formed, has a low level of cleansing irritant, has good cleansing power, and helps to maintain healthy skin. To soothe acne-prone skin, moisturizing ingredients, including glycerin, sodium hyaluronate, and sage oil, are available.
This slightly acidic washing foam is formulated with EWG-verified chemicals and enriched with moisturizing and calming extracts from raspberry, coconut, and lavender to help skin maintain balance while efficiently removing pollutants and leftover makeup. It is skin sensitive, friendly, and free of seven harmful chemical types.
Compare Prices:
Korean Toner
Toner removes residues left behind after basic washing and helps the next skincare products work more effectively.
Cosrx AHA/BHA Clarifying Treatment Toner
Through the use of AHA/BHA chemicals, this Cosrx toner helps exfoliate dead skin cells in addition to controlling sebum. To repair and reinforce the weakened skin barrier, it also includes Panthenol and Allantoin. It is a mildly acidic toner that balances the pH and provides the skin with vitamins and minerals from apple water to keep it healthy. Additionally, 10% of Willow Bark Water and AHA, both naturally derived BHA components, were effective for caring for sebum and pores. Additionally, 0.1% Glycolic Acid, Betaine Salicylate, and gentle daily exfoliation aid in improving the texture and tonality of the skin.
Compare Prices:
Isntree Green Tea Fresh Toner
Your skin will feel revitalized and calmed by the faint green tea scent. With the use of natural ingredients, it helps maintain the water-oil balance for a prolonged time. Because of the numerous calming components employed, this toner is the finest for soothing the skin's texture.
Green Tea Leaf Extract, Allantoin, and Centella Asiatica Extract are the primary ingredients in Isntree Green Tea Fresh Toners, which are all-natural ingredients for stress-free, silky, and continuously hydrated skin all day. Additionally, it contains White Willow Bark Extract, a natural BHA. Therefore, you may anticipate a daily chemical exfoliating impact that is moderate and ideal for oily skin prone to acne.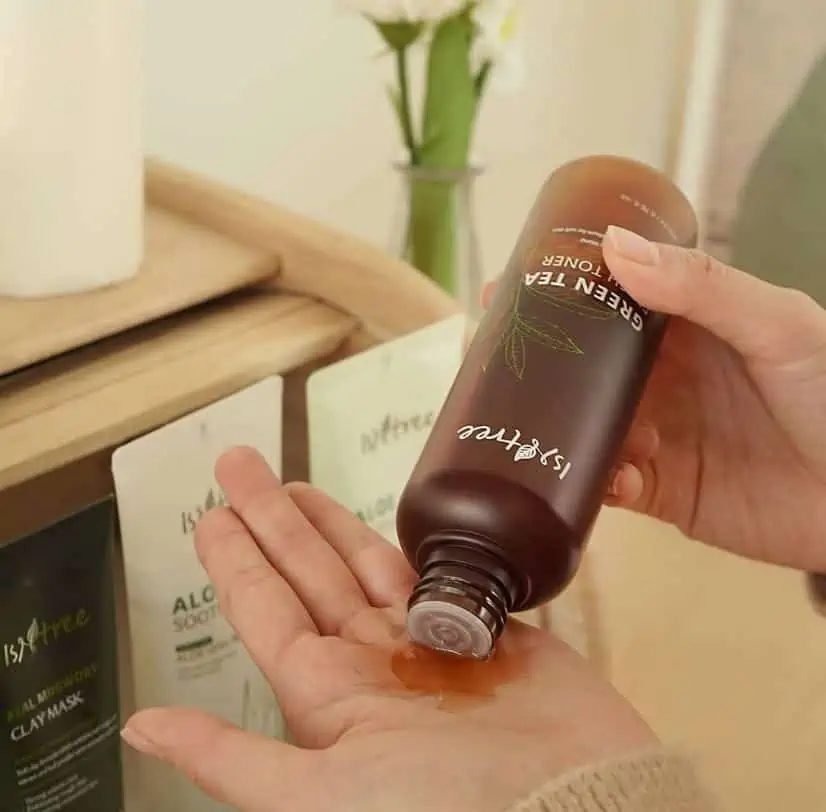 Isntree does not include synthetic flavors or colors. Not only does Isntree aspire for cruelty-free and eco-friendly packing, but they also only employ clean components without 100 potentially dangerous ingredients specified on their official website. This skincare toner is produced by their concept using green-level ingredients that need to calm the skin and aid in sebum care.
Compare Prices:
Korean Essence
Essence is a water-based skin care product with a high concentration of substances active in hydrating, protecting, and enhancing skin health. After using a cleanser and toner, apply the essence to clean the skin to help the skin cells regain moisture.
I'm From Mugwort Essence
I'm From Mugwort Essence is a calming and soothing essence for skin that has been inflamed. The soft, thin, and fluid texture swiftly cleanses and detoxifies sensitive skin and contains mugwort as its primary ingredient. The mugwort is a native Korean herb that has long been valued for its healing and detoxifying properties. It works well to soothe sensitive, inflamed skin.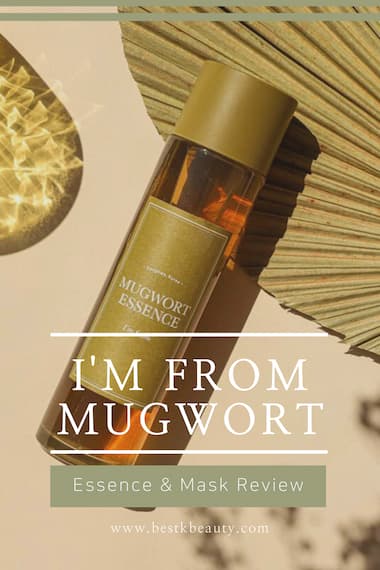 To witness immediate results, apply the essence to the troublesome regions. Additionally useful as a feminine mist, face mist, and mugwort bath.
Compare Prices:
Korean Serum
SOME BY MI AHA BHA PHA 30 DAYS SERUM
SOME BY MI AHA BHA PHA 30 DAYS SERUM is a fantastic solution to reduce acne-related redness and balance out complexion. The formulation has no mineral oil, parabens, sulfates, animal ingredients, artificial scents, and colors. It is safe to take this serum every day, as you like, especially if you have acne outbreaks.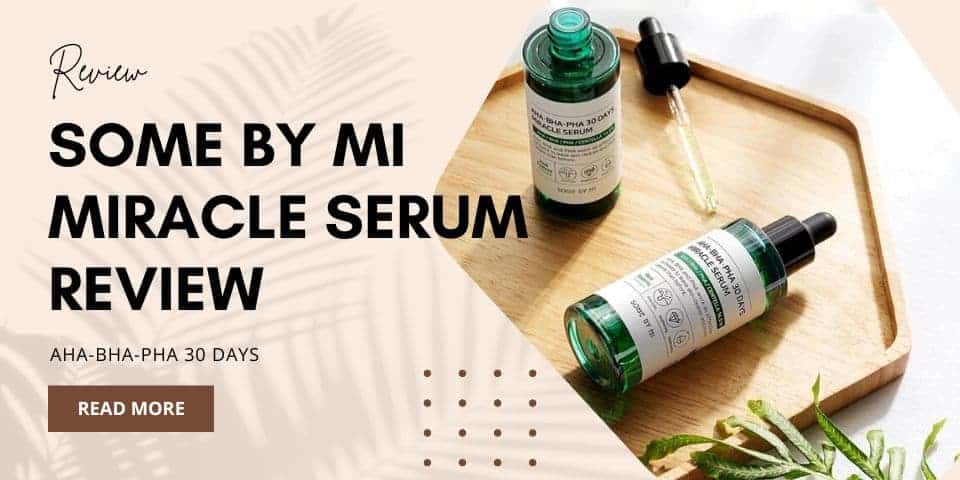 Compare Prices:
Klairs Freshly Juiced Vitamin C Serum
Due to the hybrid stabilization technology used in the Klairs Freshly Juiced Vitamin C Serum formulation, your skin can absorb L-Ascorbic acid even more effectively. It implies that even oily skin won't become greasy or create too much sebum when using it. Expect tighter pores, a more even skin tone, and a more radiant complexion. It has anti-aging qualities and even aids in fading pigmentation. Continual use of the serum also significantly lessens stubborn acne scars.
Compare Prices:
Korean Mask
Innisfree Pore Clearing Clay Masks with Volcanic Cluster
It contains Kaolin, Silica, and Bentonite for sebum adsorption and Lactic Acid and Walnut Shell Powder for exfoliation. While Green Tea Extract helps to hydrate and relax the skin, the Innisfree clay mask does wonders for clearing out impurities and shrinking pores.
This product deep cleans pores and tightens them by using two times as much volcanic ash as the original. Apply the mask to your face while avoiding your eyes. 10 minutes of drying followed by a warm water rinse. Use as often as required, up to once or twice a week.
Compare Prices: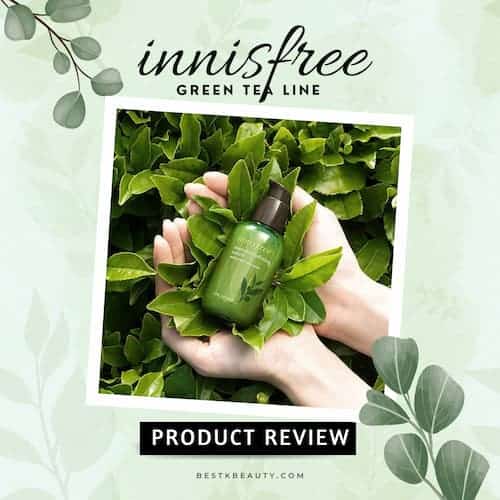 Korean Moisturizer
SOME BY MI AHA-BHA-PHA 30 Days Miracle Cream
Face acne can be treated gently using tea tree extract, which has excellent antibacterial and anti-inflammatory properties. In addition, Centella Asiatica, which is well known for treating scars, is combined with Cica Careto enhance irritated skin and rebuild the compromised skin barrier. Since it contains AHA, BHA, and PHA, which are well known for cleaning pores, assisting with sebum control, and suppressing excessive oiliness, SOME BY MI AHA-BHA-PHA 30 Days Miracle Cream is particularly well-suited for acne-prone skin.
Compare Prices:
Cosrx Advanced Snail 92 All-In-One Cream
The Cosrx Advanced Snail 92 All-In-One Cream contains 92% snail secretion filtrate to calm dull skin and maintain smooth, moist skin. Rich nutrients and snail secretion filtrate combine beautifully to nourish, relax, and soothe. Additionally, it contains Panthenol to reinforce the skin barrier and Adenosine to treat wrinkles.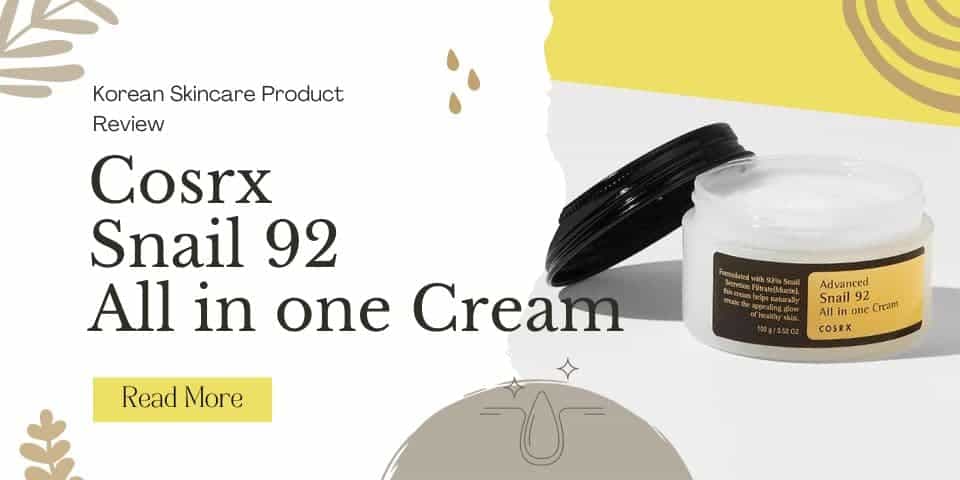 Compare Prices:
Korean Pimple Patch
Using an acne patch is beneficial for rare cases of minor acne. Dead skin cells are removed by acne patches, facilitating easy pus drainage or helping to reduce inflammation.
Cosrx Acne Pimple Master Patch
It's a box of transparent hydrocolloid patches for medium-term spot treatment. Each COSRX skin breakout treatment, which varies in size, is designed to prevent the zit from getting worse while also straightening and healing the skin breakout more quickly. If you apply the thin patch to a pimple before going to bed, it will be gone the next day because it is so effective. Additionally, because the patch is so thin, it can be worn during the day. Additionally, you can cover it up with makeup.
What causes acne?
Everywhere on your body, your skin has millions of small sebaceous glands that create sebum to protect your skin. A few things may prevent the oil from adequately evaporating through the follicles. The sebaceous glands can go into overdrive due to hormones, and the extra oil they generate can become clogged by dead skin cells, leading to acne. Acne can develop when oil production is accelerated by pregnancy, the menstrual cycle, starting or stopping birth control medications, and other factors.
Additionally, hormones, inflammation, or an allergic reaction to a substance or fabric might cause your pores to clog. Examine all the products you use on your skin, including any makeup and hair products, as that is the first thing you should do. Stress might also cause your body to create cortisol, activating your oil glands and causing an outbreak.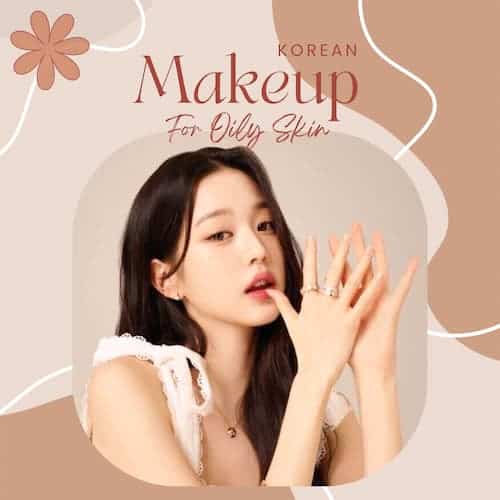 Things to do to manage acne
Do not, in particular, recklessly touch your face with dirty hands. Excessive touching can aggravate inflammation and irritate the skin. Aside from cosmetics, dietary changes, including monosaccharides and dairy products, are also required. Additionally, acne along the jawline is more likely to leave a scar; thus, it is preferable to treat it right away.
However, the best course of action is to treat acne while also managing it. Improve your lifestyle and eating habits to stop acne from getting worse. The best step for acne scars older than six months is to visit a doctor.
Avoid squeezing acne on its own whenever possible. There is a considerable likelihood of creating inflammation owing to bacterial infection. Self-extrusion can be harmful. Therefore, it is preferable to seek the assistance of a qualified specialist rather than self-extruding. They have extensive clinical expertise; thus, they know the skin's structure well.
Use lukewarm water to avoid irritating the skin; a quick splash of cool water can help balance, tighten, and refresh the skin.
For some individuals, the discoloration that occasionally persists after the acne has cleared up is made worse by the sun. If so, try to avoid the sun as much as you can. Use a sunscreen-containing noncomedogenic or non-oily moisturizer regularly.
After a workout or any activity that makes you sweat, take a shower. Breakouts on your skin can be caused by sweat and oil.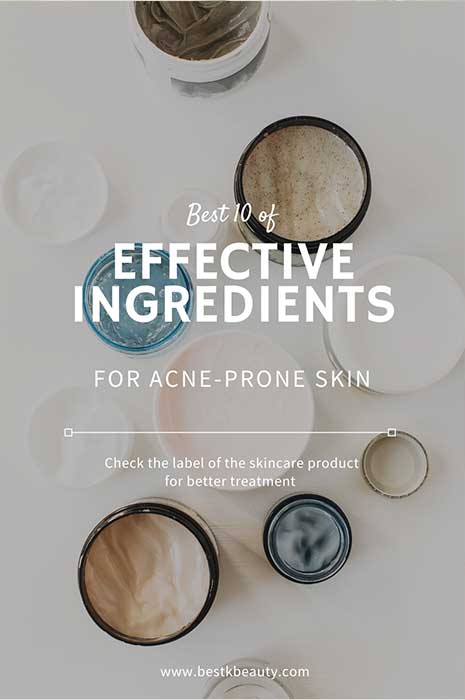 Six best ingredients for treating acne
Use products with the best ingredients for treating acne, and always examine the ingredients used in the formulation of acne products. 
It is best to use products that have at least one ingredient from the following: 
Salicylic Acid (BHA)
Salicylic acid removes the skin's oil by drying it. It also helps remove dirt, bacteria, and filth from the skin. There won't be any irritants on the skin, and the skin pores will stay unclogged. This ingredient's main job is to get rid of microorganisms and dead skin. I suggest using an exfoliant with salicylic acid twice weekly to eliminate the dead skin. Removing sebum and improving nutrient absorption will enhance your skin's health.
Moreover, it is distinctive in that it may dissolve in oil due to its ability to be lipid-soluble. It makes it possible for skin care products containing this component to reach closed pores and dissolve the contents, thereby minimizing visible blemishes. As a result, salicylic acid works well to cure existing acne and stop the development of new outbreaks.
Vitamin C
It might aid in lowering hyperpigmentation. Your skin becomes discolored around the affected area of acne. The term for this is hyperpigmentation. UV radiation and skin damage are additional factors. Vitamin C is known to lessen hyperpigmentation by inhibiting the tyrosine enzyme's activity. The enzyme facilitates the creation of melanin, which gives your skin its color.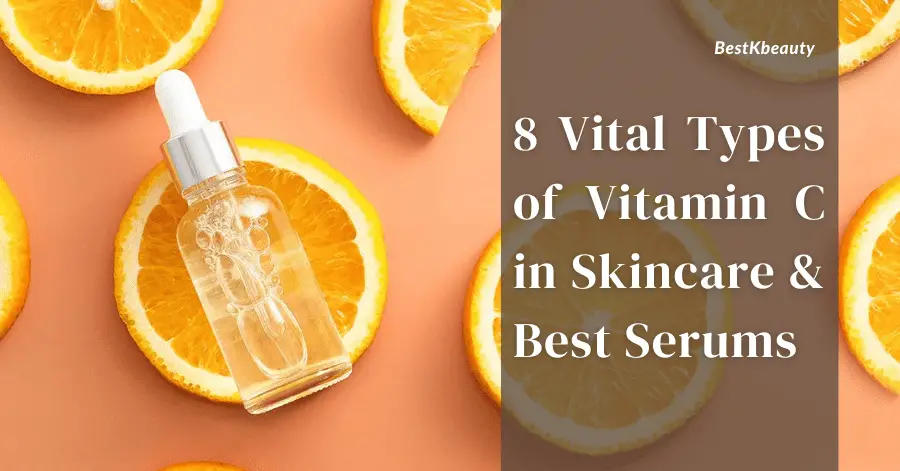 Tea tree oil
This tea tree essential oil is produced using the leaves of the plant. A 5% tea tree oil gel may work like a 5% benzoyl peroxide. Applying tea tree oil to the area will calm the skin if swelling, redness, or inflammation occurs. It smoothes out the skin, lightens the dark spots, and clears the skin.
Benzoyl peroxide
Benzoyl peroxide can lessen the number of whiteheads, larger pimples, and the frequency of breakouts by eliminating the bacteria that cause acne.
Niacinamide
A kind of vitamin B3 is nicotinamide, mainly referred to as niacinamide, which is an ingredient that effectively lowers sebum production, which is linked to clogged pores, blackheads, and other skin blemishes. It also enhances the absorption of antioxidants, has anti-aging properties, helps repair and maintain the ever-important skin's natural moisture barrier, and reduces redness.
Adapalene
A topical retinoid called adapalene is used to treat acne. The best-known use for retinoids, vitamin A-based cosmetics, is the treatment of aged skin. ‌It can clear pores and aid in the prevention of fresh outbreaks.
Final Words
It can be frustrating to treat acne, discover a product that works, and wait for clear skin. Thus, patience is crucial. Before attempting a different acne treatment, use the current one for at least a month. Up to three months may pass before you notice a noticeable effect. Nonetheless, it is always best to consult your dermatologist!