In recent years, the trend of natural-based cosmetics has been increasingly popular. These products are popular since they're healthy for the skin and the environment. Skinfood is a pioneer in integrating cosmetics and food into the Korean beauty business. If you're learning about this trend or looking for clean and green products, look at this brand. This article will provide you with the most genuine best Skinfood products review.
Read also:
Skinfood's key ingredients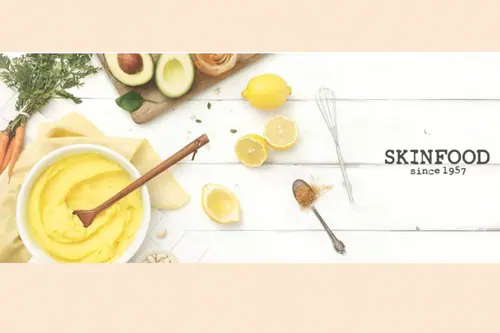 With the slogan "Healthy skin starts with food," Skinfood incorporates all nourishing ingredients to give targeted hydration and care. Some notable healthy ingredients they use to create their products are Brazilian Black Sugar, South Asian Royal Black Honey, and sun-kissed Korean tomatoes from reliable farms. In Skinfood products, you can also discover various fruits and vegetables, such as apples, mangoes, peaches, cucumbers, and many more.
Top 10 Skinfood's bestsellers review
Skinfood Egg White Perfect Pore Cleansing Foam
Amazon
This cleanser is ideal if you have relatively oily skin and noticeable pores. As the name implies, egg white is this baby's primary and most noticeable ingredient. The benefits of egg whites for the skin are undoubtedly well-known to every beauty lover. It not only helps acne treatment very well but also has the power to manage oil and clean pores deeply and properly. Together with these beneficial nutrients, the product also includes egg yolk, plants like carrots, centella asiatica, licorice, and others to help tighten pores and nourish the skin from the inside out.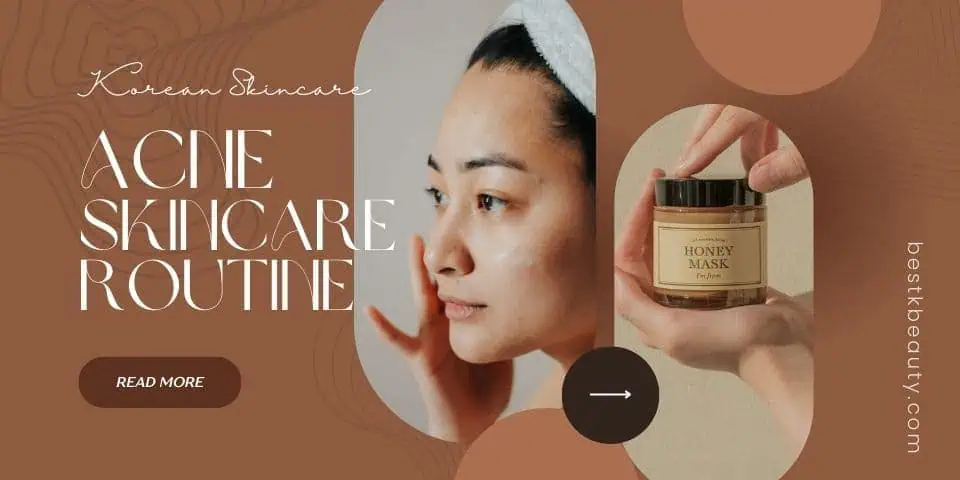 Review
The egg white pore foam from Skinfood has a thick, white texture. Particularly with this product, a small bit is needed to cover the entire face. About the scent, despite being made from egg extract, the product has a very subtle smell rather than a fishy odor. Although it cleans quite effectively, this product is best suited for people with oily or mixed skin. Due to the relatively high pH, dry and sensitive skin should exercise caution to prevent becoming overly dry after application.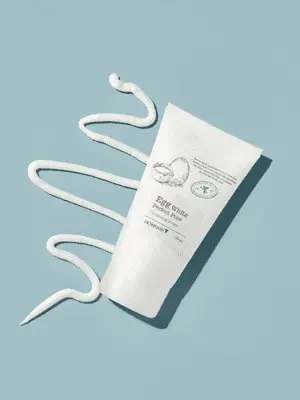 How to use
Wash your face with warm water first, then take a suitable amount of cleanser in the palm of your hand. Make a thick lather, spread it evenly, and massage your face. Next, thoroughly cleanse your face with cold water to tighten the pores. After that, you might carry out additional skin-care steps.
Skinfood Black Sugar Mask Wash Off
Amazon
This exfoliating mask is highly well-liked. This product's recipe contains black sugar (Brazilian Sucrose), which helps to soften and remove dead skin and dry patches without creating dryness. Moreover, Shea Butter and Macadamia Seed Oil are nutrient-rich ingredients that help hydrate and improve the skin's texture, making it appear even, bright, and soft. Also, this product works well at properly removing excess oil and blackheads.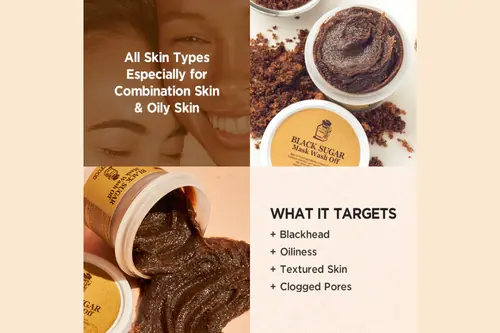 Review
It has a granular texture because sugar is one of the key ingredients in the product. The sugar's distinctive dark brown hue is gorgeous and shimmering. The product's sugar offers a pleasant exfoliating feel and is not overly abrasive. When applied, the granular sugar particles might first be felt on your skin; over time, they melt away. When it comes to the aroma, it offers a light citrus scent, which is pretty comfortable.
How to use
After cleansing, apply a suitable amount and gently massage it into your face. Avoid the eye area. After 10 to 15 minutes, remove the mask from your face and rinse with warm water to get the best results. You can mix the sugar particles in the mask with water or toner to lessen friction on the skin's surface if your skin is weak or prone to acne. You can apply it once or twice a week, depending on your skin condition.
Skinfood Royal Honey Propolis Enrich Essence
Amazon
This product has long been popular in the K-beauty community, so what makes it unique? Propolis makes up 63% of this essence. It contains bee saliva, beeswax, and sap from trees or other local botanicals. Propolis provides excellent skin hydrating, antioxidant, and radiant complexion advantages. Propolis also possesses antibacterial, anti-redness, and anti-inflammatory properties, making it an excellent choice for acne-prone skin. 
Honey is one of those magical ingredients; you can't go wrong with it! Honey is an excellent natural humectant that may bind moisture and moisturize the skin. It also has anti-inflammatory and antibacterial properties for the skin.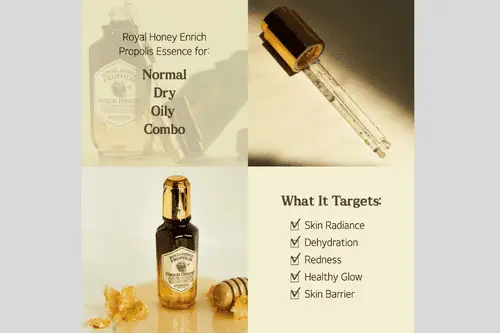 Review
Get a bottle of this immediately if you have dry, normal, or mixed skin. This item has excellent moisturizing, calming, and nourishing effects. In terms of texture, as it is technically an essence, it is runnier and thinner than a serum. This is thin, light, and skin-accepting. Despite moderately hydrating, it never leaves the skin feeling heavy or greasy. Furthermore, it has no scent or fragrance, so those with sensitive skin can easily use it.
Also, the packaging is stunning and highly eye-catching. It is a glass bottle with an ombre pattern in gold and brown. The dropper is the star of the show; it's integrated into the twist top, so when you twist it open, the top pops up, and the dropper instantly suctions up the product! Squeeze the top to release the essence. 
How to use
After applying the toner, dispense the product with the dropper. Next, use the essence on your skin in a circular manner. Then, pat until fully absorbed.
Skinfood Peach Cotton Pore Blur Pact
Amazon
This is a fairly priced and well-reviewed powder product in this price range. Skinfood Peach Cotton Pore Blur Pact is an excellent sebum control powder that absorbs sebum to leave skin smooth and makeup that does not smudge, especially in hot weather. Perfectly blurring pores, redness, wrinkles, and dark spots. Spherical particles conceal pores based on the refractive index of the skin, resulting in equally smooth skin and a striking pore blur effect.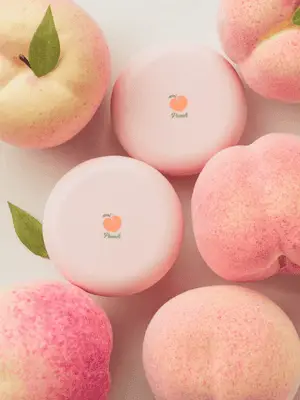 Review
The powder particles are quite tiny and cover the pores very efficiently. The powder is fairly white, though, so if you have dark skin, think twice before applying it to avoid over-lightening your complexion. Furthermore, the product has a peach aroma that is both fragrant and delightful.
How to use
Use after putting on the foundation. Apply a light layer to the skin in a tapping motion using the attached puff or brush.
Skinfood Egg White Pore Mask
Amazon
Give this product a try if you want to minimize black and whiteheads while reducing pore size. This pore-refining line uses egg white (albumin) to tighten pores, reduce their appearance, and control excessive sebum production. This Skinfood mask will care for your skin, minimize huge pores, and moisturize and hydrate it. This product will work best on oily and oily combo skin types.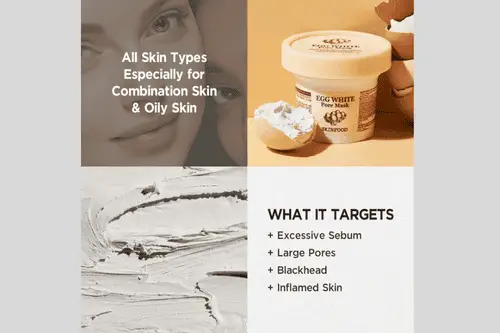 Review
The mask has a creamy feel and a relatively thick, dazzling white color. It's a bit firm at first, but as your skin warms it up, it becomes a little creamier. The mask dries on the skin quite rapidly after application. After cleansing, the product does not irritate or cause redness; pores are significantly smaller, leaving skin smooth and glowing. But, if you have a sensitive nose, the product's overpowering aroma may irritate you.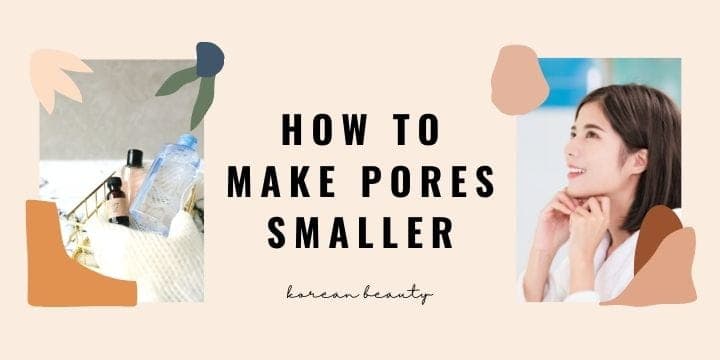 How to use
After cleansing with a mild facial cleanser, apply by massaging into damp skin or combining it with water or cosmetic water. Avoid touching the skin on your lips and eyes. Rinse with lukewarm water after 10 to 15 minutes. You can use it once or twice a week.
Skinfood Black Sugar Perfect Scrub Foam
Amazon
Are you seeking a facial cleanser recipe that removes dead skin cells, cleanses, and brightens the tone of your skin? The Skinfood Black Sugar Perfect Scrub Foam is a must-have. This is a line of face cleansers that exfoliate and are mostly made from black sugar. Also, specific remarkable components offer deep cleansing, exfoliating, moisturizing, and skin tone enhancement, such as pure rice wine, evening primrose oil, papaya, and orange.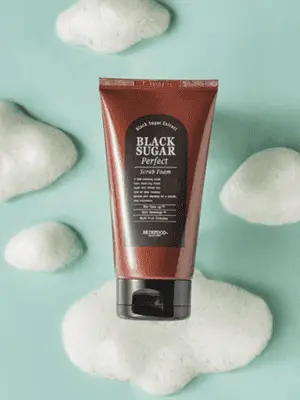 Review
The texture of this cleanser is light golden brown, creamy, and scrubby; neither is it too thick nor too liquidy. When these tiny particles come into contact with water, they immediately dissolve, leaving the skin pain-free. After washing the face, the skin feels exceptionally clean, has some moisture, and is by no means tight. The product has a mild scent and excellent foaming properties.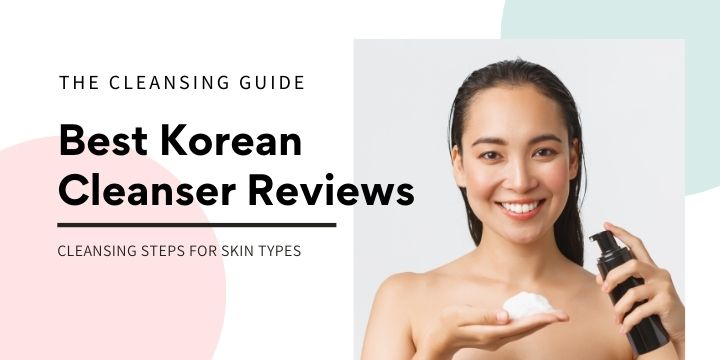 How to use
Add a couple of dollops to your damp hands, lather, and apply to your face. After a thorough massage, gently rinse with warm water. Concentrate on regions with blackheads and dry patches. For oily skin, use it up to three times per week. For combination skin, use it twice a week on average and once a week on dry and mature skin. This product should not be used on acne skin that has outbreaks.
Skinfood Peach Jelly Soothing Gel
Amazon
The Peach Jelly Soothing Gel from Skinfood is a multi-soothing gel that contains 90% peach extract to nourish dry skin. Peaches are high in vitamins A and C, two antioxidants that help minimize free radical damage and have anti-aging properties. It instantly moisturizes and soothes tired and dry skin, giving it vigor and a revitalized appearance throughout the day. This gel is beneficial because it can be used on both the face and the body.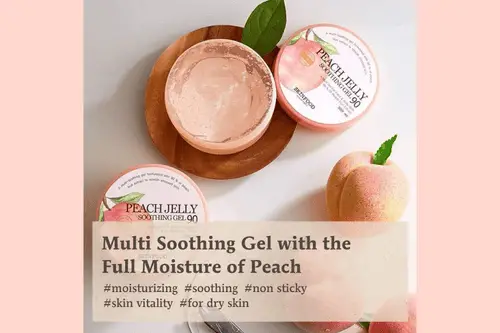 Review
In my experience, the product did live up to its claims, providing my skin with a refreshing and moisturizing effect without feeling greasy. This gel moisturizer is quite hydrating and watery. It's refreshing, moderately cooling even when not kept in the fridge, and highly soothing. I also appreciated its delightful peach scent. However, I did notice that the gel was somewhat sticky and took a while to absorb into my skin. I'm also a bit concerned about the synthetic fragrances in the ingredients list, which could cause irritation for some users. Overall, Skinfood Peach Jelly Soothing Gel did work for me!
How to use
Simply apply the moisture-filled soothing gel to the skin after cleansing it gently with a light facial or body cleanser to get a pleasantly plump and smooth texture. Use this moisturizer from head to toe to see revitalized and restored skin. It works well on the body after swimming or sunbathing.
Skinfood Pineapple Peeling Gel
This is your product if you wish for a gentle, natural-based exfoliant without scrub particles. Skinfood Pineapple Peeling Gel is a gel-based exfoliant that contains pineapple as the primary ingredient. In addition to vitamins A & C, which fight aging signs, this plant also includes enzymes that soften skin and decrease irritation. Also, the item contains cellulose and AHA particles from apples to aid in deep exfoliation and remove sebum from pores. Purslane, pineapple, and aloe vera extracts nourish skin to make it beautiful, clear, and free of blemishes.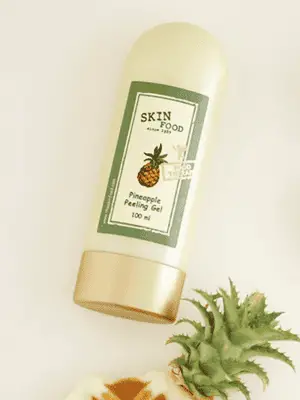 Review
This product has a thin milky gel-like texture and should be massaged onto dry skin. And when you rub lightly, tiny balls of dried gel and dead skin cells appear. That's the time to rinse with lukewarm water. After washing, it doesn't dry out the skin, leaving it feeling clean and soft. This product has a charming fruity, fresh pineapple aroma.
How to use
After washing and drying with a towel, apply a sufficient amount of the product and massage it in a circular motion. Rinse with warm water when tiny white balls appear all over your face. Although it can be used every night, it's best to use it twice a week. 
Skinfood Peach Sake Emulsion
This is Skinfood's most popular pore care line, which blends Japanese sake with pure peaches. Peaches are high in vitamins A and C, antioxidants that help prevent free radical damage, and have anti-aging properties. Sake, a rice wine, clears skin by improving blood circulation, while the alcohol tightens pores and regulates sebum production. All day long, this cream keeps the skin soft and smooth.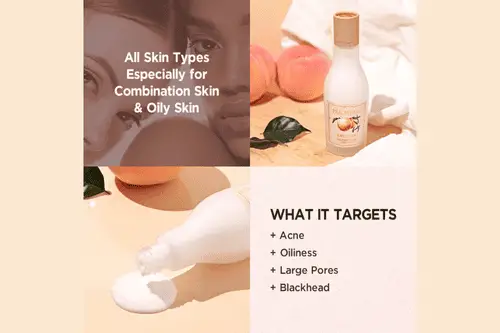 Review
The emulsion is a watery white liquid. It absorbs quickly and does not leave a greasy behind. Skinfood Peach Sake Emulsion is a light moisturizer with a subtle peachy scent. Yet, the effect of decreasing pores does not appear to be significant. Also, the bottle has a stopper rather than a pump, making it difficult to get the product out.
How to use
Apply a sufficient amount of the emulsion gently all over your face after cleansing and toning. Pat gently to absorb.
Skinfood Mask Rice
Amazon
A popular element in skin-whitening products is rice water. Many people also prepare their rice water at home to wash their faces. You could go that route or utilize Skinfood's Mask Rice to save time and effort. This product is ideal for those who want to brighten dull, harsh, lifeless skin or those with regular to dry skin. Cheorwon Odae rice's pure and potent nutrients are ideal for promoting healthy, supple skin.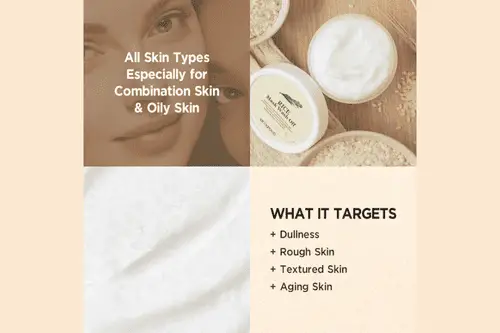 Review
The Skinfood Mask Rice is packaged in a cup with plastic. The exfoliating products typically have a grainy texture, as does this one. It is soft on the skin, and when you lightly rub it in, it has the texture of cooked rice and is a little bit sticky. The skin becomes fairly soft, smooth, and brighter with the first usage. The fragrance is somewhat strong, so anyone with sensitive skin may find this an issue.
How to use
Apply the mask on damp skin after cleaning with a mild facial cleanser. Avoid touching your lips and eyes. After 10 to 15 minutes, rinse thoroughly with lukewarm water. You can use it once or twice a week.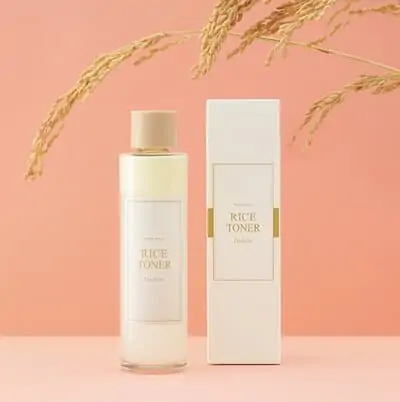 About the Skinfood brand
Skinfood is a Korean cosmetic brand that was founded in 1957. The brand is now a recognized brand worldwide after years of development work. In addition, Skinfood is a "unique" Korean skincare brand when it comes to combining food with skincare. According to the company's slogan, "Healthy skin starts with food," Skinfood uses food ingredients high in vitamins, minerals, and antioxidants to develop high-quality skin care products.
In conclusion, the evaluations above are for Skinfood's best-selling items. I hope this information can somehow help you in finding the right product. Now, carefully review the product information, then add your favorite item to the cart.